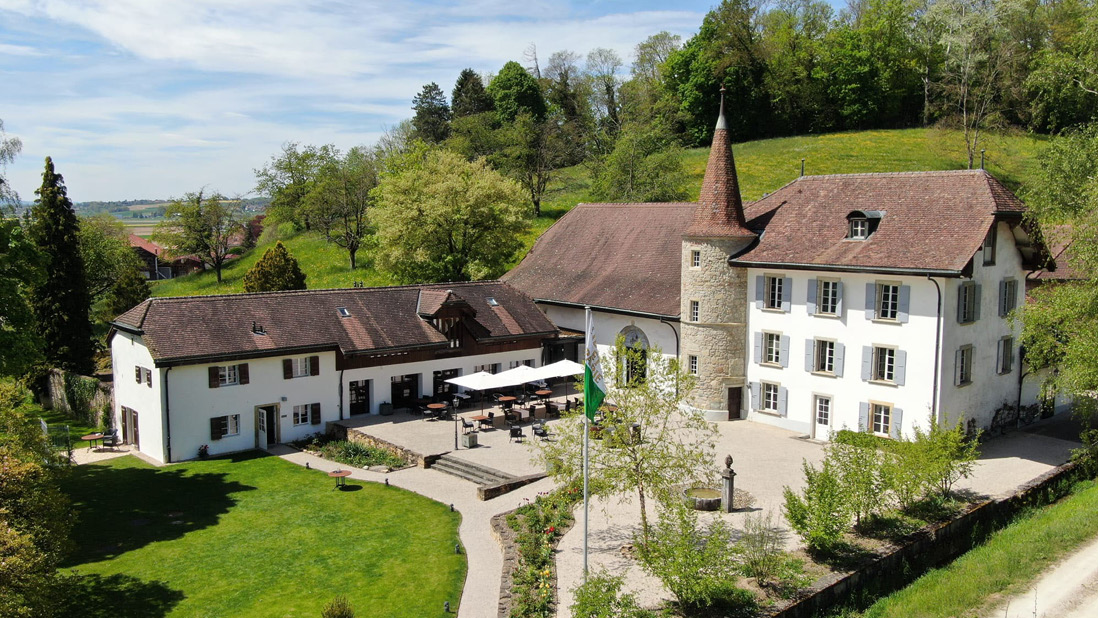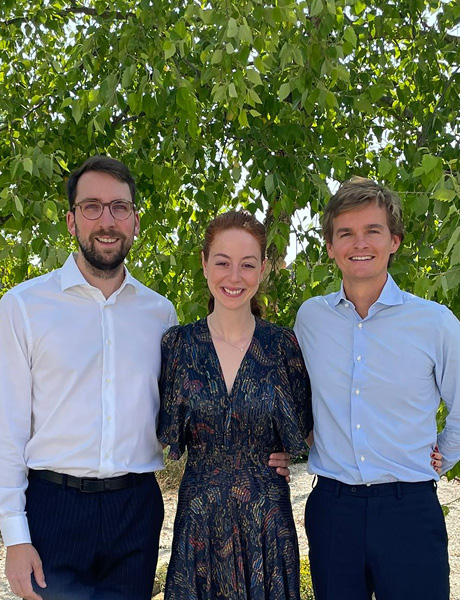 The 17-room Château Salavaux, nestling in Switzerland's delightful Pays des Trois Lacs (Seeland) region, is under new management. And there's a distinctly 'made in Glion' flavor to the leadership team, as it features alumni Flavio Benedetto, Neïla Rebrab and Maurits van Doorne. We spoke to Neïla and Maurits to discover more…
Some people work primarily for money and status; others appreciate the rewards of their labors, but are driven overwhelmingly by a passion for what they do. You tend to find a lot of the latter group in hospitality; and it's one of the things which make the industry such a vibrant and inspiring place to be.
It also explains how Class of 2017 Glion alumnus Flavio Benedetto could fall instantly in love with the Château Salavaux on first visit, then become determined to transform the hotel and restaurant's prospects by unleashing its obvious potential.
Joining him in this task are two other members of that class of 2017 cohort: Neïla Rebrab and Maurits van Doorne. It's no mean feat for three twenty-somethings to take on a project such as this – their first direct entrepreneurial experience. And with the hotel now open and trading under its new management team, and with its new-look restaurant doing brisk business, we had to find out more.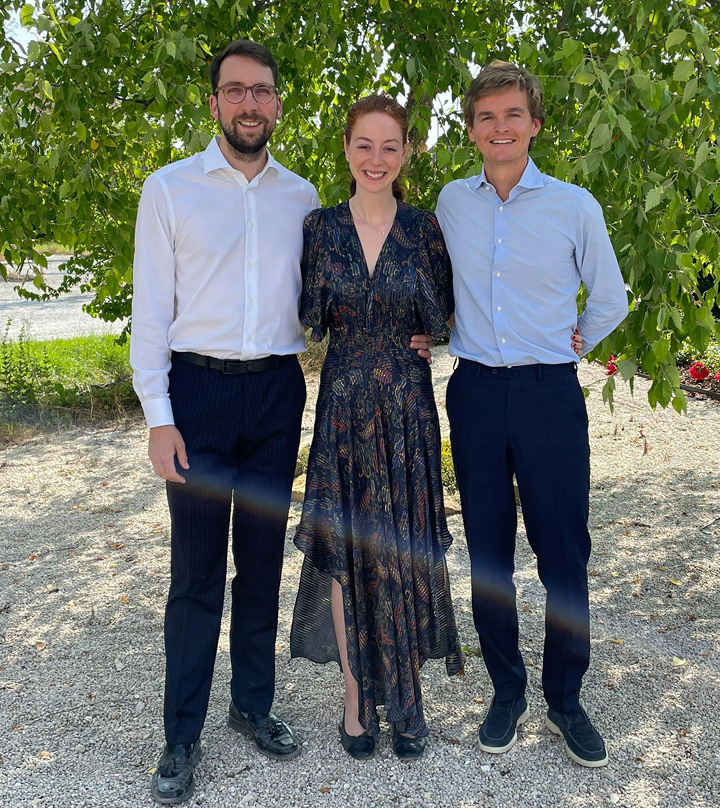 "All three of us traveled together after graduation, to places like Australia and Japan. Often when we sat around the dinner table our passion for hospitality would come out in our discussions; and we always said wouldn't it be nice to do something like we are doing now."
Maurits van Doorne
Pictured (right) with Flavio Benedetto and Neïla Rebrab
"The Château Salavaux has been a hotel since 2008, but it was previously more focused on weddings and events, and was only open in the summer season," Neïla explains. "There was also a restaurant, but the opening hours and service were a little erratic, so we don't think it was particularly successful.
"We also quickly came to learn that the business had not really connected with the surrounding community. We had neighbors coming up and saying they lived only minutes away but had never visited, not even for a beer after work! So, we knew there was a big task ahead in turning around this perception and gaining a reputation for being more welcoming."
This has been Neïla's primary responsibility and, according to her classmate at Glion, Maurits van Doorne, it's something well-suited to her people skills.
"You can see the change already since we opened around two months ago. At the beginning lunch in our restaurant was maybe two or three tables, but recently we served 25 covers for lunch – and that was on a rainy day when we couldn't use our terrace. This is almost all due to positive word of mouth getting out."
For his part, Maurits had no hesitation in answering the call to join Neïla and Flavio at the hotel, even though it meant giving up a good role at another hotel in Switzerland. He brings solid experience in the front office/reservations area, adding to the complementary mixture of skills the trio possesses.
"Neïla and me became close friends during our final semesters at Glion, and all three of us traveled together after graduation, to places like Australia and Japan. Often when we sat around the dinner table our passion for hospitality would come out in our discussions; and we always said wouldn't it be nice to do something like we are doing now."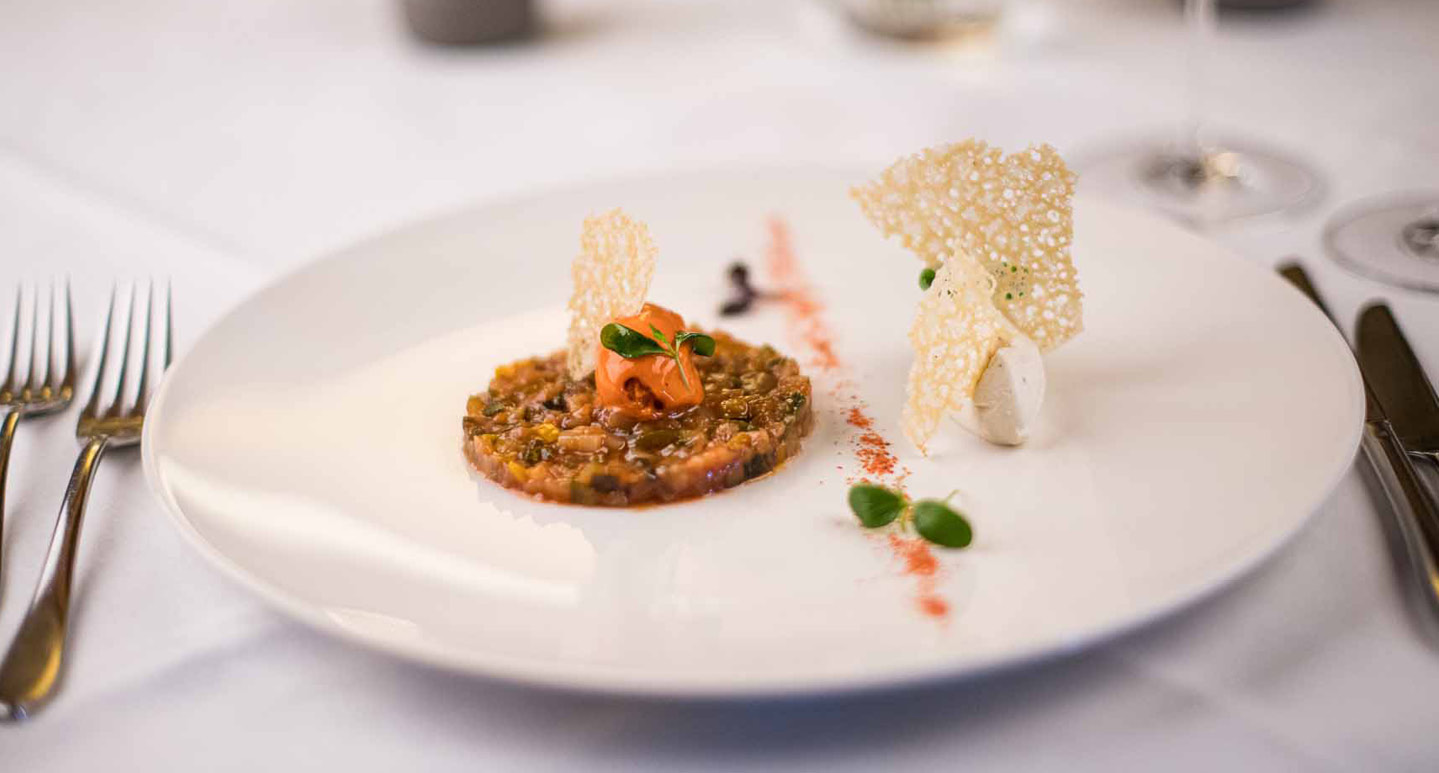 Keeping it (very) local
The hotel's restaurant is primarily Flavio's domain. He is ably supported by his experienced chef, Philippe Bouteille, who brings significant experience of working in quality properties across Switzerland.
"We knew this appointment would be crucial. We don't have a spa, so the rooms and F&B are really the main component of our offer," says Neïla. "We were hesitating between two excellent applicants and finally we went for Philippe – and we certainly don't regret it!"
Reinvigorating the restaurant has enabled Château Salavaux to become even more embedded within one of Switzerland's most productive agricultural regions. The restaurant's meat comes from a butcher based next door; the eggs come direct from a neighboring village… even rice and polenta can be sourced locally!
This ethos also extends to seasonality in fruit and vegetables, such as the tomatoes which come from the local organic producer in Salavaux, BioBlaser. Neïla adds that this self-styled 'King of Tomatoes' grows up to 60 varieties, while also supplying them with fresh asparagus when in season.
"And for our wine cellar we are working with three producers from this region, which is the smallest wine region of Switzerland but a place where you can find some excellent wines."
A shared vision for sustainability
In each room, guests can find the same commitment to sustainability and local sourcing in the complimentary personal care products on offer. The hotel is working with a Swiss manufacturer called Soglio to provide products in refillable bottles, rather than the 'use-once-and-discard' plastic containers that have traditionally been found in hotel bathrooms.
"We actually visited their production facility, which is in the south of Switzerland near the border with Italy. They are family-owned and they produce everything from scratch, very much in the same vision as we have for the hotel. So they were a perfect match, and so far we have had very good feedback from our guests," says Neïla.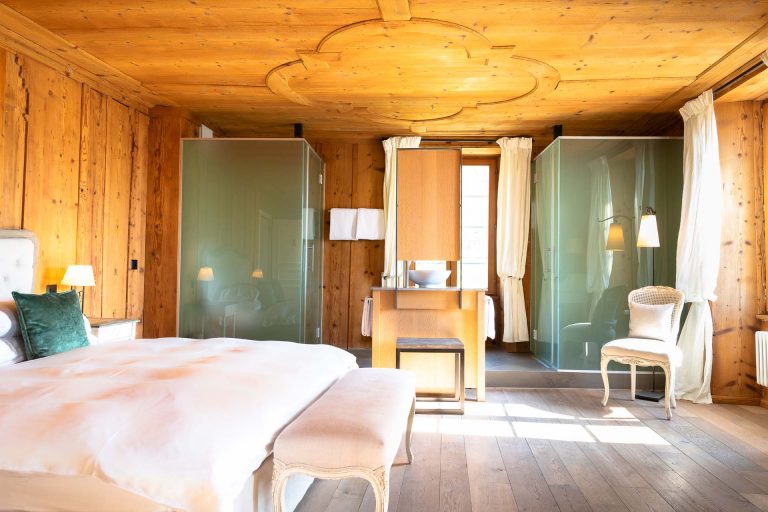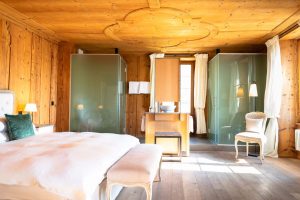 And challenges? Both Neïla and Maurits admit that staffing is difficult to manage, especially for a business in growth mode operating within a tight labor market.
"Our industry lost some people during the periods of lockdown, when hospitality businesses couldn't open," Neïla explains. "Now everything is opening again we're finding it hard to find good staff. And it's not just Château Salavaux – we talk a lot with other hoteliers in the region and they all say the same thing."
Another conundrum is what to do in the winter season, when the hotel has always previously been closed. "We've decided to remain open, so that will be very interesting," says Maurits. "Although we will benefit from being one of few hotels open in the area, we will have to learn how to market this season, and how we can be flexible in adjusting our operations according to demand."
For now, though, with the sun shining on the Swiss summer let's toast this exciting 'made in Glion' venture, and wish Flavio, Neïla and Maurits all the best as they put what they learned in class to good use while breathing new life into the Château Salavaux.
To discover more about Château Salavaux, and to make a table or accommodation reservation, visit the website
You can also follow the hotel on Instagram @chateausalavaux
Launch your career in international hospitality
Our Bachelor's in International Hospitality Business is your first-class ticket to a global career.