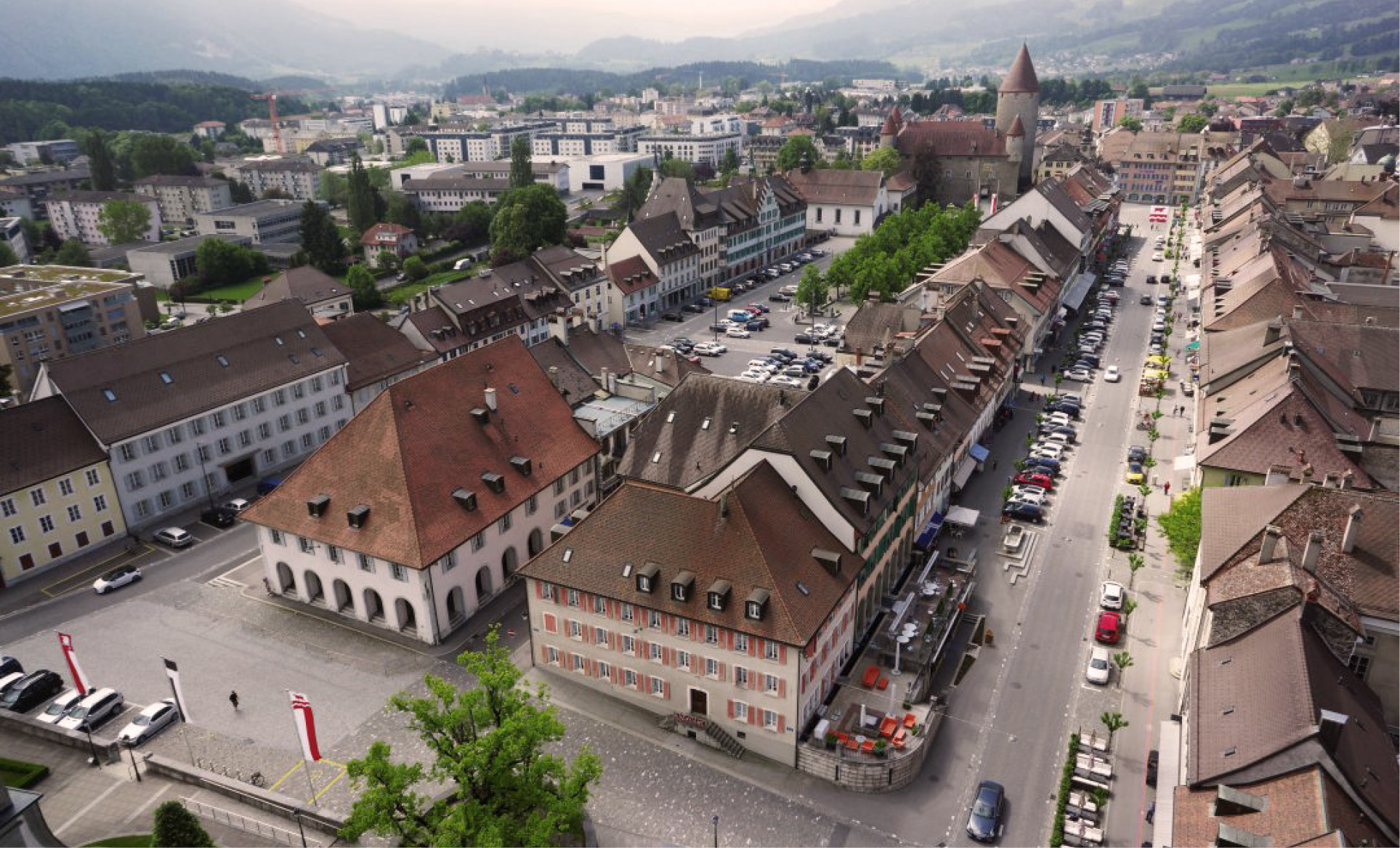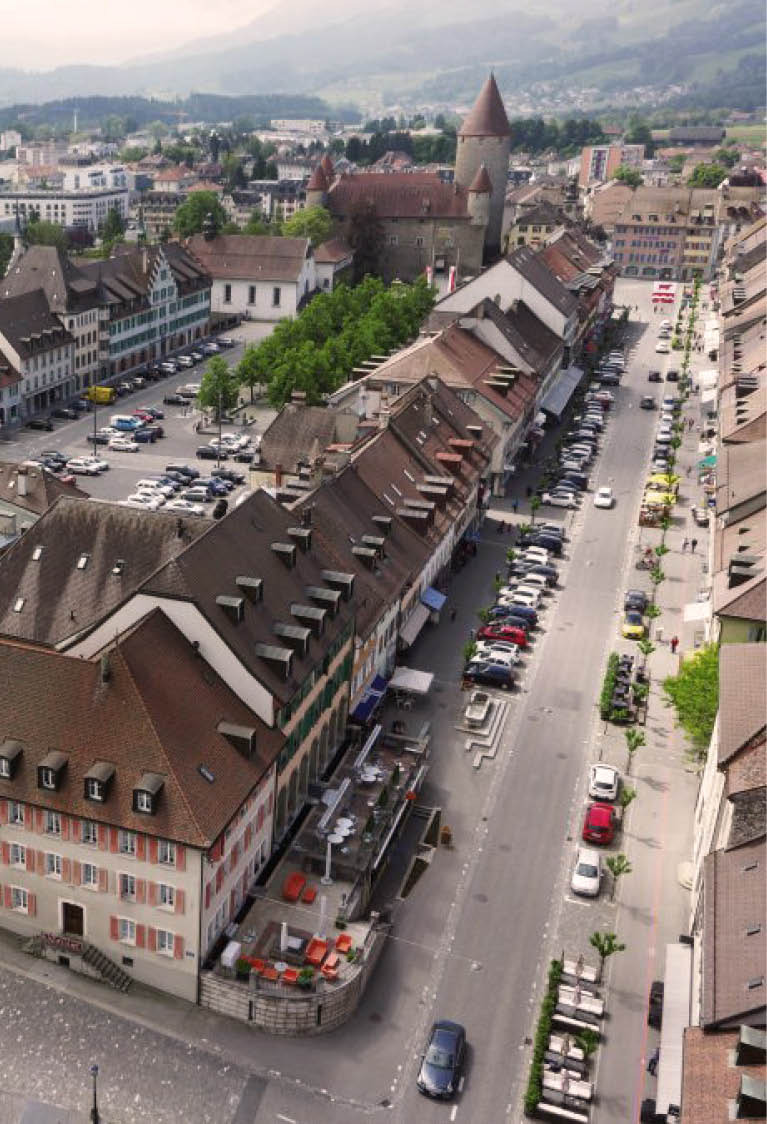 Now your semester is in full motion, you will have begun to enjoy everything our campus has to offer. But have you had chance to experience life outside of it yet? Have you taken the opportunity to explore Bulle and its surrounding areas?
Whether you're looking for a good restaurant, an afternoon activity or something to do for the weekend, Bulle offers a range of exciting events and locations. Calum, one of our Student Ambassadors, tells you everything you need to know about the town and beyond.
Bulle
Surrounded by picturesque mountains, the medieval town of Bulle has a lot more to offer than first meets the eye. For example, FunPlanet Bulle is located just a few minutes from the campus, and offers a great range of activities to enjoy during the cold winter months, including bowling, pool, laser tag and ice skating.
If you are looking for something more adventurous, Bulle boasts a number of outdoor activities. Make the most of the cold weather by taking part in some skiing – there are number of well-known destinations located close to the campus. Alternatively, the area's stunning scenery is perfect for challenging hikes or a run. During the summer, you can cool off by swimming in the gorgeous Lake Gruyéres and host a barbecue for supper.
Speaking of food, there are a range of dining options throughout Bulle. Favourites among our current students include:
La Cabriolle, which offers traditional Swiss cuisine
Le Thai Break, offering delicious food and takeaways
La Cabane, whose burgers have received widespread acclaim
All of the above are within walking distance of the campus. Once you have eaten, you could visit one of Bulle's friendly, welcoming bars or cafes, including Le Moderne, Le Buro and Le 43.
Further afield
One place you should discover is the village of Gruyéres. Located just 10 minutes away by car, like Bulle, it is another medieval town, but offers beautiful views of the Saâne valley and Lake of Gruyére. While here, you can explore the Castle of Gruyéres, which has stood proudly since the 13th century, and will take you on an adventure through art and history. If you're feeling more explorative, you can tackle Mont Moleson, one of the highest peaks of the Prealps.
Fribourg is just a short train ride from Bulle. Much larger in size and located by the River Saâne, this city offers many modern amenities, as well as an interesting history to discover. A good place to start would be in the heart of the historic old city, where you can find the Gothic Cathedral of Saint Nicholas, along with a number of acclaimed museums. You can then grab a bit to eat at one of the city's notable restaurants, such as Vietnam House or La Cene.
Slightly further afield but equally as interesting is Bern, the capital of Switzerland. A 40-minute train journey away, the city offers excellent views with a host of cultural activities, including the Natural History Museum of Bern and the Museum of Fine Arts. Sprawling with gardens, rivers and the famous rose garden, Bern also offers many outdoor activities. If you're interested in doing some shopping, Bern has a wide selection of high street stores as well as smaller boutiques, located around its cobbled streets. For restaurants, a few spots would be Altes Tramdepot, Kornhauskeller and Della Casa, all within easy access of the train station.
Bulle and its neighbouring towns and cities offer plenty of exciting events, challenging activities and great restaurants, ensuring you'll have an unforgettable time both on and off campus.
Interested in studying at Glion? Simply share your details here and one of our dedicated Education Counselors will be in touch.