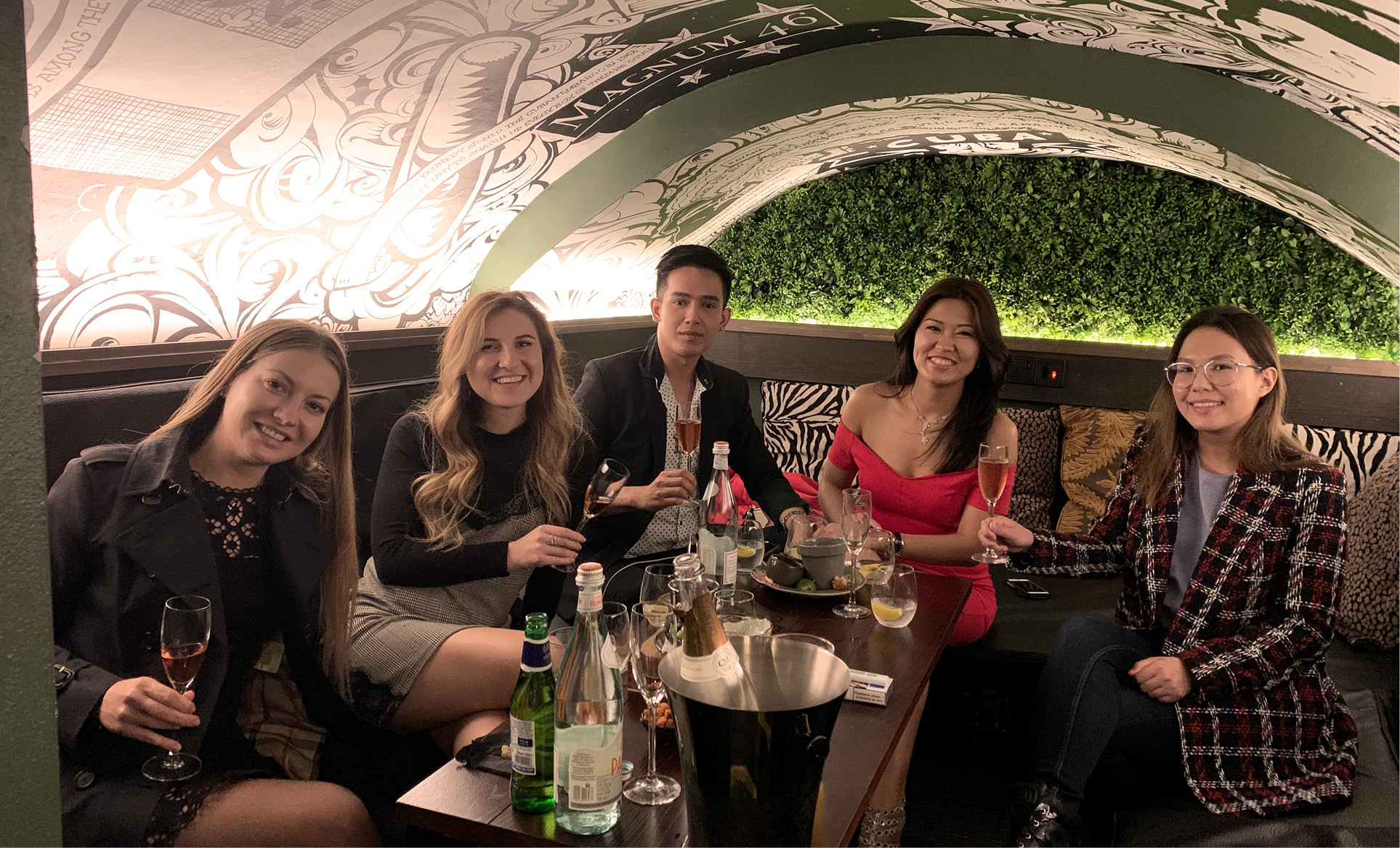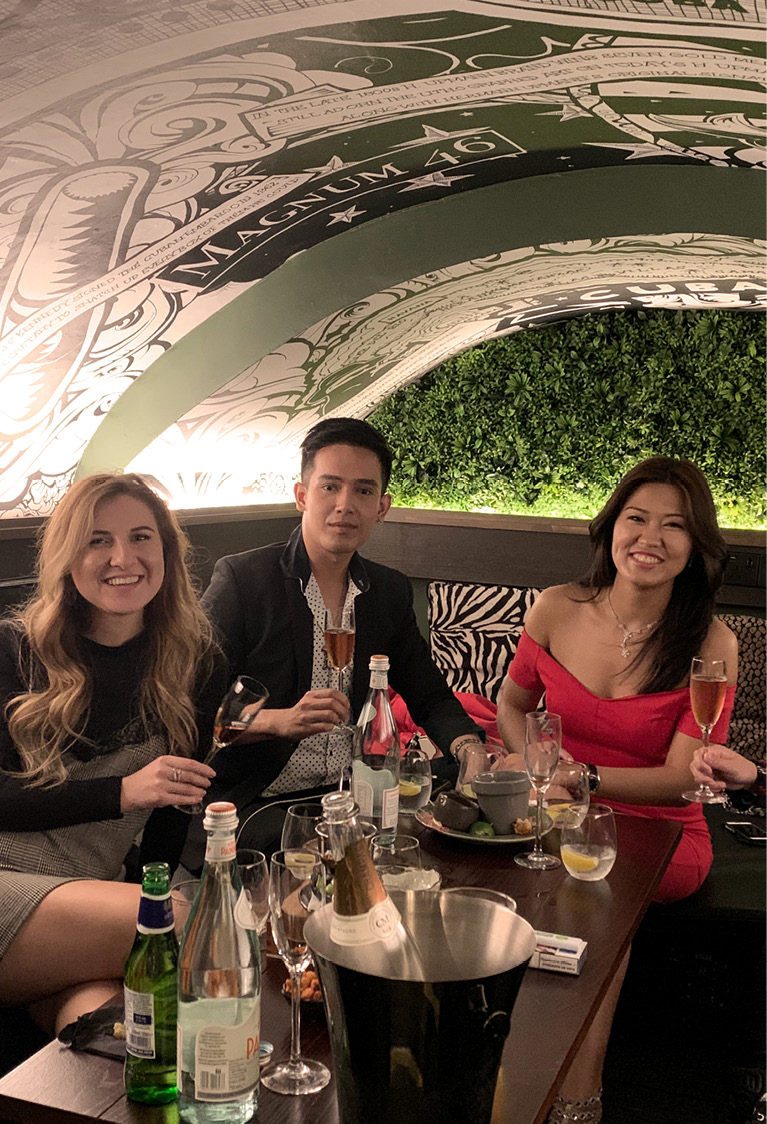 There's a good reason why London was voted the best city for international students in 2019, it's a multicultural adventure through food, history, entertainment and art. If you're heading to the Glion London campus, or have just arrived, Master's student, Barchyn Kazakbaeva, has some inspiration for your evenings and weekends in her Top 10 things to do in the UK capital.
I come from Kyrgyzstan. I have been in London for two years. I first came to study English and I am now in the second semester of my Master's in International Hospitality Business. I have fallen in love with London, it is the best place to make friends form all around the world.
There is so much to do in London, if you're new, you might be overwhelmed by all the different possibilities. I am hoping that sharing my favourite places will help you to explore the city.
1. London and its restaurants
I would like to start with food because in London you can find food from all around the world. You should start with Kimchee in Holborn or Pancras Square, a fancy Korean restaurant with a wide range of dish and cocktails. The interior design is very interesting, and the quality of the food is impressive. Next you can stop by the Portrait restaurant. It is a very unusual place located on the top floor of the National Gallery and only a few Londoners know about it. Several famous films have been shot in this restaurant. If you are into street food or want to give it a try, I suggest Mercato & Metropolitano in Mayfair or Elephant and Castle. This is the perfect place for a casual lunch. You will find a friendly atmosphere and lots of different menus.
2. Sky Garden
If you wish to visit an open space offering a nice view with a beautiful garden and located on the rooftop of one of London's tallest buildings, welcome to Sky Garden. Situated at the top of the 'walkie talkie' in Langbourn, you can find a large plant instalment and if you feel cold or thirsty you can also visit the bars and restaurants located on the same floor. Before you leave, don't forget to take a memory picture with an amazing 360 view of the city.
3. Victoria and Albert Museum
London is also famous for its museums. My favourite is the Victoria and Albert Museum in South Kensington. It offers various expositions about history, culture and art. In addition, it is smaller than most of the other museums which makes it more convenient to explore in one Sunday afternoon. I highly recommend the jewellery section, which is my favourite. This section will give you a sneak peak of the most beautiful jewellery throughout history, owned by some famous characters.
4. Royal Opera House
Another artsy place great to visit is the Royal Opera House. It is a beautiful classic royal theatre; a modern restaurant has been added to it so you can stop for a glass of champagne and/or a nice dinner before the performance starts. Talking about performance, here you can watch the well-known stars as well as some rising talents form all around the world.
5. Football Clubs
Even if you're not into football you should experience this at least one time. It's a no brainer in London! The most prestigious clubs are Chelsea and Arsenal. The season's games are hosted in majestic stadiums such as Stamford Bridge, the Emirates, and Wembley. Every weekend, locals as well as fans from around the world visit London's stadiums to support their favourite team. Watching a live premier league match and feeling the atmosphere is certainly an experience of its own.
6. Nightlife
London also offers a vibrant nightlife with various pubs, cocktail bars and nightclubs. Every taste and style can be found here, from fancy high-end locations to the student budget bars. My personal favourites are "The Harp" in Soho, "Cirque le Soir" in Fitzrovia and "Sushisamba City" in Moorgate. I would also recommend the "Hippodrome Casino" in Leicester Square for a fun night of food, drinks and gambling.
7. Golf
If you want to try something different, I would recommend golf. It is a very relaxing sport and you get to enjoy some green spaces. The Richmond Golf Club is my favourite, it is located in the historic Sudbrook Park adjacent to Richmond Park, in South West London. You can book just one lesson or become a member.
8. Ascot Racecourse
If you like to dress up and wear fancy hats, you should definitely go to Ascot Racecourse. The races usually take place during the weekend. It is a big event where you can sometimes see members of the royal family. Ascot is outside of London, you can use the Overground train from Clapham Junction, your journey will take around one hour. For the ones who like gambling, you can test your luck and bet on your favourite horse. Giddy up!
9. London markets
London is full of historic markets. My favourite is Borough Market, near Waterloo Station. It is one of the largest and oldest market in London. There you can find speciality foods and handmade souvenirs. It is the perfect place to spend your Saturday morning.
10. London Sea Life
Go to London Sea Life and jump back into your childhood. This huge aquarium is located in central London. You will get to see a lot of different marine species; my favourite are the Penguins. The ticket costs around £30 and it's worth every penny. There are three floors, the main aquarium goes all the way up to the third floor.
Done it all? There's plenty more! Get your walking shoes on as the Head of Student Experience and the Campus Life Leader at the Glion London campus share their London Bucket List.