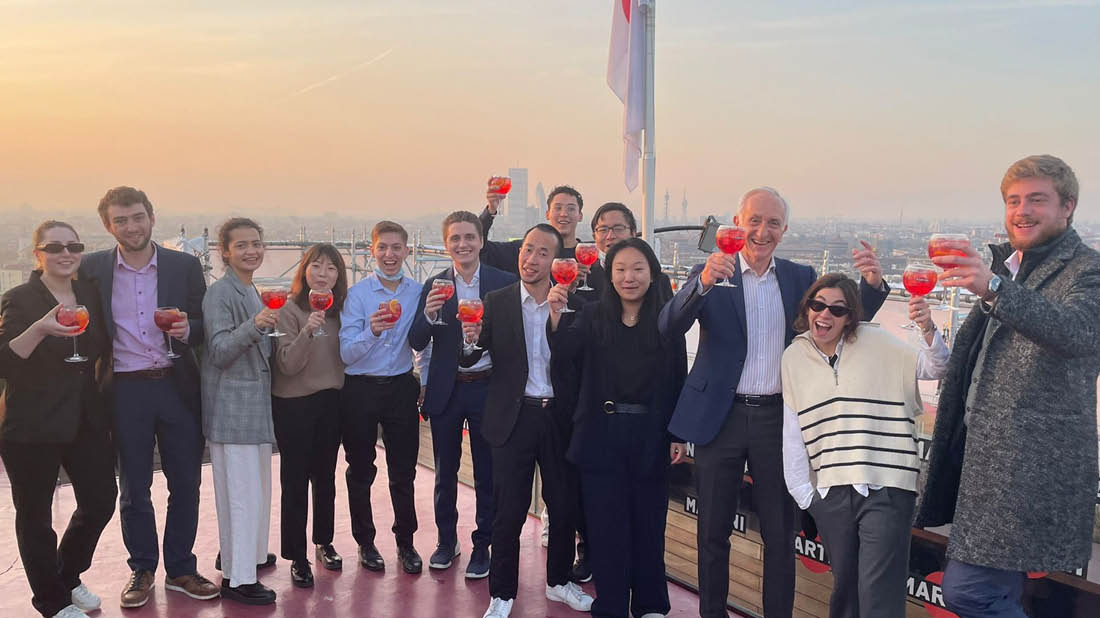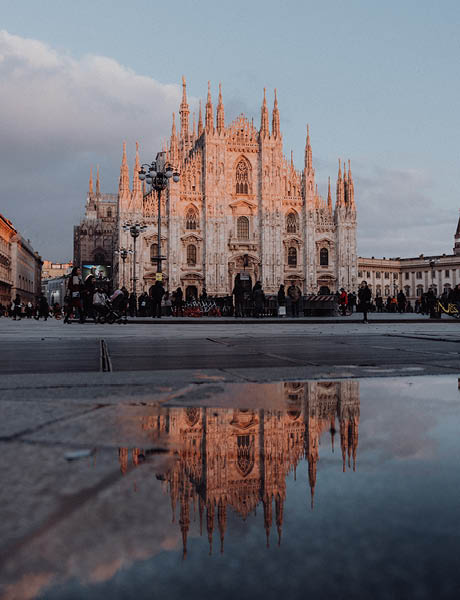 Real-world industry exposure is integral to the Glion Bachelor's program, and in November 2021 Semester 7 students on the International Event Management Specialization visited Turin and Milan. We caught up with some of the class to find out more about the field-trip and what they got up to.
The students began their real-world learning in Turin, with a visit to the Juventus Museum and Allianz Stadium. This was followed by an exclusive and detailed guided tour of the Martini Bacardi "Martini Casa" factory, during which the students discovered the history of the company along with some fascinating stories from its past.
Speaking about the factory tour, student Veronica Asthana remarked how it left a lasting impression: "To visit Martini Casa and have seen the birthplace of a fantastic brand, and meet one of the key mixologists, it was a memorable activity for me."
For fellow student, Victor-André Staebler, it was the employees that he found most impressive, along with the free samples on offer at the end of the tour! "What I actually loved was to be able to witness how proud every employee was to be working in such a renowned company. And of course, the highlight of the visit was the free Aperol with some snacks.
"I was the designated driver, so I just enjoyed the overall atmosphere of the tasting room and the opportunity to have a nice bonding section with my lecturer and classmates."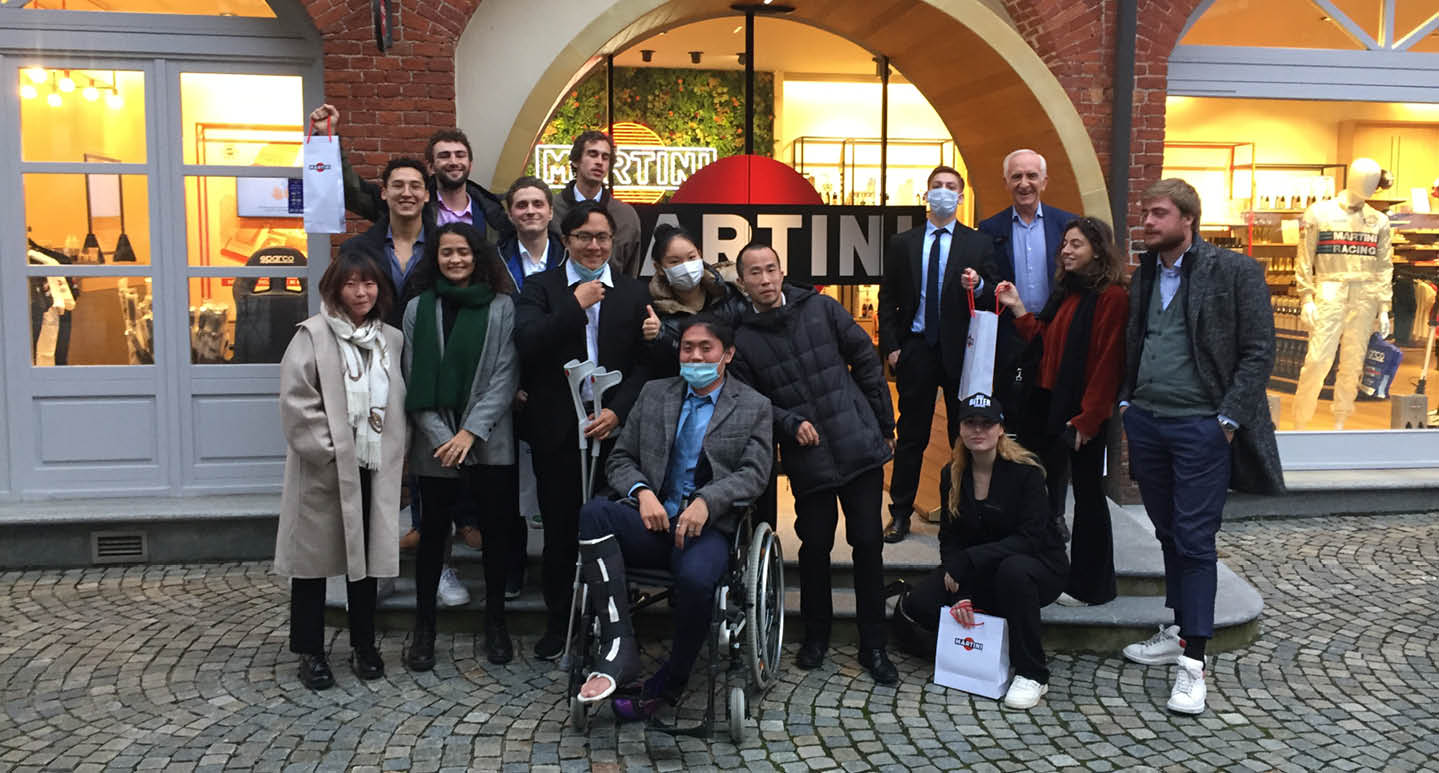 Heading to economic heart
With all the behind-the-scenes tours over in Turin, it was time to head east and make the 150km, two-hour journey to Milan for the night. The following day, the students had a full morning to discover AIM Group International, its global presence, the structure of a Congress department and the type of events done by the company.
In the afternoon, the class had the Milano Convention Centre (MiCo) all to themselves on an exclusive tour, something that impressed Victor-André. "Just the fact that we were the only ones visiting the biggest convention centre in Europe was ridiculous! It sells dreams and hopes and most importantly makes us ponder over which type of event we could host ourselves in the foreseeable future."
"It is an industry that is challenging! It requires individuals that are motivated, organised and engaged on what you are trying to deliver!"
To end the International Event Management field-trip, the student's journey came full circle, as they gathered at the beautiful Terrazza Martini Milano to enjoy the familiar taste of Martini. For Victor-André, it gave him the chance to reflect on his time in northern Italy.
"The main lesson learned during this two-day trip is that event planning is more than just promoting it and selling tickets," he remarked. "It is a whole journey, from brainstorming it to actually hosting it, taking care of the customer journey is key and vital, and requires some specific soft skills that can be learned and expanded over the years. It is an industry that is challenging! It requires individuals that are motivated, organised and engaged on what you are trying to deliver! Never take no for an answer, always dream big, and chase for the best!"