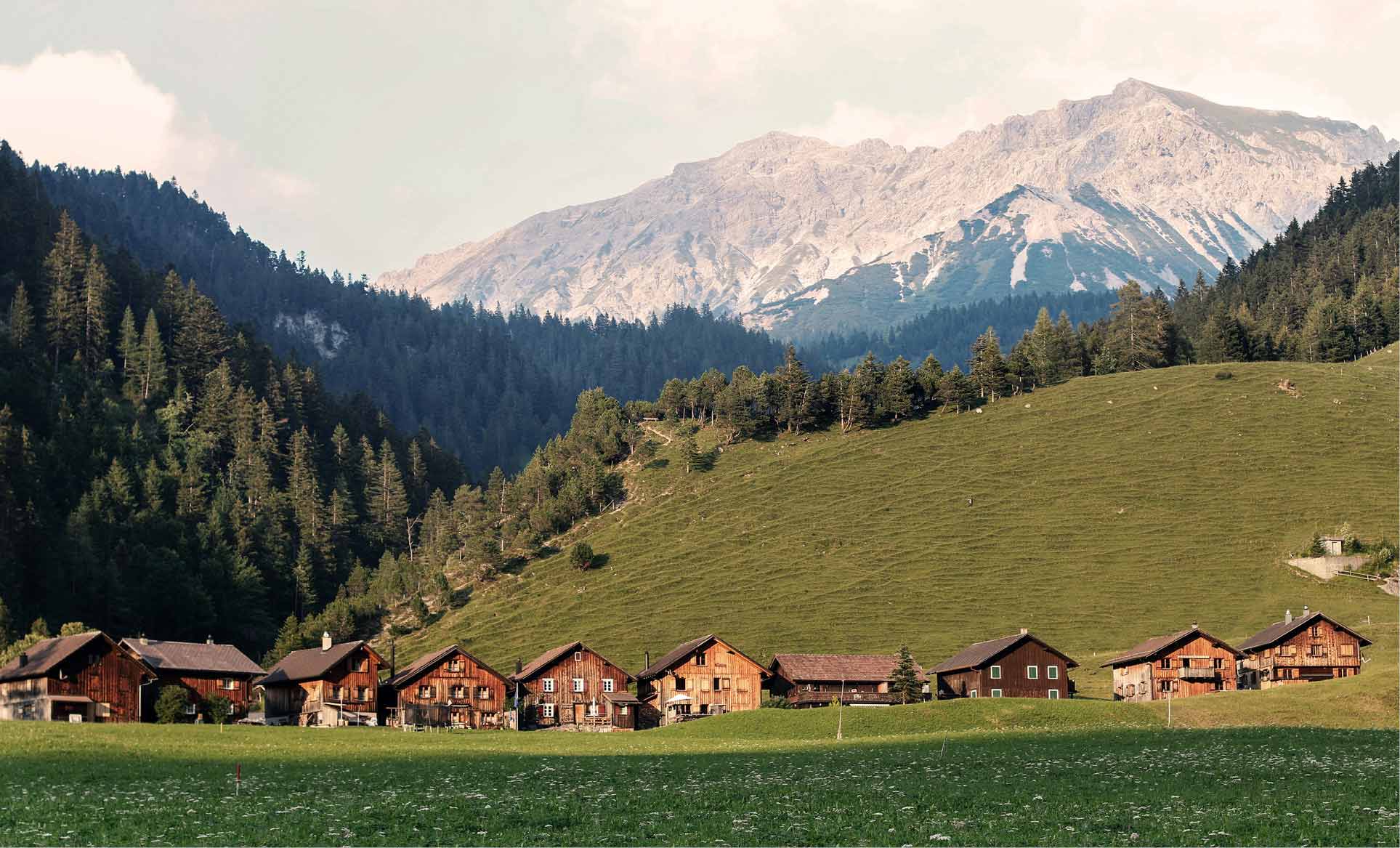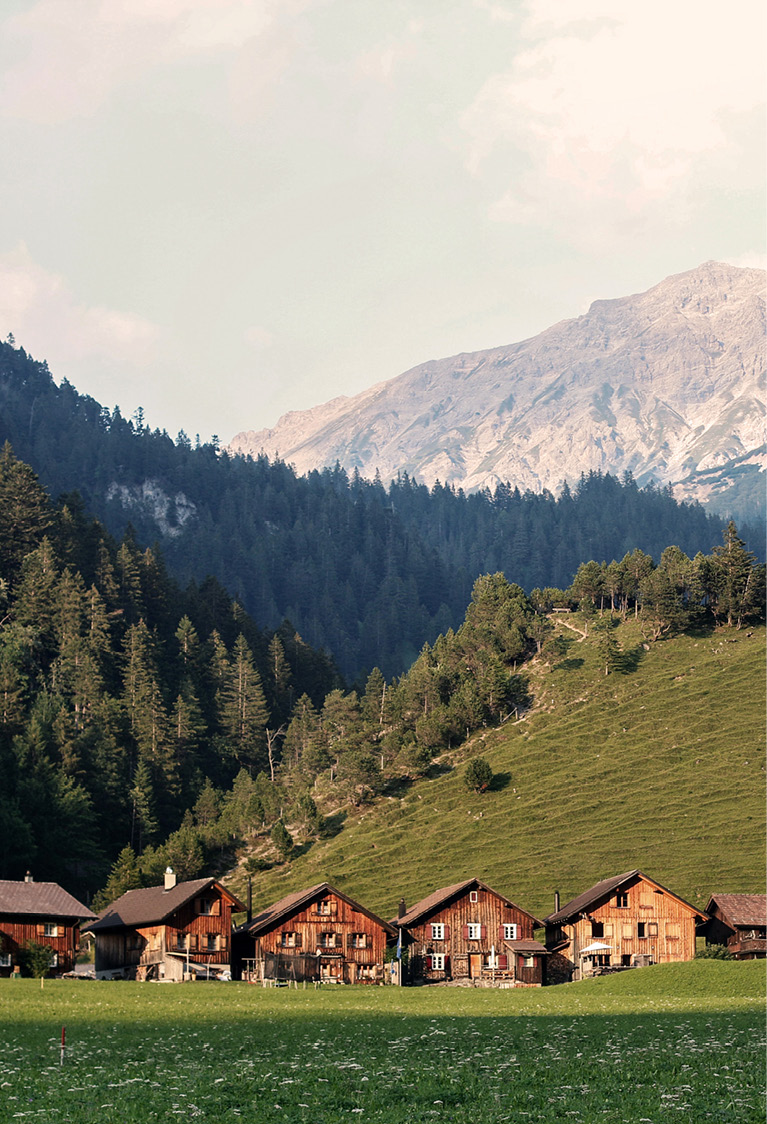 1. Verbier
Think skiing and you think Verbier. Sure enough, the Swiss town is a magnet for winter sports enthusiasts, many of them lured by its celebrated après-ski! However, summer is also a wonderful time in the mountains, with plenty of things to do, including hiking, mountain biking, cycling, mountaineering, sightseeing or just relaxing in a spa.
2. Zermatt
Thought skiing was only for the winter months? In Zermatt you can take to the slopes in summer, thanks to Matterhorn Glacier Paradise on the Theodul glacier – the highest summer ski region of the Alps. Walking, cycling, climbing and high-Alpine tours are also popular activities in summer and fall.
3. Lucerne
Lucerne is a picturesque and historic town, the centrepiece of which is the Chapel Bridge, which dates back to medieval times and is thus believed to be one of Europe's oldest covered wooden bridges. It's not all ancient history, though. Lucerne features modern buildings by noted architects, including the futuristic Culture and Convention Centre (KKL) by French architect Jean Nouvel.
4. Zurich
Zurich is Switzerland's biggest city by far; and very much the place to go if you want to dabble in one of the country's most famous products: the luxury watch. Breitling, Piaget, IWC, Patek Philippe, Rolex… you'll find all the most desirable brands on Bahnhofstrasse – one of the most famous luxury shopping streets in the world. And remember, the further you stroll towards the lake, the more exclusive the shops become!
5. Bern
Bern is Switzerland's capital city and is also considered the gateway to the Alps. What really makes it stand out, however, is its extraordinarily well-preserved Old Town – a UNESCO World Heritage Site thanks to its 6 kilometres of covered shopping arcades, known as 'Lauben' to locals. Art lovers can also find the world's greatest collection of works by Swiss artist Paul Klee.
6. Grindelwald
It might sound like the scene of a children's fairy story; but Grindelwald is actually one of Switzerland's most popular and cosmopolitan holiday destinations. In summer it's a hikers' paradise, with the high-altitude walk from Grindelwald-First along the Bachalpsee to the Faulhorn mountain hotel, and then on to the Schynige Platte, considered to be among the region's most beautiful hikes.
7. Lugano
Named for the beautiful lake it sits beside, Lugano is the largest town in Switzerland's Italian-speaking Ticino region. In summer, it offers a little taste of the Mediterranean in a landlocked country – complete with warm temperatures plus abundant palm and olive trees. If you want to relax in Lugano, just sit at a table in one of the squares and watch the world going by while you enjoy a leisurely lunch.
8. Sion
Sion is known as the most sun-blessed place in Switzerland. But what really makes it stand out are the two castles – Castle Tourbillon and the Castle of Valeria – which stand guard on a pair of hills overlooking the town. They don't just make imposing landmarks; Valeria Castle church is famous for having one of the world's oldest playable organs, dating from the early 15th Century.
9. Montreux
Just down the mountain from Glion campus is Montreux. The Montreux Riviera is a little slice of paradise! You'll know it for the globally-renowned Jazz Festival, but the summer story in Montreux goes well beyond the music: the waterfront of glorious Lake Geneva comes alive with pop-up bars and international street food, along with craft stalls and buskers to entertain the young and lively crowds.
10. Basel
This is the Swiss city of culture, with no less than 40 museums – the highest concentration in the country. Basel sits adjacent to the river Rhine, which means there are plenty of river-related activities in summer, from a cooling dip to a pleasant ferry trip. It's also a very green city, with its Botanical Garden, several parks and the banks of the Rhine offering perfect places to relax.
11. Lausanne
As well as being the official capital of the canton of Vaud (home to our Bulle campus), Lausanne is also the unofficial "Olympic Capital", since it contains the HQ of the International Olympic Committee. As you might expect, it's a sporty city, with summer events including Diamond League athletics meeting and an international triathlon.
12. Interlaken
A very popular tourism destination, as its name suggests Interlaken sits between two lovely lakes: Lake Thun and Lake Brienz. In summer, you can take to the lakes on one of the recreational boats, including a historic paddle-steamer. For the more daring, just a few kilometres from Interlaken is Beatenberg-Niederhorn, a sunny, south-facing slope which is a paradise for paragliders.
13. Fribourg
About 30km north of our Bulle campus is Fribourg. Steeped in history, much of it medieval, Fribourg is an excellent place to take a leisurely summer stroll. Try criss-crossing the 15 bridges that span the river Saane, which flows through the city. Or visit the well-preserved town fortifications, which are Switzerland's most significant piece of medieval military architecture.
14. Geneva
If you're flying in to join us on our Swiss campuses, it's likely you'll arrive in Geneva, the country's second biggest city. Geneva is far more than just a transit stop, however. It is, of course, adjacent to the magnificent Lake Geneva. Stroll to the lakeside and you can't miss the "Jet d'eau" – a fountain with a 140-meter-high water jet. And while you're there, why not take a "mouette", a type of water taxi that will ferry you from one lakeshore to the other.
15. St. Gallen
Who was St. Gallen? He was the Irish missionary monk Gallus, who founded a hermitage here around 612 BC. Understandably, religion features highly on the town's attractions today. Foremost among these is the Abbey precinct, with the Baroque cathedral and Abbey Library, which contains some 170,000 historical documents. In 1983 this area was accorded UNESCO World Heritage status.
16. Ebenalp and Wildkirchli
Not a town, Ebenalp is a mountaintop, accessible by a dramatic and Insta-friendly cable car ride. In summer, it's a walker's paradise in the heart of the Alpstein massif. One of the hiking paths leads through the prehistoric Wildkirchli caves – inhabited around 40,000 years ago – and down to the hermitage and the famous Aescher Guesthouse, perched on the mountainside.
17. Thun
Another of Switzerland's cities with a beautifully preserved Old Town, Thun has a castle that dates back to the 12th Century, although the first residents were rather older than that. There's evidence of settlement as early as 2,500 BC! If you want to relax and enjoy the summer sunshine, there are numerous restaurants and cafés along the Aare River, which flows through the city.
18. St. Moritz
Is there a more glamorous, jet-set name than St. Moritz? Although its winter sports pedigree is unassailable, having hosted two Winter Olympics, St. Moritz has many charms for the summer visitor too. These include its mineral springs, which were first sampled by the Celts some 3,000 years ago and since then have established the town as a summer spa resort. Golf, mountain climbing, sailing and horse riding are also popular summer activities in the area.
19. Lenzerheide
Our Swiss travelogue ends in Lenzerheide, a family-friendly resort located in a high valley 1,500 meters above sea level. It's popular in both winter and summer, with hikers – and especially mountain bikers – having vast areas of beautiful terrain to explore. If you want to take things a little easier, you can enjoy a leisurely stroll in a landscape of green pastures, impressive mountain peaks and calm lakes.