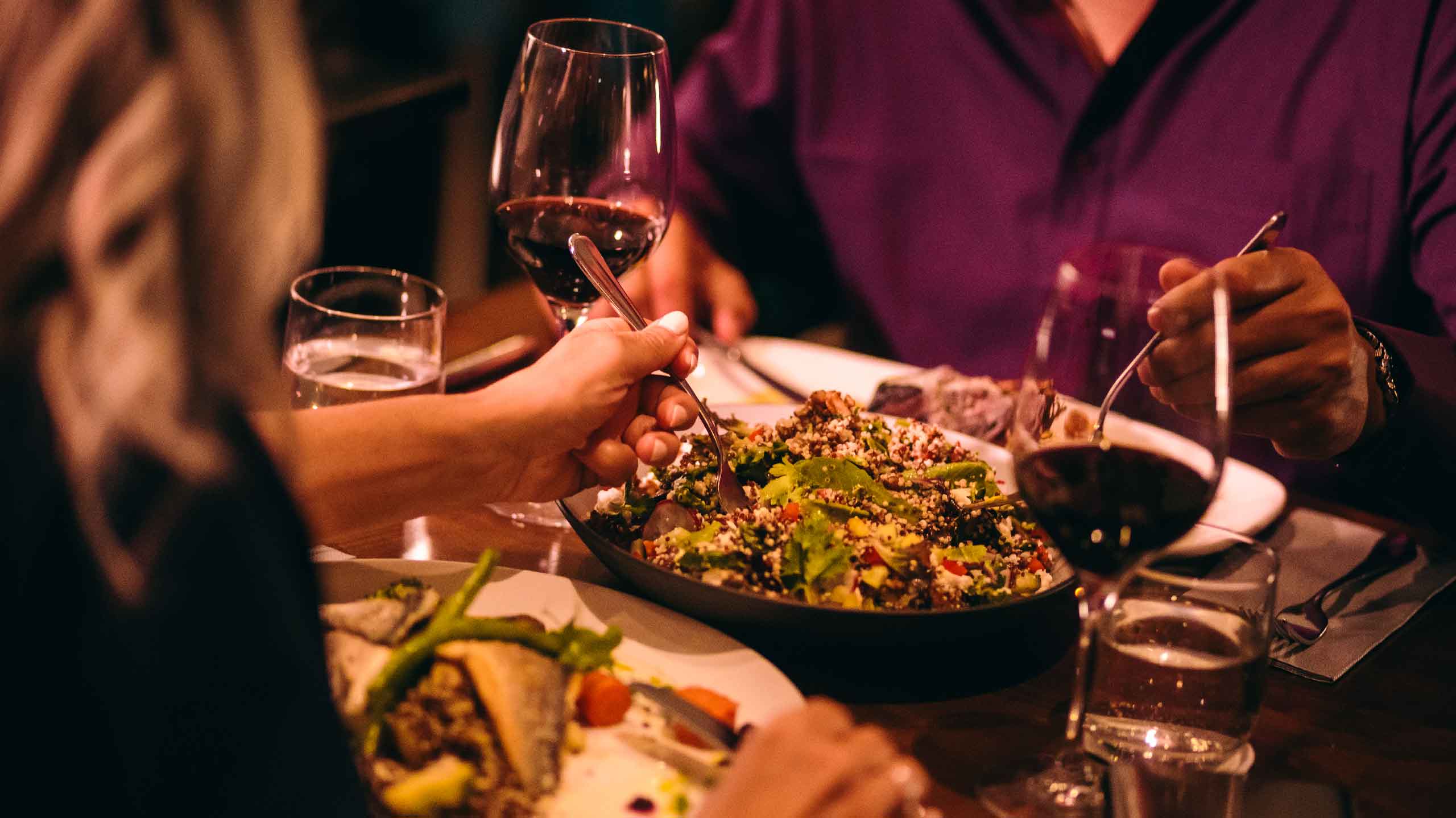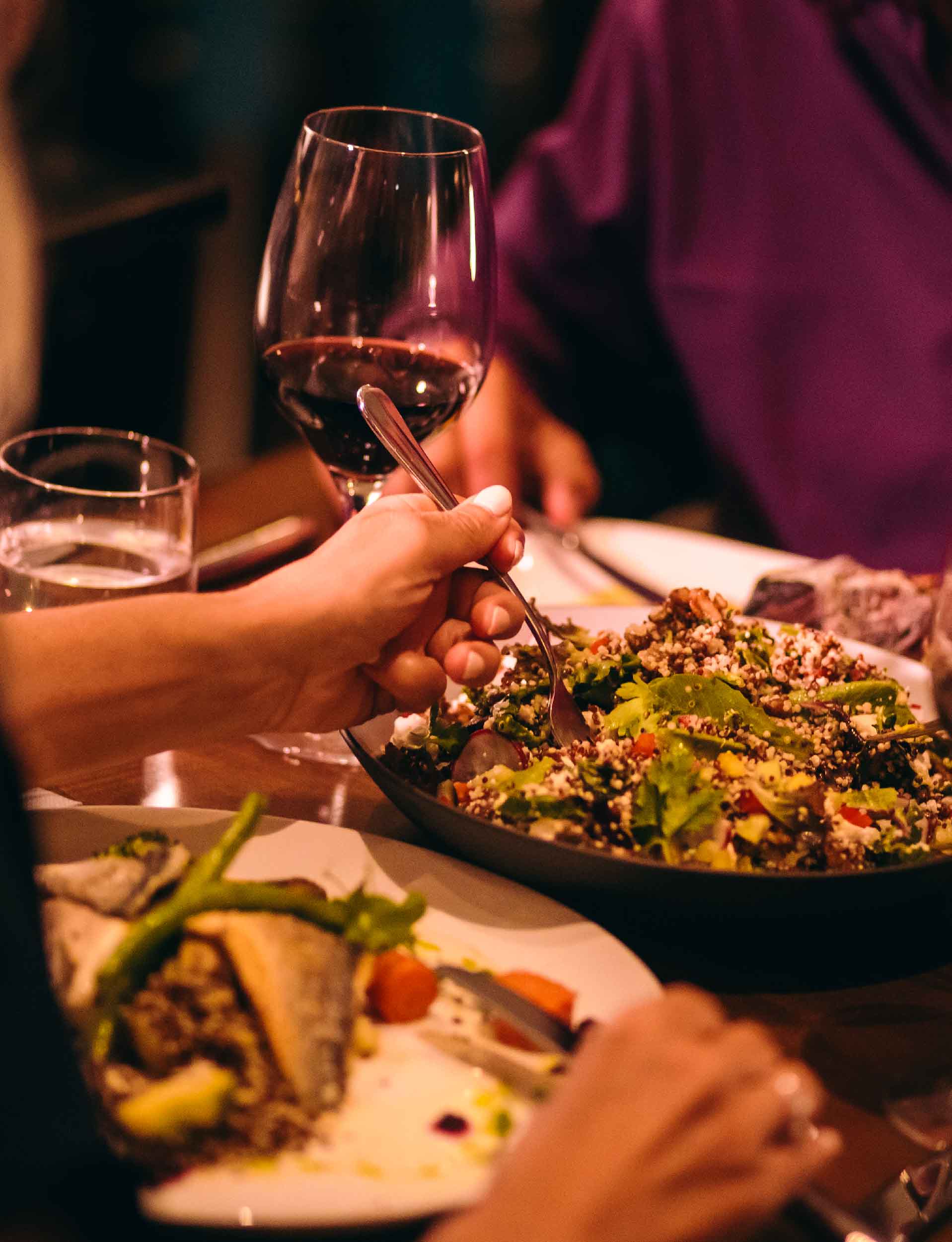 Food and beverage service, also known as F&B service, is the name for offering dining or drinks to customers.
If you're looking to work in hospitality, you might be considering a management career in F&B service, or you might be looking at roles where you would need a thorough understanding of the F&B industry.
This can be a very rewarding field for people to work in, and there are a number of aspects to success in food and beverage service.
In this article, we will go over what is F&B service, and what kind of roles exist in this field.
Introduction to food and beverage service
So, what is F&B service? Food and beverage services can be any situation within hospitality or a wider industry where people are provided with food and drinks.
This can include restaurants, bars, catering, cafeterias, and food delivered to people through room service at hotels.
Within the hospitality business, you frequently come across bars and restaurants, though there is a wide range of F&B businesses.
The importance of food and beverage service in hospitality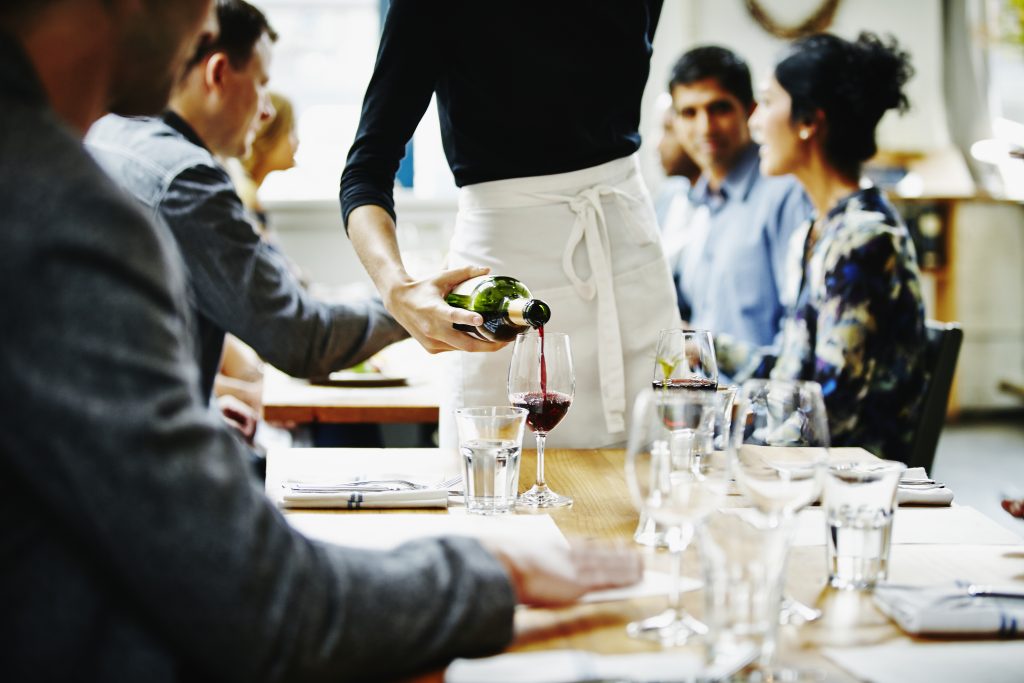 Photo credit: "Thomas Barwick/Stone via Getty Images"
Food and beverage service is pivotal to the hospitality industry in a couple of different ways.
Firstly, it provides additional services and amenities that customers enjoy and can help enhance the guest experience. This can help make the venue more attractive and draw in more guests.
This is why you'll find F&B service offerings in many hospitality venues, from modest hotels to ultra luxury resorts.
Secondly, food and beverage services are a major revenue stream for hospitality venues.
Offering these extra services can help diversify how a venue makes money, which can assist venues through quiet times for other parts of their business. It can thus help increase the overall profit of a business.
Types of food and beverage service
Some varieties of F&B service dining include:
Bars

Waiter service meals

Buffet meals

Private dining

Catering for events.
Of course, there are many options and all venues do things slightly differently, so there are plenty more examples in addition to these.
The roles and responsibilities in food and beverage service
Food and beverage services are varied and there are many different roles within the field.
Food services are typically split into two sections, called front-of-house and back-of-house.
Managers in the field might manage both halves in smaller venues, or there might be separate managers for each part of larger businesses.
Managers will have to handle all the other employees under them as well as other managerial tasks.
World-leading hospitality management studies
Discover world-class knowledge and strategies to manage a hospitality or food and business venue with combined study and internships
Business hospitality management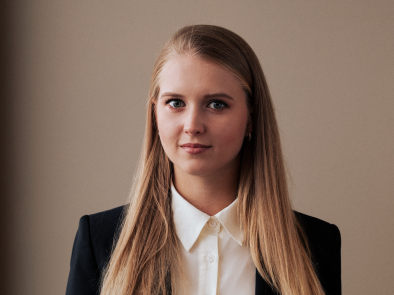 Front-of-house roles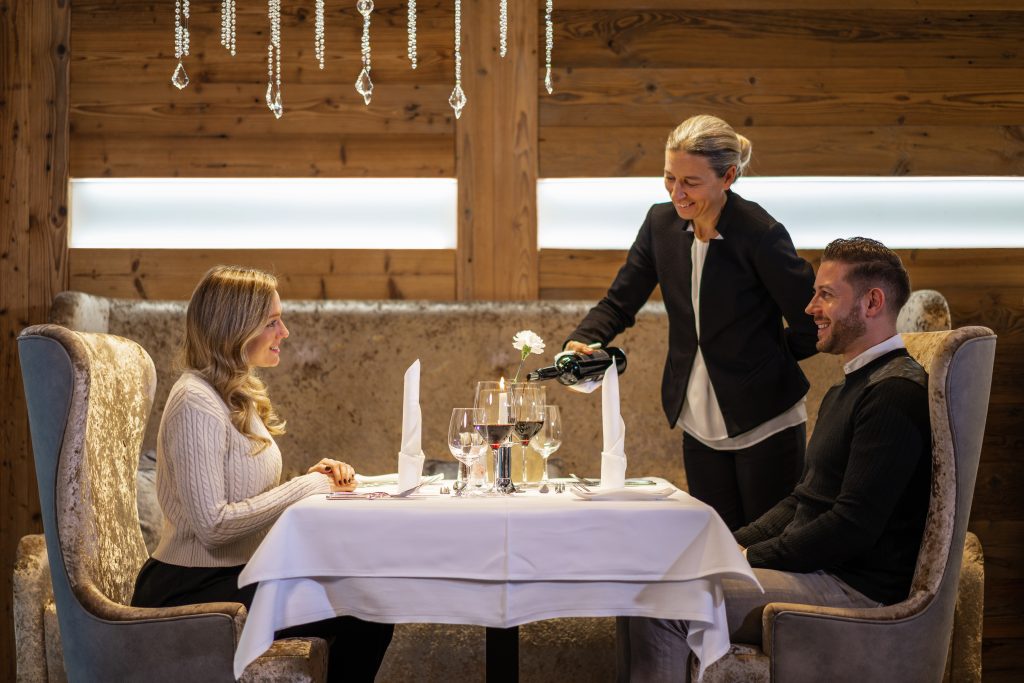 Photo credit: "amriphoto/E+ via Getty Images"
Front-of-house roles refer to customer-facing tasks, such as:
Waitstaff
In full-service restaurants, these staff members help with taking orders, bringing guests food and drink, and meeting other needs guests have.
Waitstaff work as a link between guests and the kitchen or other staff members in full-service restaurants.
Bartenders
Bartenders prepare and serve drinks, and often have to be flexible to meet unusual drinks requests.
Talented cocktail mixologists can be in high demand within the food and beverage service industry.
Hosts
Hosts are often the first point of contact for guests in a venue.
They are the people who will help seat customers in restaurants, and they will often be responsible for taking reservations and arranging seating plans.
Private events coordinator
For venues that offer private events such as hosting parties or catering weddings, there will usually be a private events coordinator who helps organize and run these events.
Back-of-house roles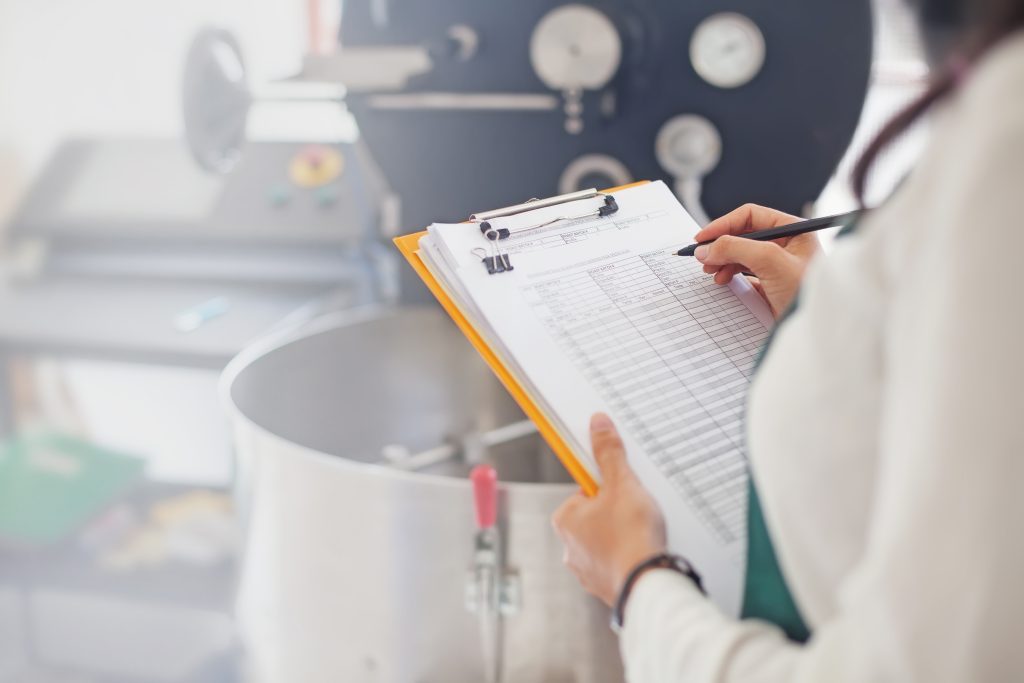 Photo credit: "LiudmylaSupynska/iStock/Getty Images Plus via Getty Images"
Back-of-house roles for F&B services involve the preparation of food or drinks and the organization of the business.
Kitchen staff
There is a wide range of kitchen staff at any establishment that serves food.
Larger establishments will have more levels of staff, whereas smaller venues will usually combine responsibilities into fewer job roles. Some of the roles of kitchen staff include:
Kitchen manager

Executive chef or head chef

Station chefs and union chefs

Kitchen porters

Dishwashers.
Food and beverage managers
Food and beverage managers are one of the highest roles in a professional food venue.
They have control over all the processes and staff under them.
Their tasks might include hiring and managing staff, overseeing inventories, changes in direction, menu appraisal, and more.
In luxury management this will also include making special arrangements for VIP customers.
This is an aspirational role for anyone who wants to work inside F&B services and loves leadership and guiding how the food services of an establishment work.
The skills and qualifications required for food and beverage service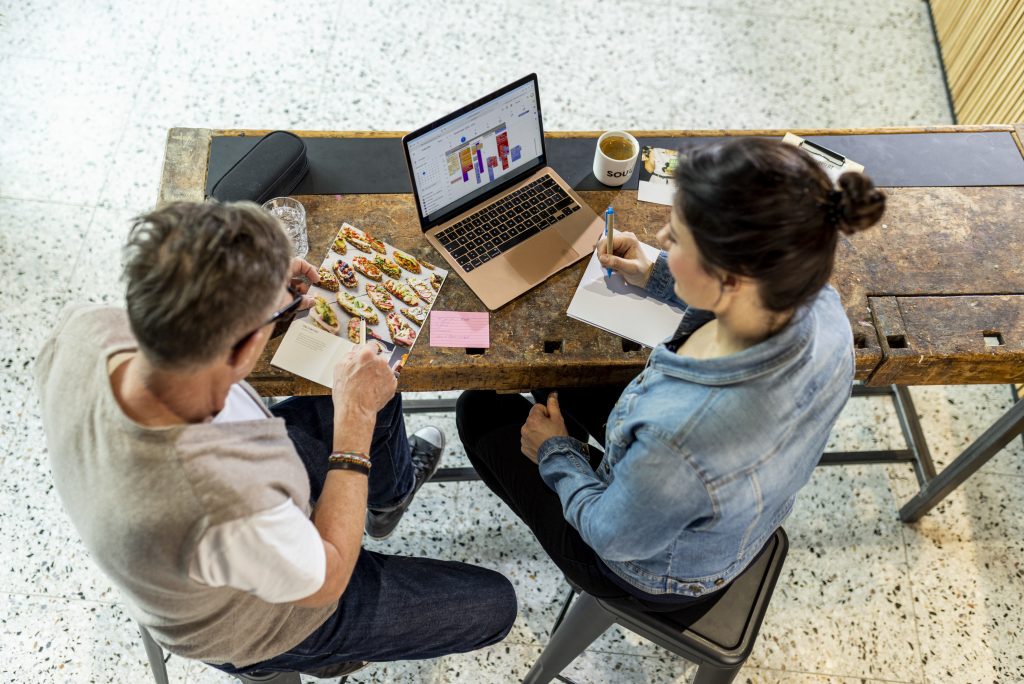 Photo credit: "EMS-FORSTER-PRODUCTIONS/DigitalVision via Getty Images"
If you're looking for a hospitality career in the food service industry, particularly in management, there are a lot of skills and qualifications you can work towards that will help you.
Essential skills
Some of the key skills that you will need for management in F&B service include:
Organizational skills

Time management

Attention to detail

Team working skills.
Desirable qualifications
There are many paths you can take to work in the food service industry or the industry of dining, depending on the area you want to work in.
For example, this could include getting cooking qualifications if you wish to work in a kitchen as a chef.
If you're looking for a career in the management of a food business, you could look at hotel management schools and professional degrees.
These will help you learn needed skills and advance in the field, using resources such as a master's in luxury management for high-end restaurants and hotels.
Hands-on Master's-level training in hospitality management
This exciting degree combines study and field work to deliver skills and qualifications for successful career development, whether you're a hospitality graduate or want to change direction
Hotel management Master's
Food and beverage services: summary
The food and beverage industry is a fundamental part of hospitality.
Not only does the food service industry help increase offerings to customers, but it can also be a major source of income for many hospitality venues.
This can be a very rewarding service for hotels, resorts, and other venues to offer.
If you're looking for a career in food & beverage management, there are many ways to get into the field of food service industry, including undergraduate and postgraduate-level studies.
You'll also want to build on your skills such as organization, communication, time management, and more.
There are many roles you can take on in different food & beverage facilities and many different kinds of businesses you can work in.
A degree at Glion can help you prepare for success in these exciting careers.
Photo credits
Main image: wundervisuals/E+ via Getty Images