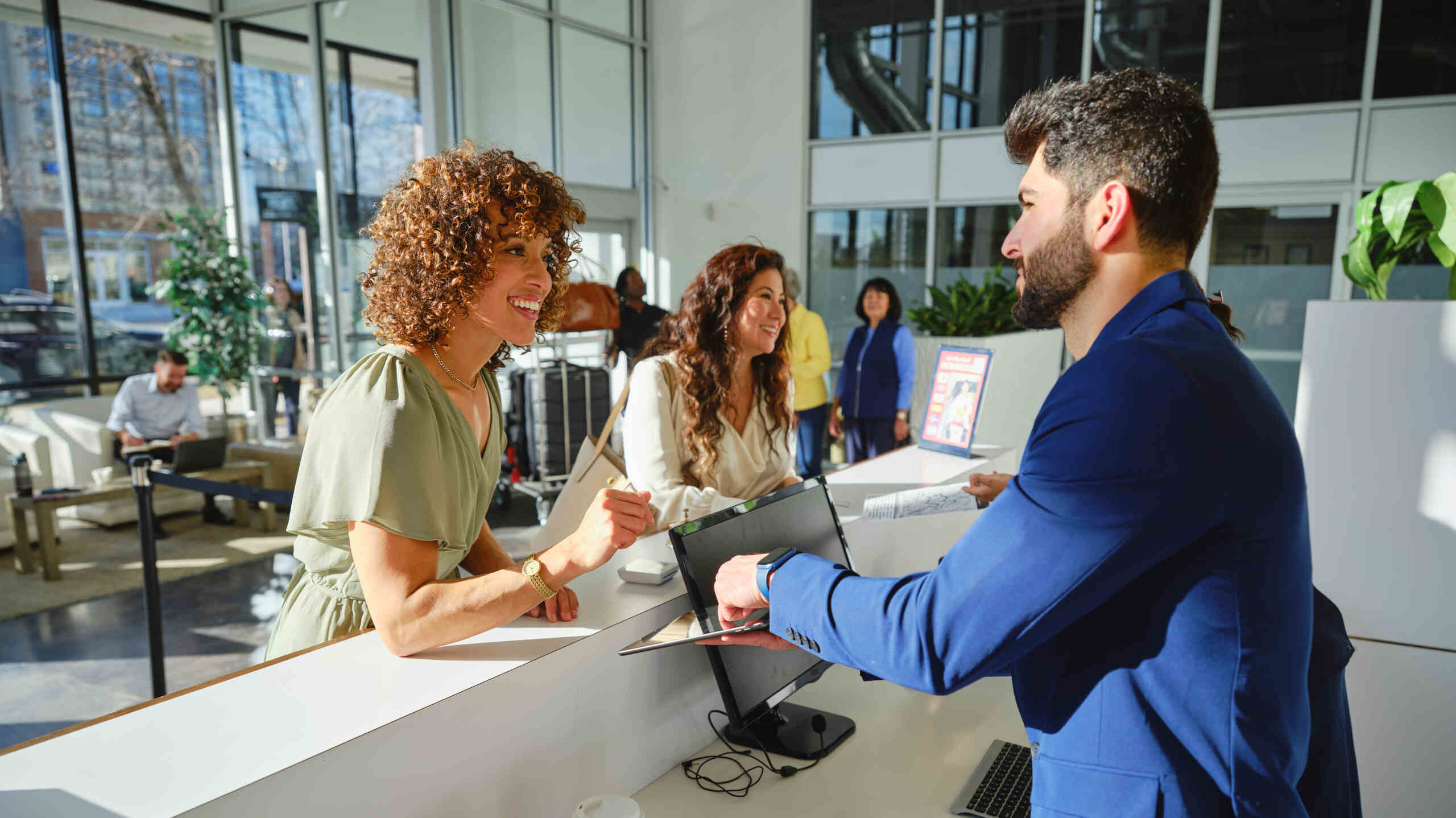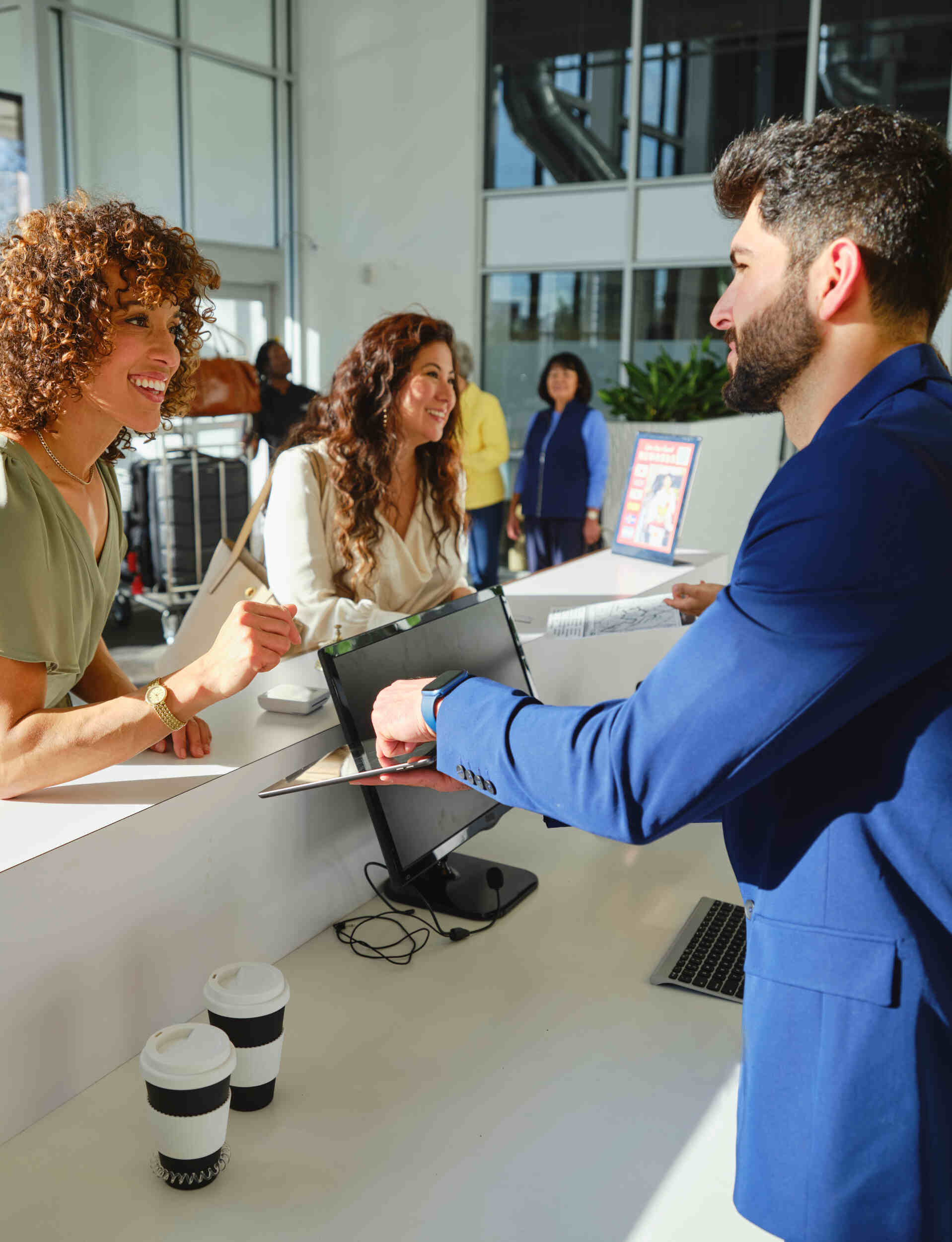 A front of house manager is in charge of managing the day-to-day operations and customer experience of a hospitality business. They're responsible for overseeing staff, ensuring customers receive quality front of house service, maintaining order and cleanliness within their establishment, and promoting a positive environment.
They have a direct impact on the overall success of their organization, as customer satisfaction is a make-or-break factor for any hospitality business.
Responsibilities of a front of house manager
This role is truly multifaceted, as it requires the management of many different areas. Here are some typical day-to-day duties.
Managing customer service and guest experience:

Working in hospitality

 is all about ensuring that customers enjoy themselves. This includes providing welcoming and professional customer service, taking orders accurately and handling queries efficiently.

Supervising and training staff:

Managers are responsible for ensuring that staff members follow the rules of their workplace, and uphold high standards of customer service. This involves providing training, feedback, and support to staff members.

Managing inventory and supplies:

Inventory control is the responsibility of the front of house manager, who will need to ensure that stock levels are maintained and any losses accounted for.

Managing budget and expenses:

Budgeting is key to ensuring the success of any business. The front of house manager must stay within allocated budgets, make sure invoices are paid on time, and ensure that employees are paid accurately.

Ensuring compliance with regulations and policies:

Front of house managers need to be aware of the rules and regulations that apply to their workplace, and make sure that everyone is following them correctly.
What is a front of house manager?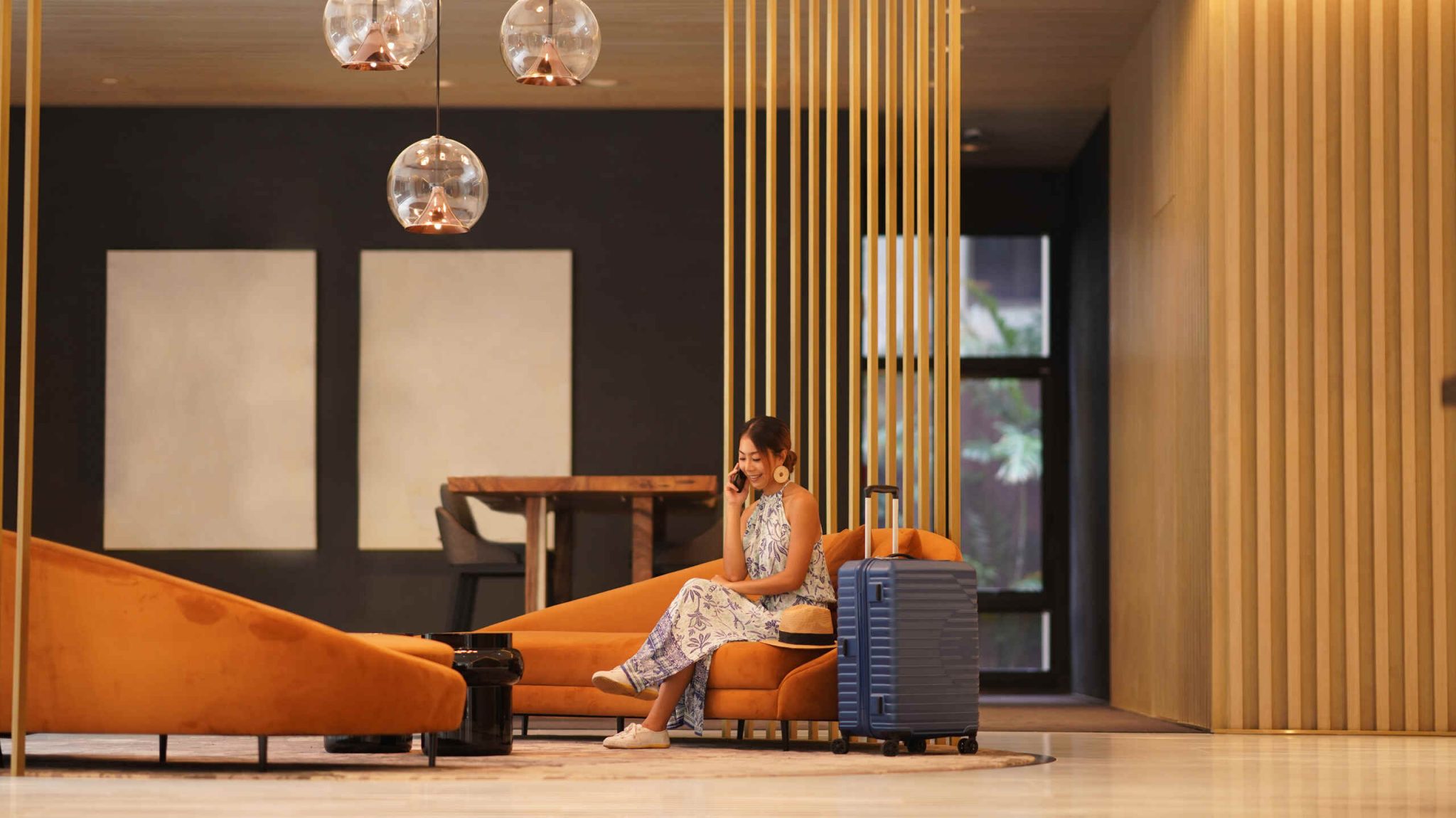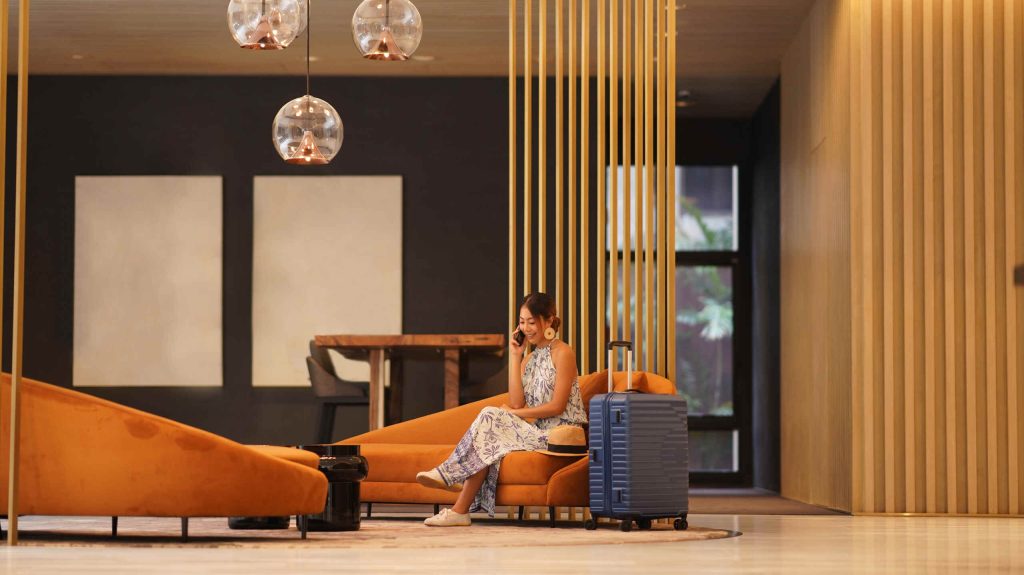 wera Rodsawang/Moment via Getty Images
Front of house managers are the public face of a business. They ensure that customers receive exceptional guest service and have an enjoyable experience. This role requires multitasking, problem-solving skills, and excellent customer service abilities.
Ultimately, front of house managers are in charge of creating a positive atmosphere, which will encourage customers to come back and recommend the establishment to others.
What are the duties of a front of house manager?
A front of house manager job description includes duties such as:
Ensuring excellent service to customer guests.

Assisting with recruitment and ensuring that employees receive appropriate training

Monitoring cash handling procedures

Handling complaints in a professional manner to resolve any issues quickly and efficiently

Overseeing the daily operations of the front desk, including scheduling, staffing levels and performance

Ensuring all areas are clean and well-maintained, and that safety standards are met at all times

Ensuring that front of house procedures are followed consistently

Monitoring stock levels and ordering supplies accordingly
What is the difference between a front of house manager and a back of house manager?
The main difference between a front of house manager and a back of house manager is the area they oversee.
A front of house manager typically works in areas that are visible to customers, such as the reception desk or a restaurant, while a back of house manager works behind the scenes in areas such as managing kitchen staff and storage.
Essential skills and qualifications required to become a front of house manager
SDI Productions/E+ via Getty Images
If you're interested in becoming a front of house manager, it's important to have the right skills and qualifications for the role.
What skills do you need to be a front of house manager?
Communication and interpersonal skills:

You need to be able to communicate effectively with staff and customers alike. This includes having excellent verbal, non-verbal and written communication skills, as well as being able to listen attentively.

Leadership and management skills:

You need strong leadership skills to motivate teams to achieve desired results. To do this, you'll need exceptional problem-solving and decision-making skills.

Organizational skills:

From managing stock levels to scheduling staff, there are many plates to juggle. To do this efficiently, you must be able to plan, prioritize and delegate.

Problem-solving and decision-making skills:

No matter how well you plan, unexpected problems may arise. You must have the ability to think quickly and make decisions in order to resolve any issues efficiently.

Knowledge of the hospitality industry:

Understanding the hospitality industry and its policies, regulations, and standards is paramount. This includes having an awareness of health and safety regulations as well as customer service best practices.

Strong interpersonal skills:

This is essential for providing excellent customer service and creating an inviting atmosphere. It's also important to be able to build positive relationships with staff, suppliers, and other relevant stakeholders to ensure smooth operations.

Effectively handle customer issues:

Whether it's a difficult customer, an issue with a product, or something else, it's important to handle customer issues professionally and calmly. This can help to prevent further issues from arising and maintain the reputation of the organization.

Proactive problem solving:

Front of house managers should be able to anticipate potential issues before they arise, and take steps to prevent them.

Adaptable to changing work environments:

No two days are the same when working in a front of house team, so you must be able to adapt quickly and effectively to changing work environments. This includes being flexible with hours, able to work long shifts, and able to handle high-pressure situations.

Self-motivation:

You should have the drive and enthusiasm to provide excellent customer service, whilst ensuring that all tasks are completed efficiently.

Positive attitude:

There will be times when things don't go according to plan, but it's important to stay upbeat and deal with any issues in a pleasant way. Not only does this help ensure that staff morale remains high, but it can also help to maintain a positive environment for customers.
What education do I need to become a front of house manager?
Many employers favor people with hospitality degrees, as it was found that 55.3% of front of house managers now have a Bachelor's degree.
Typically, employers will look for candidates who have extensive knowledge of the beverage and food industry, and who have appropriate skills.
With the right experience and qualifications, you can pursue hospitality careers as a restaurant manager or in events, operations, or hotel management.
The Bureau of Labor Statistics reported a much faster than average growth rate of 11% between 2018 and 2028 for front of house managers, revealing rapid and rewarding job opportunities in comparison to other industries.
Are you looking to become a front of house manager?
If you're ready to make a commitment to excellence in customer service, then a bachelor's program in hospitality management could be perfect for you! This program will help you learn all the fundamentals of hospitality management, and give you valuable experience with two international hospitality internships.
Bachelor of hospitality management
To stand out from the crowd, you may also choose to undertake a postgraduate program. Not only can it equip you with the technical skills and knowledge to be a front of house manager, but it can also provide networking opportunities and open up opportunities for higher front of house manager salaries. While entry-level positions start at around £24,000 per annum, the most educated and experienced front of house managers can make up to £36,000 per year, so it's worth investing in your education.
Take your career in hospitality to the next level today!
A Master's program can equip you with the skills and knowledge to become a leader in the hospitality industry. Learn from experts in the field and gain experience in a range of hospitality settings to level up your career.
Masters in hospitality management
Conclusion
Front of house managers are key elements in the hospitality industry, providing excellent customer service and efficient operations. To become a successful front of house manager, you'll need to develop the necessary skills and knowledge. A bachelor's degree is fundamental for this role, in addition to relevant experience. By honing your knowledge and skills, you can become a highly sought-after front of house manager.
If you're wondering what other opportunities there are in the hospitality industry, make sure to read our "what can you do with a hospitality degree" blog post next.
Photo credits
Main image: RichLegg/E+ via Getty Images