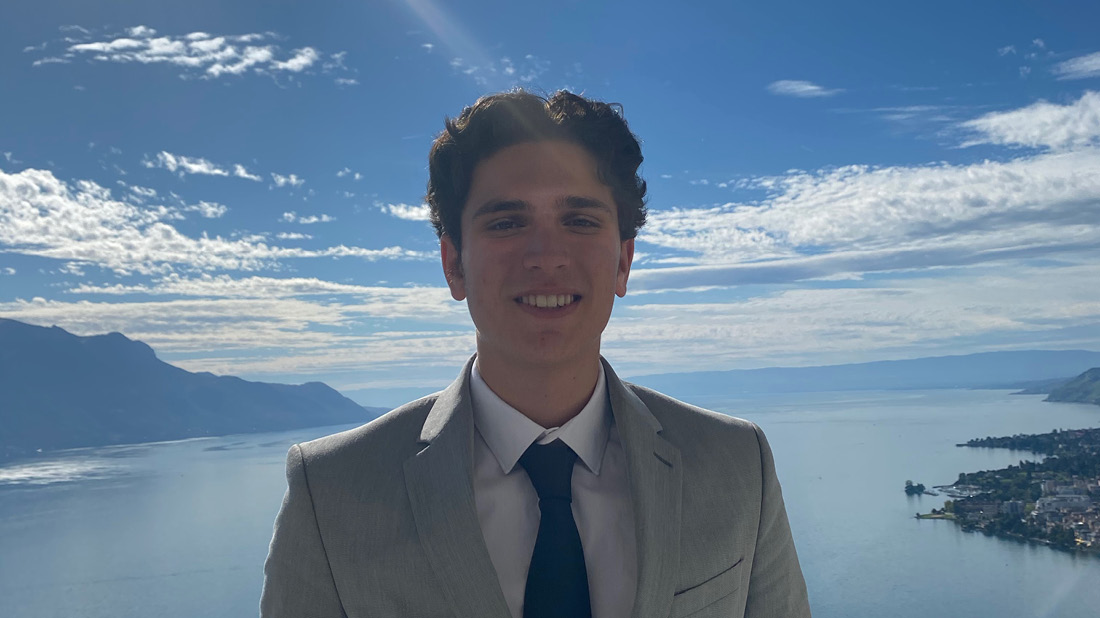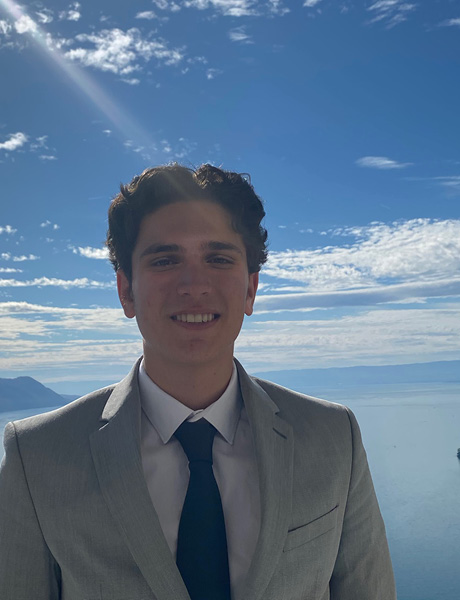 Here we present an in-depth interview with Lucas Vernay, the newly-elected President of our Student Government Association.
Our Student Government Association (SGA) has a new President for this semester, in the shape of Lucas Vernay. Aged 21 and hailing from Lyon in France, Lucas personifies the multicultural Glion environment, with his French, American and Iranian nationalities!
As Lucas began his term as SGA President, alongside his 7th semester of Bachelor studies (with his chosen specialization in International Hotel Development and Finance), we caught up with him to find out more…
The Insider (TI): What are your interests and passions?
Lucas Vernay (LV): I am very passionate about traveling and discovering new cultures. In Glion I've met students from around the world, and I really like to create memories with them as we learn from each other. I also really love different types of food, so I always enjoy discovering new cuisines. Plus, I love to play football and I support the team in Lyon, where I come from.
In terms of a career path, I am interested in the luxury watch industry. I hope I can find an internship in this field later.
TI: What was your inspiration to apply for the SGA? How did your friends support you during the presidential campaign?
LV: I started my Bachelor's before the whole pandemic situation and I really feel like I did not have the chance to be involved in the student life in the same way as it was before Covid. As I came towards my last year in Glion, I told myself why not become part of the SGA? In this way, I could finish my studies at Glion having had a better and fuller experience. I also want to make an influence here.
There were a lot of people who helped me. For example, Tina Nakashidze, the former SGA President, showed me what it is to be a president when I was looking to apply for this current intake. She shared her tasks and gave me plenty more information, so I could generate a better presidential pitch. I even asked some of my friends to join me; so – as I said earlier – we could create memories together. Those who were not able to join with me were also very supportive during the campaign – for example, helping me to promote myself and brainstorming ideas together.
TI: What are the qualities that make you strong and capable to be in this position?
LV: I think the main quality is that I am not afraid to give my opinion and to show disagreement. I love to express myself and I am also a persuasive person to solve a problem. And when I think something is not fair, I stand up for myself and others to speak about it. I think it is very important to express and stand by one's opinions; and I am capable of that.
TI: How would you describe your experience during the election campaign week?
LV: Campaign week was intensive! At the beginning of the week I had a problem with my Instagram account, and I lost it, so it was complicated to continue. I had to recreate an account and then repost everything that was lost. I was trying to gain back all my followers and recapture the contents. These things matter a lot during a campaign such as this.
Despite all the difficulties, I gained a lot of experience through it, such as doing a presidential debate. It was totally new to me, so it was a bit tricky, but I really enjoyed it and the debate went well.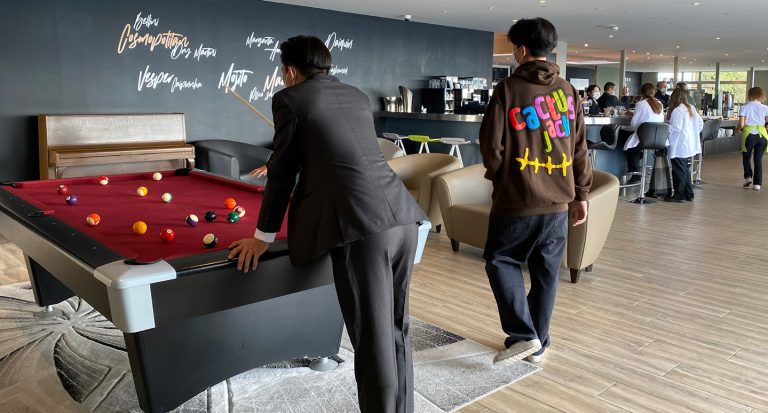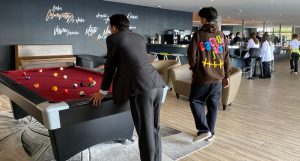 TI: How do you stay motivated?
LV: When I am feeling demotivated, I will just take a small break. I go to enjoy a good time with my friends, so that when I return to my tasks, I am in a better mood. It's just that I really do not want to have too much pressure in the end. At the same time, I am a positive person. I am always positive to do things and even pressure to me is a good stress – a good opportunity to learn and to take advantage of.
TI: How does your daily routine change from being 'just' a Glion student to becoming a student and SGA President?
LV: I think it will change quite a lot. For one thing, I will not have time to take a quick rest after classes! Instead I'll have a lot of meetings and emails to handle, plus I'm required to attend special events. I just need to be even more organized than I was before. I have to find the perfect balance between my class projects and my SGA routine.
Anyway, I am looking forward to this busy life, as it keeps me busy; and as long as I will still have time to enjoy moments with my friends, and still be able to have a diversified student life, I'll be happy.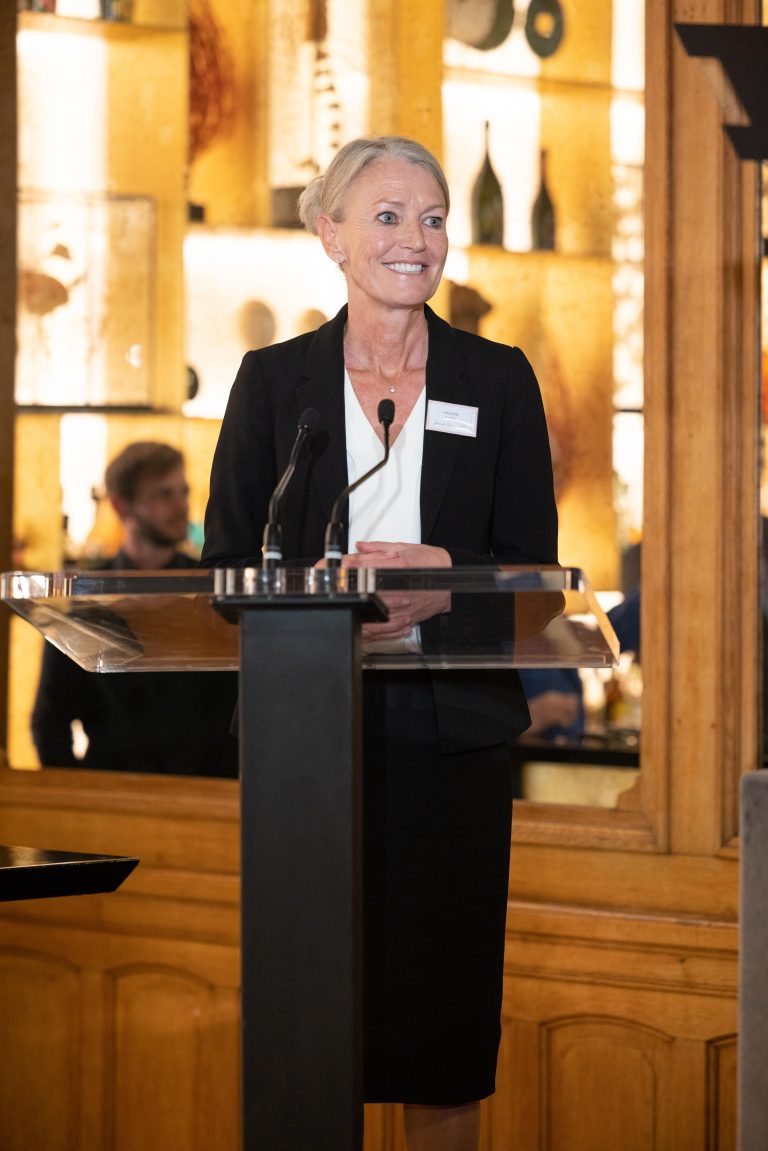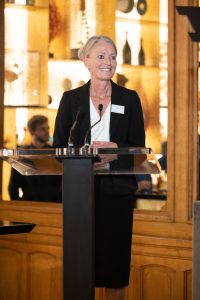 TI: What are the newest projects that you are currently working on?
LV: The one project that I am going to start immediately is the Glion 60th Anniversary. It is the major focus across both semesters and there's lots happening here that I need to work on. For example, in this semester we will have the kickoff event for students and staff. And because the kickoff is going to be really soon (24th March), it's the first event that the SGA needs to organize.
Apart from the 60th Anniversary, I also have to organize the graduation trip. We need this to be ready as soon as possible, in terms of organization and setting all the details of the trip, like the number of students, itinerary, etc. As soon as my team are back on campus, we will be focusing on these main priorities, and I will share all the campaign ideas with the students.
TI: What are your biggest goals as SGA President?
LV: As I said, I really want to bring more student life to Glion; this would be my biggest goal as SGA President. Everything that I will be working on across the semesters will be supporting this objective. Also, as the pandemic situation is getting better it is my responsibility to bring the best Glion Spirit out of it. I will try to include a lot more activities, collaborating with committees, being able to organize big events, and just looking to bring back the student life like it was before Covid.
TI: Finally, would you like to say something to Glion students?
LV: Yes, I want to say that no matter which program, which semester you are in, you have to enjoy every moment in Glion. Thank you everyone for all the support across my journey to being elected as the SGA President. Students should all stay positive, stay curious and active to attend as many student life occasions as you can; because graduation is coming really fast for everyone.
Even if you are not joining any student committees, as part of the Glion family you are always welcome to participate. Whenever you have any problems, or need anything, you can always come and speak to me and my team. Do not hesitate to contact me; I am someone who is sociable, ready, and open minded. Really, if you need anything, I'm here!
Be wise, specialize
International Hotel Development and Finance is among the final semester specializations offered by our Bachelor's in International Hospitality Business. Click the link to discover more.