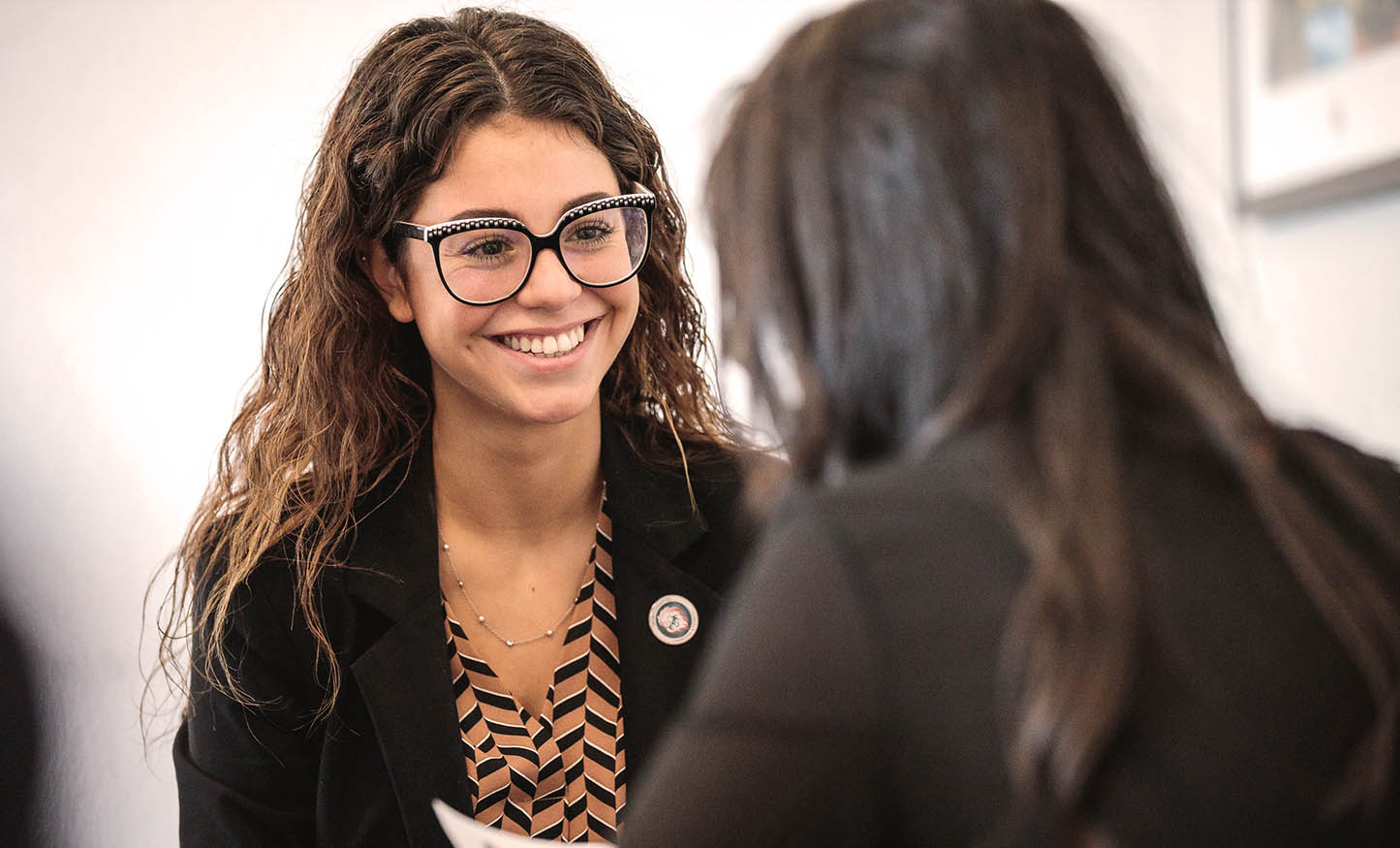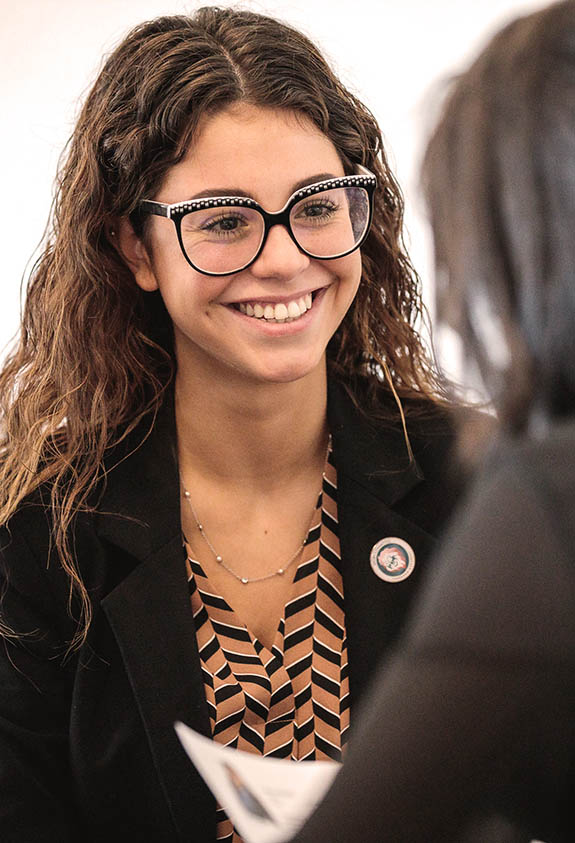 An invaluable mix of career opportunities, advice for life and insight from industry leaders – it was all on offer at the Glion London Career & Recruitment day.
In total, 33 employers from across hospitality and beyond attended on Thursday 18th of October, arriving at 8am for tea and coffee with Glion Ambassadors, before the first Panel Discussion – 'Where will luxury go next?'. Representatives from Edition Hotels, Jumeirah and AccorHotels gave their views to a captivated audience of students, revealing what luxury meant to each of them.
Bringing the real world on-campus
The panel discussions represent a unique and important part of studying at Glion, which is the unrivalled access to real-world employers, leaders, and challenges in hospitality. One such challenge, is how brands can keep on delivering the unique experiences that customers crave. For the panel, the answer lies in big data.
Ann Whelan,VP of HR at Jumeirah, agreed: "Data is massive for us, all our hotels are connected and all guests are in the same system. It's important to recognise a guest who is in Hong Kong today and Sao Paulo tomorrow".
How to ace an interview: advice from employers
Throughout the morning, networking and interviews took place, as both students and employers aimed to impress each other. The second panel discussion of the morning – 'The battle for talent and the expectations of graduates' – gave students some insight on exactly how they can set themselves apart.
While Jamie Blackmore, Director of Revenue at the Langham, commented: "You need to try to understand the industry as much as you can before going into the role. Speak to the people who work in the industry, contact them via LinkedIn".
Building relationships in hospitality and beyond
For most of the students, the London Career & Recruitment Day ended after the second panel discussion. For Glion Ambassadors and employers, lunch was served. Ambassador Orianne Begon explains more: "For Ambassadors, we had the opportunity to meet the employers before all students arrived and also to share the lunch with them. It was a nice time to get to know them better".
For Glion graduates, the ability to create, manage and deliver luxury service and hospitality opens the door to a multitude of industries and career opportunities. This was evident in the varied employers that attended on the day. "It was a great mix between hotels and other companies more focused on online networking or catering and spa. I think it was well organized and a good opportunity for students to network, talk to companies and find an internship", Orianne said.
Every day at Glion is boosting your career, but one in particular can have a huge impact. Be sure to attend the next Career & Recruitment Day at your campus:
Glion Bulle Campus – Wednesday 13th of March 2019
Glion London Campus – Tuesday 9th of April 2019
Find out more about Recruiting Glion Students.