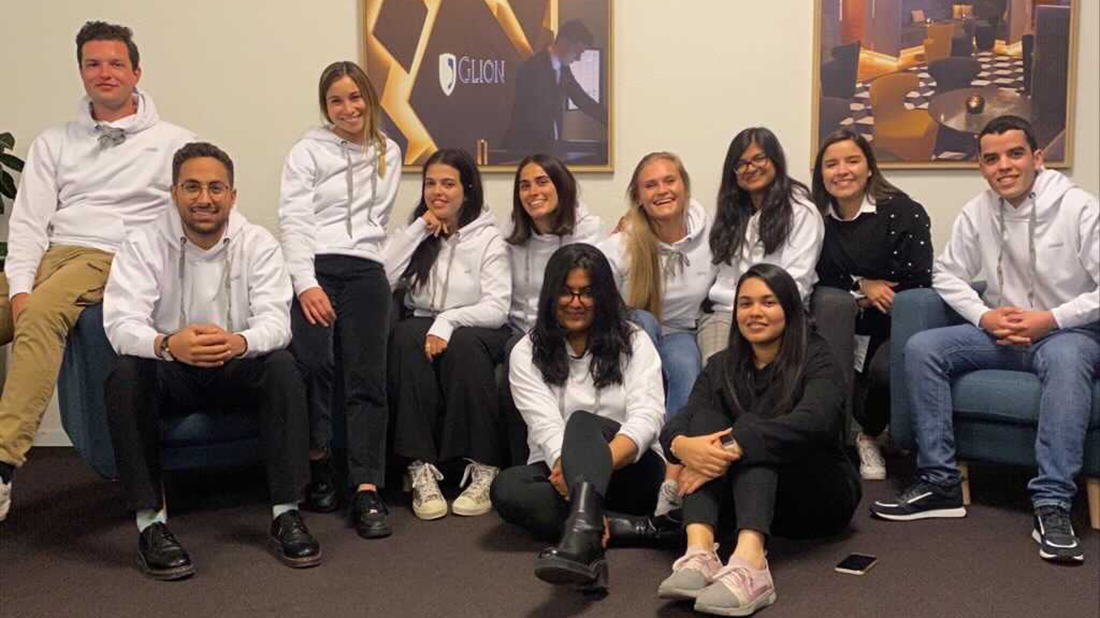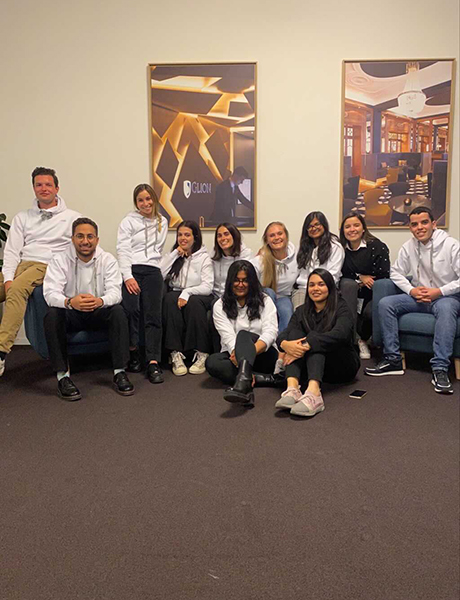 Studying at Glion is an immersive life experience. Living on campus provides endless opportunities for personal and professional growth alongside academic studies, and being part of, or leading, a student committee is one of the most popular. In this mini series we'll head inside the committees, meet members and explore what they bring to the Glion community. First up, the Master's Committee.
The diverse range of Glion committees available on campus exist to bring people together with a shared interest, whether it be sports, wine, the environment, or in the case of the Master's Committee, an entire student cohort, as Vice-President Marina Buraschi explains. "We have different Master's programs at Glion and we aim to bring all the students together under one roof outside of class times. Our job is to help them make the most of their limited time at Glion by promoting involvement in activities, providing leadership opportunities, and ensuring they truly experience and exemplify the Glion Spirit."
While the focus of the committee is to create a community of Master's students, Bachelor's students are welcome. This approach echoes the nature of life at Glion, which sees both undergraduate and postgraduate students mixing and sharing experiences. "All the other committees are primarily Bachelor's students, so we give priority to our Master's programme peers. However, we will always consider a Bachelor's student who can help us market our committee and events. "
Leadership alongside learning
As Vice-President of the Master's Committee, Marina holds a position of considerable responsibility, which she must manage alongside her rigorous academic schedule. This combination of studies and extracurricular work enables her to flex her professional muscles as well as develop new skills.
"Our Master's students are split between Glion and Bulle campuses. I am currently on Glion campus, where I organize and coordinate events, oversee the operations and inspire our teammates, in addition to assigning tasks."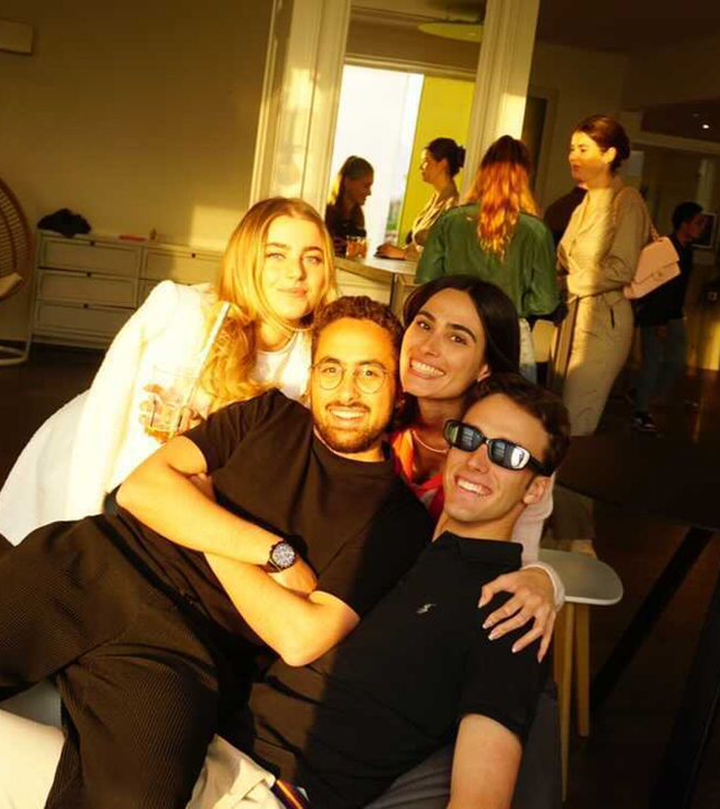 "It was a great chance to mix with the whole Glion community and faculty members…"
Event management is a big part of Marina's duties, providing her with the opportunity to develop expertise that complements the knowledge she's acquiring on the Masters in Luxury Management and Guest Experience "Recently, we organized a welcome back event at the beginning of the semester. Food and drinks were offered to people, as well as music and entertainment. It was a great chance to mix with the whole Glion community and faculty members at the start of our semesters.
"We also delivered a kick-off event and there's the Internal team building activities, where our team went on events such as cocktail creation and creating our own hotel concepts. It is a way for our team to get to know each other, bond and motivate each other for future activities. All our events, except team building which is just for members, welcome other students and faculty members to attend and have fun with us!"
Career confidence from day one
For Marina, the Master's Committee represents an opportunity to both support her fellow students and develop her own personal and professional skills. When heading into her first role after graduation, the leadership experience combined with her Glion Master's will no doubt open doors to a highly rewarding career.
Coming up next in the series, we interview Matvei Seriakov, President of Glion Student TV, who's committee is responsible for "showing the Glion life through camera". Stay tuned!