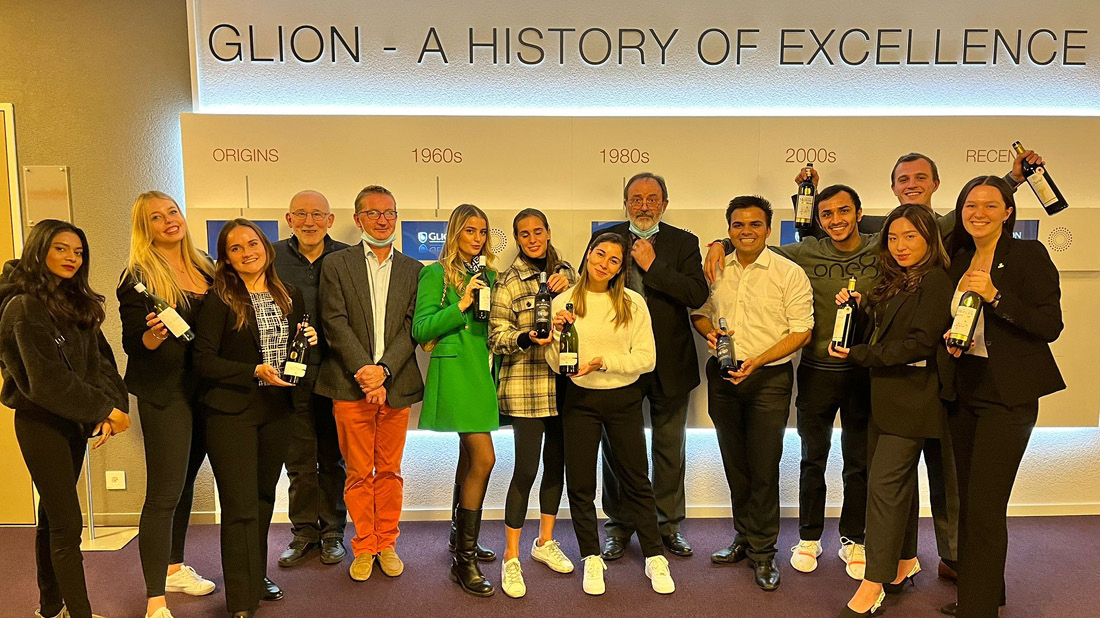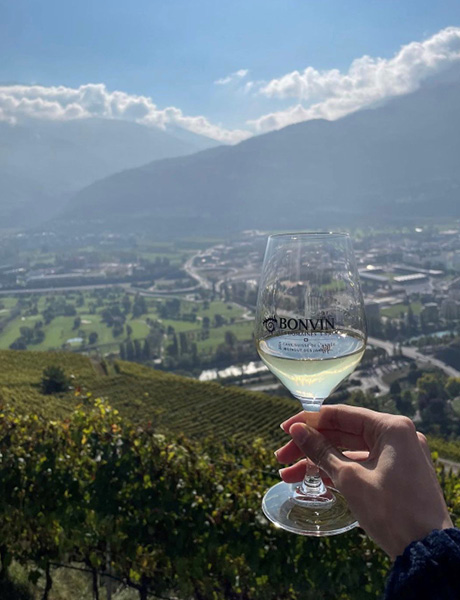 Cheers! Student Ambassador Lucile Athia takes a closer look at one of our most popular student-led clubs and committees, the Glion Wine Committee…
One of the most exciting things about studying at Glion is definitely participating in the student life. Glion offers an exciting and diverse selection of events each week, organized by the different committees.
In this article I'm going to focus on the Wine Committee. Whether you are a beginner and want to start learning about wines, or you are an experienced sommelier already, the Wine Committee has a spot for you. The goal of the committee is to develop knowledge on the topic while having a great time with other students by sharing a glass of wine together, attending a wine tasting with professionals, or even visiting a local winery.
"As a committee, we are a group of 13 students with 9 different nationalities. It is an incredible opportunity to be able to exchange with others and learn from them," says Saurabh Vartak, who is President of the Wine Committee this semester. And indeed, another great asset of this committee is that it is open to everyone and there is richness in each culture when it comes to the topic of wine.
The team is organizing workshops based on seasonality but is also making sure that they are offering a wide variety of regional options. They started the semester with some 'Old World' wine tastings such as Italian, Spanish, Austrian and Georgian assortments; and will end the semester with some 'New World' event selections around the Australian and Californian regions.
"Variety and diversity is important to us. We want to offer and promote variation as much as we can to enlarge everyone's expertise," adds Saurabh.
Participants not only learn about wine itself; they also have the opportunity to master the art of food pairing. Additionally, they are provided with the possibility to complete an internationally recognized Wine Course Certificate throughout the semester in cooperation with an external educational provider.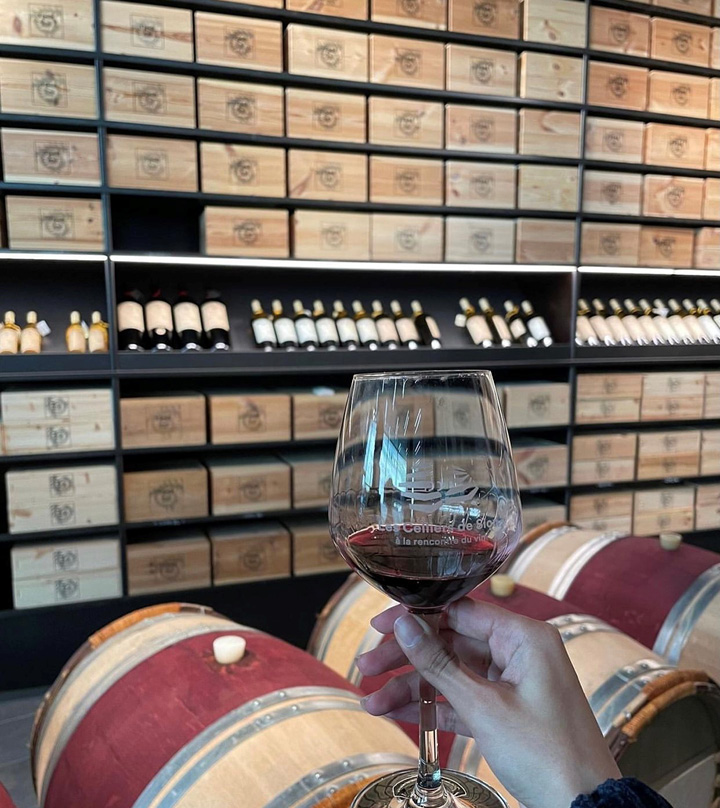 "Some of our suppliers have been working with us for more than five years, and that mutual trust allows us to present excellent activities."
Keeping it local
Maintaining a strong relationship with local suppliers is crucial and is definitely a huge responsibility. The committee aims to give participants quality learning experiences and in order to do so, they are partnering up with some local associations and suppliers.
Thanks to their growing contact list, they were able to invite wine professionals at school and propose a vineyard visit in the Sion Valley. "Some of our suppliers have been working with us for more than five years, and that mutual trust allows us to present excellent activities," notes Saurabh.
In the run-up to the Christmas holidays, the team prepared a special experience where, every day, students were able to taste a different kind of mulled wine at the cafeteria. It was a great example of how the committee is always trying to find new and innovative events to communicate their passion and reach as many people as possible.
If you are a Glion student with a passion for wine, or even if you are just curious, please feel free to participate in the upcoming events, or why not apply for a Wine Committee board position next semester!
If you are not a Glion student, you can still build your appreciation of wine by checking out The Insider's wine column, written by world champion sommelier and Glion Visiting Lecturer, Paolo Basso.
Launch your career in international hospitality
Our Bachelor's in International Hospitality Business is your first-class ticket to a global career.