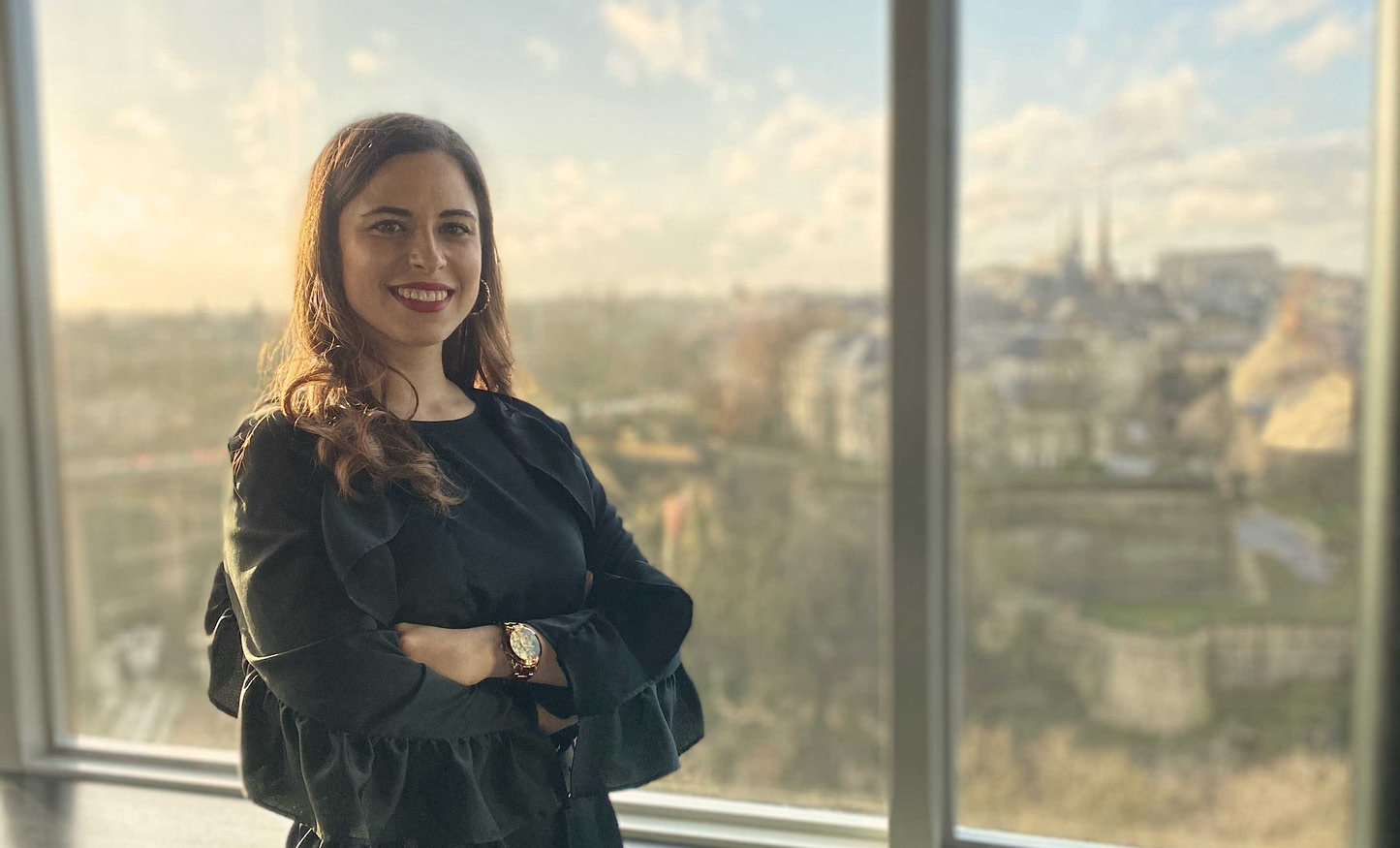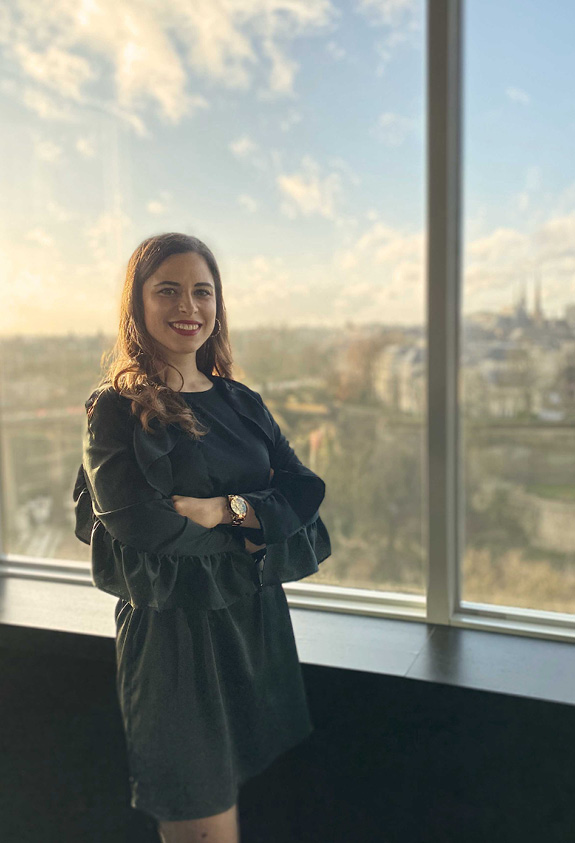 Name: Rebeca Soto Esteban
Program: BBA in Management with International Event Management
Position: Guest Relations in F&B
Company: Sofitel
When started: September 2019
Class of 2019 alumna, Rebeca Soto, graduated with a goal to work in the events industry. Heeding the advice of hospitality leaders and entrepreneurs, she understood the value of taking a role to learn and develop, not just to get a title. So her career path began, not in events, but in a position that allows her to learn and grow towards her dream job, as she explains.
"The role name is Guest Relations in F&B, but to understand it better I'm the hostess of the restaurant at Sofitel Luxembourg le Grand Ducal during the night shift", she says. "Apart from table planning and taking care of bookings, I ensure the delivery of any guest demand and take care of any complaints."
"Once I graduated, I wanted to work in events either in a hotel or in an events company. But when this opportunity came up, I thought about all of the positives of it. Even though this job wasn't what I had in mind, I think to start with it is a good position and it has responsibilities that allow me to continue growing in the industry."
Ready to add value instantly
With a wealth of real-world experience gained during her Glion studies, and the support of the Career and Internship Team, Rebeca felt prepared for the world of work.
"From the beginning of my program we were learning and working in different departments, while at the same time understanding how they are linked. I also discovered and improved abilities and skills such as communication, teamwork, organization and prioritization of tasks. This is linked with delegation, which is important when you're in charge of a project or a team of colleagues."
"From my point of view, the campus Career Days and Network Days allow you to get to know companies and people from the world. You also get to learn more about other sectors and industries that you may not have thought about. In the last semester we had a course called Career Planning, which taught us how to best present ourselves to an employer. It also helped us create our CV and covered the questions/answers we could experience during interviews."
The three most important lessons learned
Whether you're in or out of the classroom at Glion, there's always insights, wisdom and lessons to be learned from student life and the unique academic experiences. Rebeca shared her top three.
"The internships. They give you an opportunity to prove yourself. For example, employers were impressed by my F&B internship in Dubai, as securing a role in this department in this city can be difficult for a woman."
"Being part of a school with 90+ nationalities. This create a spirit we call the Glion Spirit, where everyone feels integrated and welcome to share their culture with others."
"My presentation and speaking abilities. These improved immeasurably through project and class work, building my confidence in interviews and day-to-day life."
Advice for finding your first hospitality job
Rebeca shared her advice for any final semester students searching for their first role, or indeed any alumni seeking a new position due to the impact of covid-19.
"First of all, show the best of you by being honest, since that is what employers are really looking for, as well as all the knowledge and internship experience you have to offer."
"Be persistent. Even though we think that we will be hired straight away because we studied in one of the best universities, you can receive a lot of negative answers, but never give up."
"Be realistic. You have to be clear on what kind of job and position you are happy to start with. It's better to be hired in a 'low position' now that you are young and can be quickly promoted due to our advanced abilities."
"Again, don't give up! Because of the covid-19 a lot of companies are not hiring, as they need to work with less people to regain the profits they lost. But as I said before, don't give up, soon everything will get back to normal and they'll start to look for new workers."
Why not check out some of our other 'My First Job' stories – you'll find the links below: