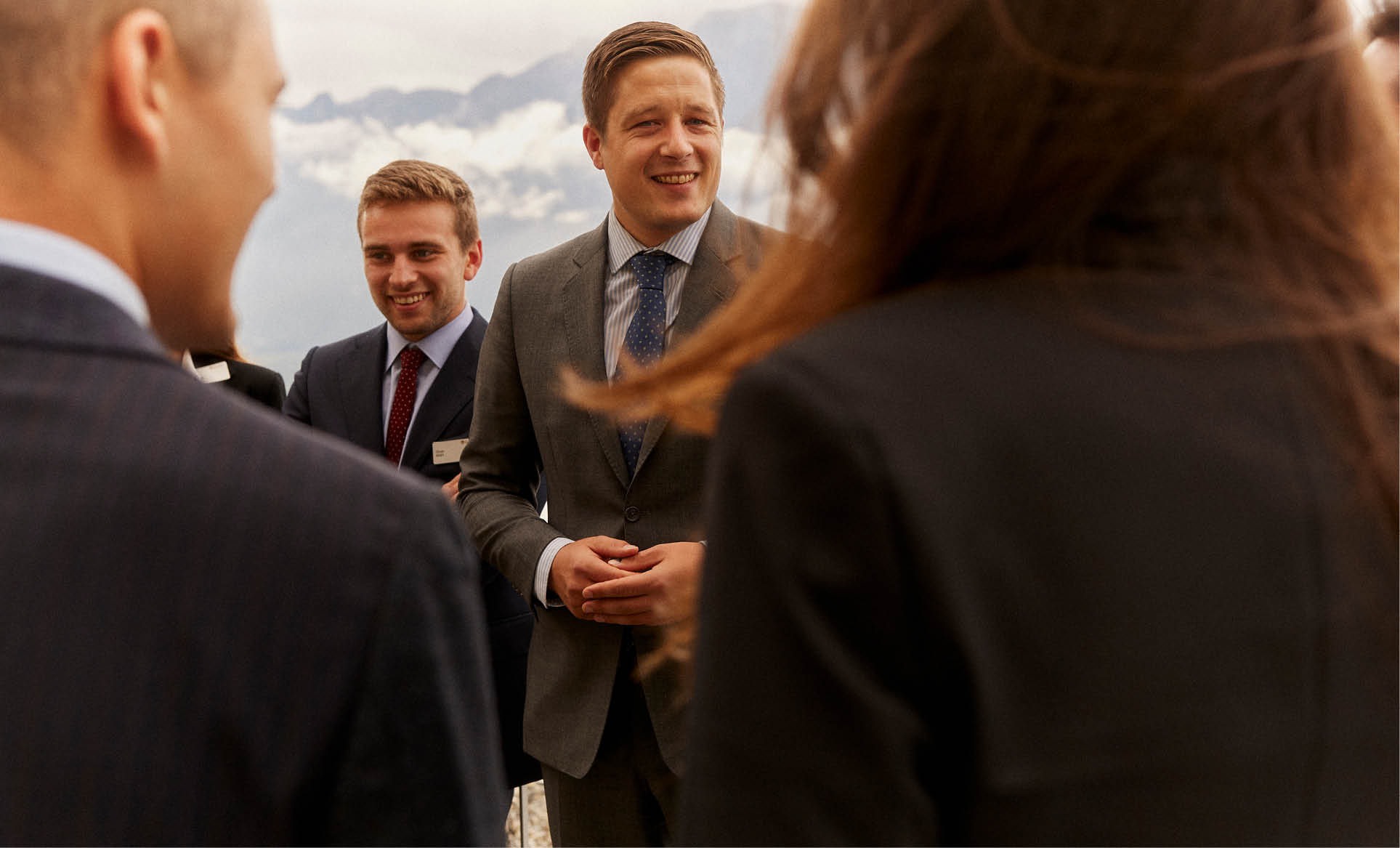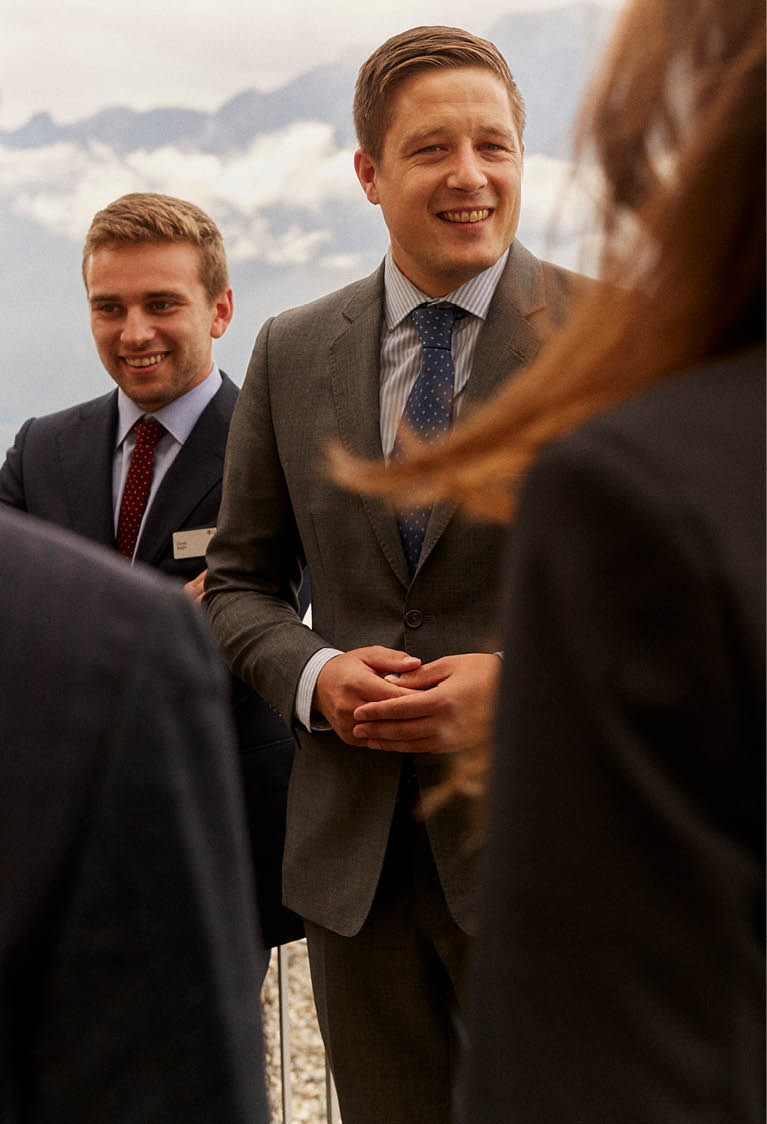 When our Bachelor's and Master's students begin to arrive on campus for the October intake, it will be one of the happiest days in Glion's history – a sign that life is returning to (a new) normal. Naturally, you've been asking lots of questions about the resumption of campus studies. Here are 13 of the most asked, with 13 answers.
Q1: What is the current COVID situation in Switzerland?
Thanks to a package of restrictions introduced by the government, and the benefits from having one of the world's best healthcare systems, Switzerland has, as Federation President Simonetta Sommaruga put it, "managed to get the virus under control". Even with a gradual easing of restrictions, new COVID-19 cases have been running at fewer than 25 per day since late May, with several days in early June seeing fewer than 10 cases countrywide. That's out of a population of more than 8.5 million.
In fact, Switzerland is now ranked the number one safest country in the world for COVID-19. The research was carried out by data-driven investment company Deep Knowledge Group (DKG) and published across many global media, including Forbes. No mere snapshot, the analysis made use of some 11,400 data points, across a wide range of parameters.
For more information, check out this link.
Q2: Is Switzerland imposing a quarantine or any travel restrictions?
Except for the high-risk countries, Switzerland is not imposing a quarantine on international arrivals; therefore you can come straight to your campus. We will provide all assistance you may need, including airport pick-ups (from Geneva airport only). In order for us to plan your arrival on campus, including airport pick-up, we'd ask you to register your arrival time and date here, with flight and other travel details.
If you are not sure if your country is high-risk, check the current list here.
Q3: Are there any changes to the visa process?
There is no change to the visa information that is normally collected, but Swiss embassies have now adopted an electronic system (ORBIS) that should make the procedure faster and more efficient. Some embassies are still using the old system, though, so take enough time in advance to make sure you have everything ready.
One of our main reasons for pushing back the check-in and start dates for the Fall 2020 semester is to give you five weeks extra to secure your visa in advance of your program starting. We have also added a new specialist to our Swiss admissions team – someone with vast experience in the international education sector and with a proven track record of solving tough and complex visa issues. So, if you think you might experience problems getting your visa, please get in touch with us as soon as possible! In the meantime, we are in close contact with all the relevant authorities, and we will keep you informed of the latest information in relation to visa issuance.
Q4: Can students from high COVID-risk countries still come to Switzerland?
Yes, at the moment, we are able to welcome students in for October from countries where there is a higher risk of COVID infection; but the admissions process is longer and more complicated, because we have to get approvals from both the federal government in Bern and the cantons in which our campuses are located. If your home country is on this list, you will need to send your files to the Swiss Embassy in advance. Note that the countries on this list can change at any time, so it is worth bookmarking and checking back regularly.
Q5: I may not be able to join the campus in October for my first semester due to travel restrictions in my country. What can I do?
We are offering as much flexibility on late arrivals to campus as we can. But if travel is simply not an option, we have also developed a bespoke remote learning option for our Bachelor program – Glion Connect. This delivers the complete semester 1 curriculum through a blend of learning at home and on campus. You can find out much more about Glion Connect and how it works here.
Q6: I haven't been able to take my IELTS or TOEFL test, due to the closure of the testing centers. What I can I do to prove my English level?
For this intake only, the Swiss authorities have indicated that they will accept each school's validation of the English level of its applicants. The English language level we require remains the same, as your English skills must be sufficient to study your chosen program successfully. So we've set up an alternative testing plan.
The three additional English language tests that will be accepted (for the Fall 2020 intake only) are:
IELTS Indicator (you sit the test independently and provide us with your official results)
Oxford Placement Test (this test is bookable via our International Enrolment team and is included as part of your application fee)
Language Cert (you sit the test independently and then provide us with your official results)
Q7: I am not sure whether I will graduate from high school in time to arrive for the start date. What can I do?
Most exam boards globally are making provisions to ensure that students can graduate in advance of the new (Northern Hemisphere) academic year in September/October. This includes, depending on the arrangements, online examinations or the use of predicted grades and/or performance so far. Therefore, in most cases, we anticipate that students will be able to graduate in time for the later October start date. Do please get in touch with us if you foresee an issue, though – we're here to help.
Q8: I will complete my exams, but I am not sure whether I will receive my high school results and my high school certificate in time to submit the required documentation as part of the application process. What happens?
Given these exceptional circumstances, we are making flexible provisions in order to admit students in advance of receiving final documentation. We are consulting with industry organizations (e.g. Swiss Learning), accrediting bodies (e.g. NECHE) and authorities in each campus location to ensure a successful outcome for each student.
Q9: What is being done on campus to secure the health and safety of students?
While our campuses have been closed, we've taken the opportunity to implement much more rigorous health and safety protocols, specifically designed to minimize the risks from COVID-19. They are based on four key principles:
– Reinforced sanitary protocols
– Clear guidelines for personal hygiene
– Physical distancing in all situations
– Regular communication to staff, faculty and students
There's too much detail to share here, so please visit our dedicated website page to find out more about what we're doing for your safety.
Q10: If someone gets infected with COVID-19 on campus, what are the procedures you have put in place?
Should there be a suspected case of COVID-19, we have a specific protection plan to follow. These procedures have been devised in close partnership with the public health authorities and under the direction of the experts we have on campus, such as our Head of Safety & Security, and our Senior Health Advisor. Our security teams are available at any time should a student not feel well. Furthermore, as a school we have a 'track & trace' monitoring process that will make it easier for us to trace any person a suspected case has been in contact with.
Q11: When is the revised start date of the pre-sessional Intensive Hospitality English Language (IHELP) program, which was originally due to start in July 2020?
The IHELP will now take place in August for the upcoming semester. Please take a look at the revised Academic Calendar for more precise information.
Q12: When is the revised start date of the pre-sessional Hospitality Immersion Program (HIP)?
The HIP will now take place in September for the upcoming semester. Please take a look at the revised Academic Calendar for more precise information.
Q13: How will the effects of COVID-19 on the hospitality industry impact graduating students in the coming years?
This has been a very serious shock to hospitality, as well as many other sectors. But we saw with previous major crises (including 9/11 and the 2008 financial crisis) that the hospitality industry is remarkably resilient. The reason is that people love to travel and enjoy new experiences and, even though COVID has changed some things, that desire remains as strong as ever.
Michael Heyward, Managing Director at Heyward Hospitality Solutions, has seen the industry go through numerous crises. He notes, "As for your career prospects and internships prospects, you really are in a great industry. Even in dark times like this, hospitality is an industry that we can be absolutely confident in rebounding."
Our faculty member Jonathan Humphries, a hugely experienced hospitality consultant, thinks that the recovery will begin locally, noting, "Everybody's been locked up for a period of time. Once 'freed', they will want to go and experience, to travel, to meet with friends and family – all within the borders of their country."
Nobody can predict the future with certainty, but we're confident that travel, tourism and hospitality still has a big part to play in the global economy – and our personal happiness – as we emerge from these challenging times.
Related Articles: