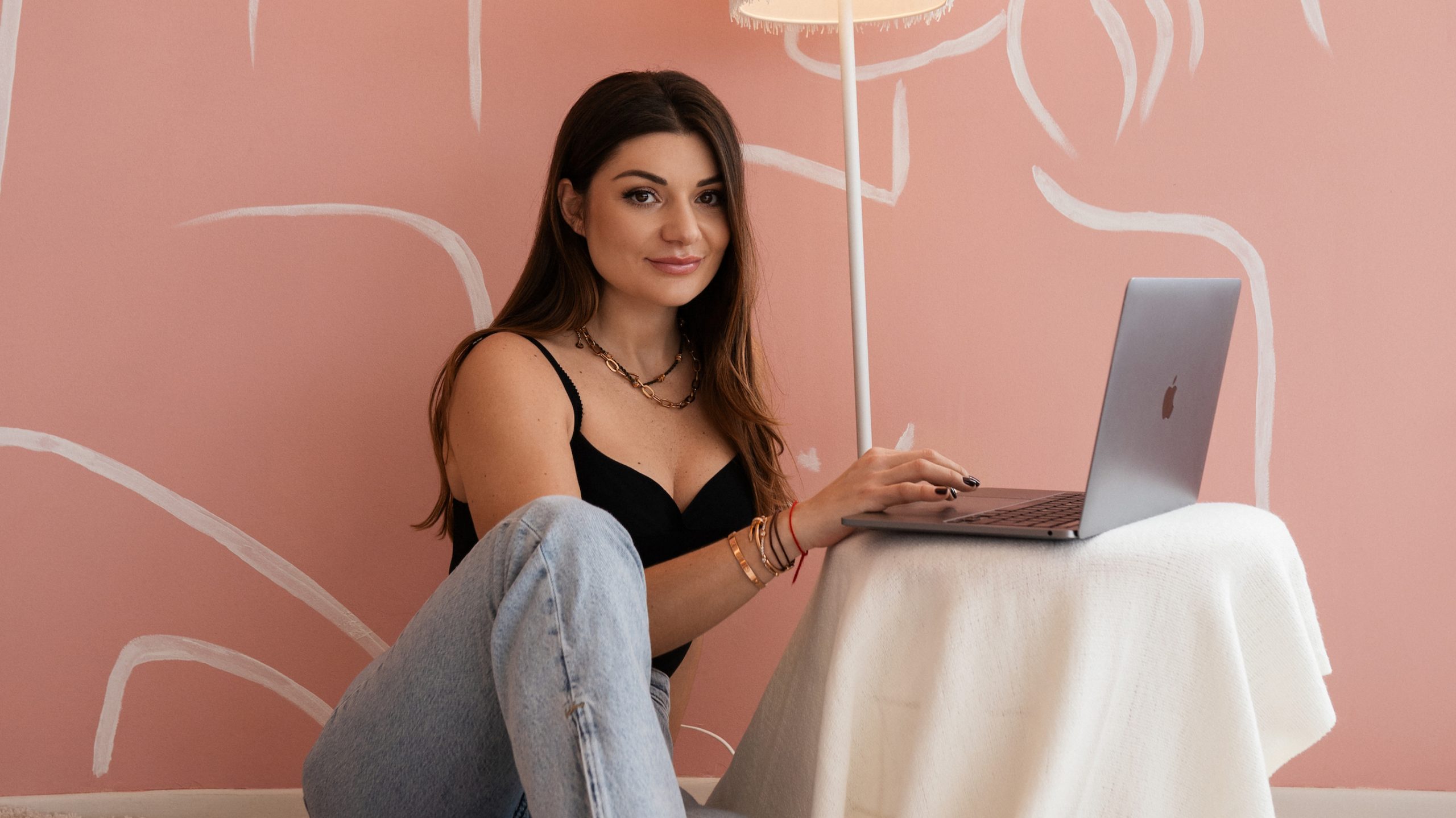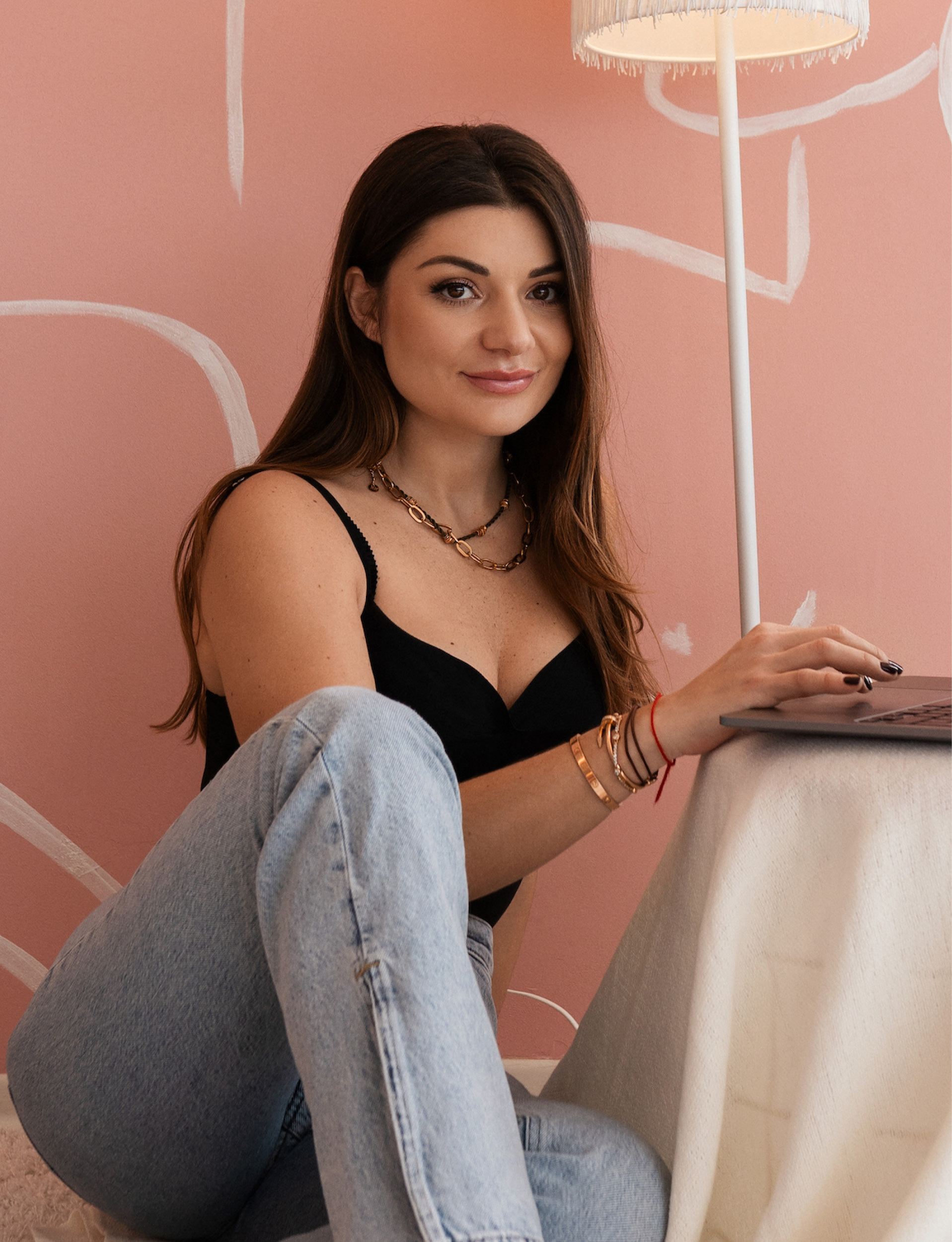 A newly-launched range of skincare products takes inspiration – and ingredients – from the magical place that is the Dead Sea. The Insider discovered more from the young entrepreneur behind the brand Dead Sea Dream: Glion alumna Louise Lisztman…
The Dead Sea is among the world's most extraordinary places. Most readers will know about it; some may even have floated in its super-salty waters, which lie 427 meters below sea level.
For Glion alumna Louise Lisztman, the Dead Sea is more than just an iconic destination: it has become the focus of all her waking thoughts, as she endeavors to build a skincare business whose products make use of minerals and water drawn sustainably from the Dead Sea.
"I'm part-French and part-Israeli, and when I was growing up my family visited the Dead Sea regularly," she explains. "I would always bring back some of the local skincare products for myself, my friends and my wider family, as these were not available in Europe at that time."
Fast-forward to the present day, and the continuing absence of sustainable and affordable skincare products made with Dead Sea minerals gave Louise her entrepreneurial inspiration. And so Dead Sea Dream was born.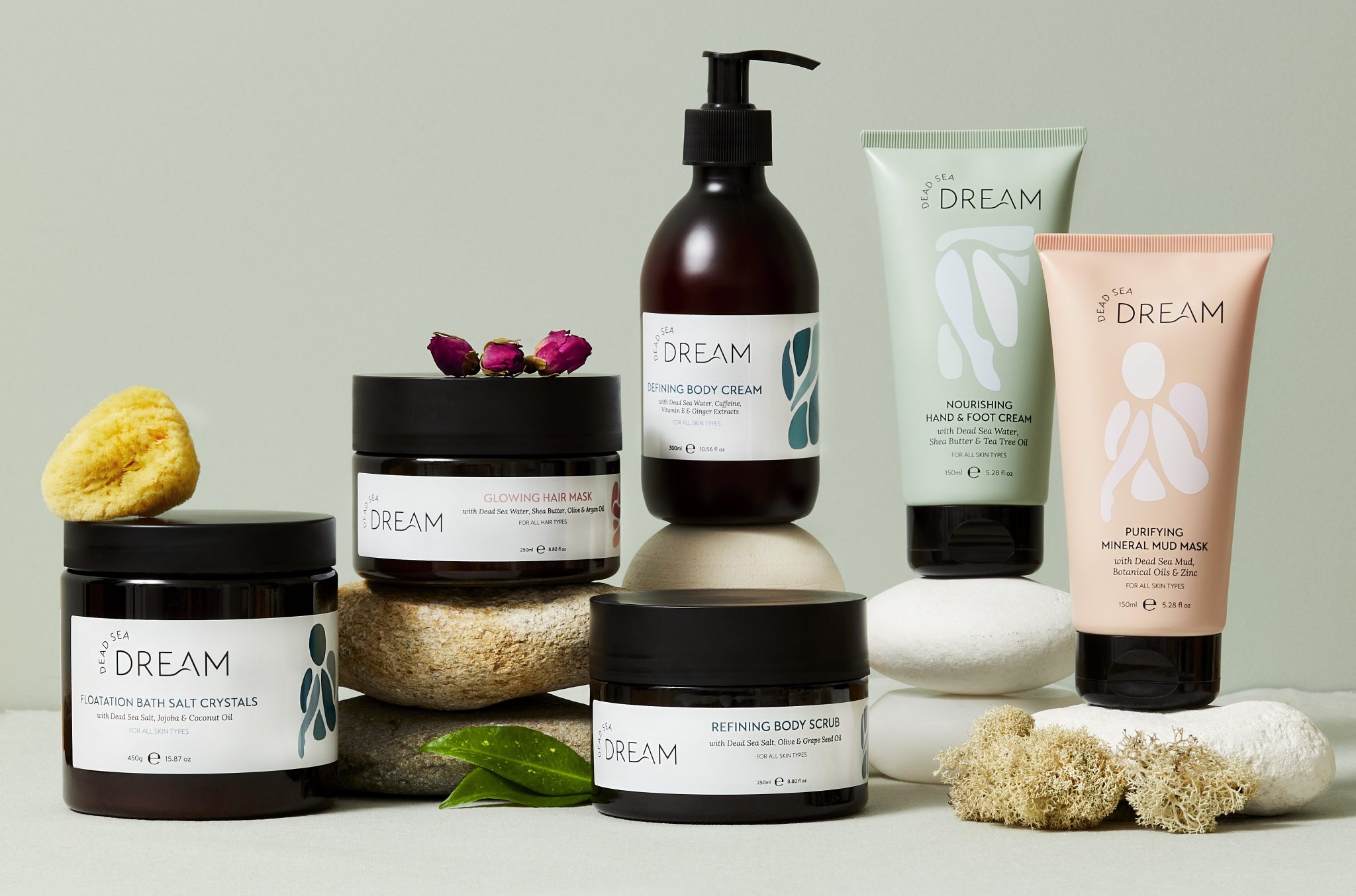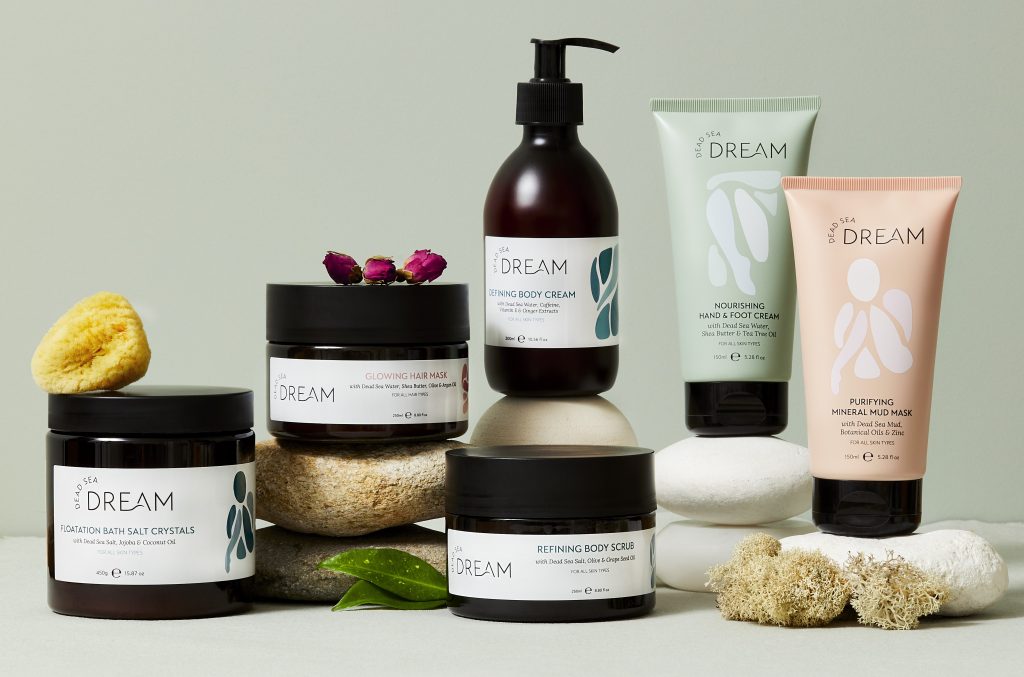 When The Insider caught up with her, Louise was busy putting the finishing touches to the brand's website, through which the official launch of Dead Sea Dream was made in mid-September. It marked a major milestone in what's been a stressful, but ultimately satisfying, journey into entrepreneurship.
"Like with any new business, I've had to be very hands-on. I spent almost three years in Israel getting ready for this, in the midst of the pandemic. First, I had to look for a formulator to create my product range. Once I found one, we worked together on crafting the formulas for each product, based on the results we wanted to achieve. At the same time, I looked for a manufacturer who was located close to the Dead Sea, because I wanted the products to be totally authentic.
"Last but not least, I wanted to make sure the packaging was also done locally, so we can minimize our carbon footprint. This whole process of finalizing the formulation through the manufacturing and packaging the products took around a year and a half – it was very intense, very challenging and very frustrating at times. But we made it!"
The result of these efforts is an opening range of six products (see image above):
Nourishing Hand & Foot Cream, with Dead Sea Water, Shea Butter & Tea Tree Oil
Purifying Mineral Mud Mask, with Dead Sea Mud, Botanical Oils and Zinc
Defining Body Cream, with Dead Sea Water, Caffeine, Vitamin E & Ginger Extracts
Glowing Hair Mask, with Dead Sea Water, Shea Butter, Olive & Argan Oil
Floatation Bath Salt Crystals, with Dead Sea Salt, Jojoba & Coconut Oil
Refining Body Scrub, with Dead Sea Salt, Olive & Grape Seed Oil
"With our initial range we aim to demonstrate all the different ways in which Dead Sea minerals can be used to pamper the body from head to toe. My purpose is to adapt ancient rituals from the Middle East region to our modern lives, making a Dead Sea spa routine available to busy individuals living in urban areas across Europe and elsewhere."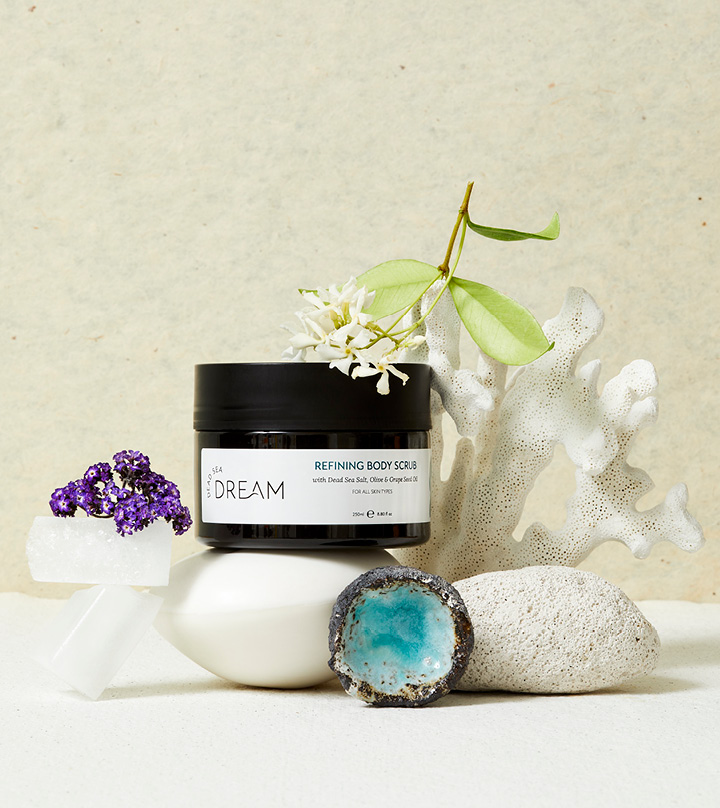 "With our initial range we aim to demonstrate all the different ways in which Dead Sea minerals can be used to pamper the body from head to toe. My purpose is to adapt ancient rituals from the Middle East region to our modern lives, making a Dead Sea spa routine available to busy individuals living in urban areas across Europe and elsewhere."
Louise Lisztman
As well as the local and sustainable production methods, Louise also aims to play a part in preserving the Dead Sea ecosystem for future generations. For this, she is partnering with the Dead Sea Revival Project, which is the only NGO dedicated solely to sharing the Dead Sea story with the world, with the aim of influencing public opinion and generating global support for efforts to prevent further water loss.
A foundation in hospitality
To hear Louise speak so passionately about skincare, it would be easy to overlook a successful career in the hospitality business which followed her graduation from Glion. She began with an F&B consultancy based in London, before moving to the Mandarin Oriental group to work in finance. After this, she was part of the opening team for the Four Seasons at Ten Trinity Square, also working within the finance area.
All of this highly commercial experience has proven useful in establishing Dead Sea Dream. But there's also a blood line to factor in, as well as the business leadership toolkit provided by a Glion education.
"Both my parents are entrepreneurs, so naturally starting my own business was always at the back of my mind," she says. "While I was at Glion classes like finance, accounting, entrepreneurship, and research methodologies all gave me the core skills to be a business owner. Not only that, but the way we could interact with people from so many backgrounds has also been really useful to me, particularly with an international business such as Dead Sea Dream."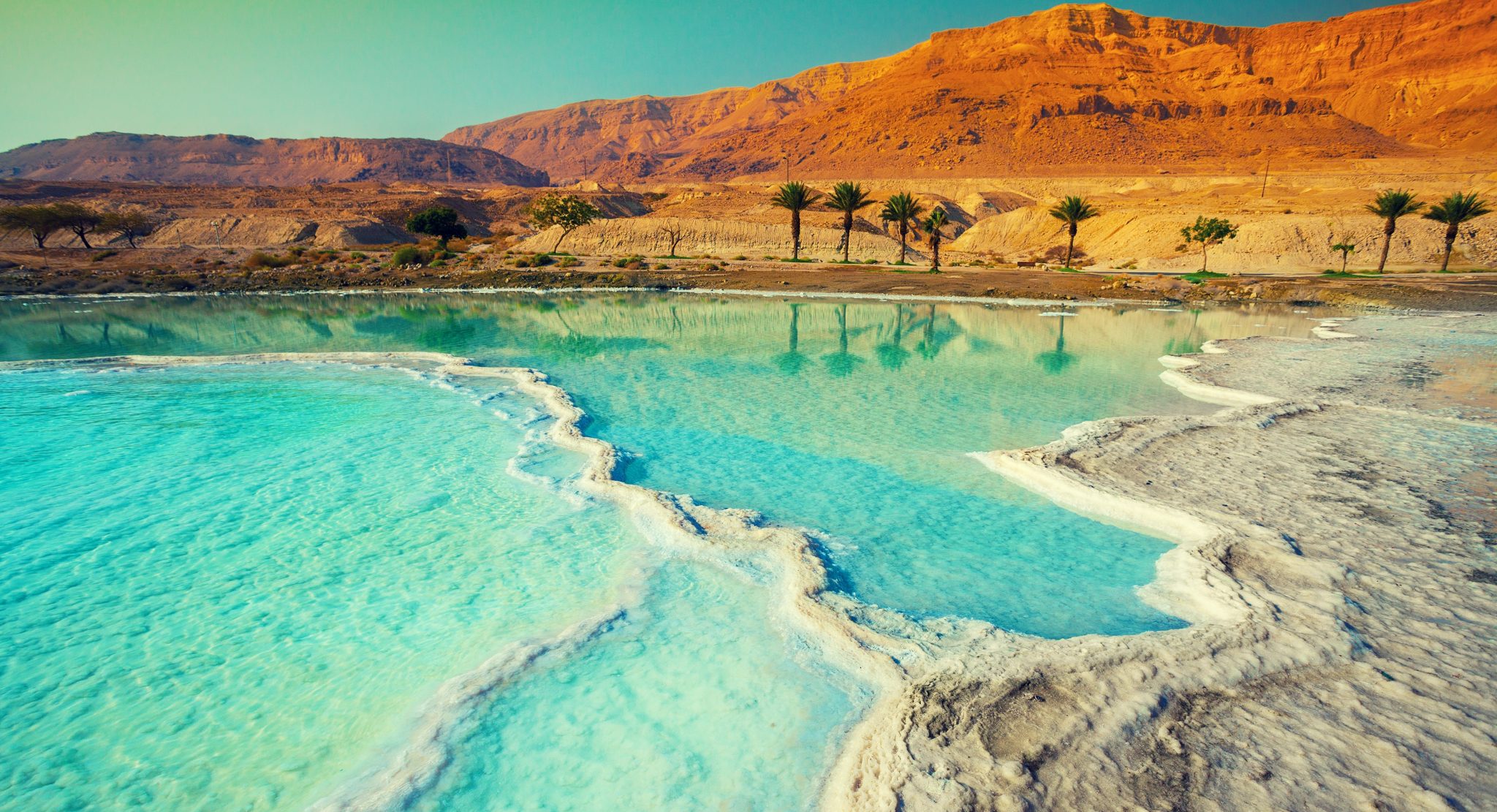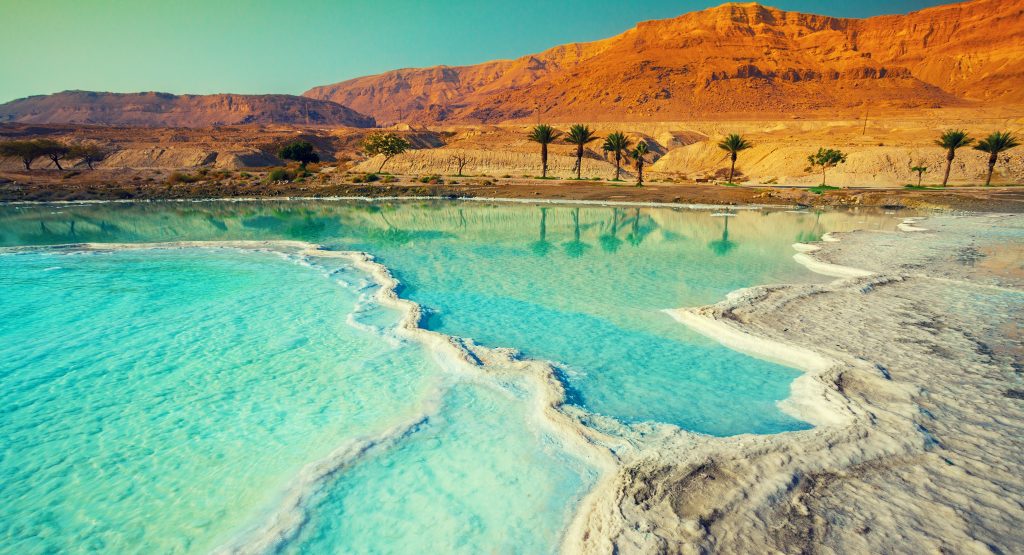 Live and learn
Like any new entrepreneur, Louise carries a few bruises from the experience. She's happy to place all these into the basket marked 'lessons learned', however.
"One mistake I made initially was trying to construct the perfect business plan. I quickly realized that once the reality of developing a business kicked in, most of those plans went straight out of the window! Perhaps the hardest part is dealing with the self-doubt, and also that sometimes you don't have anyone to bounce ideas off. Entrepreneurship can be a lonely place at times."
From this perspective, Louise is intrigued by the establishment of the new AAG Entrepreneurship Commission, which promises help, advice and mentorship to alumni entrepreneurs.
"I think this is going to be a big benefit, because there are actually very few places you can go to for free, impartial advice which comes with no strings attached," she says. "Sometimes it's just a matter of being able to talk things through with someone. Even if they're not giving direct advice, the conversation can often help to convince me that I have a good idea and I'm doing the right thing."
Longer term, Louise hopes to build Dead Sea Dream into a trusted lifestyle brand that stretches beyond skincare and cosmetics; she's also looking to her former industry for potential partnerships with hotel operators that could lead to Dead Sea Dream amenity ranges being placed in rooms.
For now, though, her ambition is one shared by every new entrepreneur. "Our priority is to reach break-even as soon as possible! Then we want to go on to generate a healthy profit, while looking to expand our distribution beyond Europe.
"As we grow, we hope to be able to offer some internship positions to Glion students, perhaps in marketing or operations. Having a Glion intern able to touch base on all the different areas of a start-up environment would be great for their education; plus it will help me to continue the Glion Spirit!"
Photo credit:
Dead Sea image: vvvita/Getty
Enhance your entrepreneurial expertise
Our Master's in Hospitality, Entrepreneurship and Innovation takes you on a journey of innovation and entrepreneurship, from idea to business model and then to market.