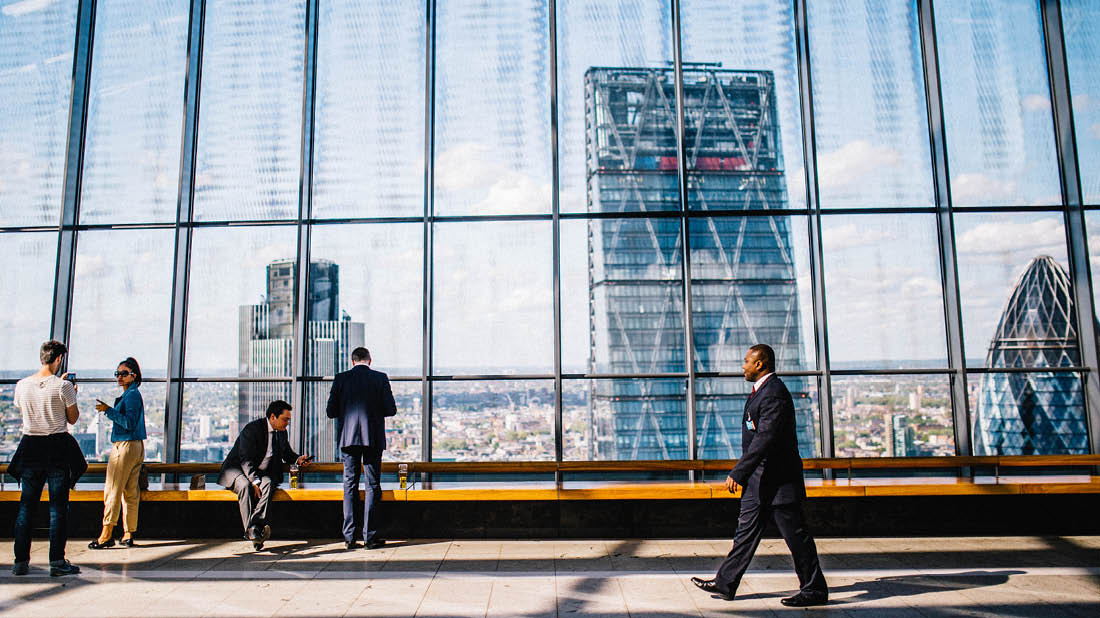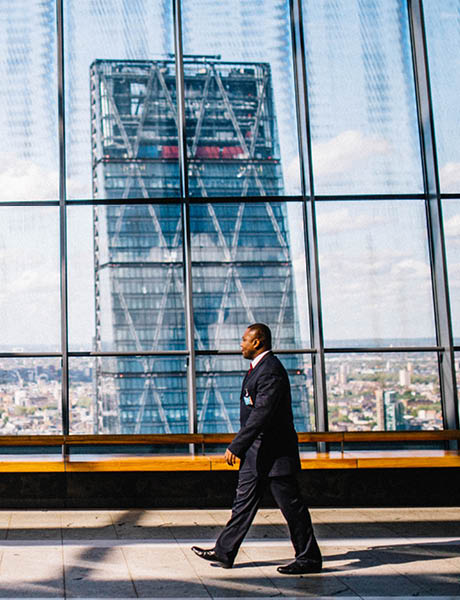 When forging a career path there are no surefire guarantees whichever industry you pick. But the evidence from the past two years underlines the worth of making your way in hospitality, where resilience comes with the territory, or in luxury, which once again has shown itself to be recession-proof. How do these industries defy gravity? It all comes down to human nature…
"Anyone who tells you money can't buy happiness never had any."
– Samuel L. Jackson, Hollywood actor
Money. We make it; and then we spend it – hoping that we can set aside as much as possible to put towards things which bring us joy.
We humans cherish joy, happiness, the thrill of a new experience… and this fundamental aspect of our nature is all that's needed to explain the enduring resilience of the hospitality and luxury sectors. It's why the former is bouncing back strongly from its Covid-19 shock, while the latter continues to boom regardless of the prevailing economic conditions.
As a school with alumni working in both sectors – and in particular at the point they intersect, namely the 5* luxury hotel – Glion keeps a close eye on the health of hospitality and luxury.
This led us to speak with Bruno Despujol, head of the Services global practice (which includes leisure and hospitality) at consultants Oliver Wyman. His team's research indicates that global spending on travel and tourism will have exceeded pre-Covid levels by the end of 2023, a bounce back which Bruno puts down to a combination of the fundamental need for people to reconnect with the world, coupled with the stimulus derived from releasing pent-up savings (so-called revenge consuming).
From the supply side, Bruno also sees a continuation of the current surge of new hotel brands and concepts, driven primarily by the convergence of hospitality and lifestyle.
"We were seeing the number of brands in hospitality multiplying before the pandemic; now I think people's hunger for culture, for experience, will play into the hands of lifestyle brands such as W, Mama Shelter, citizenM, Delano and others," he says.
The luxury and ultra-luxe segment is witnessing a notable expansion worldwide, with flagship hotels springing up just about everywhere you look. Many represent forays into new territories by established operators – a sure sign of corporate confidence.
One such example is The Lana in Dubai, which will become the first regional presence for Dorchester Collection when it opens in the last quarter of 2022. Another is Raffles London at the OWO, which marks the UK debut of Raffles Hotels & Resorts (perhaps overdue, considering the brand is named for a British statesman, Sir Thomas Stamford Raffles).
The buyers are circling
It's not just on the development side where money is flowing into luxury hospitality. The investment market is vibrant; with operators, hotel portfolios and individual properties all changing hands for serious sums.
The sector is attracting capital from every quarter; but some of the most eye-catching investments are being made by super-wealthy entrepreneurs whose stellar track records in business give their actions added resonance.
Among them is Asia's richest man, Mukesh Ambani, whose investment vehicle Reliance Industry Investments and Holdings is acquiring a 73% stake in the iconic Mandarin Oriental New York, according to an article in the Economic Times of India. Meanwhile, another multi-billionaire, Bill Gates, is securing a majority shareholding in Four Seasons Hotels & Resorts, thanks to a deal which values the chain at $10 billion.
With investment capital flowing through the hospitality sector, the search is on for specialists who know how to crunch the numbers while also understanding the underlying business that generates them.
Jonathan Humphries is a hospitality consultant and also heads the International Hotel Development and Finance Bachelor's degree specialization at Glion. He explains: "We're seeing increased demand for asset managers who have the specialist knowledge to work within a hospitality context. And by that I mean not just hotels, but also the many other operational assets that fall within the broader hospitality definition today – such as co-living, branded residences, serviced apartments, youth hostels, and so on.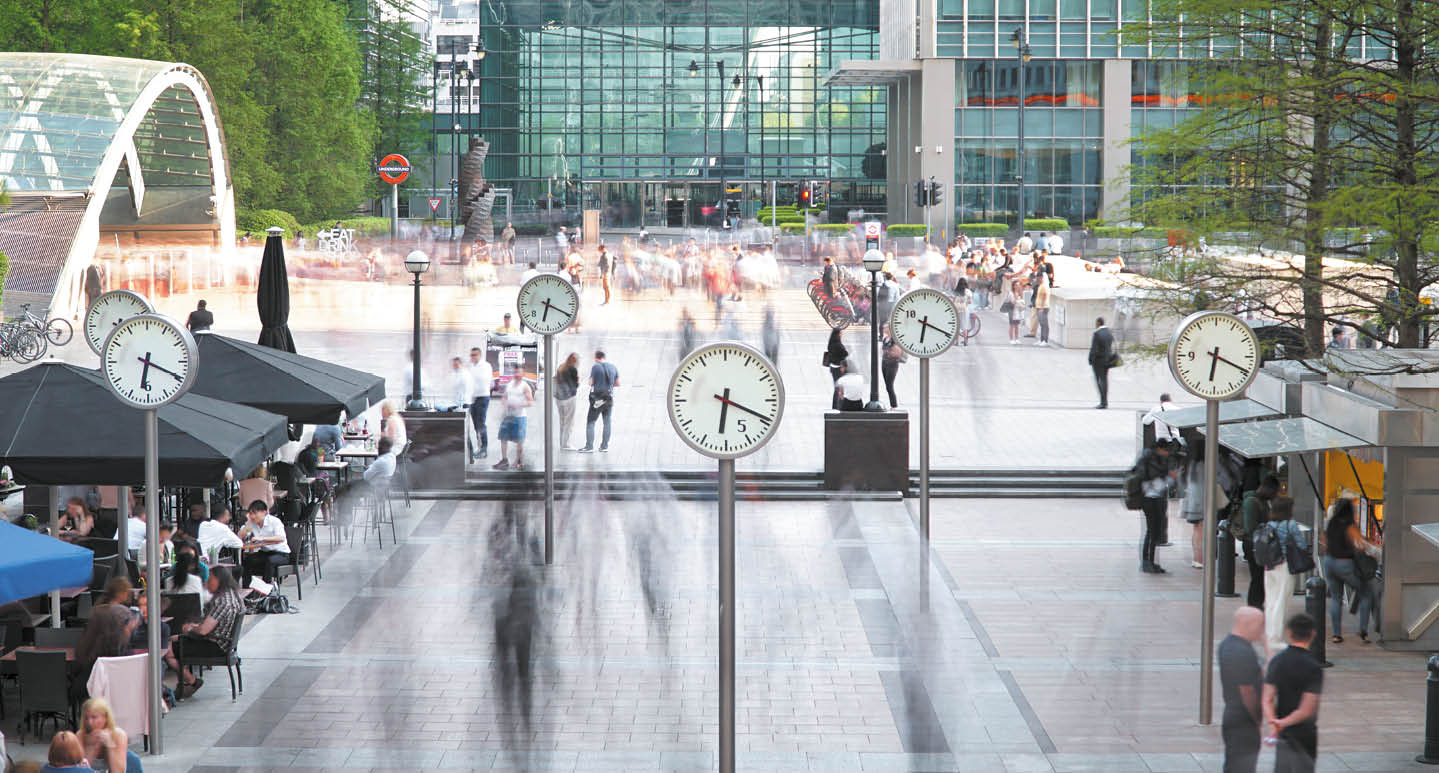 "If investors want to make the most of the post-pandemic recovery, in whatever form it takes, then it's essential to have a strong pipeline of talented individuals who can combine knowledge of hospitality operations, financial nous, the bravery to try new things and the all-round soft skills to bring different factions together and ensure everyone is aligned and on the same pathway."
Luxury is booming – as always
In luxury goods and apparel, the established brands are enjoying unprecedented success in both mature and – especially – developing markets. This translated into some spectacular numbers in 2021.
For example, in October LVMH announced third quarter revenues of €44.2 billion, a performance that represented 38% organic growth compared with pre-pandemic, 2019 levels. And Richemont achieved 2021 first half (ending 30 September) sales that were up by 20% at actual exchange rates and 24% at constant exchange rates, against the equivalent pre-pandemic period in 2019.
In terms of future growth, this sector's 'center of gravity' is shifting eastwards at pace. Commentators including Bain and Company are forecasting that China will account for 50% of the global consumer market for luxury goods and apparel within the next few years. India, too, will become an ever more critical market as its economy matures and average incomes rise.
It means extraordinary career opportunities for young talents who have the poise, personality and professional skills to meet the demands of tomorrow's hospitality and luxury clientele.
Barbara Czyzewska heads the Bachelor's specialization in Luxury Brand Strategy at Glion. She notes: "The age-old precept of location, location, location has now changed to experience, and only experience! So far, the hospitality industry has managed to do a great job in managing travelers' demands and needs; but the demand is only going to increase and therefore, the search for trained and capable professionals will naturally become more intense."
It seems that the 'happiness industries' – hospitality and luxury – are still going to offer enticing career opportunities as the world gets back on its feet post-Covid. After all, who doesn't want to be happy?
Experience Excellence in higher education
Choosing an undergraduate or graduate degree from Glion puts you on the pathway to a successful career in hospitality, luxury, and other exciting industries.