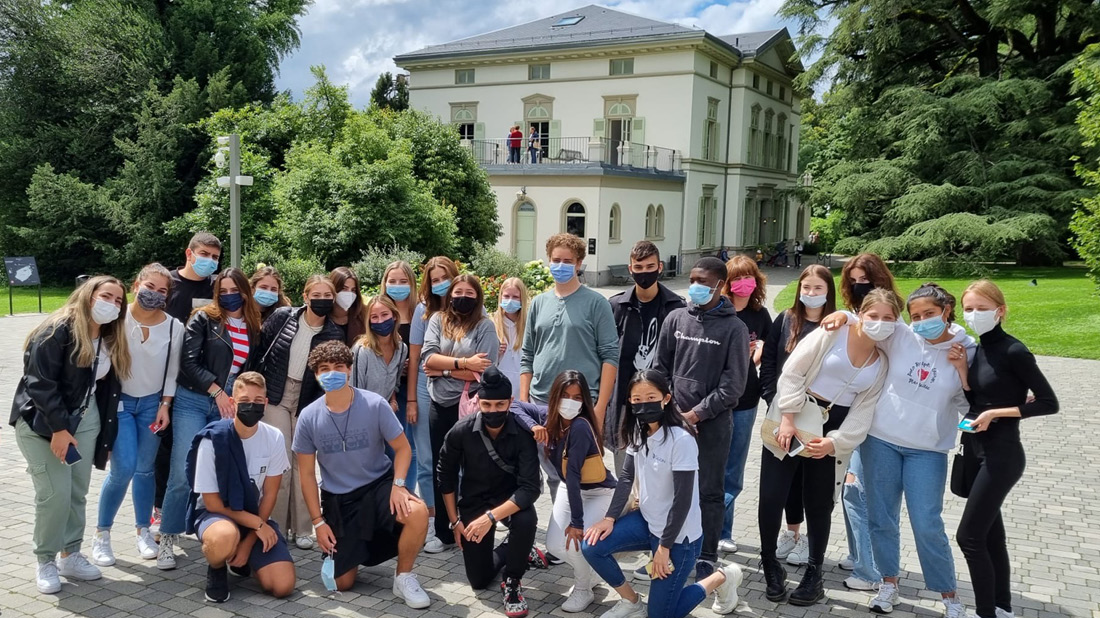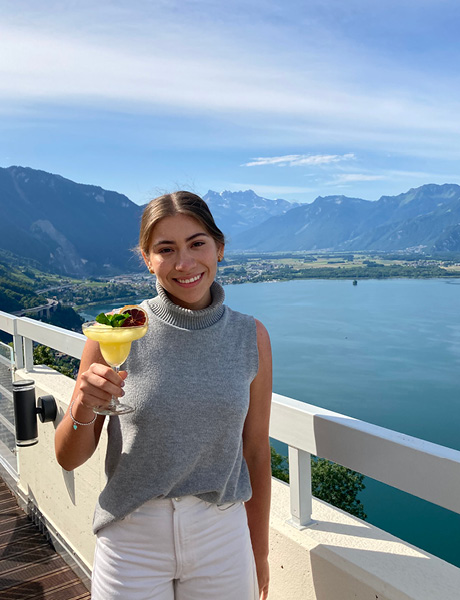 After taking an enforced year off in 2020 due to the pandemic, our ever-popular Summer Programs came back with a bang this year – and it was wonderful to see Glion campus buzzing again as young people from across the world joined us in the warm August sunshine!
The Glion Summer program is about discovering the exciting world of hospitality in a fun, relaxed environment. And where better to start than Lausanne, and the Selfie Hotel – a unique pop up concept in which the students could take selfies of themselves and their new friends in a variety of differently themed rooms.
From selfie heaven, it was back to Montreux for a guided tour followed by dinner at Fairmont Le Montreux Palace, the iconic luxury 5-star hotel on the shores of Lake Geneva. This was a moment of privilege that ensured all participants put on their best outfits. Some of the gentlemen even wore suits!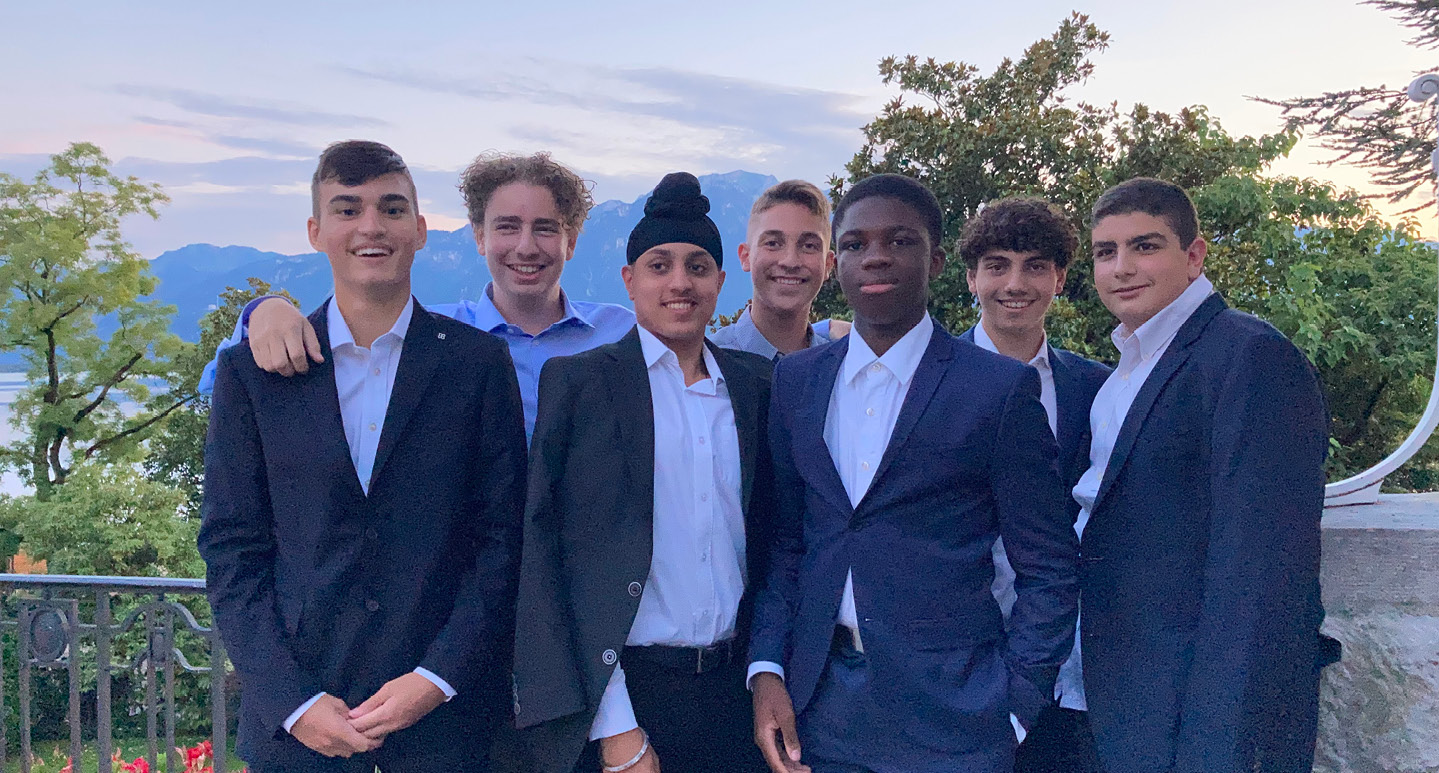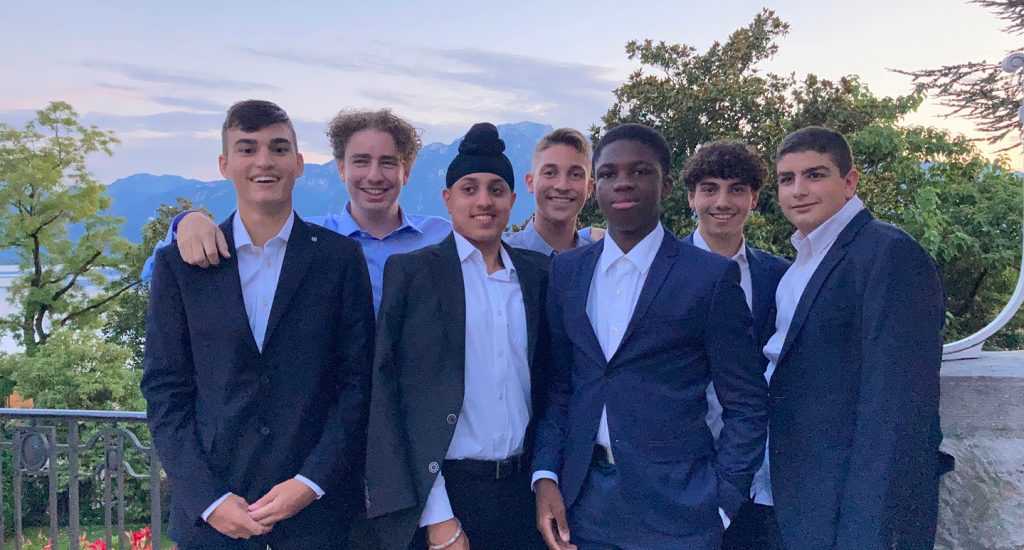 Back on campus, the learning element gave students a glimpse of what some of their classes would look like if they joined Glion for their Bachelor studies. In the first semester this is all about hospitality's practical arts, and so members of the Practical Arts faculty prepared a series of fun and interactive workshops which were especially praised in attendee feedback.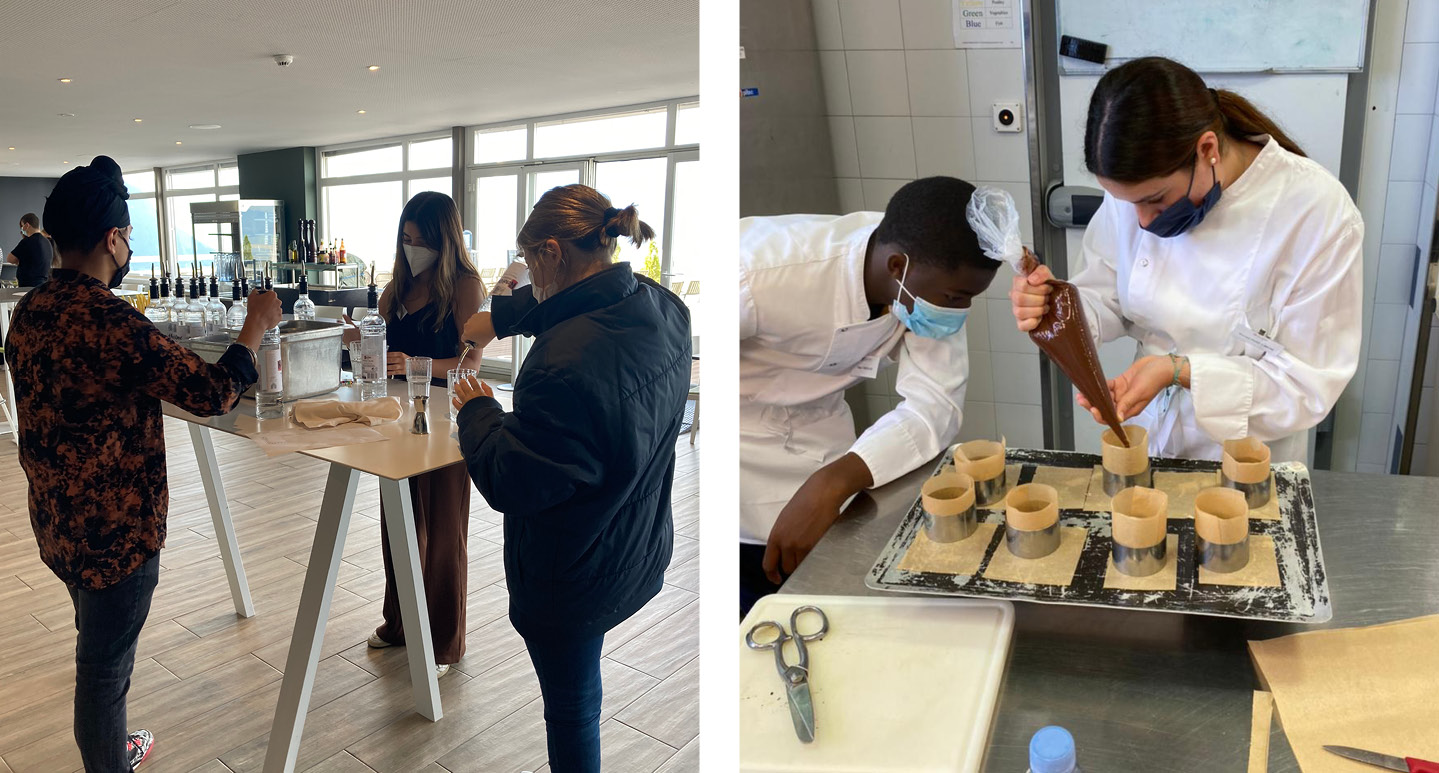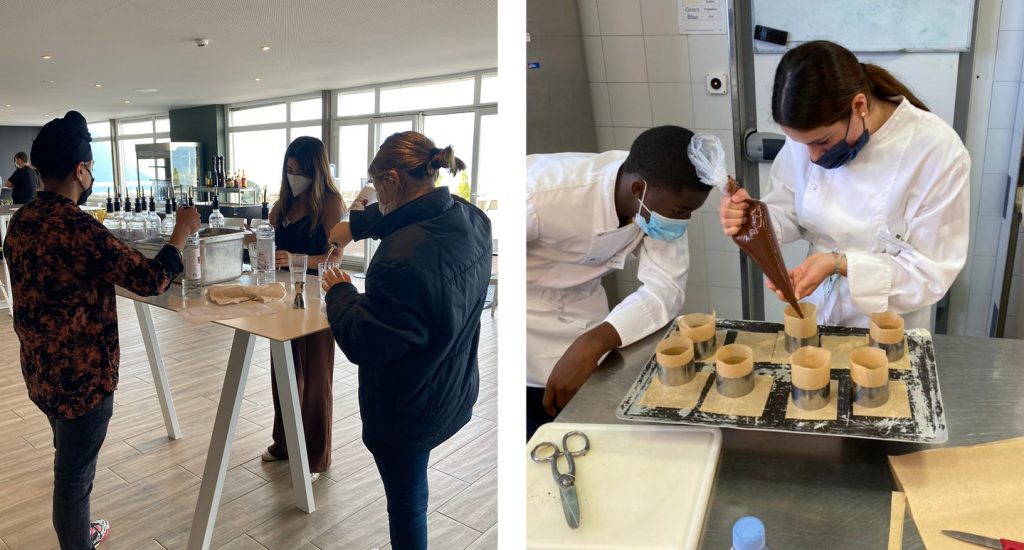 But of course, there is always plenty of variety to a Glion Summer Program. This year the students were able to try out "Big Mama" – an 8-person paddle board which is the largest on offer at the local club. A perfect way to enjoy the sun and make some sport as a team.
And Thursday August 12 was the evening that provided the culmination to the program: it was the Award Ceremony, where students proudly received their Glion certificate and the three winners of the Practical Arts workshop's competition were given a standing ovation for their performance.
Everyone present also appreciated the attendance and inspiring words of our Managing Director, Georgette Davey.
In response, two of the students came up with a speech to thank all their fellow program attendees for the great moments they had spent together.
The evening, and the 2021 Summer Program, concluded on the terrace, where there was a special attraction in the form of a drone linked with interactive googles, which enabled the students to enjoy a privileged view over the amazing site of Glion campus.
If this has whetted your appetite for the 2022 Glion Summer Programs, keep checking our website for news and application details!