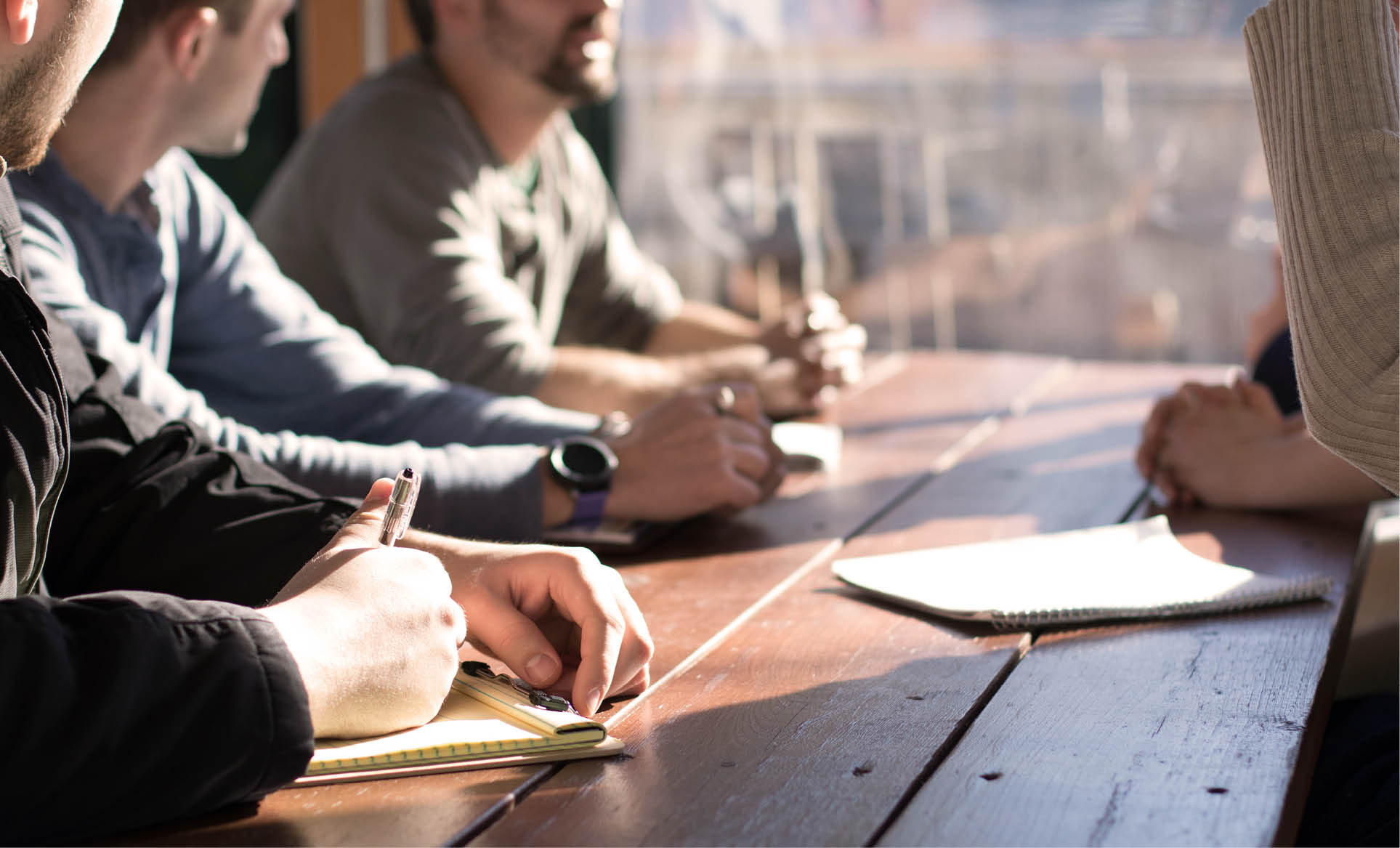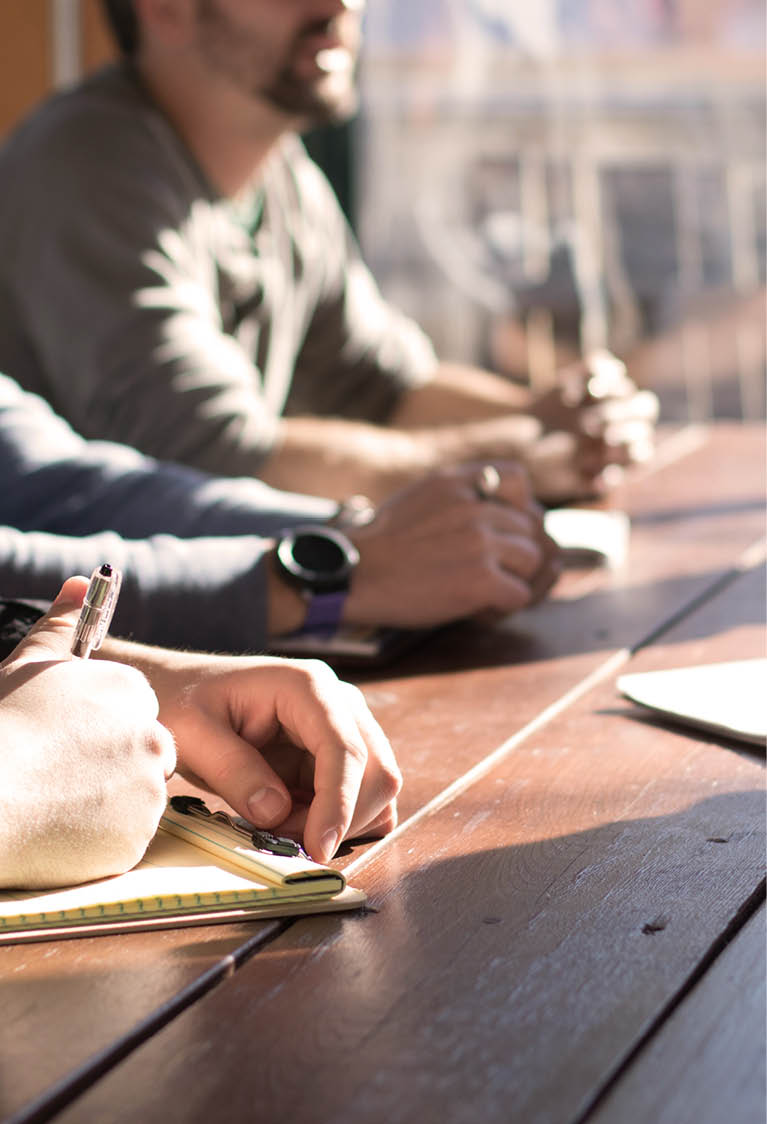 In the latest report from our Leading Hospitality Through Turbulent Times series, journalist Stuart Pallister delves into the world of executive coaching, in the company of Jon Hazan, a former army officer who is now an event director and executive coach. Jon was presenting with our own Jonathan Humphries, Head of International Hotel Development & Asset Management BBA specialization.
Leadership styles have evolved over the decades. In the 1980s leadership was closer to the military command-and-control approach, or dominant structure, "with big, bold decision- making".
Then, the emergence of tech companies in the late 90s and early 2000s led to the development of a younger leadership style, with leaders "more open to ideas, more collaborative and very fast moving". Today, thanks in part to globalization, leadership has become more holistic in that it is "far more multicultural, more exposed to different cultures, attitudes and environments".
The quotes above come from Jon Hazan, an event director and executive coach. Jon gave our students insights into the major trends in leadership styles over the years, in a fascinating presentation that was part of our Leading Hospitality Through Turbulent Times series.
Jon's own career has also mirrored some of these changes, as he has been exposed to a number of different leadership styles:
Jon started out as an officer in a tank regiment in the British Army ("This exposed me to the military, or dominant, style of leadership: quite leader-oriented, decision- making under critical and pressured circumstances, very time-precious");
Then he moved into events management, developing corporate teams globally ("A fascinating fusion of the military style of leadership within a corporate context");
After this, Jon switched to sports management, getting involved with the Invictus Games, the Abu Dhabi Triathlon and Tough Mudder event in Dubai. ("This introduced me to the inspirational style of leadership: perhaps more approachable and accessible, but still very much aspirational. Learning from experiences, almost a form of mentoring");
More recently, he has qualified as an executive coach, working with corporate clients. ("Most importantly, this has introduced me to another style of leadership, perhaps more pertinent to today's world: more empathetic, more understanding and a more holistic approach").
"It's been quite a personal journey for me," Jon told the students. "Experiencing these different styles of leadership with some incredible results along the way."
He went on to discuss the importance of emotional intelligence for today's leaders ("essentially the ability to recognize not only your own emotions but those of others in your team and workplace") and how there had been a "seismic shift" from the military style of leadership to today's holistic approach. He added, "Personally, I put EQ (emotional quotient) down as a foundation for the coaching style of leadership and for building better, more resilient teams."
In terms of the modern workplace and the zeitgeist, Jon said he believes that "building a resilient, close-knit team also delivers a far higher level of productivity, mental health, wellbeing and engagement". He added that leaders have to communicate clear goals, so their teams understand what they are trying to achieve. And in terms of management, they need to "clear obstacles from their path, develop team members and review their progress. All are critical skills for a leader in the modern workplace".
Four levels of coaching development
Jon highlighted four levels of coaching development that apply both in the workplace and in our daily lives (listed in no order of importance):
Skills – applying coaching methods to improve an individual's or team's skill levels (e.g. public speaking)
Performance – improved through coaching. "Again, it's an art form"
Developmental – improve management skills through "strong mentoring or coaching to bring out the best of the individual. Then it comes back to engagement; that positive strength and performance we hope to achieve in our team"
Transformational — "Clients come to us looking to transform their lives. It sounds melodramatic, but it can apply to life or executive coaching. Seeking balanced processes and fulfillment in your life is incredibly important – and a coach will help guide you through that process"
Jon went on to highlight four key coaching skills (again, listed in no order of importance):
Listening
"This is mission critical to a coach." He noted three levels:

Autobiographical — "You might be talking to a friend or colleague, but what they're saying is instantly being translated by you into personal experience. You're not truly listening to what they're saying as you might be dying to impart knowledge or experience to this person."
Client — "You're listening at a far more engaged level and absorbing what they're saying without thinking of a response from your own personal perspective."
Environmental — "You're not just listening to what they're saying, you're listening to how they say it, the words they use, and observing their body language. All of that you can translate into a more meaningful discussion."
Questioning
Using open questions which don't end with a simple yes or no. For example, 'how do you do this?' or 'what do you think about this?'
Avoiding challenging questions, since the 'why?' question can immediately put someone on the back foot and make them more defensive. ('Why did you do that..?' is more challenging than 'how did you approach that..?') So, we try to avoid the use of 'why?', although sometimes the 'why' question can be the right one to ask, twinned perhaps with a pause to allow them to reflect and answer it in their own way."
Reflecting
Listening to what the client or colleague is saying, picking up on that one key word and reflecting it back. The use of a word like 'stressful' could be the "lynchpin to that conversation".
Summarizing
An incredibly powerful tool. It's the ability to pick out and focus on key elements as it allows for clarity and brings out a more productive conversation.
He concluded, "Listening, questioning, reflecting, and summarizing can be used in everyday life as well as the workplace. You don't have to be too formulaic or rigorous with it. I challenge you to think more about how you format your questions. Probably listening is the critical skill."
Rapid role-play
Jon then demonstrated these techniques in a ten-minute, rapid-fire role-play session with Jonathan Humphries, which you can find on the video record of this session.
"In closing, being a coach as a leader is a challenge," Jon said. "I thought I knew everything there was to know about coaching, but I had a rude awakening and realized how little I actually applied those coaching skills as a leader."
He added that this was the driver for him to seek training and a qualification from a coaching body. "I would encourage you to find your personal leadership style. It's only authentic if it's true to you. Find your own path, enjoy the journey and build some incredibly strong relationships. Fulfilled, engaged teams await."
Jon Hazan on coaching vs. mentoring
Although coaching and mentoring are both critical management tools, aimed at "optimizing people's potential and performance", Jon noted that mentoring "tends to be a one-way process" with the mentee – often a junior member of the organization – choosing a mentor – a more senior, possibly C-suite, member of the organization – to guide them through their learning and development journey. So, the mentee goes to them with questions and seeks solutions.
The coaching relationship, however, is what we call 'co-active'. There's no assumed knowledge and the coach doesn't have to be in the same industry or the same organization. It's the coachee, or client, that sets the agenda as they choose the topic to discuss. They own the process and it's the coachee who finds the solution, not a mentor telling them how to do it.
"Coaching allows greater ownership of the process and, if you own the process, you're going to be more engaged."
There are times, however, when coaching is not the right approach. Jon added, "If you're dealing with time-critical decisions, coaching is not the way to go. Coaching is very collaborative and time-consuming as it's a process of change that doesn't happen overnight. It's a journey."
He singled out, in terms of collaborative techniques, Marriott CEO Arne Sorenson's approach to the crisis, in demonstrating to his team and associates the importance of time-critical decision-making. "He laid out a plan. He talked about the impact of the current crisis on the business in clear, certain terms; but he also did it in a very empathetic manner. He understood what they'd be going through and that brought a level of understanding and trust in his workforce."
Ideally, then, leaders should seek to develop their teams before a crisis occurs. "Coaching is a long-term relationship. If it starts at the beginning of that relationship, it can build very strong foundations within that one-on-one relationship or team environment. This means that, when the crisis occurs, you've got a strong, resilient team. You understand the strengths and weaknesses within your team and you can apply it to the crisis."