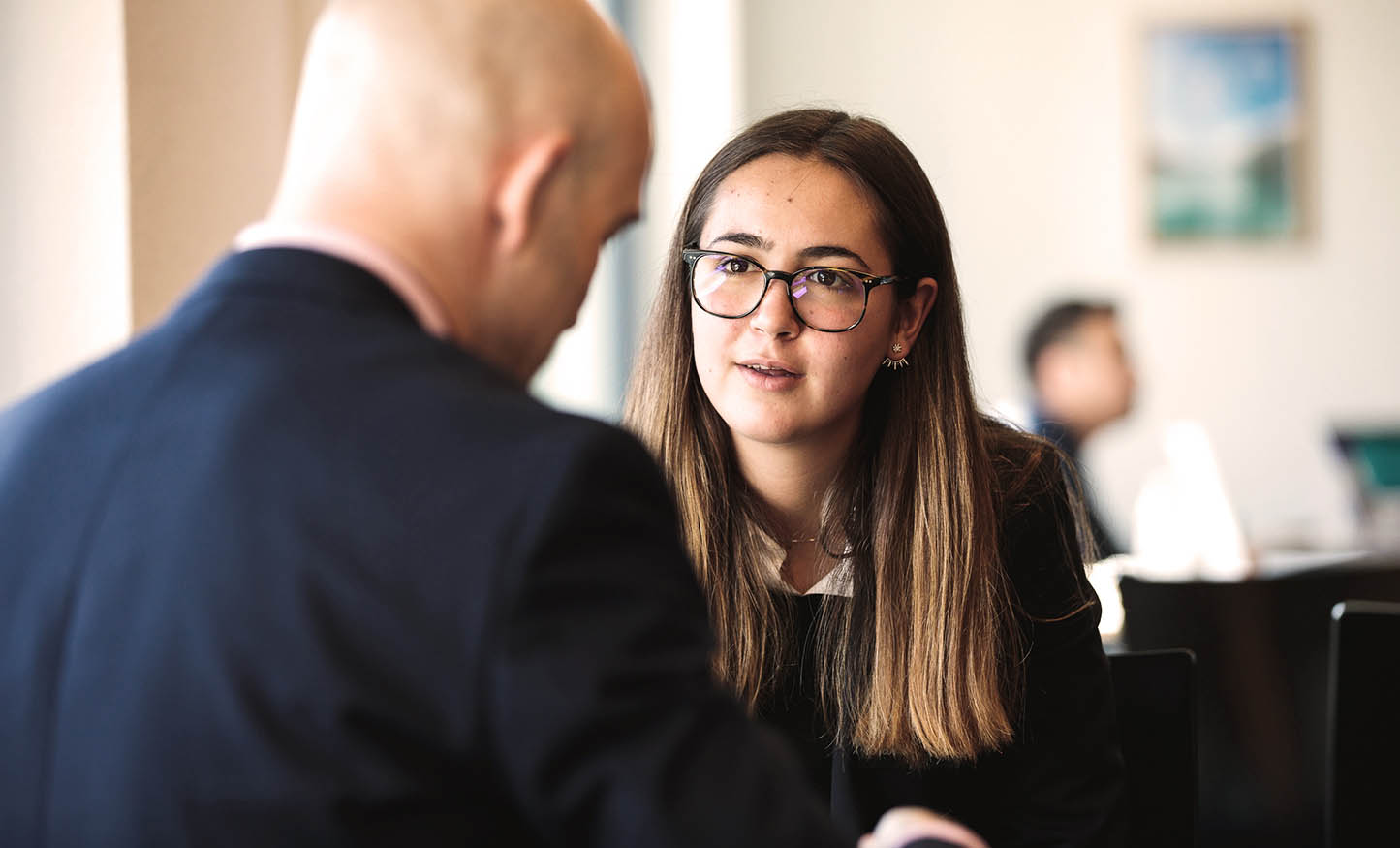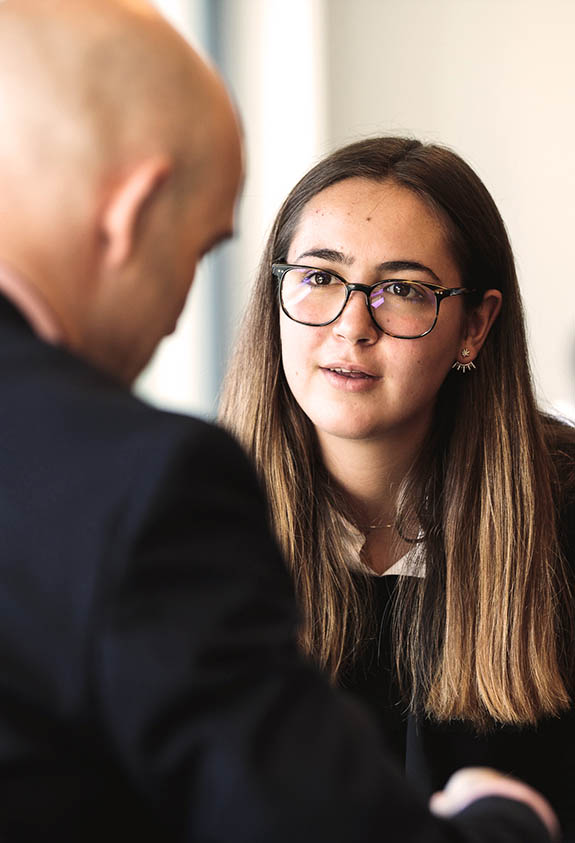 There's never been a better time to have a hospitality skillset. The industry is one of the fasting growing in the world – producing 8.6 million new job opportunities every year – and diversification is creating new and exciting roles almost daily. The career pathways available to graduates are numerous and can take you beyond hospitality into multiple other industries.
If your calling is hospitality, you can graduate and go straight into roles at a management level, then go on to become a General Manager of a hotel. Or, if you are very hands-on, you could manage day-to-day operations as a Hotel Operations Manager. If F&B's your thing, the restaurant and dining sector offers a multitude of specialisms and opportunities.
Beyond these traditional – and still highly-prized roles – learning a skillset for modern hospitality also presents career paths in real estate, retail, tech, sustainability, revenue management, investments, marketing and more. The hospitality industry is full of multinational corporations, heritage-rich family-run operations and cutting-edge tech startups, all offering graduates endless roles to choose from.
Hospitality and beyond
Recent figures show that 51 percent of Glion alumni work in hotel/restaurant related sectors, while 49 percent work in other sectors such as luxury goods, retail, banking, finance, asset management, events, marketing, communication etc. While you cannot become a surgeon after studying hospitality, you can become almost everything else.
How can a hospitality degree deliver so many job opportunities?
It's all about industry insight and how it shapes the qualifications on offer. For example, Glion has an Industry Advisory Board, comprised of eight leading professionals from across the business spectrum. Their insight into the needs of various industries, and the knowledge gained from close partnerships with employers, advises Glion faculty and feeds into the structure and content of Glion programs.
The result is a team of teaching staff that understand the skills needed by business (including soft skills, such as public speaking), both now and upon the next cohort's graduation. This, in turn, ensures the topics covered in Glion Bachelor's and Master's degrees are ultra-relevant and in-demand. So when Glion students graduate, they have the confidence, expertise and ability to deliver value immediately across a variety of industries.
What jobs are Glion graduates doing now?
The best way to illustrate the variety of jobs you could choose from after studying hospitality management is to hear from real hospitality graduates. These are all quotes from actual Glion alumni working in a variety of roles and industries.
Hotel Manager – Hospitality
"I'm responsible for all operating departments at this fantastic property. As a hotel manager I am confronted with many different types of situations and challenges; but over the years I have learned that there is a solution to absolutely everything." – Carlos Fritz, graduated in 2006, Hotel Manager at 7Pines Resort Ibiza.
Brand Marketing Executive – Luxury retail
"The luxury retail business is very similar to the hospitality industry, we are constantly delivering customer service; therefore, we have to work on continuous improvements, so consumers stay loyal to our brands." – Eva Schmack, graduated in 2013, Brand Marketing Executive for Chalhoub Group.
Luxury is hiring hospitality graduates in a big way, as Business Insider reported recently.
Product Manager – Beauty/Wellbeing
"My day starts at 7am. At work, I'm responsible for all online and offline Marketing campaigns, budgets, sales forecasts, launches and more for the skin care products of Vichy Switzerland. The job has a huge variety of tasks. Every day and every campaign is different and has its own challenges and perks." – Isabel Claes, graduated in 2014, Product Manager at L'Oreal.
Director of Operations – Events
"My career path has given me the opportunity to work with people from all over the world in all kind of industries: medical, construction, entertainment, government, sports, security, and much more! The meeting industry has taken me all over the world, from Colombia, to Spain, Belgium, Switzerland, USA, UK, and now, my favorite so far…Costa Rica." – Maria Victoria Pineres Bustillo, graduated in 2018, Director of Operations at Costa Rica Convention Center.
Sales Manager Europe – Sales and Marketing
"I realized that my passion was the world of sales and I joined GP Associates, one of the UK leading representations companies here in London, and now I am working as Sales Manager Europe for The Hari in London." – Laura Pascual, graduated in 2013, Sales Manager Europe for The Hari in London.
Private Banker – Banking
"I believe that hospitality students can bring strong input to the finance industry, they possess a whole other set of skills in comparison to classic business school students. Private banking might seem a lot different from working within a hotel, but if you look into it, you'll realize there are some similarities, including service excellence. I also believe my hospitality experience helps me understand the client's needs better." – Erwan Hartmann, graduated in 2013, Private Banker at Pictet Group.
Products Oversight – Finance and Markets
"You can also deliver excellent customer support within the financial markets. Helping a client who is trying to place a trade that beats the market needs as much white-glove service as suggesting the right bottle of wine in a Michelin Star Restaurant." Loic Pinilla, graduated in 2018, Products Oversight at Bloomberg LP.
Loyalty Supply Manager – Tourism
"Since my graduation, I started off my career in Ritz-Carlton in Malaysia where I did a rotation within the front office department. I then moved on to Dubai to work for Burj Al Arab as a Concierge Team Leader which, again, was customer-facing and provided me with the ability to still have those customer interactions that I enjoyed, while getting to know different cultures and personalities. Following that time in Dubai, I decided to move on to something different which was still tourism related, however, it added a new component which was tech world: I joined Expedia." Christina Frowein, graduated in 2012, Loyalty Supply Manager EMEA at Expedia.
Managing Director – Asset Management and Revenue Management
"I first started by selling hotels across Europe to different investors all over the world. After that, I joined the Asset Management team and started managing the assets of these investors across Europe, delivering superior value to their assets." Grisha Davidoff, graduated in 2015, Managing Director at Kaizen Capital.
Senior Director of Spa & Wellness – Health and Wellbeing
"Sometimes, when people think of spas, they only think of massages, but spas and wellness are more than just that – they are all about ensuring you take care of yourself at work and at home. When you go for a meal at a restaurant, you eat and then you leave. But when you come to a spa, it's a lifestyle experience." Lilliam Cheam, graduated in 2000, Senior Director of Spa & Wellness at Mandarin Oriental Doha.
Business Development Consultant – Tech
"During my time in Glion the best thing that happened to me was to develop my soft skills and this is undeniably what made me succeed in all my roles up to date. In addition, my studies gave me the opportunity to pursue two internships abroad. Those international experiences helped me to grow confidence in myself, have the right attitude, think outside of the box and eventually be ready to enter the professional world." Kevin Faycal, graduated in 2015, Business Development Consultant in Salesforce.
Founder – Non-profit and charity
"I chose Sumba because even now it's still a very undeveloped island, some are calling it the next Bali. Fast development without planning, education of locals and supporting infrastructure can become a disaster. The timing is right now that tourists, and people in general are more aware that it is important to preserve nature and culture," – Inge de Lathauwer, graduated in 1989, Founder, Sumba Hospitality Foundation (SHF).
President – Entrepreneurialism
"I wanted to do something more entrepreneurial, so I crated my own business with two associates. We developed a mobile app reserved only for people working in hospitality industry. Our business model is to offer privileged access with great deals to the best restaurants of the world." Laetitia Lecauche, graduated in 2013, President at APPEAT.
Finding the right career path for you
Most leading hospitality schools will place a lot of importance on exposing students to real-world situations during their studies. This builds confidence, prepares them to be effective professionals and allows the opportunity to put classroom theory to the test. A big part of this experience is internships.
During their studies, Glion students have access to 5,000 or more internship offers across multiple industries, all with businesses that see the value a hospitality skillset can bring to their operation. Internship opportunities are a great way to 'try before you apply' – helping you find the perfect role to launch your career after graduation.
In summary – anything is possible
A qualification from a leading hospitality school gives you expertise and ability that's in-demand across industries and around the world. That's why recruiters from hospitality, finance, media, fashion, luxury, retail and more come to Glion on-campus Career Days – to ensure they acquire the very best talent before their competitors do.
Izabella and Anastasia sum it up perfectly:
"Hospitality is not a profession, it's a lifestyle. It's all about being passionate and detail-oriented." Izabella Shamkina, graduated in 2013, Sales Manager at Four Seasons Geneva.
"In hospitality, you can make the impossible possible and you can be pretty much anything you want to be by studying hospitality management." Anastasia Schneider, graduated in 2009, Front office Manager at The Landmark London.