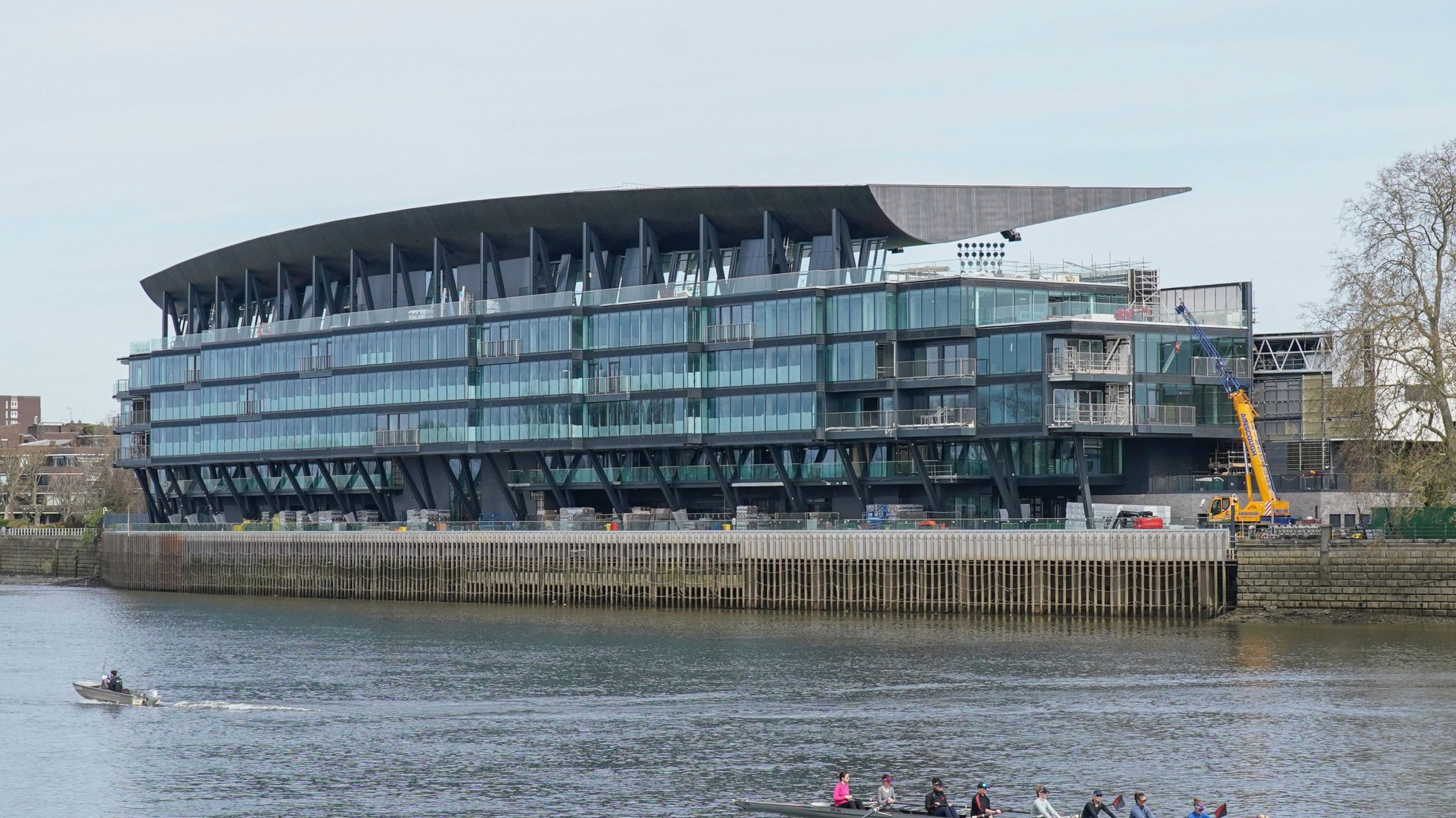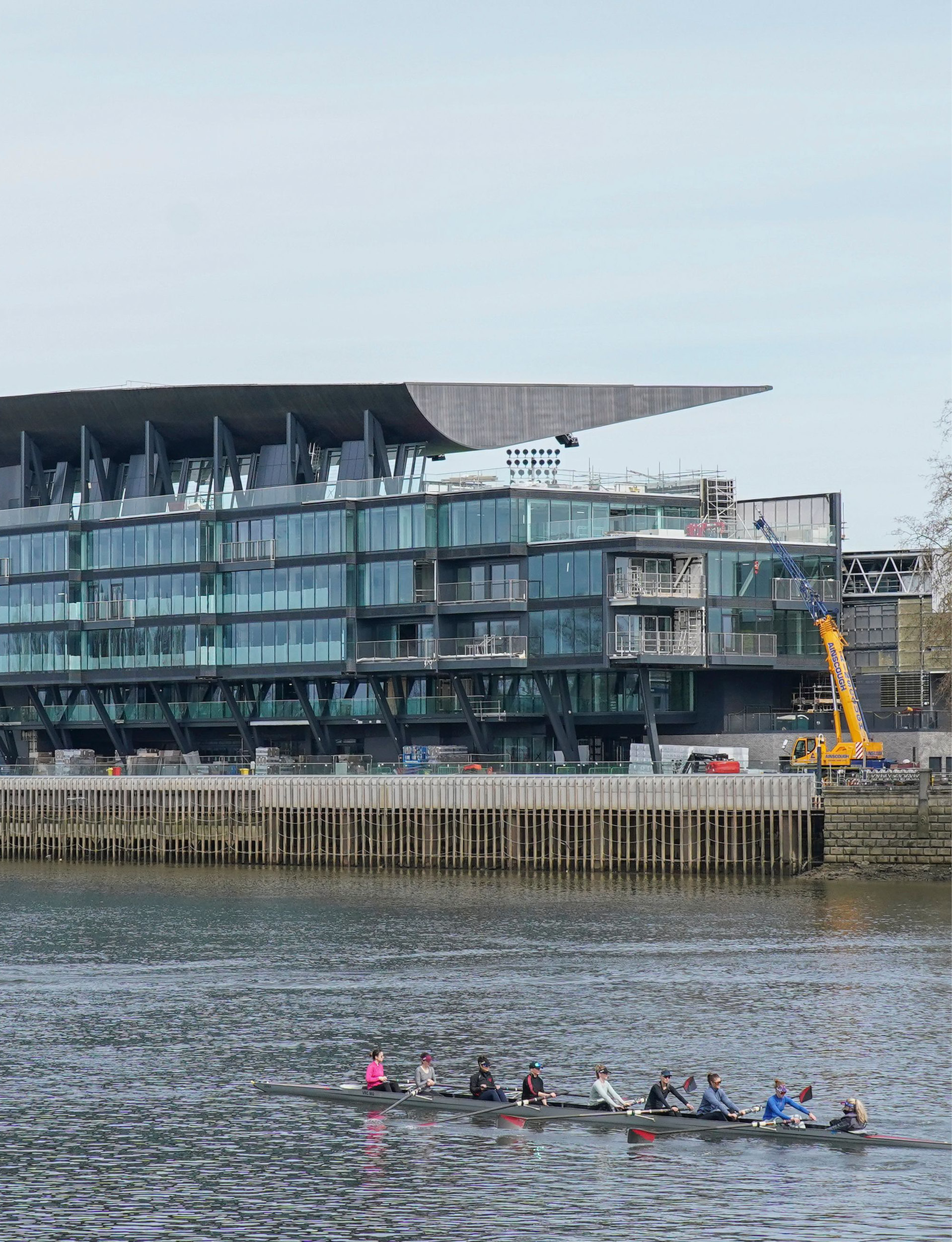 With a Glion alumnus as a client, Bachelor students carrying out their Applied Business Project for the prestigious Fulham Pier development had an added incentive to excel…
While studying theory in the classroom is an essential part of the Glion education experience, sometimes there's no substitute for learning in a real-world environment.
That's why our Bachelor students carry out an Applied Business Project (ABP) as part of their seventh semester specialization. And this year's crop had the good fortune – and added pressure – of working with Glion 2012 alumnus Angelo Giannuzzi, who we profiled previously in The Insider, on a project at the soon-to-be-opened Fulham Pier in London.
The forthcoming development is a luxury hospitality complex that sits beside the English soccer club Fulham's Craven Cottage stadium and will feature a boutique hotel, several food and beverage outlets and a spa that includes steam rooms, saunas and plunge pools.
Seven students from our Bulle campus specializing in International Event Management were assigned to the project, which was to help Fulham Pier develop its program of hospitality events for the grand opening so the complex can establish itself as one of London's premier integrated lifestyle hubs.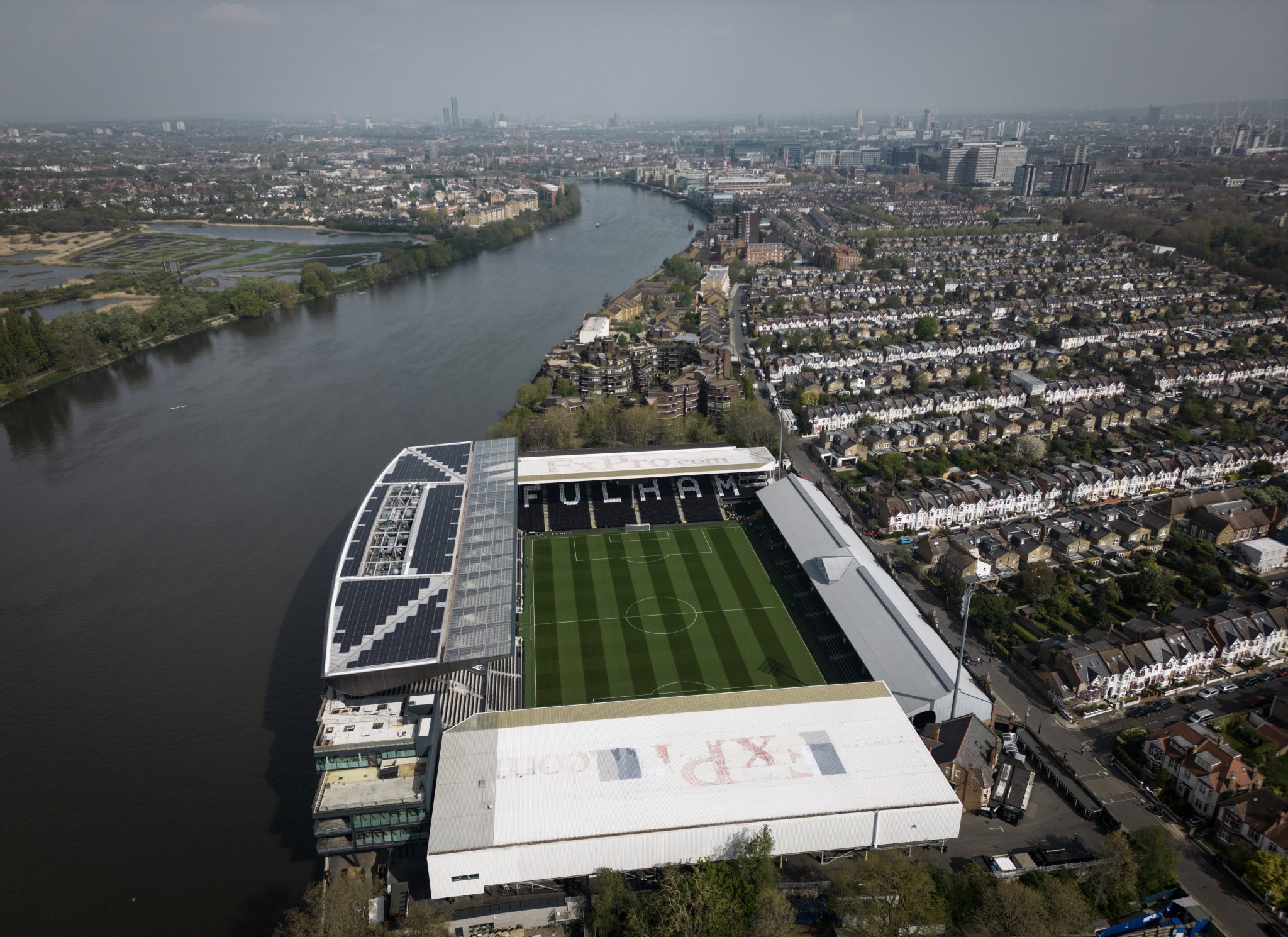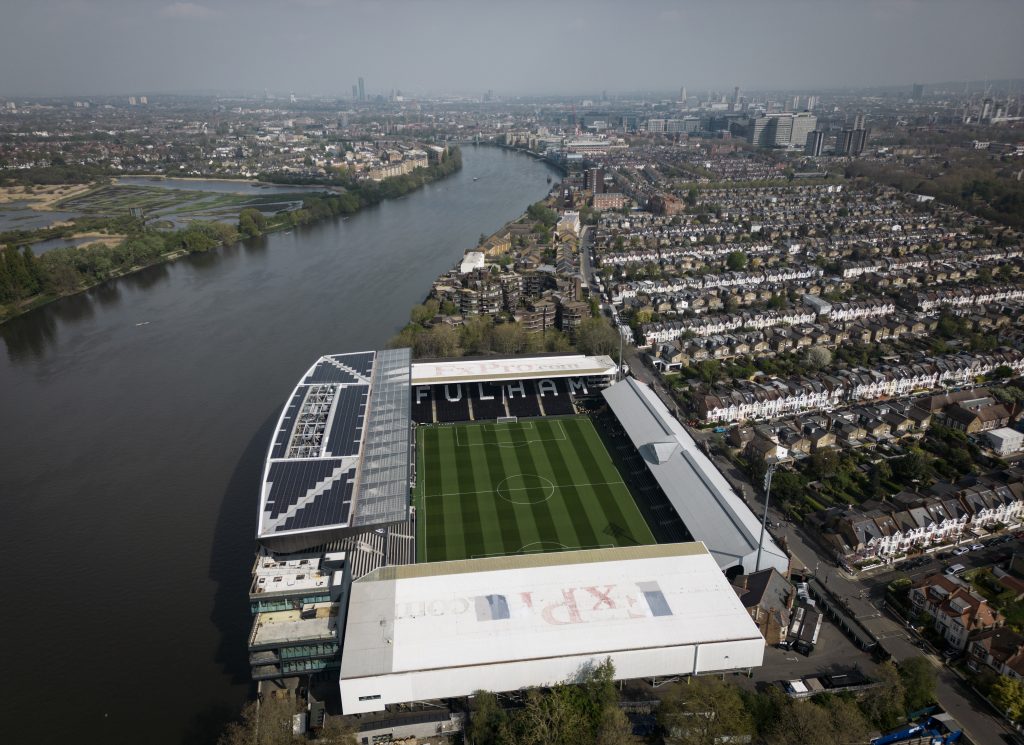 Challenge and opportunity
"Being involved in the development stages pre-opening was a wonderful opportunity for us to apply the theory we have learned to a project with huge potential, a sizeable budget and therefore great expectations from the client," says India Bromley, one of the ABP students.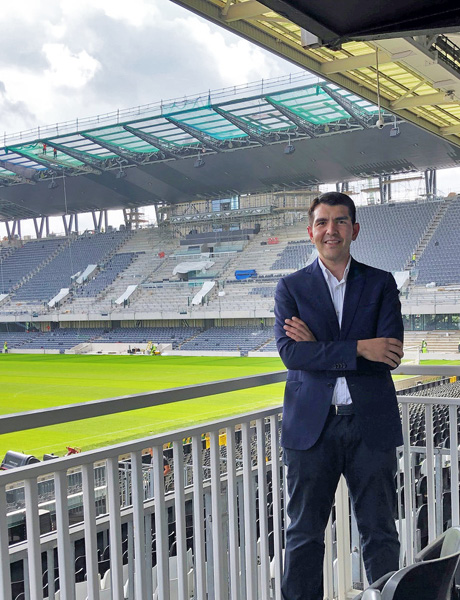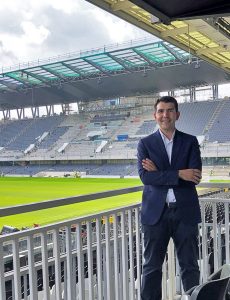 "It was quite a responsibility and, knowing the client was a Glion alumnus, there was an extra incentive for us to deliver."
Working alongside India were six other students representing a broad mix of nationalities: Tianyi Sun; Harold S Van Cauwenberghe; Etienne Darras; Heajun Seo; Louis Sherida; and Tomas Aponte.
This meant the team was able to draw on many different cultures and perspectives when devising its solution, but it also threw up challenges.
"Working together and autonomously don't always go together particularly well," says Harold. "So we had to take a lot of personal responsibility, stay calm, listen to each other and essentially do our best to ensure the project could progress."
Collaboration and consolidation
While cooperating on a high-pressure project can have its issues, as Tianyi Sun notes, the group's diversity also allowed it to come up with more creative solutions.
"We had to make compromises and changes to our original ideas all the time and that's what makes it so relevant," she says. "There are always details to be added or fixed when organizing events and you have to be flexible and work together to find solutions.
"It's that kind of cooperation that allows you to develop new ideas fully. Bringing all our different cultures, backgrounds and experiences to the project really helped us deliver on our clients' wishes."
What also helped was the academic rigor instilled in the students during their classroom studies, as Heajun Seo explains: "Specializing in International Event Management gave us a strong understanding of event logistics and operations throughout the semester. We were able to consolidate these practical skills and knowledge as a group, thinking creatively to provide relevant solutions to the client based on our research."
Support and success
Throughout the project, students were able to call on the assistance and expertise of our highly qualified faculty, including Anu Laukkala, Senior Lecturer in the International Events Specialization, and Giovanni Manfredini, Head of International Events Management Specialization.
Also on hand to offer support were Senior Learning Support Manager Andrew Keohane, Library and Information Service Advisor Julien Gremaud and Head of Library and Information Services Caroline Martin Mahrez.
Of course, having a client who is also an alumna had its advantages, as Etienne Darras says: "We got a lot of encouragement from Angelo, which was great. Being part of a network and indeed community that presents current students with amazing opportunities like this is such a privilege."
"Being part of a network and indeed community that presents current students with amazing opportunities like this is such a privilege"
So how did the eventual solution go down with the client? According to everyone who took part, the final presentation went well.
"It was such a relief," says Tomas Aponte. "We were able to present a fair few ideas the client hadn't considered, which made us feel our efforts were appreciated.
"Taking part in this project has also deepened my understanding of hospitality events and made me realize I'd like to pursue a career in it."
Louis Sherida agreed, adding: "The whole process has demonstrated how versatile the industry is and how much you can evolve in just six months. And working with such a strong team made me feel like you can achieve a lot more than you could individually and that your efforts will pay off."
Be wise, specialize
International Event Management is among the final semester specializations offered by our Bachelor's in International Hospitality Business. Click the link to discover more.