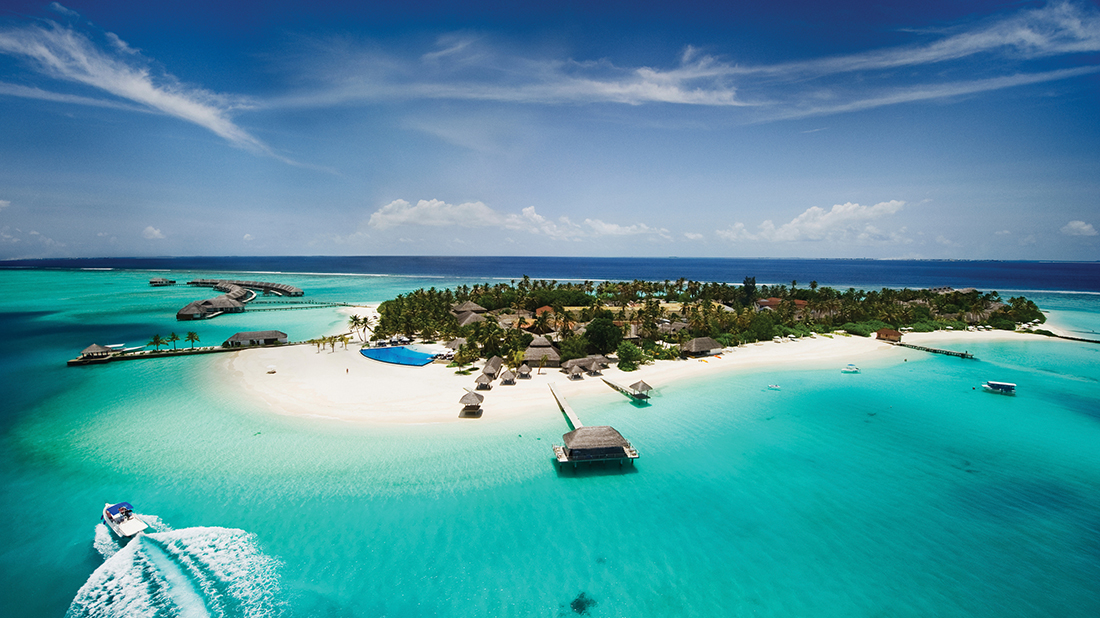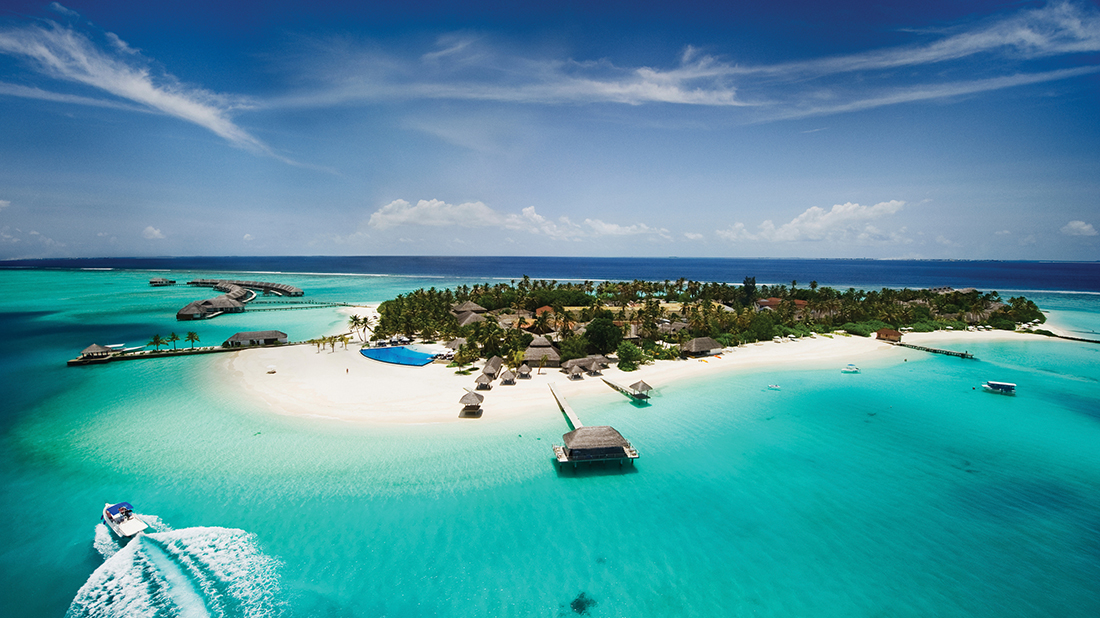 Hospitality is an exciting and dynamic field that provides a vast range of career paths. From luxury hotels to stylish beach resorts, the hospitality sector offers a wealth of job opportunities for those who are passionate about customer service, communication, and leadership.
Here are nine reasons why you should consider a career in the hospitality industry.
Why should you aim for a job in hospitality? Well, for one thing you'll become part of a very large global family, since it's estimated that a little under 10% of the world's workforce is currently employed in the travel and tourism sector. That's a big number; and the World Travel and Tourism Council predicts that between 2022 and 2032, the sector is poised to add 126 million new jobs.
That's the big picture. But let's think more about you, your skills and how you see your career journey. Can a hospitality job fulfill them? We think so, and here are nine reasons why we think that…
1. There are limitless career opportunities
The hospitality industry is a diverse and constantly growing sector, which means that there are endless career opportunities available for those who are willing to work hard and demonstrate their skills.
Whether you're interested in hotel management, revenue management, guest services, or other careers in hospitality management, there is a place for you either in the hospitality sector or the wider travel industry.
If you have a degree in hospitality management, you will likely get the opportunity to 'jump the queue' and enroll to a manager-in-training (MIT) or similar fast track graduate program.
All the major hospitality groups, including Marriott International, Accor and IHG, offer their own versions of such programs, which put you on the pathway to a leadership role such as hotel manager, general manager, or food & beverage manager.
2. You'll have the chance to work for prestigious hotel brands in glamorous locations
If you're interested in working for well-known hotel brands, the hospitality industry is the obvious place to start your career journey.
Whether you're looking to work for a luxury hotel brand like Four Seasons or a lifestyle brand like EDITION, you'll find a career opportunity that matches your ambitions.
Many hotel companies have multiple properties around the world, which gives you scope for international travel as you build your career.
Perhaps you want to base yourself in The Maldives? Maybe it's Dubai which has caught your eye? Or do you yearn for the bustling city life in London, New York or Tokyo? Anywhere you pick you'll find a hotel looking for talented recruits.
3. You'll develop superb communication skills
Communication skills are vital in the hospitality industry, and working in the sector will help you develop excellent communication skills.
Whether you're interacting with guests, colleagues, or management, you'll need to be able to communicate effectively and clearly.
Working in hospitality will help you develop active listening skills, learn how to ask the right questions, and develop a professional tone.
But that's not all; other important 'soft' skills like multitasking, teamwork, time management, problem-solving, and more become second nature to people working in hospitality, because you get to deploy them pretty much every day of your working life, given how fast-paced a hospitality sector working environment can be.
4. It's a great way to achieve your leadership ambitions
Leadership skills are essential in a fast-moving industry like hospitality, and there are plenty of opportunities for those who demonstrate strong leadership skills
Hotel managers, revenue managers, and guest services managers all need to be effective leaders to succeed in their roles. If you're looking to develop your leadership skills, the hospitality industry is an excellent place to do that.
Are you serious about a career in hospitality?
Our Bachelor's in International Hospitality Business is the perfect first step towards a successful career in hospitality
Bachelor degree in hospitality management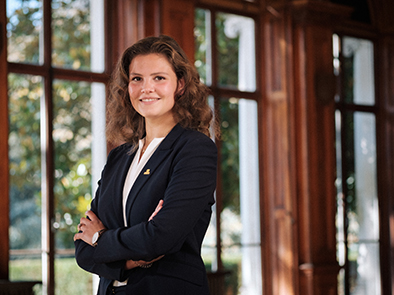 5. You can choose a hospitality job that suits your skills and personality
Whether you want to work inside a hotel or in the wider travel and tourism industry, the sheer breadth of career opportunities available is staggering.
An obvious choice is hotel manager, responsible for the day-to-day operations of the hotel.
But within the hotel environment you can also specialize, perhaps aiming for the role of food & beverage manager, where you'll oversee all the restaurants and bars – perhaps as a stepping-stone to a role in the wider food & beverage industry?
Maybe your interest is in organizing and running events, like conferences and wedding receptions? In that case you could aim to become an event planner.
We talk about the specialization of revenue management elsewhere (see point 7), but maybe your ambitions lay outside the hotel, as a luxury travel agent creating bespoke experiences for wealthy travelers? The possibilities are endless…
6. Work alongside people from all over the world
The hospitality industry attracts people from all over the world, which means that you'll have the opportunity to work with people from diverse backgrounds and cultures.
Working with people from other cultures can be a rich and rewarding experience, as you'll learn about different customs, languages, and ways of life.
This is something we call 'intercultural fluency' and it's a customer service skill that is highly prized as our world becomes ever smaller due to the growth of international travel.
It's also something you acquire as part of your Glion education, as you'll live and learn surrounded by fellow students from anything up to 100 different countries while on campus.
7. Specialize in revenue management and make a difference to the bottom line
Revenue management has become an essential part of the hospitality industry, and working in the field will give you the opportunity to play an important role in the financial success of an individual hotel or a portfolio of properties owned by a hotel company.
Revenue management involves optimizing pricing and inventory to maximize revenue and profitability. If you're interested in a career in revenue management, working in the hospitality industry is an excellent way to gain experience and develop your skills. And to get you started, you will often find revenue management taught as part of a degree in hospitality.
8. You can immerse yourself in luxury
If luxury is your passion, the luxury hotel sector is the perfect place to build your career. Luxury hotels offer the same range of job opportunities, from guest services to revenue management, as their more mass-market cousins.
However, in the luxury environment everything is turned up a level due to the demands of the high-end clientele. It means working in luxury hotels can be a challenging but highly rewarding experience.
To succeed in luxury hospitality you'll need exceptional attention to detail, coupled with superb communication and customer service skills. The rewards can include higher than average pay and the chance to live in some of the world's most exclusive and exotic locations!
9. The chance to make a difference to people's lives
The hospitality industry is also known as the 'happiness industry'. It's a great place to work if you have a positive mindset because it's all about providing excellent customer service, and working in the sector gives you the opportunity to make a difference in people's lives.
Whether you're helping a guest have a memorable vacation, providing exceptional customer service to a business traveler, or even just making your contribution to a positive work culture, you'll have the chance to make a good impact on people.
And here's a bonus reason…
To this list, we'll add one last reason why a career in hospitality is a great choice, it's the element that our students experience before they even graduate from Glion.
10. Hospitality management programs are awesome!
The quickest way to stellar careers in hospitality management is to start with a recognized hospitality degree which combines hands-on practical training, the academic excellence of a business degree, and immersive industry internships.
At Glion, our students dive straight into the heart of the industry with a foundation in operational areas such as kitchen, reception, and rooms division. Then, they head off to get vital work experience on an internship.
The next step is to study applied business and management courses, before a second internship that means you'll have a year of real-world work experience before you graduate with your degree in hospitality.
It's a truly transformative experience, creating graduates so employable that 94% of them have one or more job offers upon graduation.
No wonder Glion is ranked no.4 globally for employer reputation in the QS World University Rankings.
If you want to get into the best hospitality jobs, contact us to receive a brochure about our programs and to register for free education counseling.
Learn more about hospitality careers
From the Finance and Luxury industries to Hotel Management, hospitality offers a broad career path