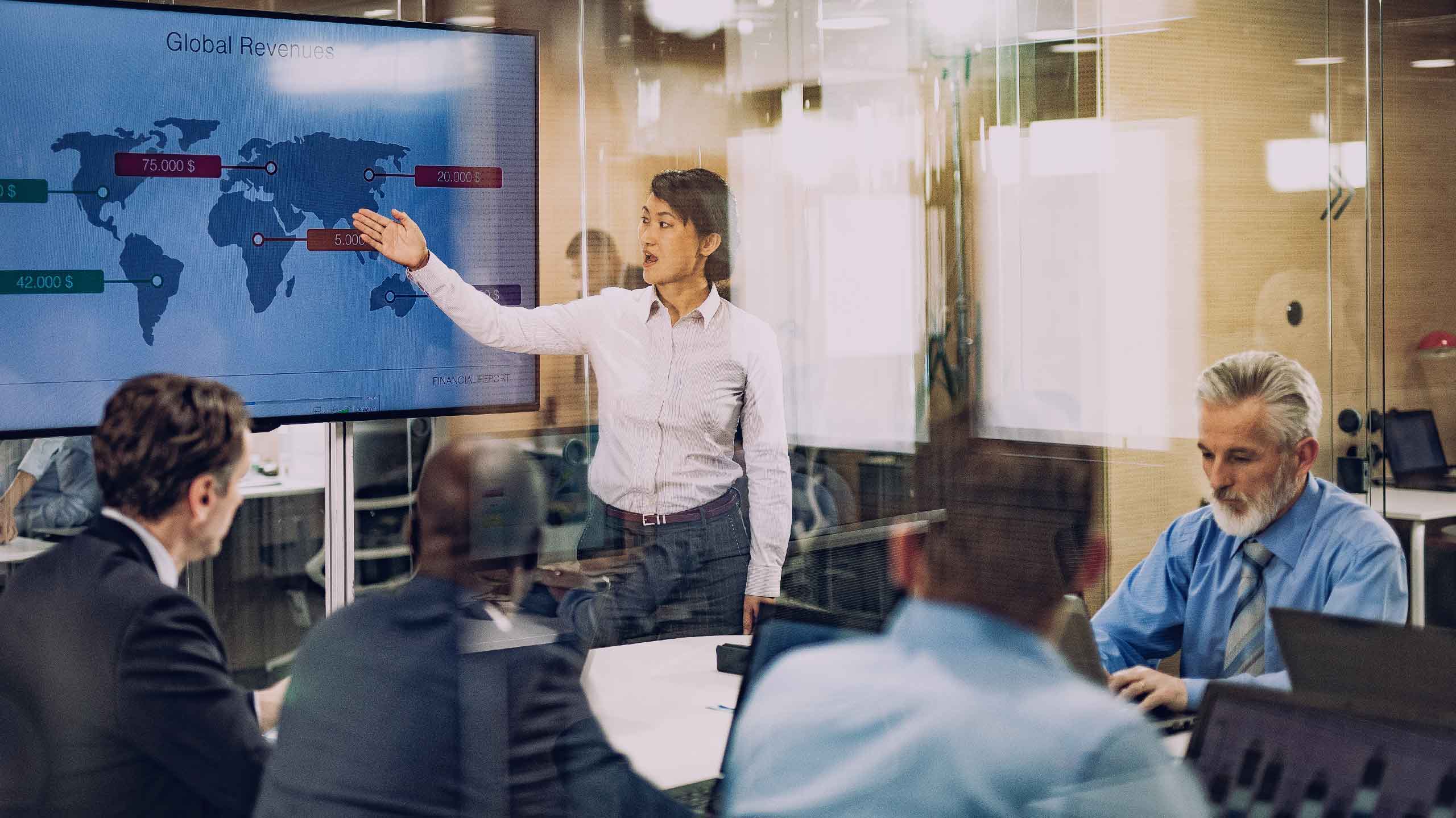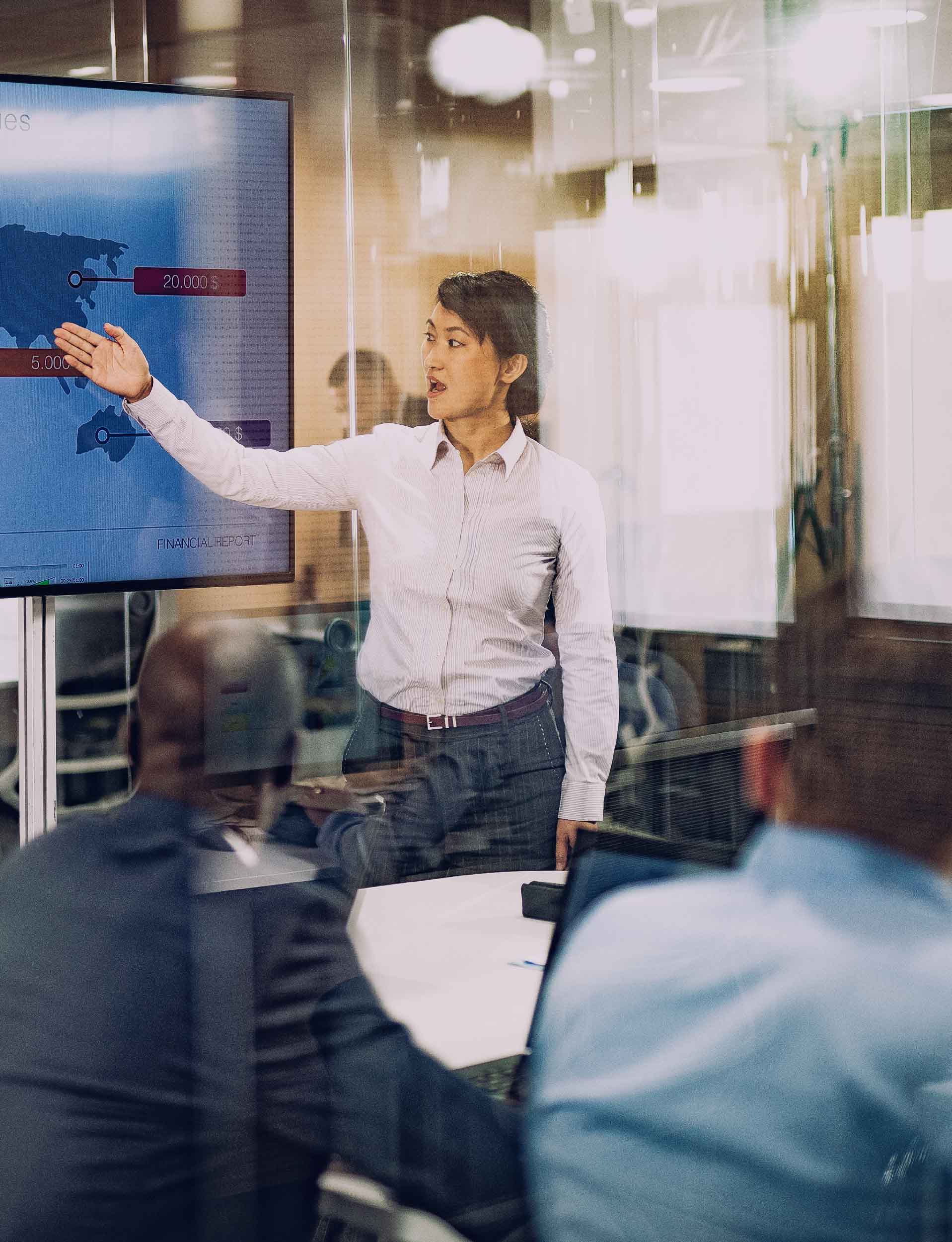 If you're looking at starting a hospitality career, you will have probably come across the role of brand manager.
This can be a very rewarding and enjoyable career for anyone who wants to work in marketing within hospitality, though hospitality is an important field in itself.
With so many different roles in hospitality and marketing, it can be a challenge to know what exactly constitutes brand management roles.
In this article we'll go over what it means to work in brand management responsibilities, the skills and knowledge you will need as a brand manager, as well as what kind of career you could look forward to.
What is a brand manager?
A brand manager is responsible for how people view the brand as a whole. They have to use market research and market strategy to make sure that the brand is perceived in the right way.
This is very important because a brand will need to connect with a specific target audience.
The brand or marketing manager will often work closely with the marketing team to ensure that the right branding strategy is used.
For example, brand management for a luxury company will include keeping abreast of luxury marketing trends and putting across the right image of exclusivity, quality, and desirability.
In hospitality, this can also include making sure that the venue's appearance is maintained, as well as running promotions and advertising efforts.
Key responsibilities of a brand manager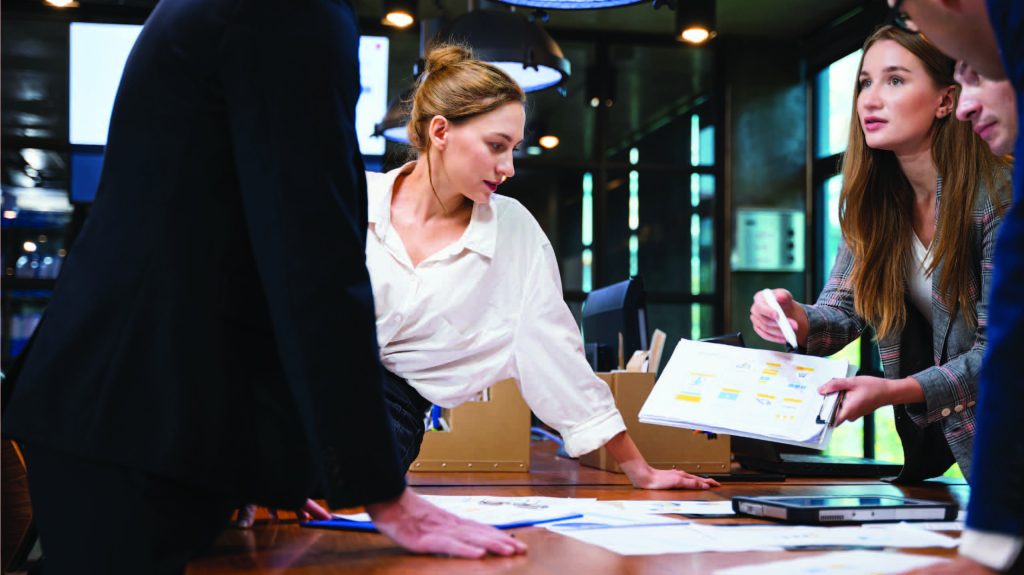 Nitat Termmee/Moment via Getty Images
The key brand management responsibilities are:
Making sure the brand's advertising aligns with the image they are trying to portray

Liaising with different departments to make sure all of them work well together on marketing

Identifying the key market demographic

Staying up to date with marketing trends.
The day-to-day tasks of a brand manager
In order to meet their key responsibilities, there are several things that brand marketers can expect to do during their usual work week.
Conducting market research
Market research is vital for the brand manager to make sure that the company's advertising and PR is going to be effective.
Markets can fluctuate rapidly, with customers demanding the latest trend or with guests having new preferences in services and product lines that they want to purchase.
It's important to conduct suitable research with focus groups, surveys, and feedback to ensure that you can carry out data-driven decision-making to support the company's direction.
Developing brand strategies
Brand managers need to use the data they get from market research to develop brand strategies.
These will be strategies that cover everything from marketing to graphics and product presentation.
This will often mean working with several different departments within the company, using cross-functional collaboration to work with graphic design teams, digital marketing experts, managers of individual locations, and more.
Overseeing advertising and promotional activities
One of the main elements of any brand marketer's day is overseeing advertising to ensure consistent messaging.
As well as planning the advertising and promotions that the company will use, they need to monitor how successful it is and adjust their approach if needed.
Tracking the effectiveness of marketing and promotional activities will need to be done almost constantly in order to stay ahead of the competition.
Managing budgets and resources
Brand managers will often be responsible for budget management and resource allocation within marketing and branding.
This is important to make sure that there are sufficient resources to carry out a marketing campaign.
This can mean increasing the price of marketing materials, for example, advert costs or the budget for promotional activities.
Skills and qualifications for a brand manager
FluxFactory/E+via Getty Images
To succeed in brand management roles, there is a range of skills, knowledge, and experience that you will need. Brand management requires a potent mix of business acumen and creativity.
You will also need to have a thorough understanding of the industry you work in.
For brand marketing in the hospitality business, this means being familiar with the different types of hospitality, as well as specific factors related to your company.
For example, knowledge of hotel management is vital to know when devising a brand for a hotel.
What qualifications do I need to become a brand manager?
There are many qualifications that you can get to work within the field of brand management.
Different companies will have varying education requirements, so you will need to check what is expected in the field you are aiming for.
For a career in brand management in the hospitality industry, you can choose to study a course such as a hospitality master's program or another hospitality degree to develop expertise in the field.
You could also look at courses that give you specific knowledge of marketing and advertising.
Emark on a dynamic career in luxury brand management with a master's degree from Glion
With intensive courses and a professional internship, you'll have the skills and experience for exciting roles in luxury brand management
Master's luxury brand management
What experience do I need to become a brand manager?
To work in brand management, you will usually need to have worked in the industry and have experience in marketing.
It can also be advantageous to have customer service experience. However, if you don't have relevant experience, you can still get ahead in this field with the right qualifications, especially if you choose qualifications that include professional internships or placements where you can develop practical capabilities.
Key skills and competencies
These are some of the main skills you need to have as a brand manager.
Strong communication and interpersonal skills:

Since you will be working across multiple departments and collaborating with outside companies, you will need good written and verbal communication skills. You'll also need to plan strategic communication with customers.

Marketing and advertising experience:

Experience in marketing is important to make sure that you can build good brand strategies.

Data analysis and interpretation skills:

You need to have good analytical skills in order to track the success of a brand or marketing strategy. You need to constantly monitor the marketing plan and improve it as needed.

Financial management skills:

Since brand managers need to handle the budget for marketing, they need to have good financial skills and budgeting capabilities.

Creativity and innovation:

Marketing and advertising require creativity and thinking outside the box to make sure your company is noticed and to ensure certain offers or product lines are highlighted in a way that appeals to customers.

Project management skills:

Brand managers will often be overseeing multiple projects at the same time. For example, this could be a logo redesign as well as arranging new marketing materials and liaising with branch managers to handle promotional activities. It's important to be competent at managing projects and managing teams.

Critical thinking

: There is a lot to weigh up and consider in this role, so critical thinking is vital.
Many of these skills can be gained by getting the right education in brand marketing, luxury management, or hospitality management, which will include training in the right management and marketing mix of skills.
Personal characteristics for brand management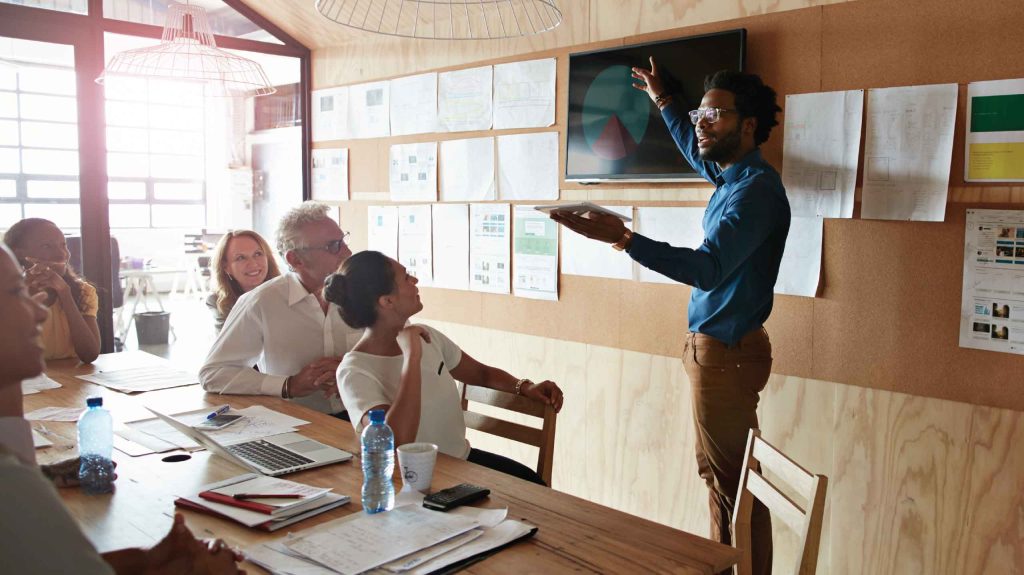 Klaus Vedfelt/DigitalVisionvia Getty Images
In addition to the skills outline, you will need to have certain characteristics to succeed in this kind of role, such as:
A good work ethic

Time management skills

Good organizational skills

Dedication

Interest in the industry

Multi-tasking abilities.
Career paths for brand managers
More companies are looking to hire brand managers to help them manage marketing and how they're perceived.
Previously you might only find brand managers for major luxury labels, but it is becoming more and more common to have a brand manager even in smaller companies.
This means that there are more opportunities for a brand manager, as well as different career paths that you can choose from.
This could include working for a multi-location hotel chain or working for a smaller business.
You could also look at working as a consultant brand manager for companies that cannot hire someone permanently for the role.
Embark on a new and varied career with a hospitality management degree from Glion
Launch a successful career brand management for hospitality with this applied business degree that gives you real-world skills combined with professional expertise
Bachelor's in business management hospitality
Advancement opportunities
With an increasing range of companies wanting brand management expertise, there are excellent advancement opportunities in the field.
Many brand managers aim to advance into luxury management, which can be a rewarding career for people who want to manage a major, well-known brand.
There are also high salaries with many benefits to aim for when you work in brand management, especially in the luxury sector.
Brand management: Summary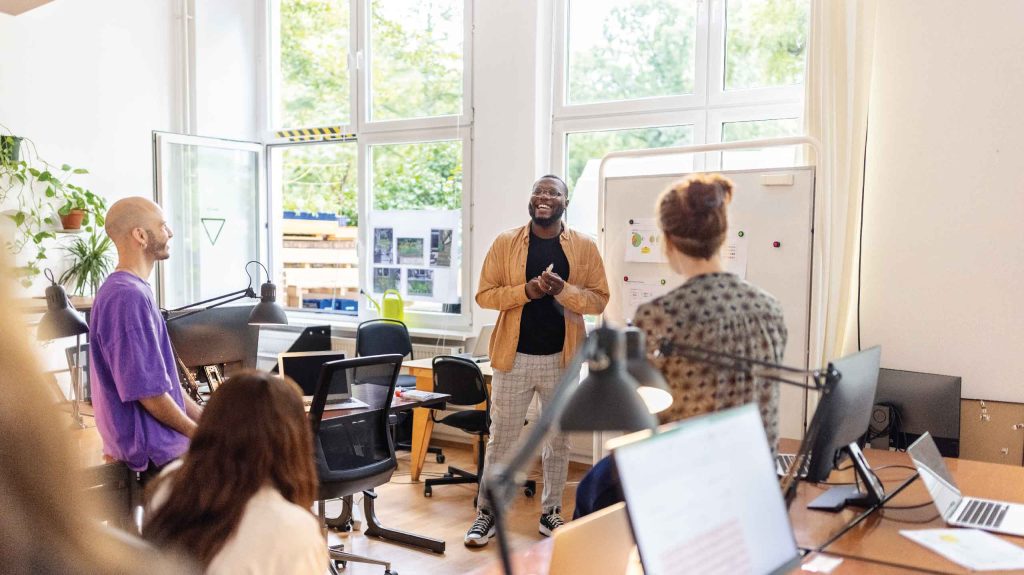 Luis Alvarez/DigitalVision via Getty Images
Brand management is a growing field. This is particularly important in the luxury hospitality industry, but it is becoming more and more common in all sectors.
The role of brand manager means controlling how your brand is seen by consumers as well as handling marketing, promotions, and reputation.
One of the best ways to get into brand management in hospitality is to get a hands-on hospitality management degree that gives you practical experience in the field.
You will also need to develop skills such as creativity, communication, and competent data analysis.
Photo Credits
Main Image: vm/E+via Getty Images