The hotel industry is an exciting and ever-changing field to work in. If you are looking at starting a career in hospitality, you might be wondering what kind of career path you could follow and what kind of roles you can aspire to.
In this article, we'll go over the different types of hospitality roles that you'll find in the hotel industry at different levels. We'll discuss what different duties and responsibilities some  could require, as well as the skills and education needed to succeed in the hotel industry.
What is the hotel industry?
The hotel industry encompasses everything to do with lodging and boarding for guests, and it is a major part of the hospitality sector.
The hotel industry includes hotels, B&Bs, hostels, motels, resorts, and more. Of course, this means there is a big focus on customer service skills and working directly with guests, but there are many elements of the hotel industry that might not be immediately obvious.
For example, every hospitality business will need managers to handle the smooth operations of the company.
There are also lots of different areas within the hotel industry, as hotels often offer restaurants, bars, spas, and other amenities for guests, which means there is a wide variety of hospitality roles within hotels.
Hotels and the economy
The hotel industry is a major player in the global economy. With the rise of international travel, hotels and hospitality have been a growth industry that is predicted to keep growing.
This means that hotel management careers can be a great route if you want to work in an industry with a dynamic environment and lots of potential for advancement, with new jobs in hospitality cropping up frequently.
This is just one of the reasons that hospitality industry careers are so popular.
It also means that if you have aspirations of starting your own hospitality business, there is plenty of room for new hotels, resorts, or other venues to enter the market. With international business and tourism still going strong, the hotel industry can be very lucrative and exciting.
Types of careers in the hotel industry
There are many different careers in the hotel industry. The different roles cover a wide range of responsibilities, meaning that you can find a range of roles to suit many skills and interests. Some of the main employment opportunities in the hotel industry include:
Hotel management careers

Hotel operations jobs

Sales and marketing careers

Food and beverage careers

Housekeeping jobs

Engineering and maintenance careers.
Within all parts of the hotel industry, there are many different positions with a range of responsibilities, from entry-level jobs to senior appointments. This means there are plenty of opportunities to advance, even if you start at an entry-level job.
Entry-level jobs in the hotel industry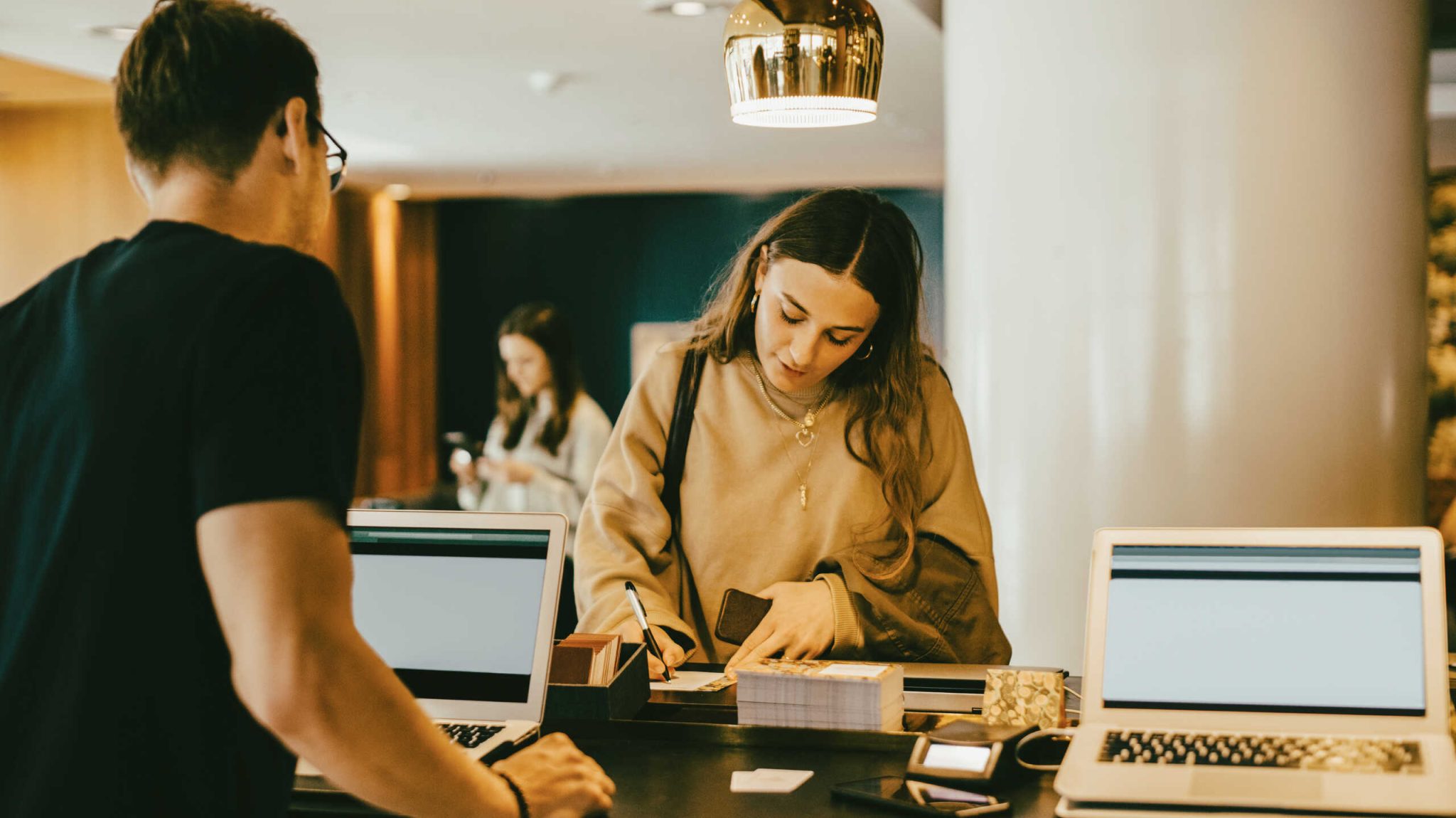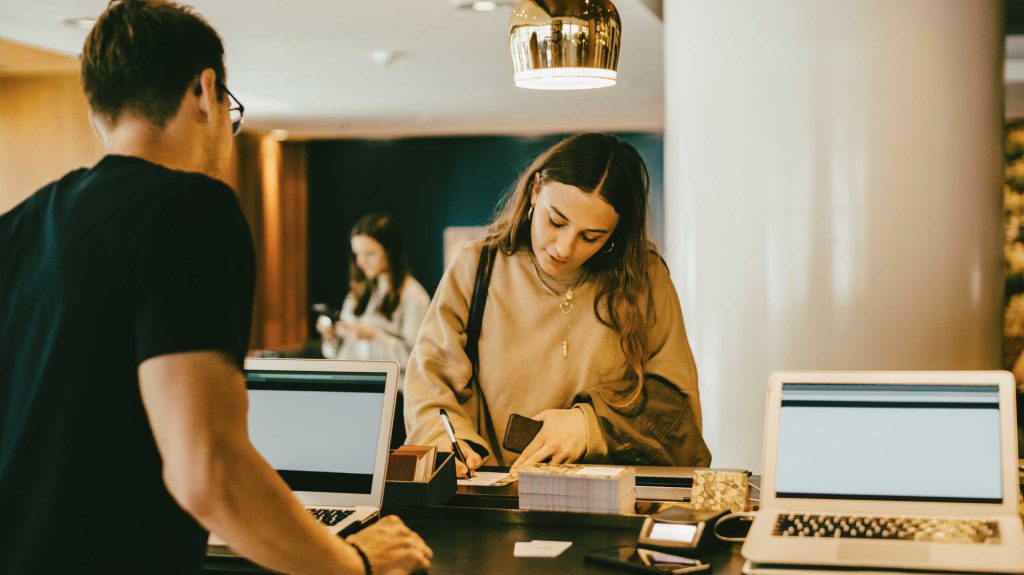 Maskot/Maskot via Getty Images
Many entry-level jobs in the hospitality industry involve directly dealing with guests and customers. People in these roles benefit a great deal from having excellent customer service skills. There are also various back-of-house roles as well and roles available include the following.
Front desk agent:

The front desk agent job description includes greeting guests and helping them with queries.

Guest service agent

: In this role, you would typically be answering guest queries and arranging reservations, as well as processing payments.

Housekeeper:

Housekeeping is responsible for ensuring that hotel rooms are clean and tidy and replenishing supplies.

Room attendant:

In this role, you would be responsible for helping guests to their rooms, delivering food, and handling other requests.

Server:

Servers are front-of-house staff that work in restaurants or bars found within hotels.

Cook:

Cooks, kitchen porters, and junior chefs all work to prepare food and drinks for restaurants, bars, and room service.
Mid-level jobs in the hotel industry
There are plenty of mid-level roles in the hotel industry, which you can either advance to from an entry-level role, or which you can land with the right education and experience.
These are some of the many jobs you can get with a hospitality management degree. A hotel manager job description will often involve handling a specific sector, such as the following:
Sales manager

: This person is responsible for meeting sales targets and dealing with large contracts.

Marketing manager: Sometimes called the brand manager

, this role involves running adverts and promotions, handling social media and branding.

Revenue manager: Hotel revenue management

 involves using data and market predictions of demand to set prices and maximize income for the hotel.

Restaurant manager:

A restaurant manager will be responsible for running the on-site restaurant, or a bar manager would handle the bar. This includes overseeing all other staff in the section.

Banquet manager:

This role means being responsible for catering and large events in the hotel. This includes liaising with the head chef and front-of-house staff.

Guest services manager

: This includes managing front-of-house staff, and handling reservations and services offered.
Senior-level jobs in the hotel industry
Hotels also have senior roles where people oversee a department or division. While it is possible to progress to these roles through experience in other hospitality jobs, the most common route into these roles is by getting a hospitality degree. Some of these roles include:
General manager

Director of sales

Director of marketing

Director of operations

Director of human resources

Director of finance
World-class degrees in business management
Our international business degrees combine professional internships with expert mentorship to equip you for success in senior-level hotel roles
Bachelor of international business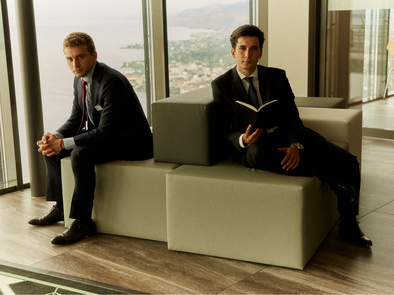 Skills required for a successful career in the hotel industry
Hospitality industry careers can benefit from a wide range of different skills, all of which can be gained through a degree in hospitality management.
Building these skills can be fundamental to ensuring success in hospitality jobs. A lot of these are transferable skills that can be used in other roles as well, such as other tourism industry jobs or management roles.
There are many skills you can draw on such as these:
Communication skills for the hotel industry include written and verbal communication with guests, team members, and suppliers, and they are vital for building good guest experience

Customer service skills are vital for dealing with guests and members of the public

Time management skills help ensure that you can plan and manage several projects all at once

Leadership skills in the hotel industry are vital whether you are in senior or mid-level roles

Problem-solving skills are essential in the hotel industry as issues can arise in a fast-paced environment

Technological skills are vital as digital transformation in hospitality means that there are more ways hotels are using technology-based solutions
Opportunities for career advancement in the hotel industry
If you want to advance within the hotel industry, there are many ways you can work towards more senior roles. Getting experience in entry and mid-level roles can help you acquire the skills needed.
You can also look at continuing education in the hospitality industry to help you learn more skills and get professional certifications.
For example, you could look at a hospitality management degree, leadership training programs, or hotel management certifications programs. All of these can help ensure that you get promotions into more senior and specialized roles.
Masters-level studies in hotel management
Climb the hospitality career ladder fast with this degree that gives you essential skills and techniques, combined with internships for priceless real-world experience.
Hotel management masters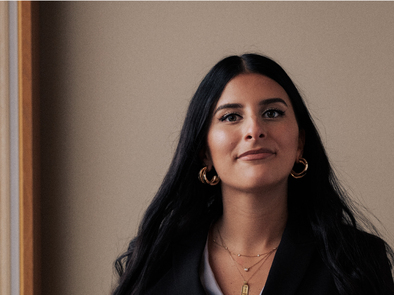 Emerging trends in the hotel industry
There are many hotel industry trends that can make hospitality an interesting sector to work in, including the following.
Digital transformation and the increase in tech use, such as social media, electronic communications, and high-tech services in hotels.

Personalization and customization mean clients have more expectations that hotels try to meet, especially in luxury tourism.

Sustainability in the hotel industry is important, including ensuring low carbon emissions and sustainability in the suppliers they use.

Health and wellness is a popular trend that increases options in the services that hotels can offer.

The short-term rental industry, such as Airbnb, presents new challenges and competition for hotels.

Seasonality in the hotel industry is becoming more widespread as people travel abroad for different types of holidays in different seasons.
Strategies to overcome challenges in the hotel industry
To be successful in hotel management, you'll need to work on strategies to overcome hotel industry challenges. Some strategies that you would study in a hospitality degree include:
Hiring and retention strategies

Revenue management strategies

Diversification strategies

Risk management strategies
Top employers in the hotel industry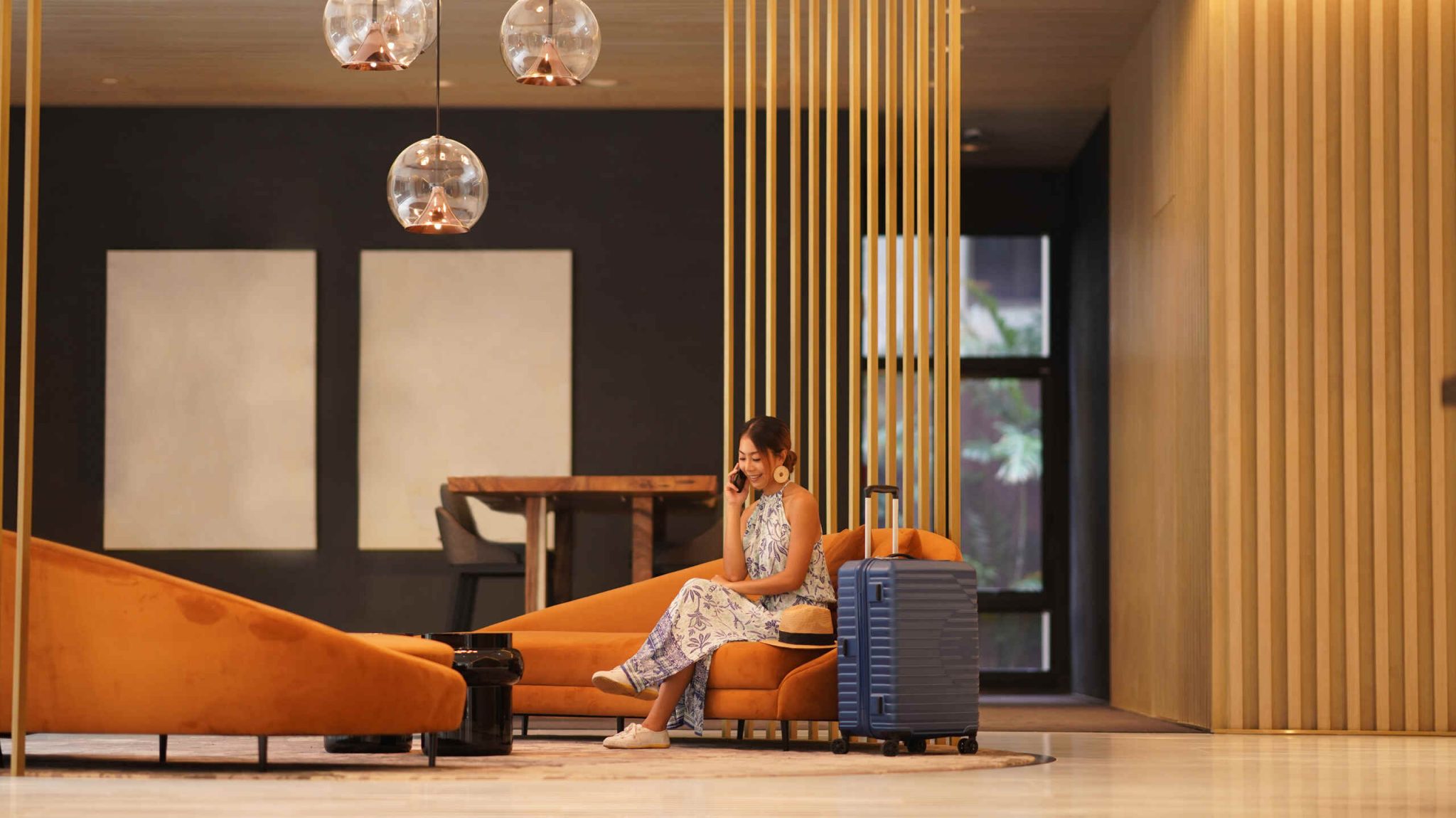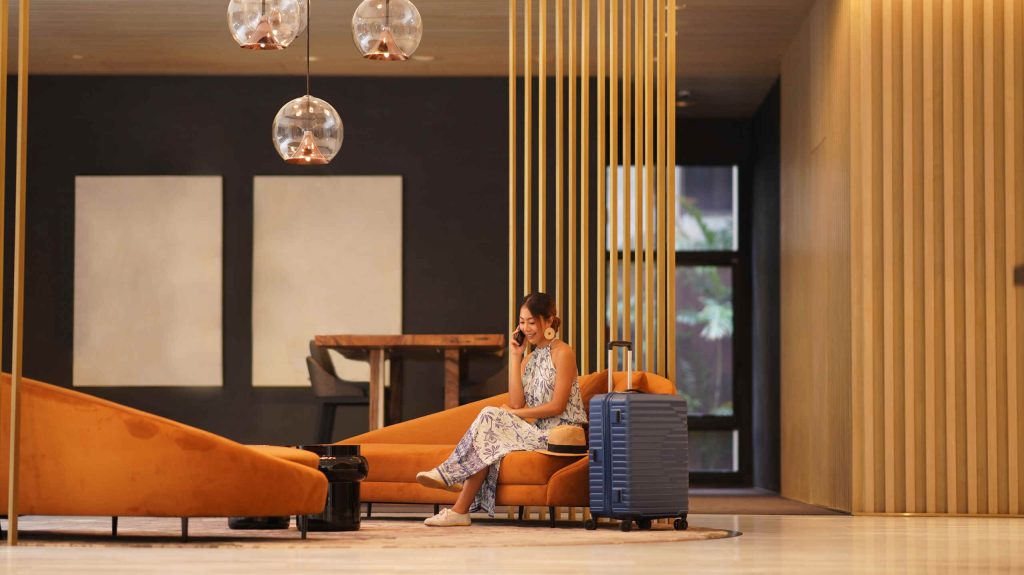 wera Rodsawang/Moment via Getty Images
There are many different companies that you could end up working for in the hotel industry. You could work in small companies and individual hotels, start your own hotel, or work for some of the top employers, such as:
Marriott International

Hilton Worldwide Holdings Inc.

Intercontinental Hotels Group

Accor Hotels
Is the hotel industry a good career path?
Careers in hotel management can be exciting and interesting for many people, whether you want to become an event manager, a general manager, or anything else.
This is especially the case if you love working with customers and managing high-end businesses. There are also plenty of opportunities for advancement or branching out, such as moving to restaurant management or revenue management jobs.
Careers in the hotel industry: conclusion
The hotel industry is booming and shows no sign of stopping. This means that there is a huge variety of career options waiting for you, including managerial roles that will make the most of the education you get from a hospitality school in Switzerland.
If you want to work in this fast-paced and fascinating field, you can gain excellent skills and experience by studying for a hospitality degree.
Photo credits
Main image: Morsa Images/DigitalVision via Getty Images