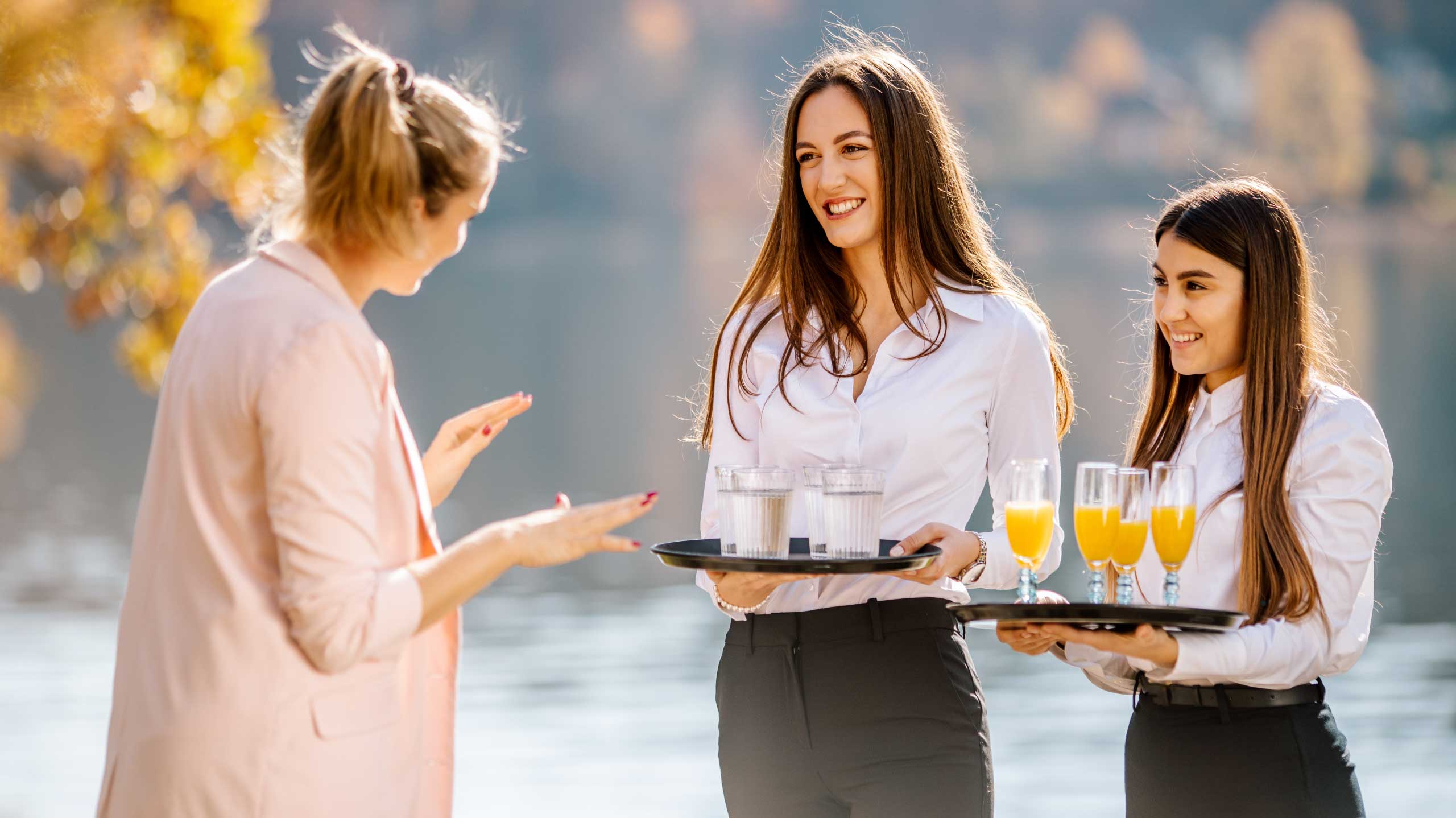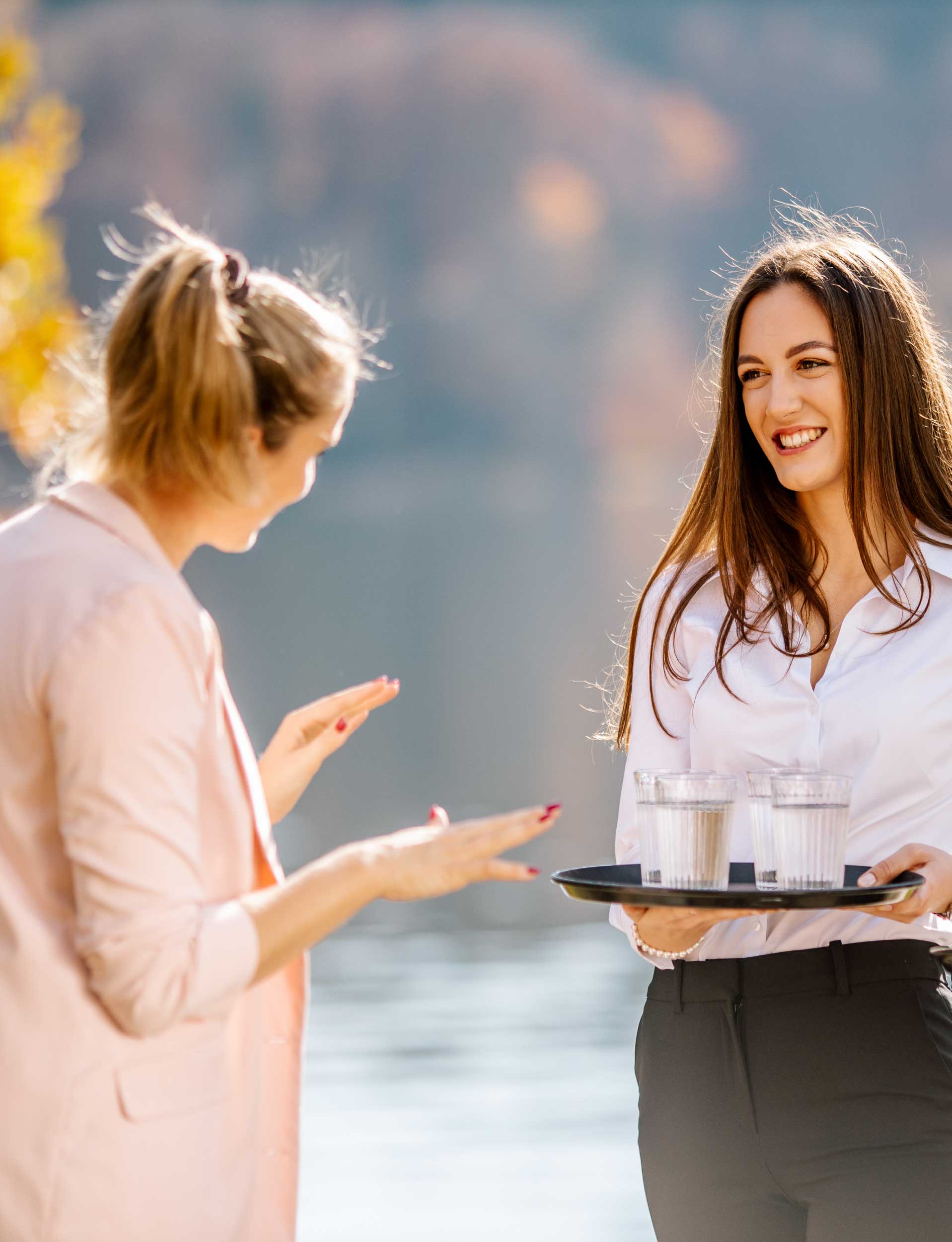 If you love working with people and want an exciting new career, you might be looking at career options in the hospitality business. There is a wide range of varied and rewarding hospitality careers, including roles that focus on hospitality customer service.
In this article, we will lay out a comprehensive guide to what hospitality customer service is, what skills it requires, and what kinds of careers and opportunities you could enjoy in this sector.
Introduction to hospitality customer service
Hospitality is naturally very customer-focused, and there are very many ways that you can be in a position to interact with customers. This is why customer service in the hospitality industry is so important, and why there are so many roles involving customer service.
Understanding customer service in the hospitality industry
Chances are that you've come across the idea of customer service before. However, if you are looking into hospitality customer service as a career, you should make sure that you know what it means within the industry of hospitality specifically, as well as why it is so critical to success.
Defining customer service in the hospitality industry
Customer service in the hospitality industry is related to any area where customers will have direct interactions with staff in a hospitality venue. This could be speaking to the front desk of a hotel to book a room, checking in for a stay or ordering a meal, or any other time hotel personnel are attending to customers. While this might immediately bring images of front-line staff, there are also plenty of customer service management roles in hospitality, which are exciting careers that degree-educated workers can aim for.
What is the importance of customer service in the hospitality industry?
Morsa Images/Stone via Getty Images
In hospitality, customers are your income. Usually, this means guests paying for hotels, resorts, restaurants, or other venues directly. The hospitality sector is highly competitive, which means that making sure your guests are happy is vital for the profitability of the company.
Customer service will make sure that you get repeat customers and good reviews – it can even help in making sure that customers work as brand advocates, sharing positive feedback and effectively advertising your business to others.
Customer service vs. guest experience
The terms customer service and guest experience describe similar aspects of hospitality, but there are some differences. Guest experience typically refers to all the interactions that a guest will have with your brand or while being a customer. Customer service, on the other hand, focuses on the individual interactions listed above.
For example, the core of what you offer, such as high-end hotel rooms, can contribute to the guest experience but isn't considered customer service. However, a guest asking for additional help does come under customer service.
What are the necessary skills for a career in hospitality customer service?
There are many skills that career-seekers should have if they are planning to become professionals in the world of hospitality customer service. For high school leavers or people looking for a career change, one of the most comprehensive ways to get these skills is through educational courses, as these skills are an essential aspect of hospitality studies.
First-class degrees in hospitality
With all the skills you need for customer service management, this course includes internships to launch your career
Bachelor in hospitality management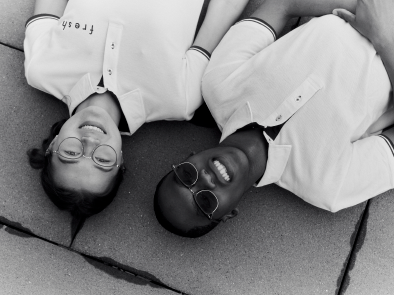 Interpersonal skills
Being personable and getting on well with people is of course vital in customer service. This means being friendly and engaging when interacting with people and maintaining a professional yet conversational tone. It also means being able to read people well, using emotional aptitude and a degree of empathy to understand what people want and evaluate how best to help them.
Communication skills
Communication is vital, both in written and verbal forms. You'll need to be informative and pleasant when dealing with guests, giving them the information they need, but you'll also need to have good communication with other team members or employees that you may be managing. This includes knowing how to be motivational, and pleasant, but also clear about what needs to be done.
Problem-solving skills
A great deal of customer service comes down to problem-solving. The world of hospitality is fast-paced and problems can often crop up, such as supply line issues, changing guest expectations, or unexpected events. This means that it's important to think on your feet and solve problems as they arise.
Attention to detail
It's always essential to have good attention to detail. Especially in luxury or high-end hospitality and hotel management, customers will have high expectations and you have to make sure that all the details are right.
Multitasking skills
As we've already mentioned, customer service in the hospitality industry is fast-paced and can be very demanding. It's vital to be able to prioritize different tasks and multitask to make sure that everything is taken care of at the right time.
Career paths in hospitality customer service
Sofie Delauw/Image Source via Getty Images
There are lots of hospitality career options within the realm of customer service. With the large and growing size of the hospitality industry, there is also plenty of room for people to advance and progress with experience and skills.
Entry-level positions
There are lots of entry-level positions which can be great for people to get experience in customer service. This includes roles such as working at the front desk of a hotel or handling customer calls.
Management positions
As well as entry-level roles, there are plenty of management careers overseeing customer service staff. This is especially common in larger venues such as major resorts, or big chains of multiple hotels.
Entrepreneurial opportunities
There are always entrepreneurial options where you can benefit from customer service skills. Whether this is managing your own hospitality business or consultancy, customer service is very important.
Job roles in hospitality customer service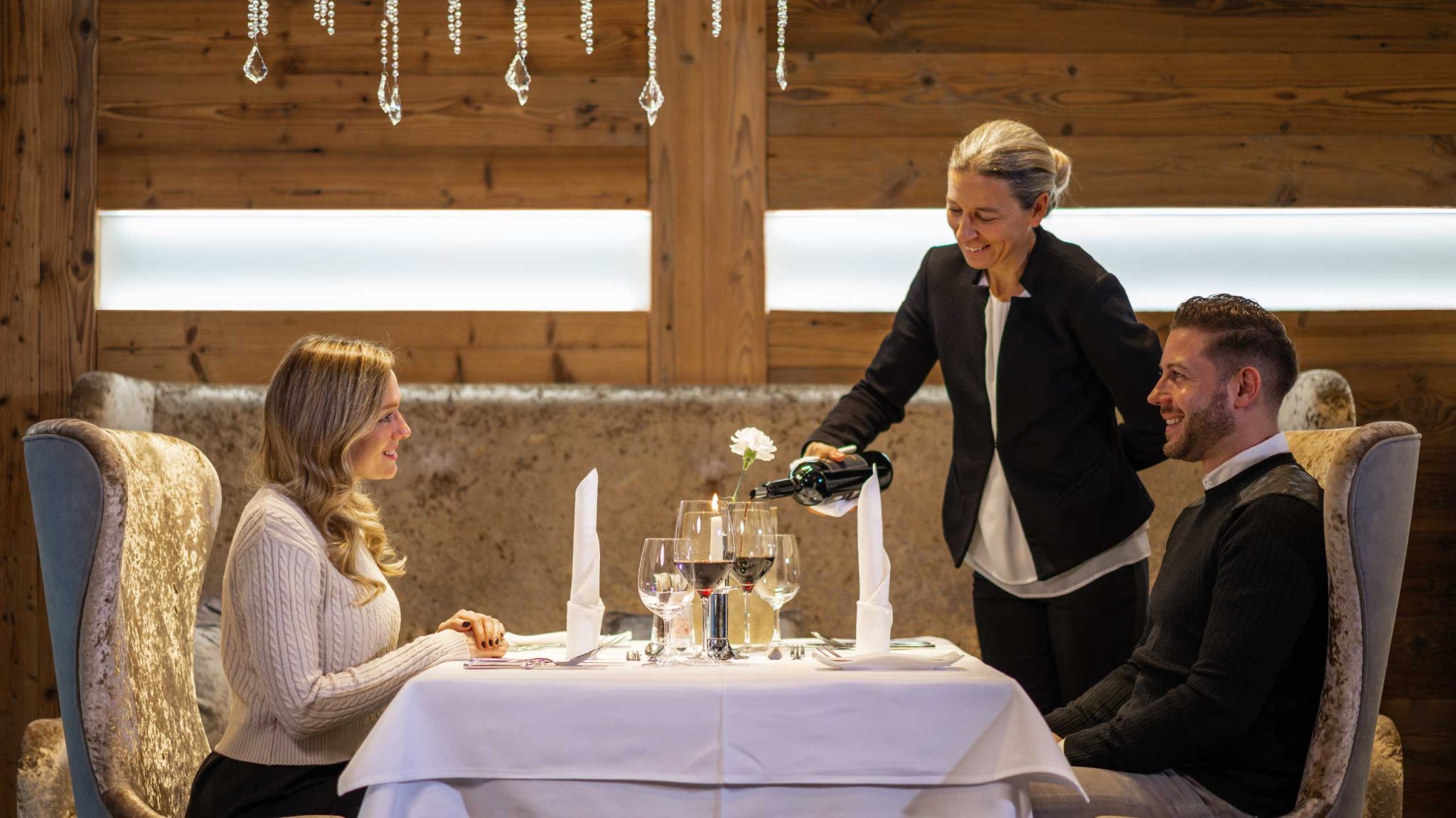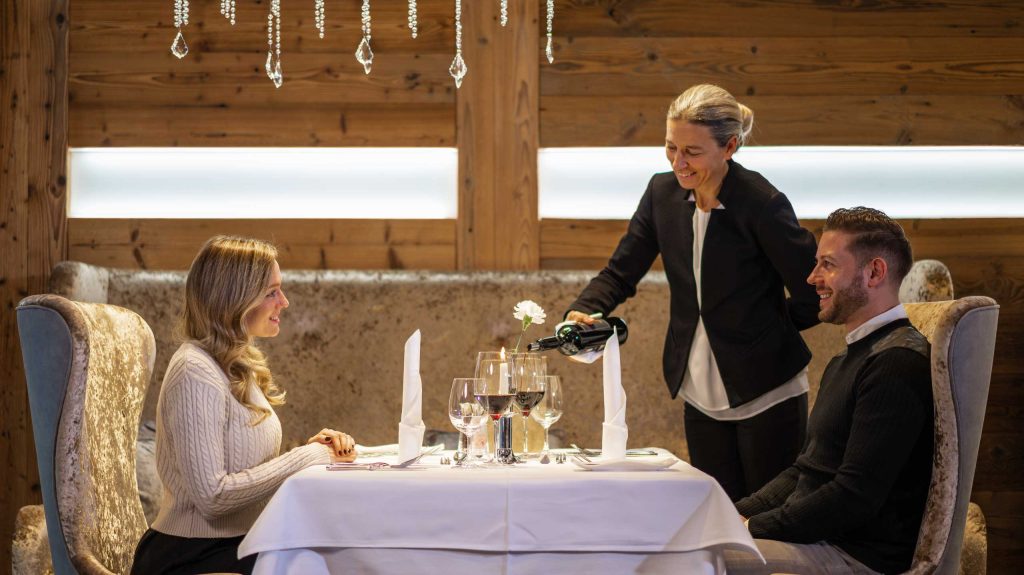 amriphoto/E+ via Getty Images
Having a hospitality degree will open doors to a lot of careers. Some of the main careers for customer service in hospitality include the following.
General manager
This post would mean having an overview of the entire hospitality business, including overseeing customer service.
Director of guest services
The director of guest services would be responsible for managing many of the employees who interact directly with customers, such as front desk staff, cleaning staff, and catering personnel.
Director of sales and marketing
Sales and marketing go hand in hand with customer service, as the two departments need to make sure that the right elements are being advertised to attract customers and to ensure that customers get the service they expect. This role means being creative and staying up to date with luxury marketing trends and customer expectations.
Spa director
A spa director would oversee all the activities that happen in a spa facility. This includes how spa staff deliver services and interact with customers and additional requests that customers have.
Food and beverage director
Food and beverage directors will often direct restaurants, catering options, bars, room service food options, and more. Again, this will often mean overseeing how the staff in that department interact with customers to make sure that customers get great service.
How do I get started in a career in hospitality customer service?
One of the best ways to get started in a hospitality customer service career is to acquire the skills and knowledge you need by studying for a hospitality degree. It is also advisable to get experience either in the hospitality sector or in customer service. Being equipped with the appropriate qualifications can help make sure that you can advance rapidly to management roles.
Comprehensive degrees in the art of hospitality.
This course combines expert guidance and real-world experience, making sure you get all the skills you need for a successful career in hospitality customer service.
Master's degree in hospitality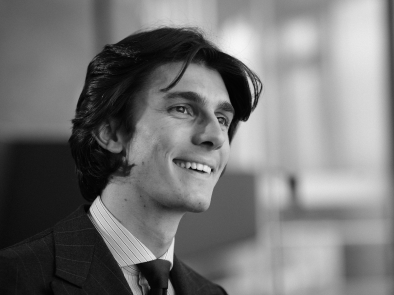 Hospitality customer service: conclusion
Customer service in hospitality is important as it helps ensure that your guests are satisfied, which in turn helps ensure profitability for the business. Customer service management can be a rewarding career that lets you have an exciting working relationship with both other staff and members of the public. Every factor of hospitality needs skilled managers, from resorts to spas to restaurants. If you're looking for a career in hospitality management, studying hospitality can help you get the skills and experience you need.
Photo credits
Main image: Westend61/Westend61via Getty Images