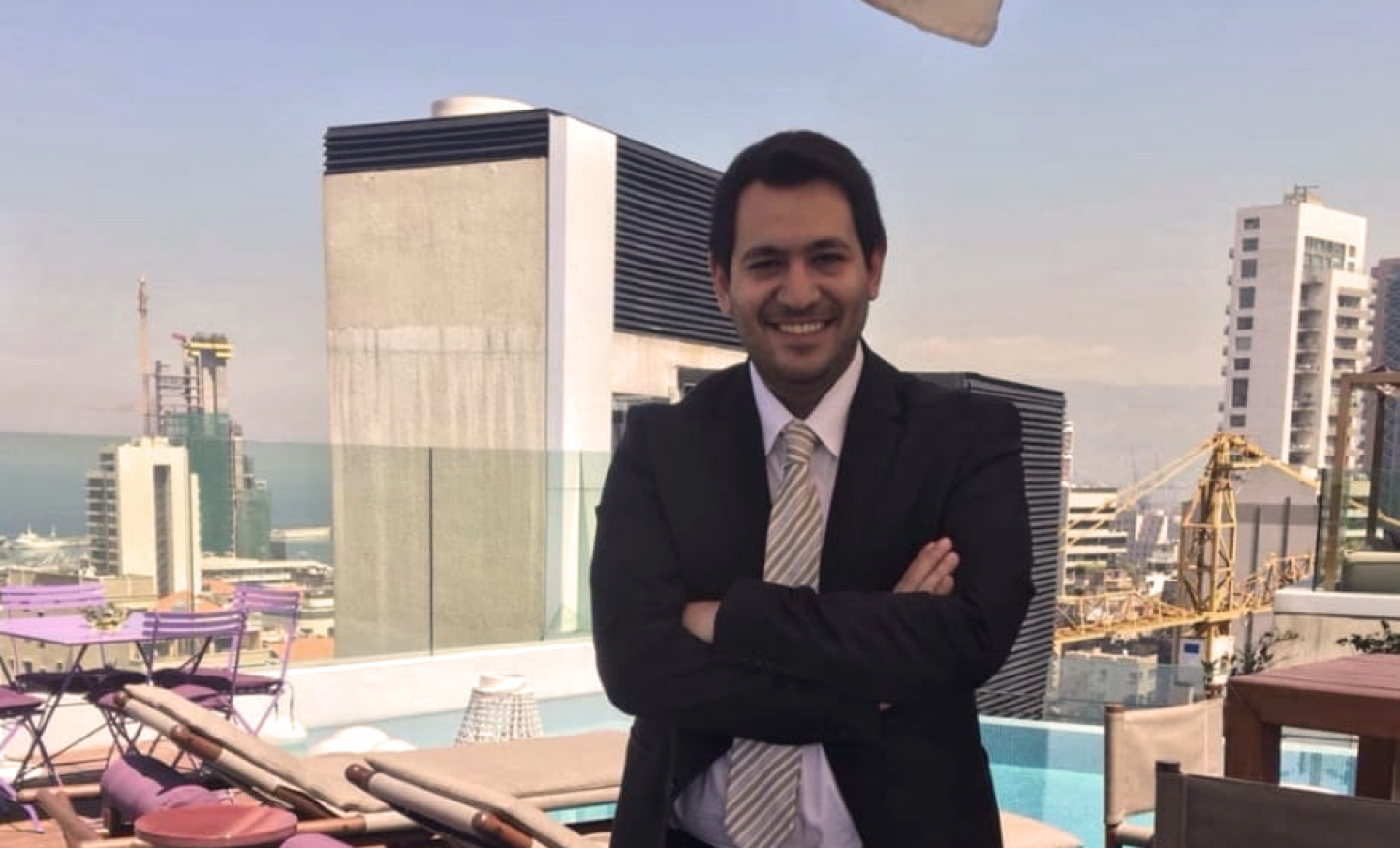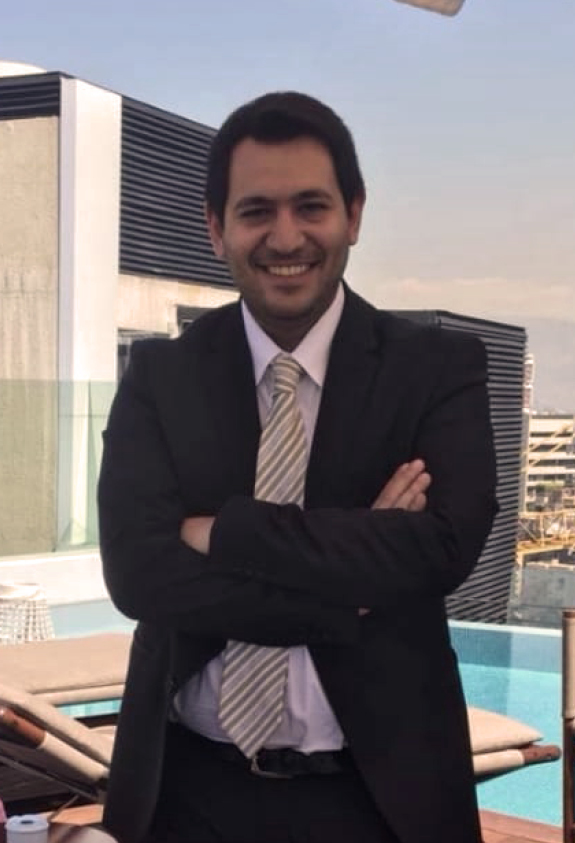 This is a "First Job" feature with a difference, as Michel Boulad casts his mind back a decade, to a time when he landed a role in his native Lebanon that he says has helped to make him who he is today…
Name: Michel Boulad
Program: Bachelor's degree (class of 2009)
First job: Sales Coordinator
Company: Le Gray, Beirut
When started: October 2010 
Think back to the Fall of 2010. What were you doing? If you're a current Glion student, you'd be in school somewhere. If you're a member of our alumni community, maybe you were already graduated and starting out in professional life, perhaps about to secure your first promotion?
This time 10 years ago Michel Boulad was packing his suitcases, ready to travel from Paris back to his home country, Lebanon. He'd landed his first post-graduation job with Le Gray, a newly-opened luxury hotel in downtown Beirut.
What does Michel remember from those early days? "I warmly recall the level of luxury at the hotel. I was in love with every detail of the property, which made it very easy to sell it and talk about it," he says.
"But my fondest memories were of the camaraderie among the team at the hotel. I felt at ease with my colleagues; they trusted my judgement and by listening to their advice I learned something new every day." 
He also – and not for the last time – found his status as a Glion alumnus to be a major benefit in landing this first job. "I aced my interview with Mr Christophe Hazebrouck, who was the General Manager of Le Gray back then. He was impressed that I belonged to Glion; it made the whole process much easier." 
Michel was hired to take charge of events; but soon assumed more responsibilities within the Commercial department, preparing reports and analysis for the Director of Sales. He also carried out competitor research and looked for new market opportunities, as well as working on marketing campaigns.
If you are enjoying Michel's story, why not follow up with our #FirstJob feature on Rebeca Soto Esteban, who graduated a full 10 years after him!
Around a year-and-a-half later he was promoted to Sales Executive, looking after key customer segments including the diplomatic community. That gave him the chance to get out into the field and enhance his sales skills.
"A year after that I was promoted again, this time to Sales Manager, as I'd been able to extract considerable revenue from previously 'dead' accounts. Having acquired knowledge about my teammates' segments during my time as coordinator, and learned from them as I shadowed them in their meetings, it helped me to quickly understand how it all worked and focus my efforts solely on the corporate accounts that mattered to our business."
It was this trick – of working smarter, not harder –  learned in Le Gray that Michel says has given him the grounding to take on more senior managerial roles in the sales area. This includes his latest position, as Senior Sales Manager for AlRayyan Hotel Doha, which is part of the Curio Collection by Hilton.
"For this I can be very grateful again for being a member of the Glion alumni family," he explains. "The Commercial Director is a Glion alumna and she showed incredible support for being part of the same 'family'. If all goes smoothly with the visa process I should be moving to Qatar by the end of this year."
Great memories, great learning
Unlike our other 'First Job' interviewees, for Michel the years studying at Glion are much more of a distant memory. But a clear one, nonetheless.
"If I had to pick one memory from Glion it would be the first one that I have: Lebanon suffered from a violent 40 days war with Israel in July-August 2006. I was due to start my studies that summer but we had to run away, my family and I, to Syria as the airport in Lebanon was half destroyed. It was very unclear if I was even going to make it to Switzerland. 
"Thankfully, the school administration allowed me to come earlier than my semester was due to start. I felt very alone as soon as I made it there; worried also for my family in Lebanon – I was barely 18. I remember how lost and confused I felt… until that wonderful afternoon when my friend and first roommate, Wassim Chegrou, as well as Jenny and Farah my crazy Swedish and Libyan friends – and the now deceased Maxime Bernard, may he rest in peace – came into my room and everything changed after that moment. I felt home." 
Michel looks back with particular fondness to his practical arts lessons; also the entrepreneurship classes run by Ed Schofield, who is still part of our faculty team, and the dissertation support he received from Claudio Zucco, another long-serving member of our industry-expert faculty.
He also credits his professional internships as being instrumental to achieving his subsequent career success. "In particular my internship with Rotana Hotels in Dubai. I would not have got these internships if it wasn't for the vast network of Glion. I also learned during these internships the importance of taking responsibility for my actions. During my internship in Dubai I learned so much that has helped me later on in my career."
Advice for current Glion students
So now, as he prepares for the next stage in his global career since graduating from Glion, what advice does Michel have for students currently in their final year of studies and preparing to secure their own first jobs?
"I believe in communication. Don't ever be hesitant about getting in touch with anyone from your network. Keep a strong bond with your classmates. You never know how your paths will cross one day," he says.
"Also, stay positive and think of ways of having an impact on our industry. Always keep developing yourself and never stop learning something new. If Glion has taught me one thing, it is to be kind to one another in this competitive industry and to always better oneself in these ever changing times. 
"Finally, I want to tell them to take their first job very seriously. If it doesn't go well, it isn't the end of the world; you'll have other opportunities especially as a Glion student. But if it goes well it will shape your career; so do give it your all and don't be limited by your job description. Go the extra mile!"
Why not check out some of our other 'My First Job' stories – you'll find the links below: