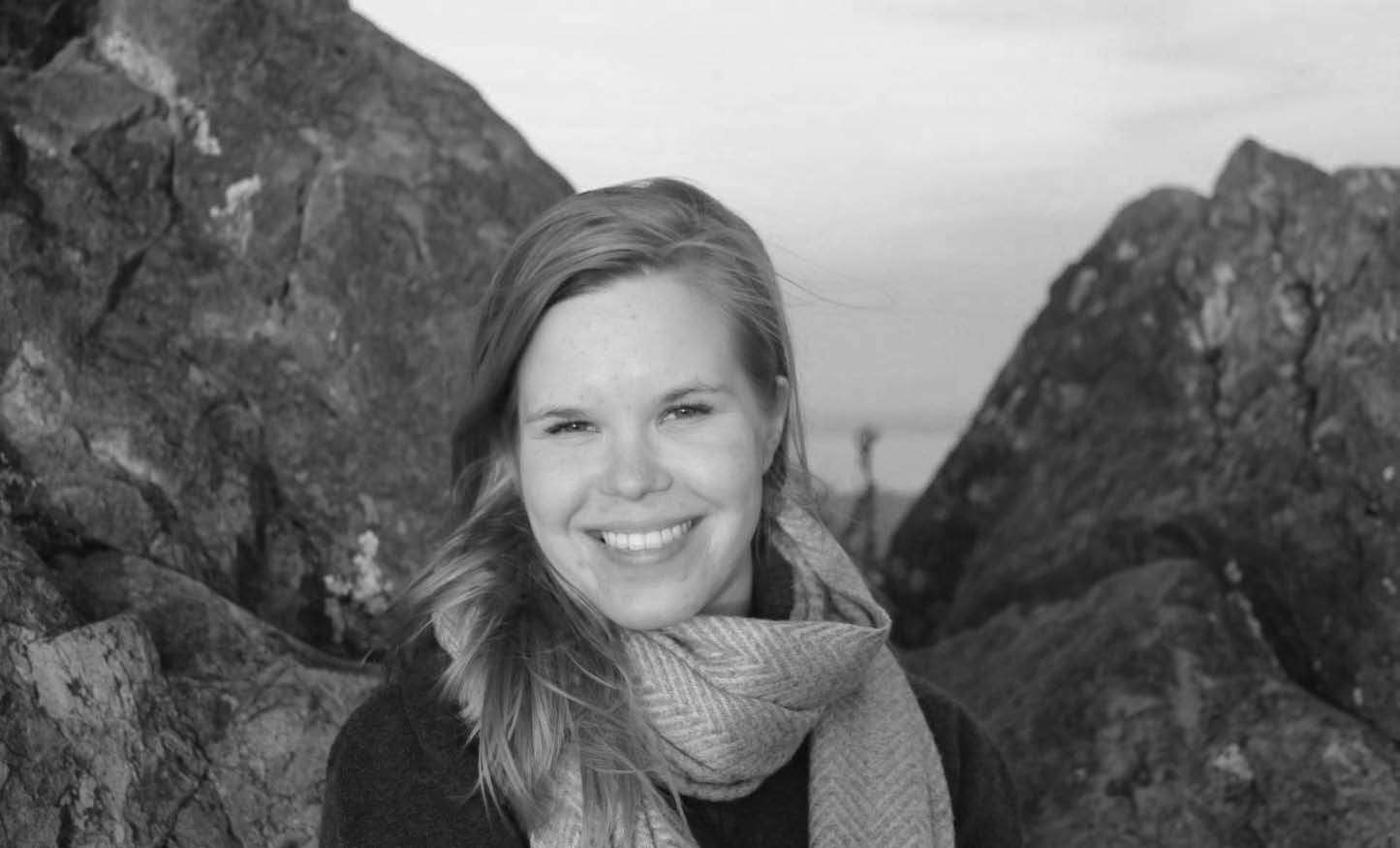 Name: Laura Laatikainen
Program: MSc International Hospitality Business (Luxury Brand Management Specialization)
Position: Management Trainee (Rooms Division)
Company: Rosewood Sand Hill, Menlo Park, CA, USA (Silicon Valley)
Alumna, Laura Laatikainen met a number of high-profile employers at her Master's on-campus Career Day, but she felt an alignment with Rosewood Hotels. A connection was made, an interview followed and soon she was on a plane to the US to start her Management Trainee role in San Francisco.
"As a Management Trainee first in Front Office (7 months) and later in Housekeeping (5 months), my role was to support the Management Team in ensuring smooth daily operations", she says. "My responsibilities in Front Office centered around mastering the Front Desk tasks and delivering a Forbes Five Star standard of customer service during the busy summer season."
'It was important to set an example for the rest of the team.'
"In Housekeeping, I was trained to work as Coordinator, Supervisor and Assistant Manager depending on the daily need. This included consistent supervising and coaching of Housekeeping staff, working on long-term changes such as Standard Operating Procedures and revamping staff meetings. It was important to learn from each interaction and problem faced to set an example for the rest of the team."
Opening doors to incredible roles
We always ask our alumni to look back on their time at Glion with the perspective of a professional, and share the three most important things they learned, in or out of the classroom. For Laura, her student experience provided both the hard and soft skills that a 5 Star Manager requires.
"When searching for a role, my aim was to match the theoretical side of the Master's Degree with a rigorous, hands-on operational experience in a world-class hotel", she says. "Glion made it possible and I could never have imagined it would lead me to work in the heart of Silicon Valley with extremely high-profile clientele."
Three key lessons learned:
"I learned how to adapt to a truly international environment. I met students from countries I had never met anyone from before. It was eye-opening to learn about such different cultures first-hand and how to collaborate with a really diverse group of people."
"I learned self-discipline. At Master's level, students are responsible for their own learning outside of the classroom and to go into more depth. Learning to be inquisitive and seek further understanding is an invaluable skill for life."
"Thirdly, I learned the value of the Glion network. Now, wherever I look in the industry, I can instantly connect with fellow alumni and I really appreciate the connections I made during my time there. I met some amazing people and I look forward to connecting and growing with the Glion community for years to come."
Prepared for success in the real world
The very best employers want fresh talent that brings both expertise and experience. For Laura, the real world immersion on the MSc International Hospitality Business enabled her to confidently add value straight away in her first role.
"I think that the specialized knowledge gained from the degree provided a strong backbone for entering the industry. The numerous groupwork assignments in the multicultural environment provided great preparation for the real world.
"The professional immersion was fundamental in understanding the core operations and how a luxury service experience unfolds through a highly functional operational engine. I saw first-hand the impact that a memorable interaction at check-in or a detail-oriented housekeeping turndown service can have on guest experience."
Advice for final semester students
For the new generation of professionals, a 'culture-match' is increasingly important when job hunting. For Laura, talking to employers and understanding the way they work is crucial when searching for the right first role.
"Attending company presentations and visiting as many booths as you can at the Careers Fair is important. Talking with the different companies will allow you to get a sense of their culture and find the best fit for you.
"I was unaware of Rosewood before the Careers Day, but I loved their presentation and instantly clicked with the representatives at the booth. The humble, approachable, yet elegant brand representation sparked my interest and a journey with the brand."
Get more insight from alumni and advice for the world of work through our 'My First Job' features: