Hospitality is a growing and evolving industry that requires marketing and hospitality professionals to develop new and innovative ways to connect with and inspire consumers. From influencer partnerships and social media engagement to experiential marketing and loyalty programs, hospitality brands are now, more than ever, maximizing the power of hospitality and tourism marketing to capitalize on their brand's reach, attract and retain customers and increase profitability. 
Here, we'll explore the importance of hospitality marketing and how brands use it to stay ahead.
What is marketing in hospitality?
Businesses within the hospitality industry offer customers everything from travel, food, drink, and accommodation to leisure and entertainment services. It's a huge industry, which is why working in hospitality offers such exciting careers.
Marketing is crucial in hospitality business management in order to raise brand visibility, engage customers, build relationships, and increase revenue. The hospitality industry is competitive, so effective marketing strategies can help a business to differentiate itself.
Embark on a world-class career in hospitality management
Develop the essential skills and experience for hospitality management with this specialist degree in luxury brand strategy
Bachelor of hospitality management
Understanding the hospitality market
The hospitality market comprises a wide range of businesses with unique features and offerings that affect market strategy. Most hospitality services cannot be experienced before purchase, which makes marketing them more challenging. The hospitality market can be seasonal, so strategies may be tailored to specific times of the year.
Some sectors are becoming more focused on personalized experiences, requiring marketing strategies that can be tailored to individual preferences. With a Bachelor of hospitality management specializing in luxury brand strategy, you can learn the fundamentals of the luxury hospitality market.
What are the latest trends in luxury hospitality marketing?
Oscar Wong/Moment via Getty Images
The luxury hospitality industry is constantly evolving, as are the latest hospitality industry trends. Here are a few examples.
Influencer marketing
Using influencers to promote luxury businesses is a hospitality marketing trend that is gaining huge momentum. Brands are partnering with social media influencers to build their brand and promote their business, service, or product to the influencer's followers.
Promoting sustainability
Luxury hospitality brands are increasingly adopting sustainable practices and showcasing their eco-friendly credentials, from renewable energy and reducing waste to using local, organic produce.
Social media video content
Most social media channels showcase video content to attract viewers. Luxury hospitality brands are increasingly sharing short and engaging videos to increase awareness.
Chatbots
Chatbots add an extra layer of functionality between the business and customers, ensuring the business is accessible 24/7, and improving the customer experience.
Master the fundamentals of luxury management
Learn from industry experts about the dynamic world of luxury management in this immersive and challenging course.
Master's in luxury management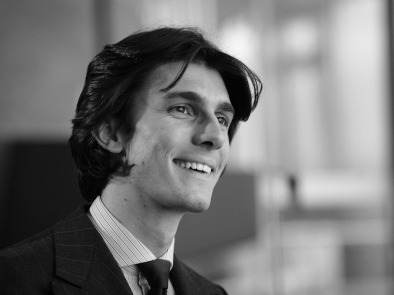 How has technology changed the hospitality industry?
From online booking systems to mobile check-in and keyless room entry, technology is changing how hospitality businesses operate. Hotels can now use technology to personalize the guest experience, offering tailored recommendations based on customer data to provide in-room entertainment and smart room controls. Guests can use QR codes to order in restaurants or from hotel rooms. Review platforms and social media also shape how hospitality businesses market themselves and engage with customers.
What is the importance of customer experience in luxury hospitality marketing?
shapecharge/E+ via Getty Images
Luxury hospitality marketing targets high-end customers by focusing on desirability and exclusivity. Delivering exceptional customer experiences enables high-end brands to build strong relationships with customers, encouraging them to return, share positive reviews, and refer others. Luxury hospitality is highly competitive, and delivering outstanding experiences can make a luxury hotel or villa stand out while justifying premium prices.
Defining your hospitality brand
Thanks to digital media, every business can build its brand presence to differentiate itself and achieve its goals. A strong brand identity creates consistency, builds trust, inspires customer loyalty, and encourages an emotional connection. You can define your hospitality brand in the following ways.
Identify your unique selling proposition (USP)

: Consider what differentiates the business, such as exceptional customer service, luxurious amenities, incredible location, or high-quality food and drink.

Build your brand personality

: Focus on how customers perceive your business. You should make your brand personality consistent across every touchpoint.

Develop your brand message

: Think about how you want to communicate to your audience. Create a brand message that's clear, concise, compelling, reflects your brand personality and USP, and addresses your audience's needs and wants.

Create a visual identity

: Your visual identity is your logo and the typography and color palette that defines a consistent brand image. It should be appealing and memorable while reflecting your brand personality and message.
What makes a luxury hospitality brand stand out
What makes a luxury hospitality brand stand out, besides high-end amenities and a high price point, is exceptional service and personalized experiences. Luxury hospitality brands offer exclusivity and attention to detail and deliver memorable customer experiences. These businesses have strong and consistent brand identities reflected in the consistent delivery of innovation and exceptional quality.
Digital marketing for hospitality
Hospitality brands can take advantage of different digital marketing opportunities to reach potential customers and build their online presence.
Search Engine Optimization (SEO)

: Optimizing your website for search engines improves visibility and ranking on search engine result pages.

Pay-Per-Click Advertising (PPC)

: This helps you target potential customers actively searching for hospitality services based on location, demographics, and interests.

Social Media Marketing

: Through social media platforms, you can connect with potential customers, showcase your brand's personality, and build engagement.

Email Marketing

: This is a cost-effective way to reach potential and existing customers, promote special offers, and drive website traffic.

Online Reputation Management

: Monitoring and managing your online reputation is crucial, as customers often rely on reviews and ratings when purchasing.
Digital marketing best practices for luxury hospitality brands
Luxury hospitality brands should aim to create a seamless experience across all digital touchpoints. This includes high-quality visuals and engaging content on websites and social media channels and leveraging influencer marketing and paid advertising to reach target audiences. Customer service through digital channels, such as chatbots and personalized email marketing, can also enhance guest experience and build brand loyalty.
Experiential marketing in hospitality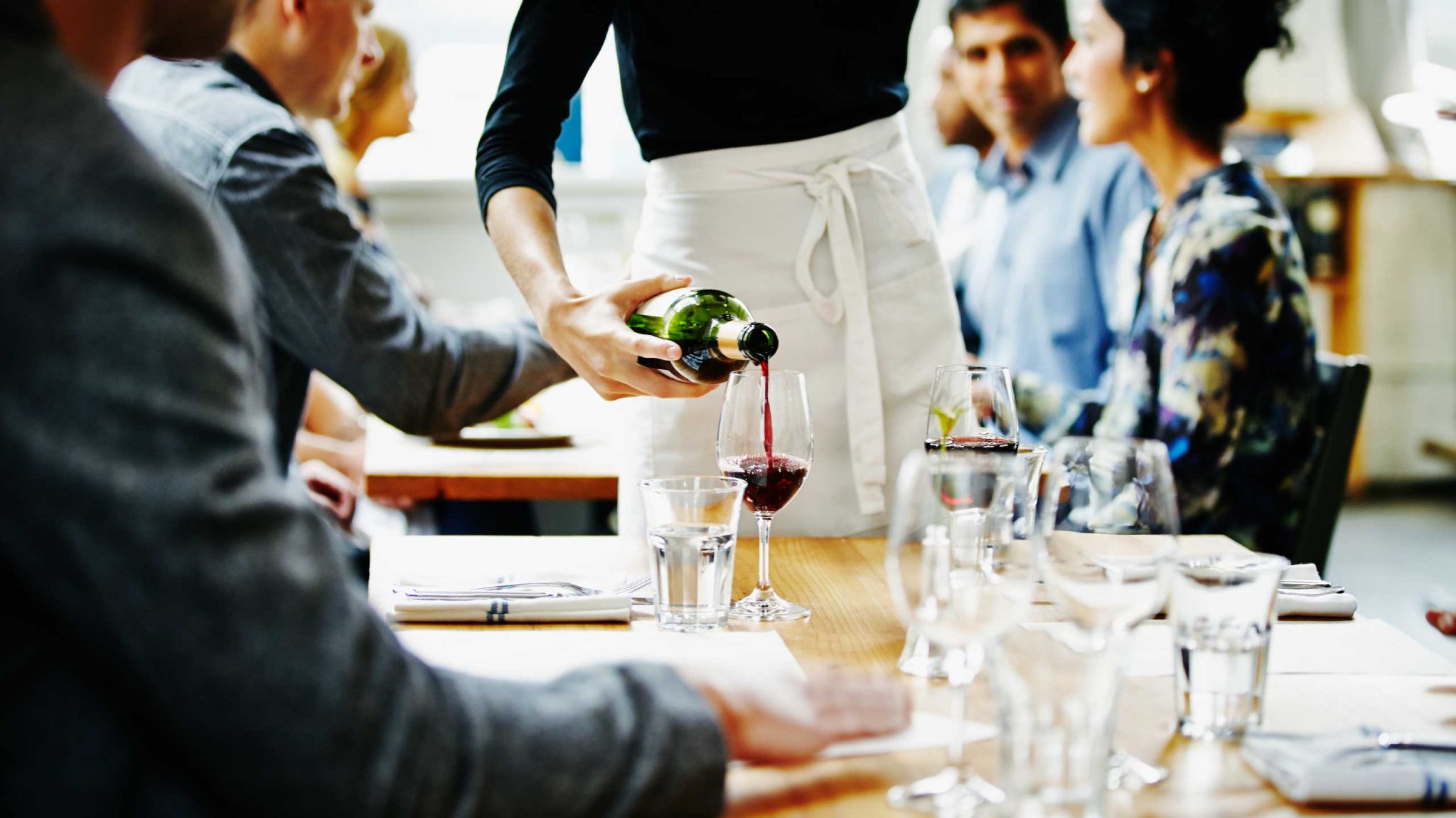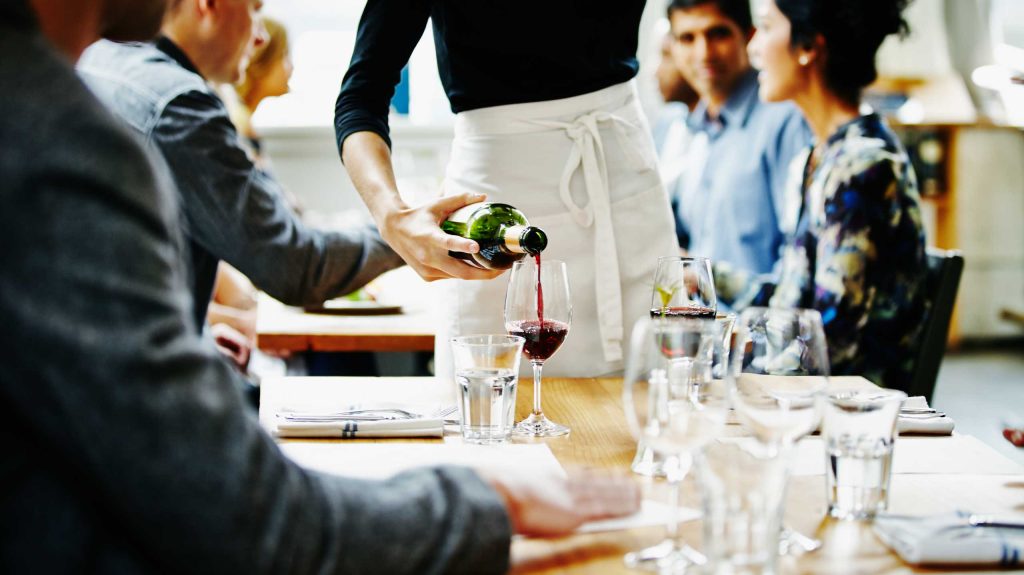 Thomas Barwick/Stone via Getty Images
Experiential marketing is an efficient marketing technique that can quickly increase brand awareness by creating memorable and immersive experiences that engage customers by evoking emotions. Some examples of experiential marketing in hospitality include unique experiences, events, activities, influencers, demonstrations and sampling, user-generated content, and personalization.
Examples of successful experiential marketing campaigns in the luxury hospitality industry
Several hospitality brands have launched successful experiential marketing campaigns that have helped them build brand awareness, generate positive word-of-mouth, create a loyal customer base, and assisted with differentiation from competitors. Here are three examples:
Four Seasons Pop Down is a series of global immersive pop-up events hosted in unexpected locations to spark the imagination, celebrate the location's culture, and highlight the luxury and personalized service Four Seasons hotels offer.

Marriott is no stranger to using virtual reality in their marketing and guest relations. In one campaign, staff from the hotel and resort chain waited outside New York's City Hall for newly married couples and whisked them off on virtual reality honeymoons in Hawaii and London.

Airbnb partnered with actor Will Smith and the owner of the luxury home featured in

The Fresh Prince of Bel-Air

for the show's 30

th

anniversary. The house was decorated in

Fresh Prince

-themed accessories and available to hire for a limited period through Airbnb.
What are some best practices for personalizing the guest experience in a luxury hotel?
Personalizing guest experiences is a vital part of creating memorable stays at a luxury hotel. Some examples of best practices include:
Collecting guest data to understand needs and preferences

Using guest data to customize the guest experience with room amenities, food and drink preferences, and activity recommendations

Providing recommendations for local activities and attractions that align with their interests

Using the guest's preferred method of communication, and addressing them by their name

Providing bespoke touches such as welcome services, handwritten notes, and personalized greetings

Using technology such as voice-activated assistants or mobile apps to enable guests to customize their experience
Pursuing a Master's degree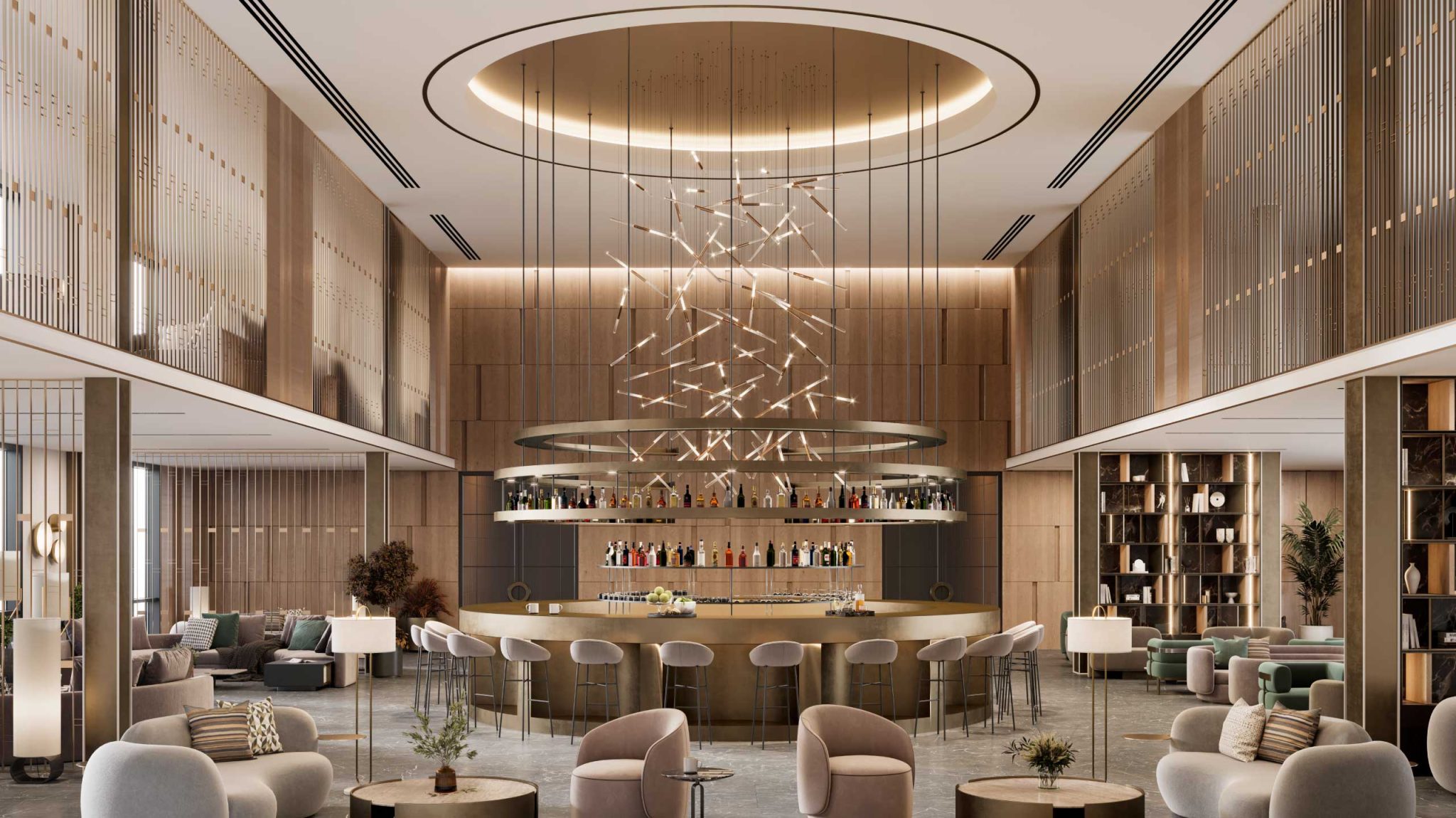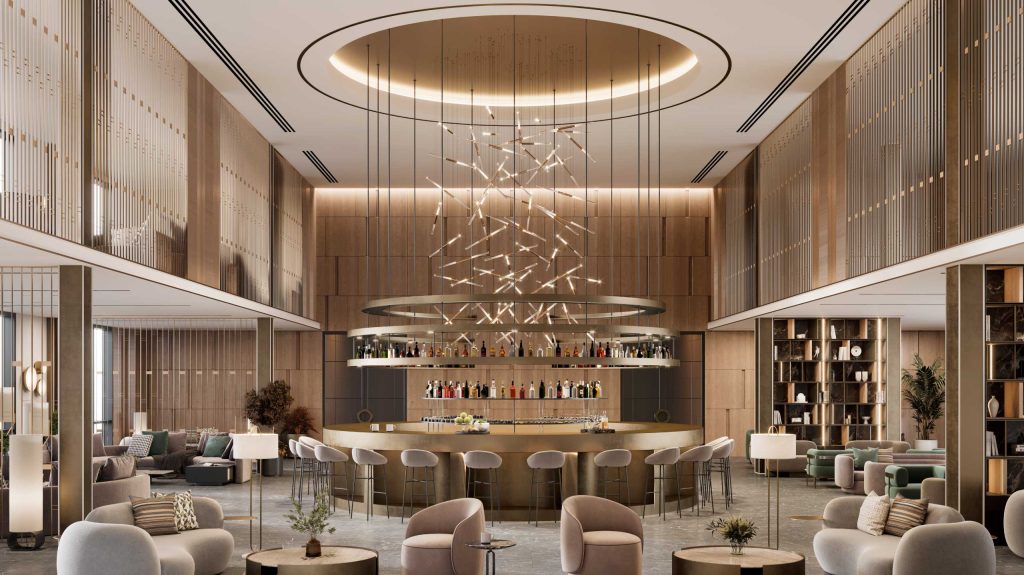 alvarez/E+ via Getty Images
A Master's in luxury management from Glion will give you a competitive edge in the luxury hospitality industry across operations, marketing, and brand management. You'll develop the knowledge and skills to succeed in the luxury industry, including a comprehensive understanding of industry trends, challenges, and opportunities. You'll also gain practical skills and experience through theoretical courses and practical experiences such as hospitality internships.
What career opportunities are available after completing a Master's degree in luxury management?
A hospitality degree, such as a Master's in luxury management, paves the way to many rewarding career opportunities in luxury management, such as guest experience management, luxury hotel management, food and beverage management, event management, revenue management, business development, marketing, and entrepreneurship. Many graduates work for luxury hotel chains, resorts, event planning companies, and restaurants or start their own hospitality businesses.
Conclusion
Marketing plays a crucial role in hospitality. Hospitality businesses can build brand loyalty by developing a strong brand personality combined with consistent messaging and harnessing the power of personalization, influencer marketing, and user-generated content.
If you want a thriving career in hospitality, a degree in luxury management is the best place to start a successful career.
Photo credits
Main image: andresr/E+ via Getty Images