There's competition in every industry, but it can encourage growth and innovation, which is why it's vital to harness this force to help a company grow.
The hospitality industry is full of competitors and emerging technologies make this a field where companies need to put work into staying ahead.
Both business development and marketing are methods of driving growth and it's important to understand the roles both of them play in making a hospitality business more successful.
In this article, we'll go over the differences between business development and marketing as well as the roles they both play in the hospitality industry.
We'll also look at the skills and qualifications you need to do well in either of these paths and how you can build your own success in growing hospitality businesses.
Definition of business development
Business development is all about seeking ways to help a business grow by reassessing procedures and business plans, identifying new target markets and thinking up new offerings to increase a company's profit.
This will often include assessing the success of a company, analyzing statistics and looking at ways to cut costs in the company.
Definition of marketing
Marketing focuses on advertising the company and what it offers. This means finding ways of making sure people are aware of your company and enticing customers.
It involves devising marketing strategies across a wide range of different channels, such as online or social media posts, emails, advertising and promotions.
Business development vs marketing: what's the difference?
Business development and marketing can both play vital parts in a successful growth strategy. However, there are significant differences between the two.
Primarily, business development focuses on internal factors and interactions with other companies. This includes finding suppliers, planning changes to the service you offer and making deals with other businesses. Marketing tends to focus on engaging with consumers or clients.
Despite these differences, the two can work closely in tandem. Many of the changes implemented by business development managers will be advertised by marketing managers and both can work together to make sure strategies are targeting the right areas.
Change your life with skills in business development and marketing.
Widen your choices in hospitality with a BBA that provides skills for management and marketing through expert tutoring and hands-on internships.
Bachelor of international business
The role of the business development professional in the hospitality industry
Business development in hospitality is vital for revenue generation. There are multiple different roles within the sector, all with slightly different takes on the key responsibilities:
Responsibilities of a business development manager in hospitality
Business development managers are responsible for business expansion and lead generation. This includes generating new ideas for how the business can grow and making sure all suggestions are properly analyzed and evaluated to deliver the best results.
This might include deciding what services to offer, when to open new branches of a chain and launching new venues. A business development manager is also responsible for training their team, maximizing established profit centers and forecasting potential revenue streams for the company.
Career paths for business development professionals in the hospitality sector
If you're thinking of becoming a business development expert for hospitality, there are various careers in business management you could aim for. These include:
Business Development Manager

: identifies and pursues growth opportunities for hospitality businesses. This might be forming partnerships with hotels, travel agencies or event planners, expanding into new markets or developing new revenue streams. It's important to be aware of new trends in the industry and customer preferences to make sure the company is moving in the right direction.

Sales Manager

: leads the sales team, develops and implements sales strategies and establishes relationships with key clients. They also negotiate contracts to drive bookings and revenue for hotels, resorts or other hospitality establishments.

Strategic Partnership Manager

: involves planning and managing strategic partnerships with industry stakeholders. These include airlines, tour operators and destination management companies, with the aim being to create mutually beneficial collaborations and drive business growth in new directions.

Revenue Manager

: analyzing market trends, managing pricing strategies, optimizing revenue streams and overseeing distribution channels to maximize revenue for hospitality businesses. This includes dealing with suppliers and setting pricing to ensure maximum revenue for the venue.
Skills needed for business development professionals
Some of the main skills you will need for business development include:
Data analysis

Communication

Dedication

Problem solving

Collaboration and working well with others
The role of the marketing professional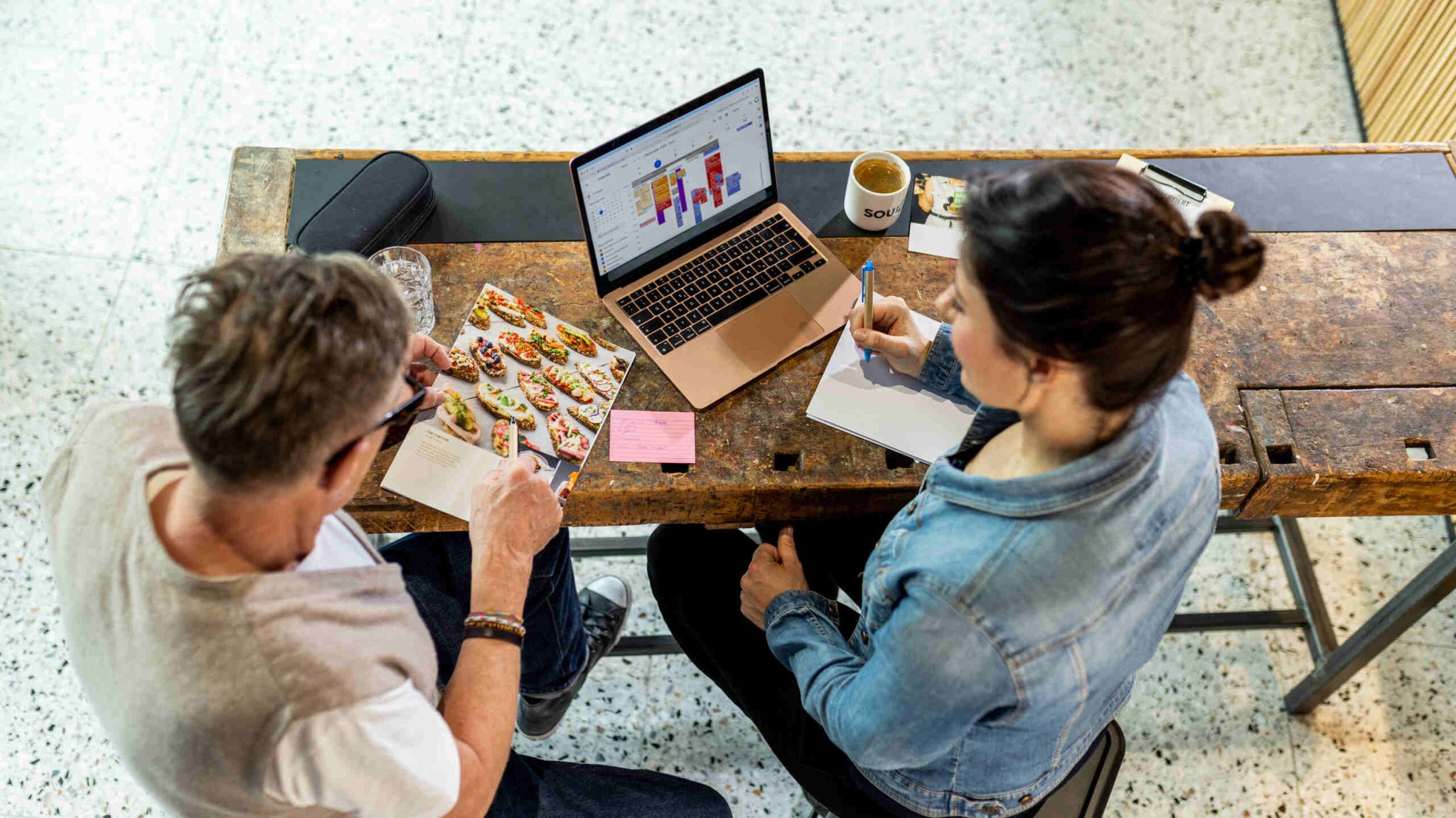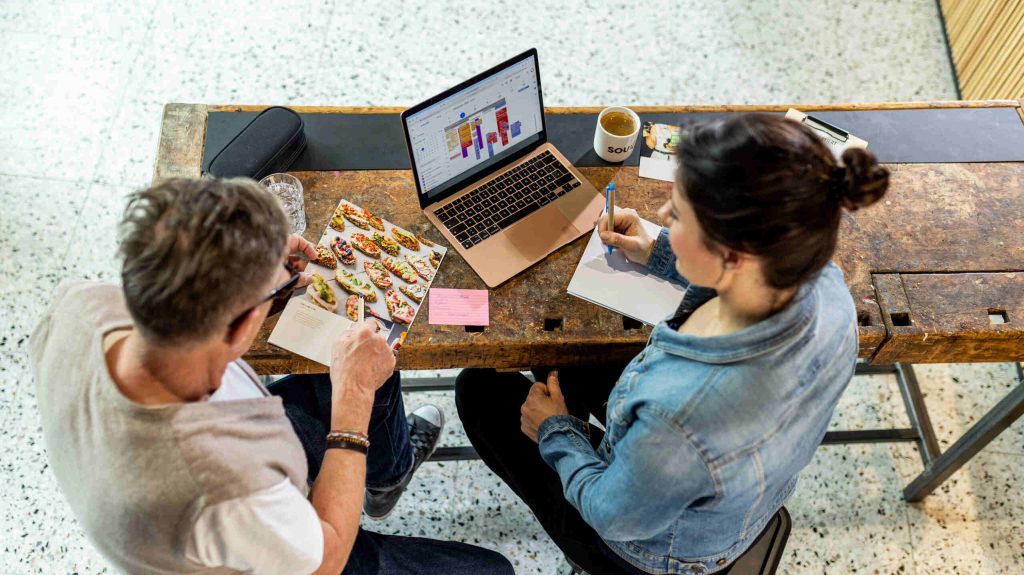 EMS-FORSTER-PRODUCTIONS/DigitalVision via Getty Images
Marketing professionals need to be aware of marketing trends and ensure the best ROI (return on investment) possible for their marketing expenditure.
How does marketing contribute to growth in the hospitality sector?
Marketing draws on market research and customer insights to know how best to appeal to consumers and clients. The primary approaches for marketing in hospitality include these strategies:
Brand awareness:

making sure people know your brand

Advertising and promotion:

reaching out to customers

Marketing campaigns:

setting specific campaigns in motion to advertise events and special offers
Career paths for marketing professionals in the hospitality industry
There are many career paths you can take if you're considering marketing in the hospitality industry, including the following roles:
Marketing Manager

: a vital position overseeing marketing campaigns, developing and implementing marketing strategies and managing digital marketing efforts. It also involves collaborating with internal teams to drive customer acquisition and brand awareness for hotels, restaurants, resorts or other hospitality companies.

Digital Marketing Specialist

: larger companies often have a specialist who executes digital marketing campaigns, manages social media platforms, optimizes search engine presence and implements online advertising strategies. All of this is designed to increase brand visibility, drive bookings and engage with new target audiences in the hospitality industry.

Event Marketing Manager

: another specialized role that focuses on event marketing. This means planning and executing marketing campaigns and promotional activities to drive attendance and bookings for events. These include conferences, weddings, performances and special occasions.

Brand Manager: a distinctive brand personality is essential these days and the brand manager oversees the brand identity, ensures brand consistency across all touchpoints, conducts market research and handles all branding and messaging for hospitality businesses. This is especially vital in luxury brand strategy

.
Responsibilities of a marketing manager in hospitality
In marketing, you'll be responsible for customer acquisition and drawing potential customers into the sales funnel. This can make sales and marketing a very person-focused role, but it'll also be your responsibility to do market and success analysis to make sure your approach is as effective as possible.
Skills needed for marketing professionals
As a marketing professional, you'll need to build skills such as:
Communication

Creativity

Innovative thinking

Industry knowledge, such as knowledge of luxury marketing trends

Market segmentation and analysis
Similarities between business development and marketing
LukaTDB/E+ via Getty Images
The main similarity between business development and marketing is they function to boost the success of the business.
Both disciplines focus on making sure the company is more profitable and departments with professionals in these areas are usually found in higher-end ventures that have a range of hotel management positions.
Strategic focus of each discipline
Both of these areas require a significant focus on strategic thinking. In either field, it's important to have in mind a long-term plan to guide the company to greater success.
Of course, how you approach this might be different. In marketing, you'll be looking more at branding and messaging, with long-term plans for how to promote the company, while in business development, you'll be using competitive analysis to make a long-term plan for what the company will offer.
Relationship building in each discipline
Both areas also include a necessity to build relationships with customers and other companies. This means you must be able to work well with others, be emotionally intelligent and be adept at written and verbal communication to help you flourish in your role.
In business development, you will often try to foster contacts with companies that might make good partners or forge alliances with companies where you can both benefit from a relationship.
In marketing, you will primarily focus on creating relationships with customers and consumers. However, you'll also need to build relationships with companies involved with marketing, such as website or magazine owners, graphic designers and other creatives or media outlets.
In both disciplines, you'll need to foster synergy and cooperation with the other. You'll both be working towards the same goal and will often need to work closely to support the work of the other department.
Education and job roles in the hospitality sector for business development and marketing
If you want to work in either marketing or business development for hospitality, you could look at getting a hospitality degree.
Most companies will expect you to have qualifications such as our BBA in Global Hospitality Management or our Master of Science in International Hospitality Business. Both of these give you the skills you will need to succeed through a mix of learning and hospitality internships to give you hands-on experience.
Advanced degrees for boosting your career
Our specialized master's degree is the ideal foundation for careers that make an impact in marketing and business development.
Masters in hospitality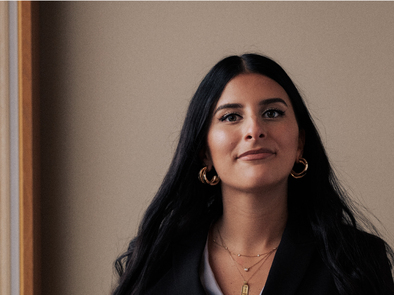 Conclusion
If you want the excitement of growing a business, a role in marketing or business development could be ideal. Marketing focuses on advertising to and connecting with customers, while business development revolves around creating strategic plans for the company's direction.
If you want to get ahead in either of these fields, you should look at getting a degree from our hospitality school in Switzerland.
With this qualification under your belt, you'll be perfectly positioned to specialize in even more advanced roles, such as marketing or development in the luxury management sector. The most important first step, however, is to think about what appeals to you and which of these two career paths aligns with your goals and talents.
Photo credits
Main image: Morsa Images/DigitalVision via Getty Images