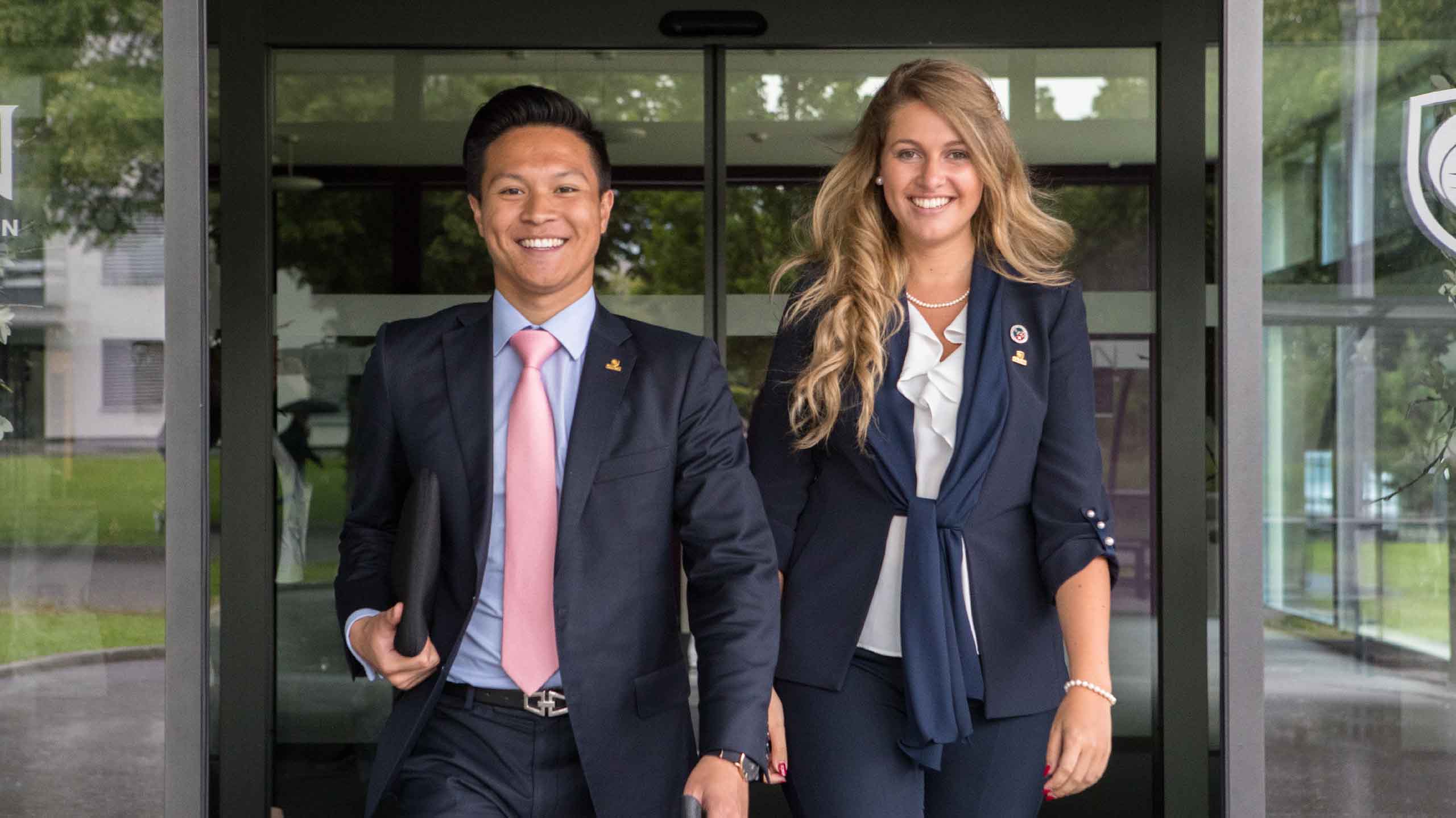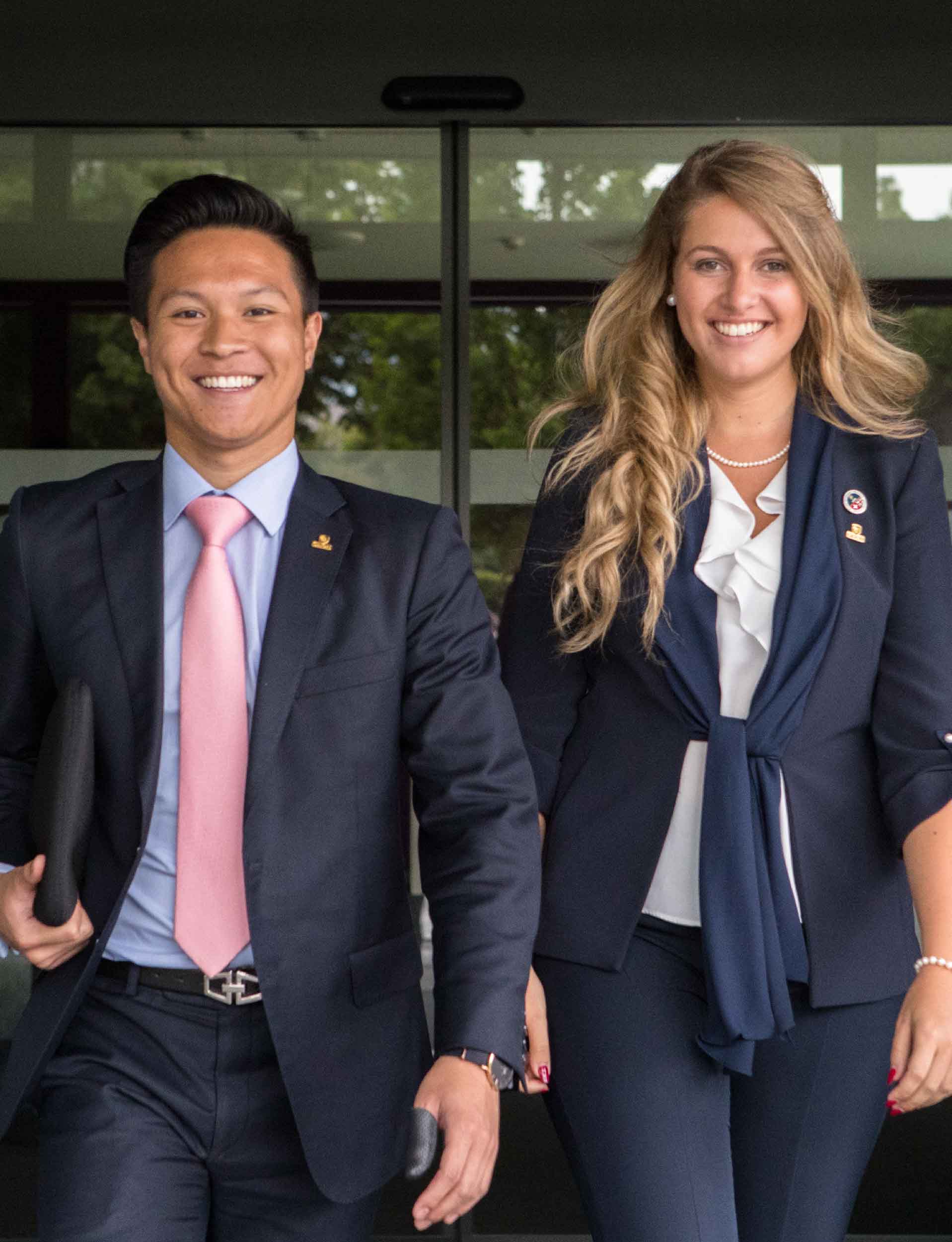 One of the fastest-growing industries worldwide, hospitality is set to contribute $6.7 billion to the global economy by 2026. With growth soaring, there's no surprise that it's among the top hiring industries.
Composed of four sectors – accommodation, food and beverage, travel and tourism, and entertainment and recreation – careers with business management degree in hospitality offer many job opportunities. 
Business managers play a significant role in overseeing various operations, ensuring that these sectors continue to generate revenue and operate efficiently for clients.
From leading marketing teams to planning events, business degree jobs are rewarding, not to mention fast-paced.
If you're interested in pursuing a business career in the hospitality industry and have a keen interest in business, the first step is to consider: what can you do with a business management degree?
In this article, we share what you can do with a business management degree and outline 10 of the best business management degree jobs. 
What can you do with a business management degree? The options available
If you're preparing to graduate from high school, the thought of completing a business management degree may appeal to you. Yet, it's understandable that you'll want to know precisely what you can do with a business management degree. 
With a business management degree, you have multiple options regarding the type of role you can secure within the hospitality industry. Some career paths include: 
Finance

Sales and retail

Human resources

Marketing

Event management

Accommodation management

Travel and tourism 

Business development

Catering

Food and beverage.
With a hospitality business management degree, you'll also have the opportunity to further your education with a master's degree, such as our Masters in Hospitality Management. 
Continuing your education will enhance your knowledge and enable you to specialize in a particular role, such as revenue management for a hotel chain, corporate sustainability for a food and beverage organization, or marketing for a tour operator. 
Open up your job prospects with global learning 
A good degree program will include opportunities to gain experience through an international internship. Such internships provide invaluable hands-on experience that you simply cannot get from books and lectures.
By completing an internship abroad, you can gain knowledge of international cultures and customs that will help you understand the hospitality industry from a global perspective.
Such experiences also provide essential networking opportunities, allowing you to build connections with leading industry professionals from around the world who can offer advice and guidance throughout your career.
Plus, an international business internship will help you stand out from the crowd when it comes to job interviews, as employers are always looking for candidates who can demonstrate a breadth of knowledge and experience.
At Glion, we go beyond classroom learning. We offer a wide range of international internship opportunities that will enable you to gain valuable global industry experience and make contacts internationally.
Not only can this help you reach the role of your dreams, but it can also provide extra knowledge, experience and support in your career advancement.
What can you do with a bachelor's degree in business management?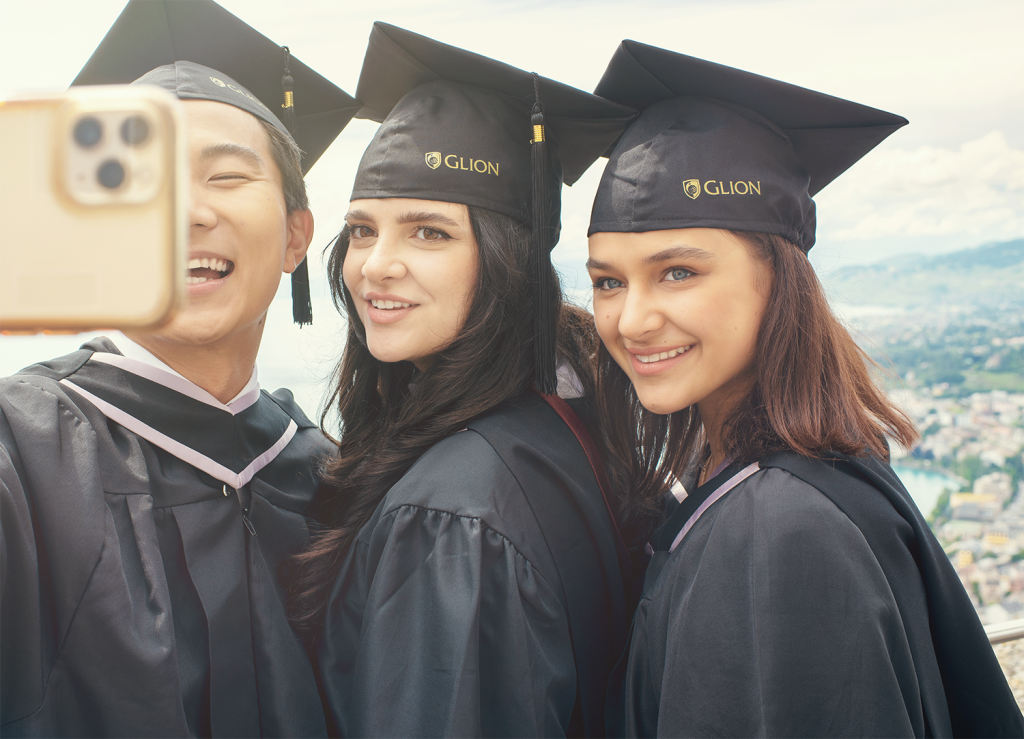 Business management and hospitality degrees provide students with academic knowledge and first-hand experience.
Topics studied when completing a business management and hospitality degree frequently include leading and managing businesses and teams of people, hotel development, finance, marketing, business studies, and hospitality fundamentals.
These degrees additionally equip students with insight into the ever-changing business landscape, consumer behavior, and business strategies. 
Completing a Bachelor's degree in business management can be extremely rewarding. But with numerous options available, choosing which to select and where to study can be a challenge.
If career opportunities within the hospitality industry entice you, completing a business management degree specializing in the field is recommended.
At Glion, we are dedicated to assisting and supporting the business managers of the future. Our Bachelor's in International Hospitality Business is designed to share insight into leading a hospitality business and equip you with professional experience and real-world skills.
Start your career in hospitality business management at Glion
Learn what it takes to manage a successful hospitality business and specialize in luxury brand management, international hotel development and finance, or international event management with our 3.5-year undergraduate degree.
Bachelor in Hospitality Management
With such a comprehensive knowledge base, studying for a degree in business management sets you up with the range of skills needed to fulfill various roles. After completing a bachelor's degree, many students go on to specialize in a particular sector within business management. 
Studying for a Master's degree and completing hospitality internships are among the chosen paths business management graduates take to enhance their knowledge and capabilities in preparation for a career in business management. 
A hospitality degree provides students with the opportunity to hone their soft skills in addition to the academic knowledge and experience they gain. Soft skills such as problem-solving, communication, time management, and teamwork are essential to lead a successful career in business management.
These skills enable individuals to navigate through complex work environments, efficiently interacting with people from all walks of life. What's more, these applicable skills are transferable across a wide variety of industries, making them a valuable asset to any organization. 
10 best business management degree jobs 2023
In the dynamic hospitality industry, one new job becomes available every 2.5 seconds, according to research.
Whether you already know what hospitality careers appeal to you, or wish to find out more about your opportunities regarding business management careers, we share 10 of the best business management degree job opportunities for 2023 below: 
1. Marketing manager
The role of a marketing manager is incredibly diverse, making this one of the most varied jobs in business management. Within the hospitality industry, marketing managers lead the online and offline marketing and promotion of food and beverage businesses, hotels, resorts, and travel and tourism organizations. 
From creating marketing plans to implementing and reviewing their performance, marketing managers frequently collaborate with other departments, such as events, to increase brand and business awareness.
As a marketing manager within the hospitality industry, you can expect to conduct market research, carry out competitor analysis, and assess how you can strengthen an organization's competitive advantage. 
2. Sales manager
Do you enjoy working with people? Are you passionate about supporting organizations in setting and achieving goals through sales of a product or service? Do you have strong communication skills? 
From overseeing the sales team to providing up-to-date training, researching gaps in the market, and setting and ensuring sales targets are achieved, sales managers are responsible for all aspects of sales-based functions that contribute to a business's success and expansion.  
3. Business analyst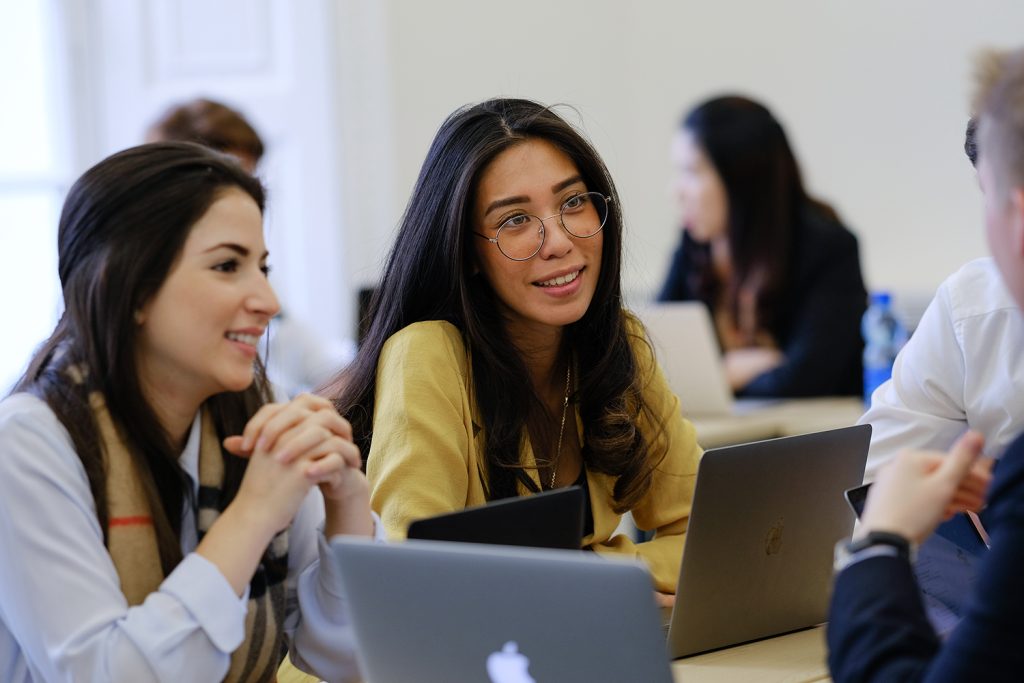 Business analysts support hospitality organizations such as hotels and restaurants in understanding business opportunities that can enhance their success and internal and external operations. 
4. Financial analyst
Financial analysts work with organizations to propose strategies that enhance revenue and return on investment. This role includes using analytical skills to scrutinize income and expenditure, as well as market trends and financial forecasts. 
Reviewing and keeping up-to-date with the state of the hospitality industry is another essential part of this role, especially as financial analysts are often responsible for advising an organization on how they can continue to turn over a profit in times of a crisis, for example.
5. Account manager
Account managers are in charge of all aspects of client and business relationships. Often liable for more than one client, a role as an account manager could see you working with a food and beverage client one day and a tour provider the next. Excellent communication and the ability to efficiently liaise with individuals working in multiple divisions are vital skills for anyone in this role. 
6. Hotel manager
By 2027, the number of people staying in hotels is set to reach 1,333 million. With this figure rapidly increasing, the need for hotel managers is too. 
A hotel manager's primary duties include arranging accommodation for guests, upgrading accommodation where necessary, dealing with any requests and complaints, and ensuring that the hotel adheres to health and safety laws. Further responsibilities include: 
Overseeing any events hosted at the hotel

Managing staff in various departments

Providing staff training

Working with other departments, such as financial analysts and sales teams, to improve revenue.
7. Restaurant manager
If you have a passion for food and beverage, a career as a restaurant manager may appeal to you. As a restaurant manager, you'd be responsible for leading the bar, kitchen, wait, and cleaning staff. 
In addition to managing staff and ensuring clients have a pleasant experience, restaurant managers are responsible for upholding relationships with suppliers, employing new staff, and guaranteeing that the establishment adheres to appropriate regulations of the country it operates in. 
8. Event planner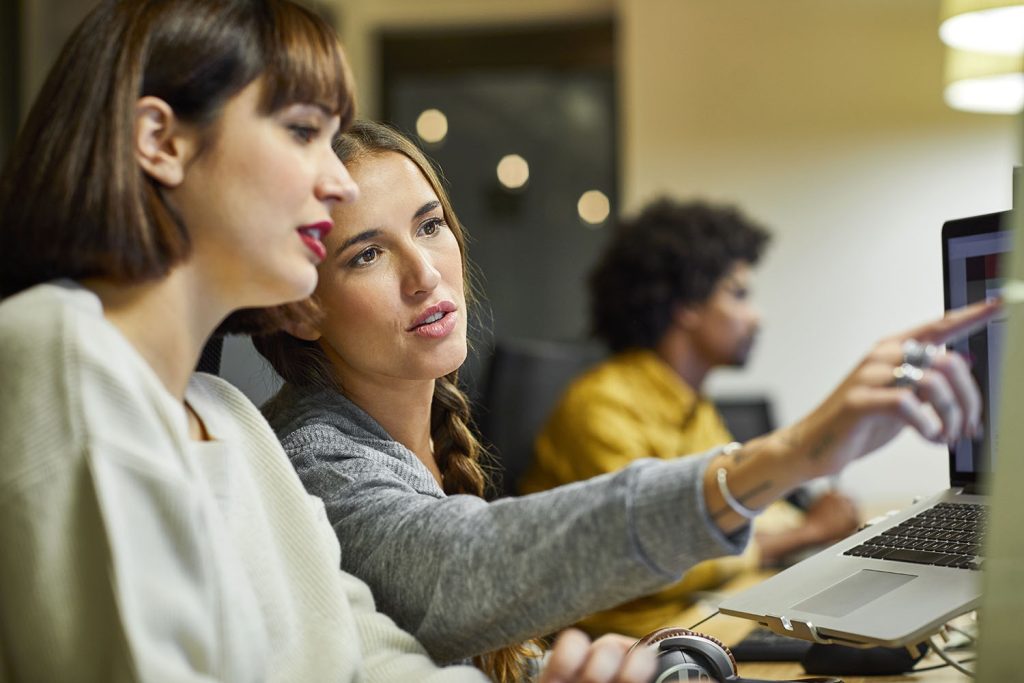 Photo credit: "Morsa Images/DigitalVision via Getty Images"
If you have excellent organizational skills, enjoy working in a fast-paced environment, and possess outstanding communication capabilities, a career as an event planner may appeal to you.
Event planners collaborate with clients to establish a budget and research locations and sites to host private and corporate events. Those pursuing this rewarding career will work with designers to create a desired aesthetic, secure suppliers, and manage all aspects of the live event, ensuring it runs smoothly from start to finish.  
9. Tourism manager
Tourism managers play a vital role in promoting venues, towns, cities, and countries across the globe. Specializing in a particular location, tourism managers are often the first port of call for staff, such as tour guides, and tourists. They support the development, marketing, and rollout of services, such as tours and cruises, to achieve sales. 
This career path can lead to overseas and international working opportunities, so if you are passionate about traveling and experiencing other cultures, this may be an appealing role. 
10. Hospitality sales and marketing
Managers specializing in this area require marketing and sales experience, as well as outstanding communication, listening, and leadership skills.  
On a day-to-day basis, people in these roles create and implement marketing objectives that increase sales and generate revenue for their organization. Hospitality sales and marketing managers also spend a significant proportion of their time reviewing marketing efforts and performance to ensure business goals are met.  
Summary: What can you do with a business management degree?
From managing teams within restaurants to evaluating and identifying how a hospitality business can increase revenue and achieve long-term organization goals, careers with business management degrees are varied and highly sought after, not to mention essential to the success of businesses. 
With the hospitality industry poised to experience considerable growth, business management degree jobs are opening every day, meaning there's no better time to begin studying for a business management degree. 
As you consider your options on finishing high school, visit our website today to learn more about our academic programs and why students choose us.