Any thriving hospitality business needs thorough planning to make sure it succeeds. If you've heard the terms business planning and strategic planning, you might think they're interchangeable, but they're actually two distinct things companies need at different times for continued success.
The biggest difference is that business plans are mostly used when you are starting to build a business so you can quickly and smoothly create your vision. Strategic planning is what existing companies use to grow and improve their businesses.
If you're looking for a career in hospitality management, it's important to know the difference between the two and how to use them to best effect. In this article, we'll go over what strategic planning and business planning are and how they are important to running a successful hospitality business.
We'll also look at how you can learn to harness different planning methods and get the skills needed to develop your career.
Business planning
A business plan is one of the first things a fledgling business will draft. Alternatively, it can be used to set business goals when launching a new product or service.
The business plan will usually look at short-term details and focus on how things should run for around a year or less. This will include looking at concepts such as:
What the business idea is

Short-term goals

Who your customers are

What your customers need

What investment or financing you will need to start your business

How you make revenue

What profitability to expect

How you can appeal to potential shareholders

What the short-term operational needs of the business are

What the company's values are

What the budget is for different parts of the business
This means market analysis and research are vital when you are making a business plan.
What are the objectives of business planning?
The primary objective of a business plan is to have all the main details of your business worked out before you start. This will give you a roadmap to use when you launch your business or when you start offering a different product or service.
For example, if you wanted to become an event planner and open your own event planning business, your plan might include how to get funds to rent an office and pay staff.
Strategic planning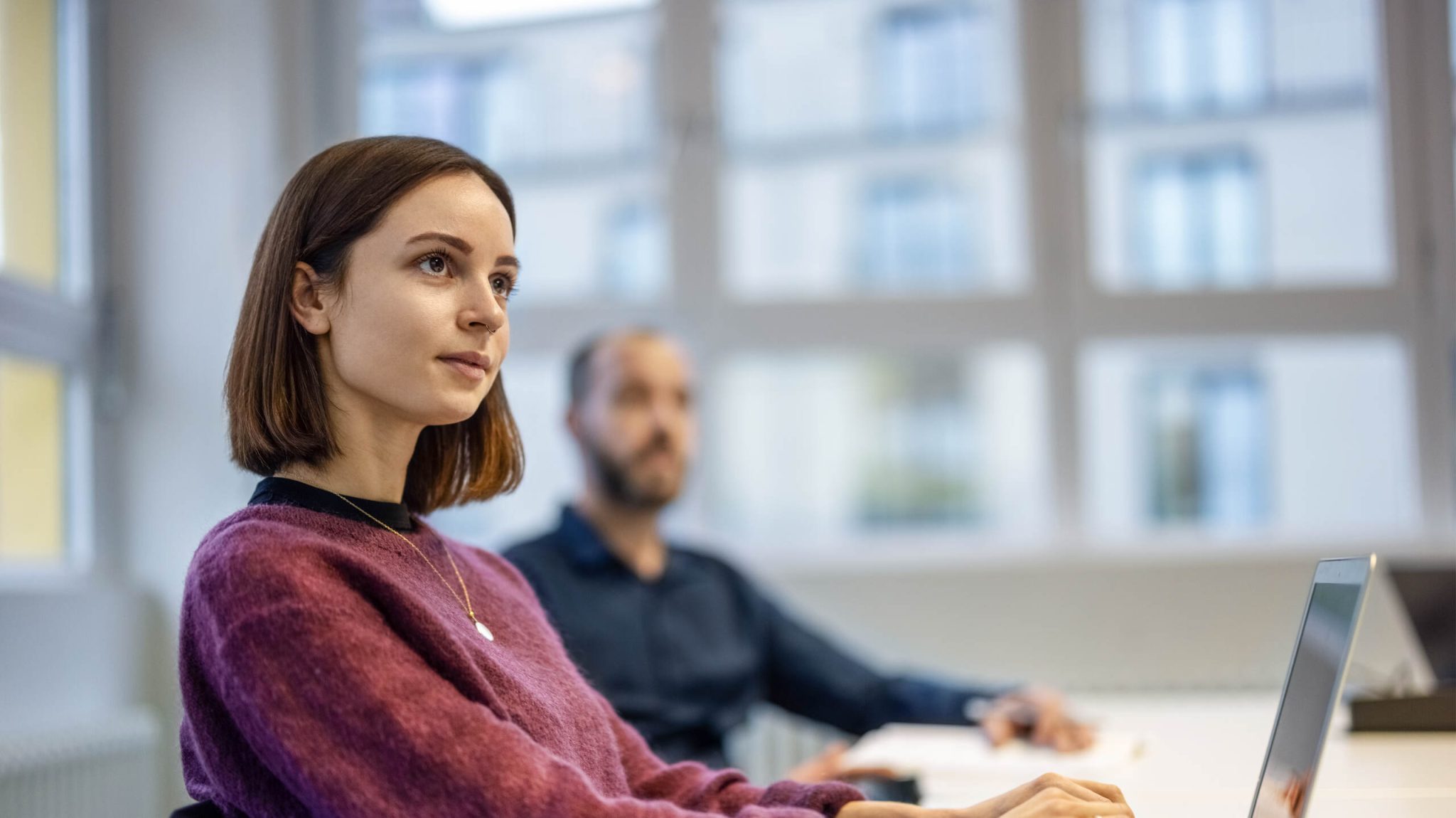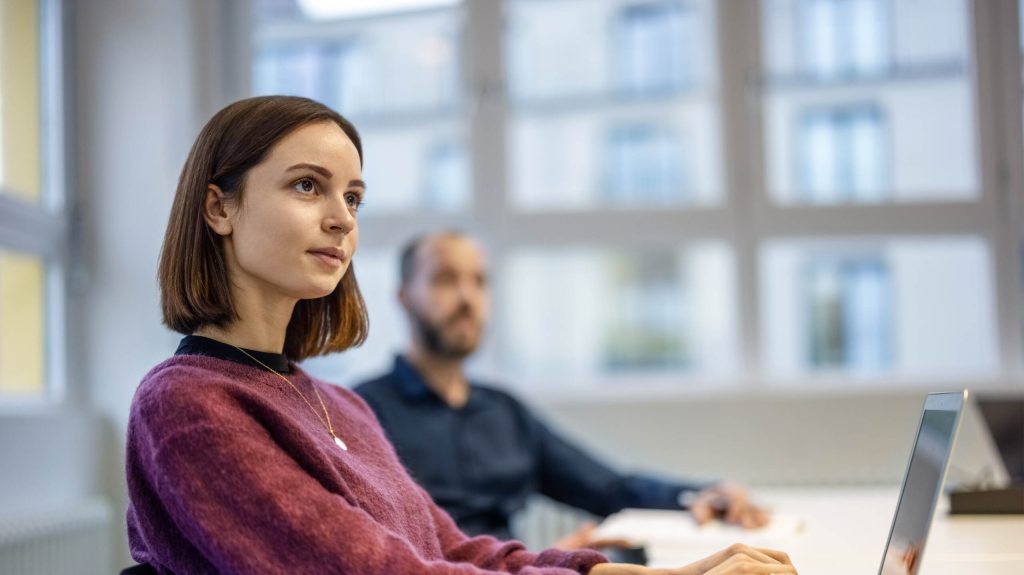 Luis Alvarez/DigitalVision via Getty Images
A strategic plan is where you set out the company's goals and define the steps you will need to take to reach those goals.
A strategic plan would include:
What current capabilities the company has

Making measurable goals

A full strategy for business growth

How the company's values, mission and vision tie in with the services and products the company intends to offer

Who in the organization will handle certain roles

What the timeline is for reaching certain goals

A SWOT analysis, looking at the strengths, weaknesses, opportunities and threats in the company

Examining the external environment for factors that will affect your company using a PEST (political, economic, social and technological) analysis
A strategic plan can be a long-term blueprint. You might find you use basically the same strategic plan for several years.
What is the objective and strategy of planning?
The aim of a strategic plan is to provide a tool that allows you to improve your business, grow the company, streamline processes or make other changes for the health of your business. Strategy implementation and meeting strategic objectives should generally lead to growth.
What is the difference between business planning and strategic planning?
There are a few major differences between strategic planning and business planning, which are outlined below.
Scope and time frame
A strategic plan is usually long-term, typically covering at least two to five years. By contrast, a business plan usually covers a year or less, since this is roughly how long it usually takes for a business to become established.
Focus
A business plan focuses on starting a business in its early stages. A strategic plan is used to guide the company through later stages. Put simply, the business plan is about direction and vision, while the strategic plan focuses on operations and specific tactics for business growth.
Stakeholders
A strategic plan will be presented to stakeholders and employees to make sure everyone knows what is going on in the company. This will help reassure everyone with a stake or role in the business.
By comparison, a business plan will often be shown to investors or lenders to help show the business idea is worth funding.
Flexibility and adaptability
A strategic plan typically has more flexibility. This is because it is meant to be in place for a longer period of time and the company should already be established. There is more leeway for refining strategy evolution, while your business plan should remain stable.
Similarities between business planning and strategic planning
Both of these activities will require some of the same analytical components, such as market analysis, financial projections and setting objectives you can track. Of course, both also require you to be highly organized and focused to ensure your business model or strategy development is appropriate for your business.
When to use strategic planning vs business planning
Sofie Delauw/Image Source via Getty Images
As we've already mentioned, you'll generally use a business plan when you're setting up a business or moving in a new direction. This will dictate much of the day-to-day running of a business. You would use strategic planning when you want to work on growth and drive innovation.
Can a business plan be used for strategic planning?
No, a business plan and a strategic plan are two different concepts with specific goals. While a business plan outlines short or mid-term goals and steps to achieve them, a strategic plan focuses on a company's mid to long-term mission and how to accomplish this.
If you want to prepare for success, you need to make sure you are using the right type of plan.
Integrating strategic planning and business planning
While the two plans are different, you may end up using them together to ensure optimal success. As with any type of management role, such as hotel management, strategic and business plan management requires effective communication between different departments.
This includes different strategy managers as well as strategic and operational teams. You also need to make sure that, when you are using either plan, you find the right balance between flexibility and strict adherence to the plan. With strategic planning, this means constant strategy evaluation to assess your tactics and success.
Can strategic planning and business planning be used simultaneously?
In many hospitality careers, you'll want to juggle growth and new directions, so you could end up using both planning types. However, it's most common for the two to be distinct. This is because you'll generally be using a business plan only when you are starting a new venture.
What are the career prospects in strategic and business planning?
There are plenty of options for what you can do if you have skills in strategic planning and business planning. Almost every management role will require these planning skills, including how to write strategic planning documents and measure success.
If you want to work in the hospitality sector, you could look into hotel planning and other careers with a business management degree. These will enable you to grow and nurture a business, but there is also a lot of scope to start your own business. Great planning skills can give you a real competitive advantage.
World-class degrees for making your mark in business
If you want the skills and insider knowledge to guide a business from inception to expansion, our courses provide expert teaching and real-world experience.
Masters in entrepreneurship
What skills do I need for a career in planning?
If you want to work in planning and management, you should work on various skills, such as:
Decision-making

Analytical skills

Risk assessment knowledge

Market analysis and forecasting

Team management

Communication, both written and verbal

Teamwork

Organization
What qualifications can help with a career in strategic planning or business planning?
If you want to work in hotel planning and management, the most common route is to get a hospitality degree from a well-respected hospitality school in Switzerland. This will help you get the skills and knowledge you need to properly plan businesses as well as handle the execution of these plans.
Business degrees also teach you many transferable skills, such as good communication with your strategy team or data analysis, that you can use in almost any role in hospitality. They can also reduce the need to work your way up through the hospitality industry.
How can hospitality school help with planning careers?
Attending hospitality school can help you learn skills dedicated to hospitality as well as more general management, business and planning skills. This includes everything from how to handle a team to specifics such as hotel revenue management strategies.
If you find a hospitality school offering professional hospitality internships, you'll also get experience in managing hotels and hospitality venues, helping you leap ahead in your career.
Hospitality degrees to kickstart your career
Our international business course combines leading industry expertise with essential internships to provide an exceptional foundation for a thriving career in the hospitality industry.
Bachelor of international business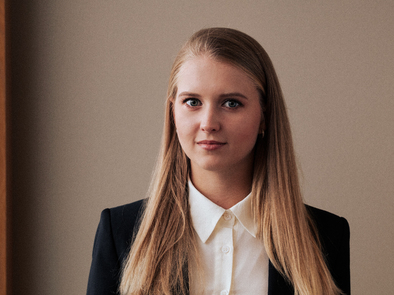 Conclusion
Both strategic and business planning are vital to build and grow a business. While business planning focuses on setting up the business and handling investment, vision and overall goals, strategic planning concentrates on growing the business and processing operational efficiency and resource allocation on a longer-term basis.
If you want to learn how to develop a hotel business plan or manage a hospitality venue, one of the best ways to get started is to study for a hospitality degree. This will give you hands-on experience of the strategic planning process or business management as well as the skills you need to succeed.
Photo credits
Main image: Westend61/Westend61via Getty Images