The hospitality industry has many different facets, including parts that customers and guests rarely get to see. One compelling facet of the industry is hotel management companies.
These help take on the responsibilities of essential services and operations for hotels, which can deliver significant benefits to many hotel owners. If you're interested in hospitality careers, you might be wondering whether working in a hotel management company is right for you or if this could be part of the dream of owning your own hotel.
In this article, we'll look at what hotel management firms do in the industry and why they're so important.
We'll also look at why working for a hotel management company could be a compelling goal, the skills and qualifications needed to work in hotel management, and the upcoming trends hotel management companies must adapt to for continued success.
Understanding hotel management companies 
Hotel management companies usually deal with the day-to-day running of hotels and managing on-site activities on behalf of the owners. Of course, hotel owners have to pay for these services.
Hotel management companies typically take their income as a base fee and a percentage of the gross revenue of the hotel. This fee structure means hotel management companies are motivated to run a hotel as successfully as possible, making maximum profit for both the company and the hotel's owner.
There is a range of management types companies use, including the following.
Franchised

: franchisors sign with a hotel chain to gain access to the brand name, marketing and design guidelines. The franchisors handle most of the day-to-day management and pay a fee to the hotel brand.

Leased

: the owner leases the hotel to the management company. The owner only collects rent, while the management team handles everything else.

Management agreement

: a hotel owner hires a management company to take over most of the responsibility of running the hotel, while still retaining their branding and theme.
What is the role of a hotel management company?
wera Rodsawang/Moment via Getty Images
Management companies can handle as much or as little of hotel operations as the owner desires. The most common tasks hotel management services carry out are:
Hotel staff training and development, including hiring, payroll and conflict resolution

Arranging building maintenance

Pricing and rates

Hotel procurement and supply chain organization

Planning budgets

Deciding on special offers, marketing and guest relations

Handling hotel departments, including front of house, housekeeping, sales and restaurants
How can partnering with a management company benefit hotel owners?
There are many benefits to using professional hotel management solutions, such as:
Streamlining hotel operations and improving efficiency with less input required from owners

Being able to focus on the parts of the industry that interest you, such as expansions

Leveraging the expertise of industry professionals

Access to established development and marketing strategies

Enhancing guest experiences and satisfaction
Why do some hotel owners choose not to use a hotel management company?
Some hotel owners prefer to handle all of the management tasks themselves, with plenty of people entering the hotel management career path with the aim of opening and running their own hotel.
The hospitality industry is large and there is plenty of space for you to decide how you want to shape your career path.
What it's like to work in a hotel management
Working in hotel management is a fast-paced and exciting environment for many people, especially if you love working in management and want to optimize how a company functions.
There are also plenty of areas to specialize in as a hotel manager, such as hotel brand management and hotel asset management.
You can aim to work for one of the many hospitality companies out there or you can become a freelance hotel industry consultant. Some of the most appealing aspects of hotel management are that you can work anywhere in the world and you can work on an enormous range of properties.
Hotel management specializations
There are many interesting specializations in the field, including:
Hotel property management

Hotel revenue management

Hotel guest experience management

Hotel quality assurance

Hotel technology integration

Hotel crisis management

Hotel development
Starting a career in hotel management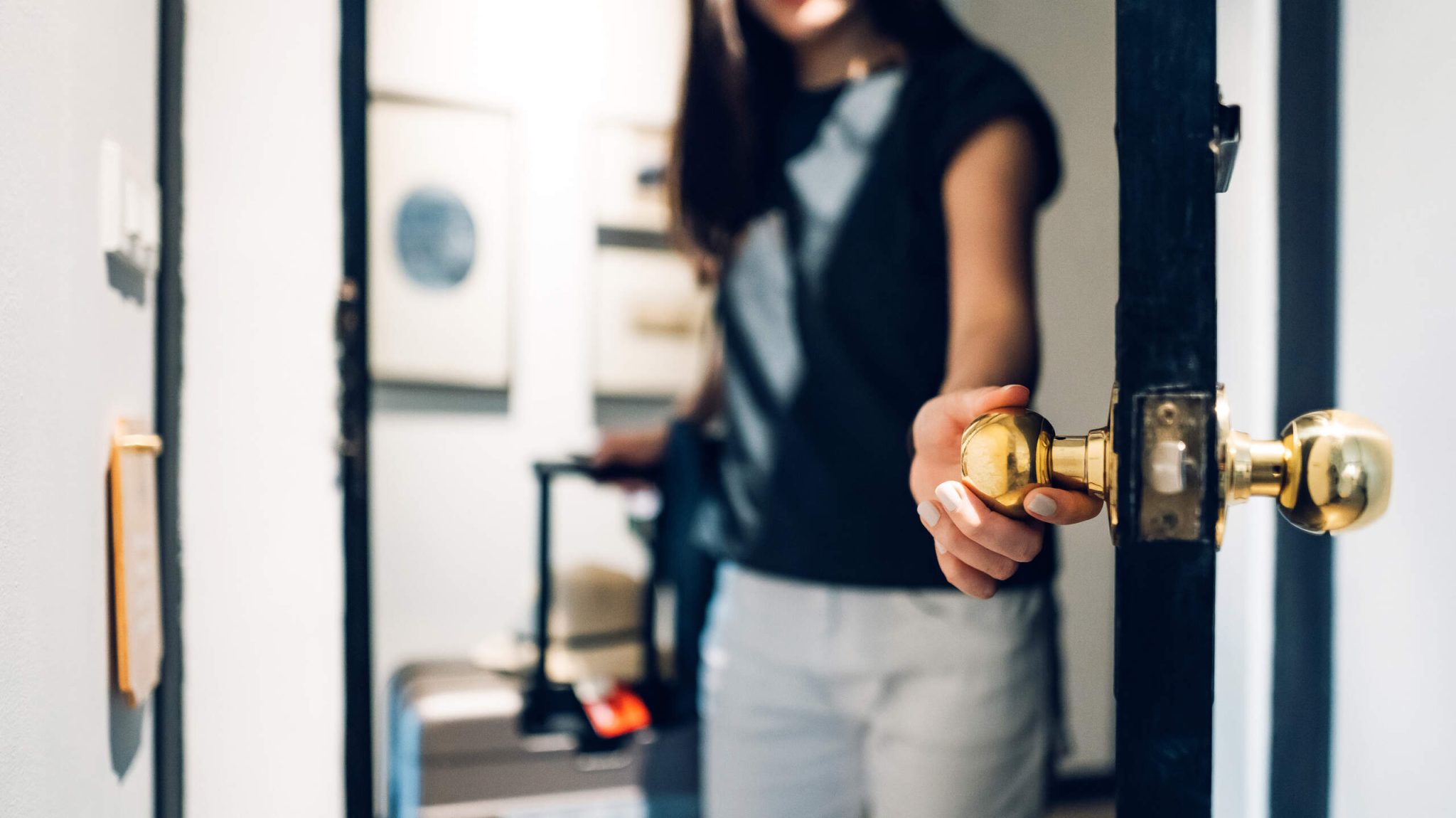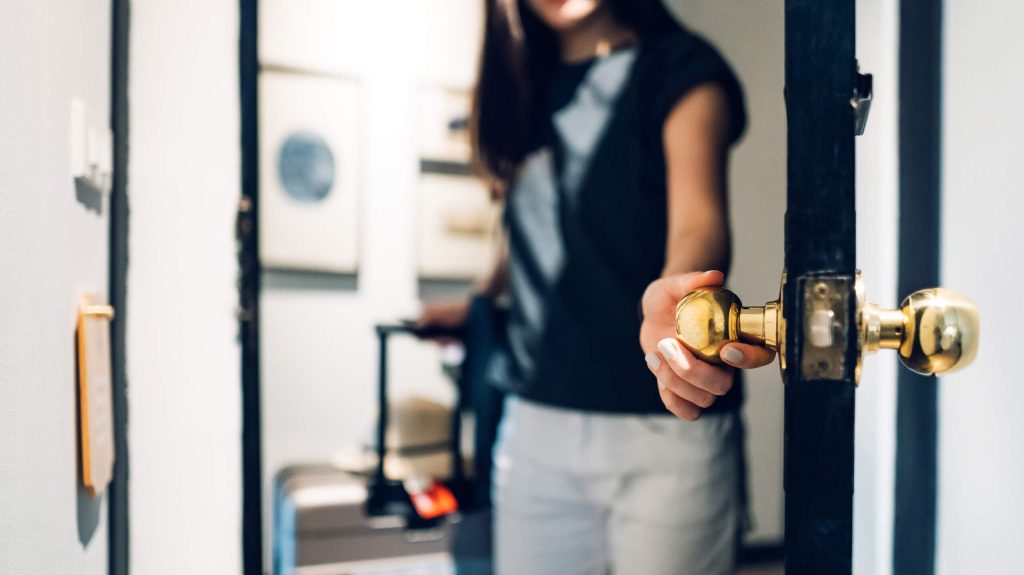 dowell/ Moment via Getty Images
If you want to get started in hotel management, you'll need to acquire a solid mix of hospitality experience and qualifications. It also helps to know if you want to specialize in certain areas. If you want to work in a hotel management company, you can also look at specializing later in your career.
There are two main routes into hotel operations management. The most common route is to get a hospitality degree from a respected hospitality school. Alternatively, you could look at getting experience in entry level hospitality roles and working your way up from there.
Kickstart your hotel management career through education
Studying at a hospitality school in Switzerland straight after high school can give you a great foundation from which to build a successful hospitality career. Learning from first-class tutors and working in exciting hospitality internships gives you vital skills and knowledge. While it's never too late to start, getting ahead of your career early gives you the best chance for advancement and improvement.
World-class hospitality degrees
We combine teaching from industry experts with exclusive real-world internships so you can develop your career in hospitality and hotel management.
Bachelor of international business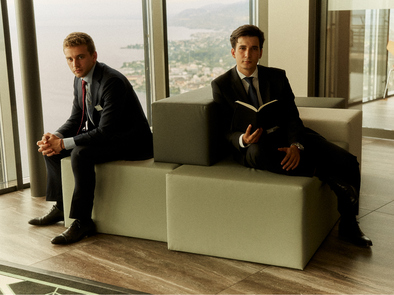 What skills are needed for a career in hotel management?
To be successful in hotel management, the skills you should focus on developing include:
Organization

Communication

Team leadership

Dedication

Attention to detail

Analytical skills
Transitioning careers: pursuing hotel management 
Whether you're working in management or hospitality or looking for further study options, switching to hotel management can be a dynamic career move. Working in hotels can be rewarding since you can work anywhere you like in the world and you can make the most of booming opportunities in this rapidly growing industry.
Intensive studies for career changers
Our master's degree in hotel management combines an exceptional range of skills, knowledge and insights to give anyone the foundation for an exciting new career in hospitality.
Hotel management masters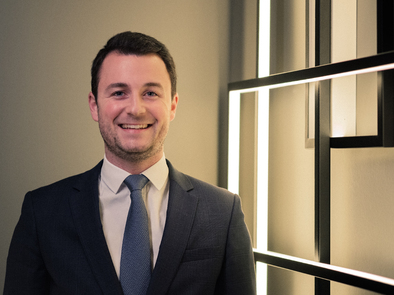 Can a hotel management company help kickstart a career in hotel management?
Absolutely, working in a hotel management company is a great way to get experience and knowledge of the industry. If you want to use this to further your career or become an independent hotel management consultant or a hotel owner, you'll have plenty of chances to get valuable experience, find contacts in the industry and set your career path.
The hotel management industry: present and future trends
Hotel marketing strategies and management must both stay up to date with the latest trends and preferences. Here are some current trends you will need to be aware of if you want to work in hotel management:
Technology:

new technologies are being used more extensively in hospitality and hospitality management for everything from communications to tracking inventory.

Guest expectations:

guests expect personalized hospitality experiences and are demanding more sustainability.

Wellness travel:

spas, resorts and health-conscious options are a popular and expanding area catering to guest preferences.

Luxury management:

luxury travel is a growing sector, where personalization, exclusivity and brand values are vital elements.
What the future holds
It's a challenge to predict exactly how hotel management will change in the future. Technology is still evolving and it's not unreasonable to think Artificial Intelligence and Virtual Reality will soon be a part of hotels and hotel management.
There are also increasing demands to ensure sustainability in tourism and hospitality.
How to choose the right hotel management company 
Morsa Images/Stone via Getty Images
There are plenty of hotel management companies you could work with. The most important factor when picking the right hotel company for you is to check your career goals align with the company's values. Some other factors to weigh up beforehand include:
Deciding on your career goals to make sure you're looking at a company where you can thrive

Researching the company's reputation to verify that it will be a rewarding place to work, and that it will add prestige to your resume

Assessing the company's mission and culture

Looking at the opportunities for advancement the company offers

Examining the company's portfolio to see where you could be working

Evaluating the pay compensation and other benefits

Making sure the work-life balance and expectations of the company are a good fit for you.
Conclusion 
Hotel management companies help hotel owners by taking care of the day-to-day running of a hospitality business.
Working for a hotel management company can be a great way to get experience in the industry and develop a rewarding career path, with opportunities to try hotel financial performance analysis or look at hotel expansion and market penetration with a hotel business plan.
Whether your ultimate goal is to run your own hotel or you relish the challenge of helping struggling companies, careers with hotel management firms are a great choice.
If you want to get the skills and knowledge needed to become a hotel management expert, our degree courses are ideal, with tutoring and internships to give you all the experience you need.
Photo credits
Main image: Thomas Barwick/ DigitalVision via Getty Images