If you're excited by exceptional quality and passionate about supporting the growth of hospitality brands, a career in luxury marketing could be for you. We delve into luxury brands, luxury market trends and how to pursue a career in luxury hospitality management to help you see the possibilities in this rewarding sector.
Introduction to luxury marketing
Luxury marketing is a specialized form of marketing that encompasses the promotion and sale of luxury products and services. Luxury hospitality brands make up the third largest market share of global luxury, with the luxury hotel industry alone projected to be worth around $117,000 billion by 2033.
What is luxury marketing?
Luxury high-end marketing is a term used to describe the activities employed to ensure luxury brands reach their target audience. It includes:
Analyzing market trends

Crafting luxury brand identity

Evaluating luxury customer behavior

Luxury product development

Influencer marketing

Luxury digital marketing

Luxury social media strategy
The fundamentals of luxury marketing
To become a successful luxury marketer, you'll need to understand the fundamentals of the industry. This includes :
Crafting an effective brand identity

Analyzing customer behavior and trends in the sector

Developing marketing strategies tailored to the target audience

Growing a luxury brand's presence using multiple marketing channels

Utilizing technology to improve campaigns and customer experience 
What are the different aspects of luxury marketing?
Luxury marketing can revolve around quality, guest experience, luxury lifestyle and strategies that enable them to develop brand loyalty and customer retention. It generally involves the use of tactics and channels such as: 
Traditional media (print and TV advertising)

Digital campaigns, including SEO, content marketing and social media outreach

Experiential marketing, such as events, sponsorships and strategic partnerships

Influencer and celebrity endorsements 

Direct mail campaigns.
Selecting channels and media outlets that target customers in certain demographics or with certain interests is integral to the success of campaigns.
What is the psychology of luxury consumers?
When it comes to luxury marketing, it's important to understand the psychology of luxury consumers. Consumers who are affluent and have a significant disposable income to spend on restaurants, spas, luxury hotel chains and resorts often desire exclusivity. Studies also indicate investing in luxury products is related to a desire for status.
The psychology of luxury consumers can also go beyond the simple desire for status and can encompass a variety of emotional and psychological factors. For instance, luxury customers often seek experiences that showcase their unique individuality or fulfill their personal aspirations. They tend to view their purchases as extensions of their identity and personal taste.
Crafting a luxury brand identity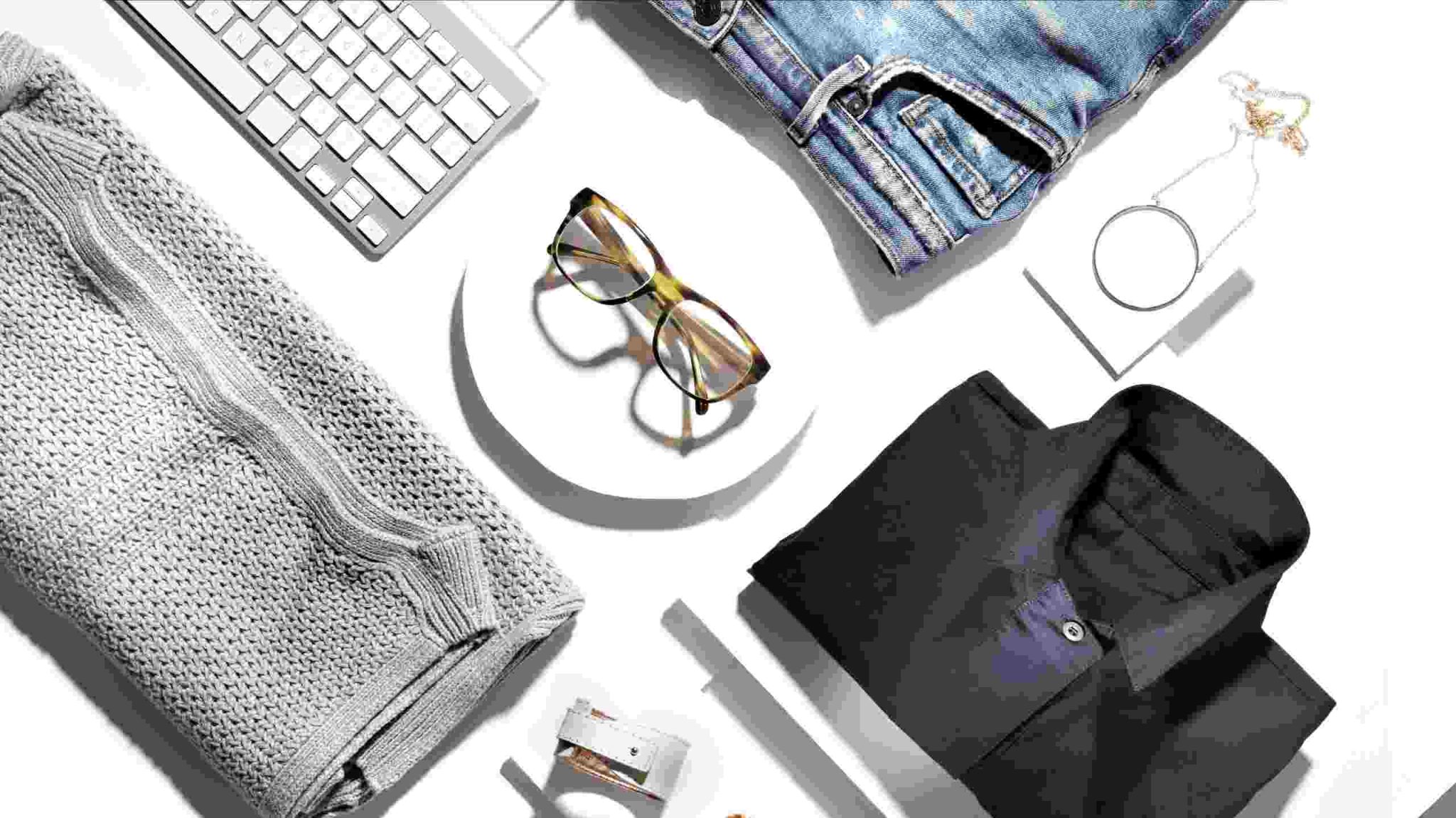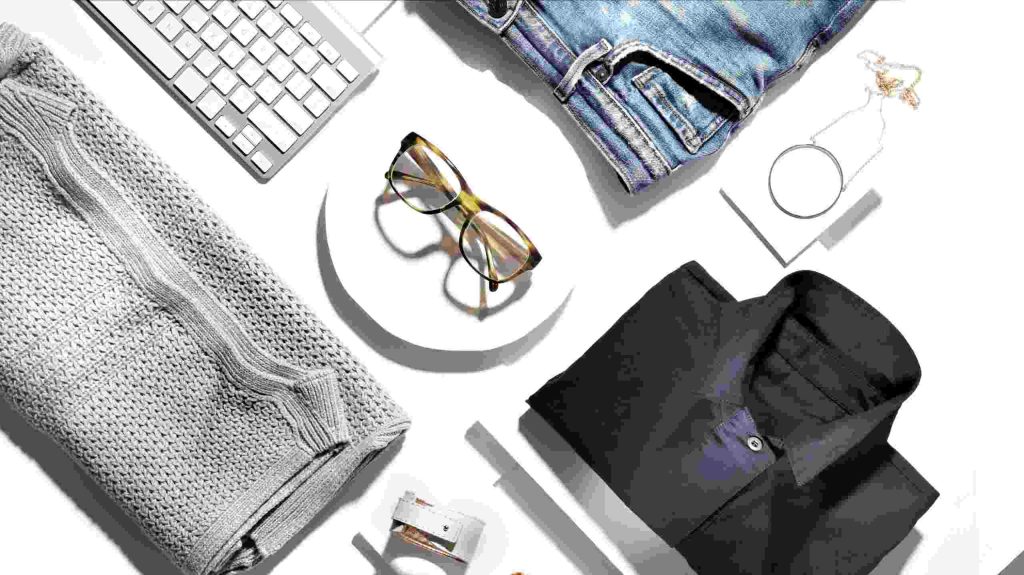 Shana Novak/DigitalVision via Getty Images
Creating a luxury brand identity entails curating an exclusive, bespoke experience that aligns with the consumer's desire for individuality and exclusivity. This could be realized through personalized services, unique product offerings, and / or exceptional customer experiences that can't be found elsewhere. 
In addition, luxury brand storytelling plays a crucial role in shaping a brand's identity. Sharing the brand's heritage and values can evoke a sense of prestige and authenticity. It allows consumers to connect with the brand on a deeper level, viewing their purchases as more than just a transaction, but as extensions of their individuality.
How do luxury hospitality brands communicate their values and identity to consumers?
Luxury brands aim to reach their high-end target audience while showcasing their best features, which they do through a combination of social media campaigns and luxury influencer marketing. The latter enables brands to communicate their identity.
Social media strategies should include high-quality visuals that embody the brand's identity  and values, such as aspirational photography of luxurious settings and lifestyle images. The influencers chosen should also be well-known and personify the desired qualities that the brand wants to portray.
What are some successful examples of luxury hospitality brand storytelling?
Shangri-La has social media accounts for its hotels across different locations. Regardless of the account, the branding, message and story are clear and depict luxury and one-of-a-kind experiences. They show the exquisite food, drinks and services guests can enjoy, while the brand features images of guests looking happy, relaxed and enjoying bespoke occasions and celebrations.
What is an example of a luxury brand?
Luxury brands are associated with exclusivity, exceptional quality, status and elegance. They tend to be associated with certain lifestyles and usually come with a high price tag.
Examples of luxury brands in the hospitality industry include Four Seasons, Jumeirah, Shangri-La, Six Senses and Rosewood.
Targeting the affluent consumer
Targeting affluent consumers begins with customer segmentation and understanding buying behavior. Customer segmentation enables brands to categorize their customer base into different strands such as age, previous spending habits, income or location. This enables them to better understand the motives behind purchasing habits, which makes it easier for them to decipher where and how they'll reach their customer.
What are the four types of luxury consumers?
According to research by the Nielsen Norman Group, the four types of luxury consumers are:
Personal stylists

Window shoppers

Occasional spenders

Big spenders.
Digital strategies for luxury marketing
Luxury marketers can call upon a range of digital marketing strategies to reach their intended audiences. These include:
Social media marketing

Search engine optimization (SEO)

Content marketing 

Influencer partnerships

Paid advertising

Email marketing. 
Experiential marketing in luxury hospitality
Experiential marketing in luxury hospitality entails focusing on guest experiences and showcasing what they can expect during their stay through images and videos on social media platforms. 
One effective experiential marketing strategy is inviting consumers to get more involved in the brand. A great example of this comes from Mandarin Oriental Hotels, which encourages consumers to showcase their hotel stay experience by using hashtags such as #ImAFan.
This helped to establish a sense of community and create an emotional connection with guests. As luxury consumers often strive to be part of an exclusive group, this appeal to highlight that they were part of something special was incredibly powerful.
How can luxury hospitality businesses design memorable guest experiences?
By listening to consumer needs and wants, luxury brands can design and implement changes in their marketing to showcase and adapt the memorable guest experiences they offer. By providing tailored services and amenities, luxury hospitality businesses can create a unique experience that sets them apart.
Some of the ways to design memorable guest experience include the following:
Personalization

: leveraging technology such as artificial intelligence (AI) to tailor services to individual preferences

Localization

: highlighting local experiences available in the area

Unique offerings

: providing exclusive services or amenities not found in other hotels

Special event experiences

: offering packages and events that will be remembered by the guests

Luxury touches:

making a memorable stay through impeccable service, attention to detail and thoughtful extras.
What are the benefits of forming partnerships with other luxury brands in the hospitality industry?
Many luxury brands form partnerships with others because it enables them to tap into a larger audience and design truly unique experiences. Partnering with other luxury hospitality brands can provide exclusive benefits to guests, such as access to exclusive spaces, complimentary services, and discounts on luxury products and goods. Associating with top-quality names and demonstrating shared values can also boost the brand's reputation and increase its visibility.
Measuring luxury marketing success
To gauge the success of any luxury marketing campaign, a brand manager will evaluate a wide range of metrics and create regular reports that reveal how well projects are working. In addition to showcasing what is going well for a hospitality business, measuring success provides valuable insight into areas for improvement. 
What metrics can luxury hospitality businesses use to measure the success of their marketing efforts?
The metrics a luxury hospitality business uses to measure the success of its marketing efforts will depend on its marketing goals. For example, if growth and increased brand awareness are the aim, metrics such as post impressions, likes, page clicks, website traffic and search volume can all determine the return on investment.
If a luxury brand is hoping to increase sales, metrics such as revenue growth, total revenue, conversion rate and new and existing customers are key.
How can luxury hospitality brands maintain growth and relevance in the long run?
Maintaining growth and relevance in the long term involves staying abreast of luxury marketing trends and continuously adjusting marketing strategies to meet the needs of consumers. 
This includes using data-driven insights to target customers accurately and develop personalized campaigns. It's also important to use content marketing techniques that engage the customer in a meaningful way so they feel connected with the brand. This can foster customer loyalty, drive word-of-mouth referrals and ultimately lead to more sales.
The future of luxury marketing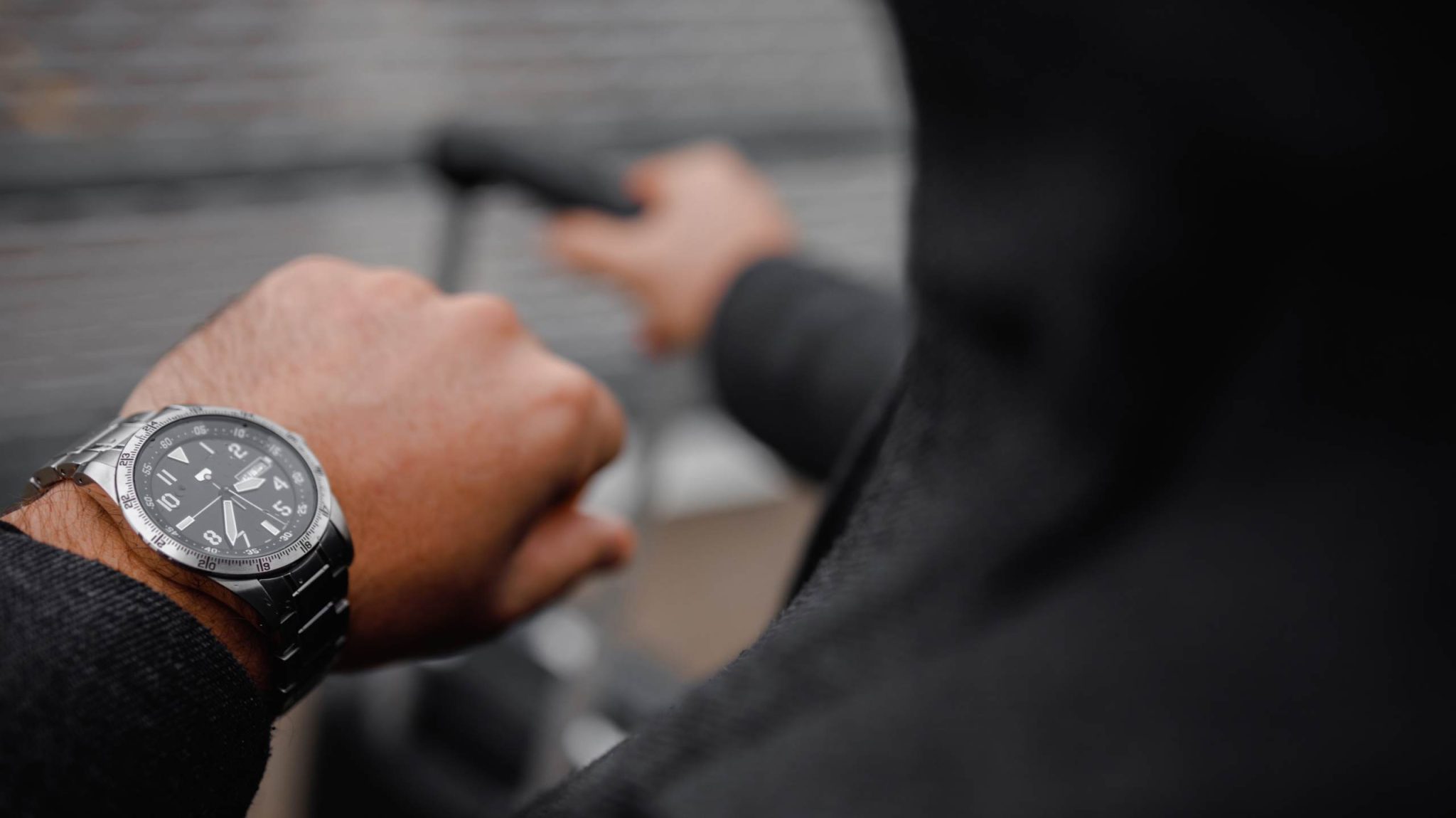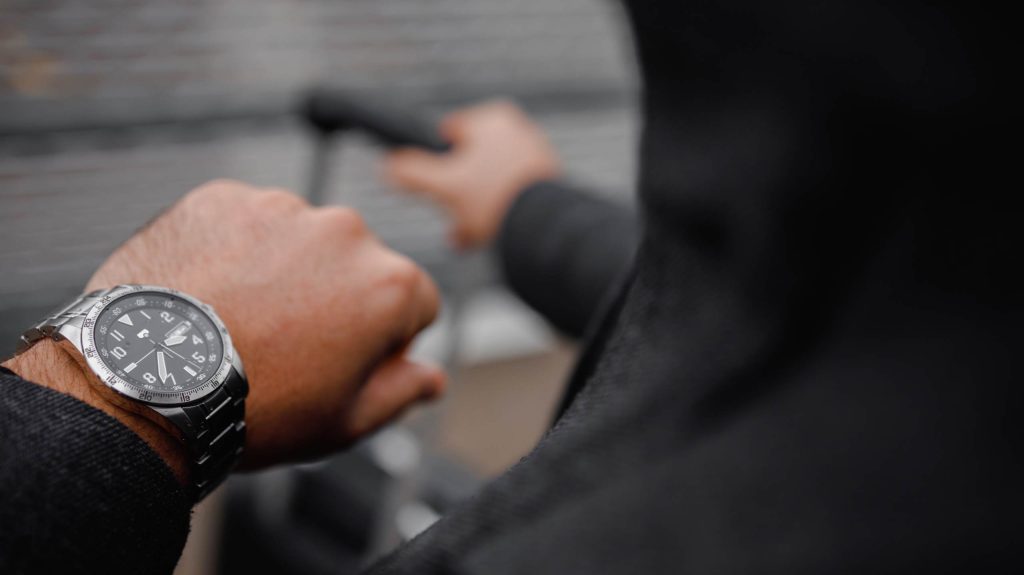 Georgijevic/E+ via Getty Images
Emerging trends and the latest innovations and products drive the luxury brand storytelling, luxury product positioning and luxury brand advertising of the future.
For example, luxury hospitality brands could start leveraging artificial intelligence (AI) to deliver personalized experiences for guests. AI can also automate many aspects of guest services and provide a truly seamless experience with superior comfort. 
Another key trend in luxury marketing is the use of experiential events such as pop-up stores, product launches, virtual reality experiences and VIP shopping days. These types of events create an engaging environment for customers and create unique experiences that generate visibility.
How are luxury hospitality brands integrating sustainability into their marketing strategies?
More than 78% of consumers say sustainability is important to them and 44% of consumers state they're more likely to invest in a brand that focuses on sustainability. To integrate sustainability into marketing strategies, brands are documenting how they are focusing on becoming more environmentally friendly.
Shangri-La, for example, shares details on its website of what the company is doing to protect the environment and increase its community and social impact.
Many luxury hospitality brands are also implementing eco-friendly initiatives such as using renewable energy, reducing water usage and waste, and using sustainable packaging. For example, Marriott International announced that they are committed to reaching net-zero value chain greenhouse gas emissions by 2050.
What role does technology play in the future of luxury hospitality marketing?
Technology plays a vital role in the future of luxury hospitality marketing. Advances such as artificial intelligence (AI), robotic process automation (RPA), virtual reality (VR) and augmented reality (AR) make it easier to reach consumers and facilitate the delivery of outstanding customer service and guest experiences. 
Technology can also support brands in luxury pricing strategy, sustainability and luxury retail,- for example by using automated pricing algorithms, intelligent sensors that measure electricity consumption and water usage within a hotel or resort, and AI-enabled personal shopping assistants.
Pursuing a career in luxury hospitality management
Hospitality careers in luxury management entails working for globally renowned high-end brands. 
To succeed in this career path, you'll need a suitable education that includes recognized qualifications and hands-on experience. At Glion, we have a range of hospitality degrees in luxury management and hospitality management that will enable you to harness your ambition and potential.
Learn the fundamentals of luxury marketing at our hospitality school in Switzerland
Launch a stellar career in luxury marketing with guidance from leading industry experts and exclusive real-world placements with renowned brands.
bachelor of hospitality management.
Take your career to new places
Expand your outlook, develop new skills, learn all about luxury brand strategy and complete professional internships on our master's program.
masters in luxury brand management.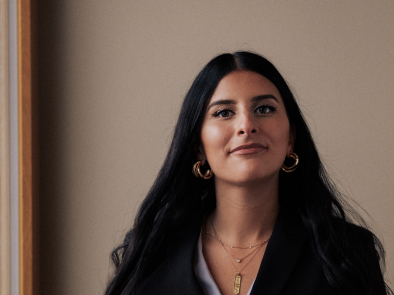 Luxury management that works
Master digital luxury branding and personalization in luxury marketing while continuing in your current role with our online program.
luxury brand management online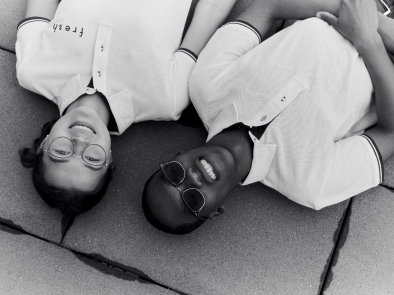 What are the advantages of studying at a Swiss hospitality luxury business school?
Studying at a Swiss luxury hospitality school such as Glion offers you an experience like no other. Aside from being surrounded by the beauty of Switzerland, our Swiss luxury marketing and business school will provide you with the tools and insights you need for a successful career in marketing, event management and hotel management at a top-end luxury hotel. 
What types of luxury hospitality management courses do they offer?
Swiss luxury business schools offer a wide range of luxury hospitality management programs. At Glion, you'll have the ability to apply to study the following:
Bachelor's in International Hospitality Business

Bachelor's in Luxury Business

Master of Science in International Hospitality Business

Master of Science in Luxury Management and Guest Experience.
How do Swiss hospitality luxury business schools support career placement?
When you study for one of our bachelor's degrees, you'll complete two hospitality internships with luxury brands that give you real-world experience and dynamic learning opportunities. Our master's degrees include six months of work experience in prestigious companies, bespoke careers advice form leading industry experts, and an extensive network of luxury industry contacts that can help you meet the people that will make your dream job a reality. 
Conclusion
Luxury marketing is a challenging and exciting career opportunity that requires deep knowledge of the fundamentals of consumer psychology, brand identity development, and digital strategies. As technology plays an increasingly important role in the future of any modern business, it's also vitally important for luxury hospitality managers to stay abreast of changes to maintain long-term success and relevance. 
Anyone thinking about a career in luxury hospitality management should consider Swiss hospitality luxury business schools, as they offer a wide range of courses that not only equip students with essential knowledge but also provide access to priceless work and networking opportunities specifically tailored to the luxury hospitality industry.
Photo credits
Main image: FluxFactory/E+via Getty Images