In today's highly competitive market, a well-defined brand strategy is crucial for businesses to stand out and succeed.
A brand strategy serves as a roadmap that guides the development and management of a brand, ensuring that it resonates with the target audience and creates a lasting impression.
We explore the concept of brand strategy, its key components, its role in the hospitality industry, and examples of successful brand strategies.
Understanding brand strategy
A brand strategy can be defined as a long-term plan that outlines the specific actions and decisions a business takes to build, position, and differentiate its brand in the market.
It encompasses brand identity, messaging, experience, and architecture.
Brand strategy is essential because it helps businesses establish a strong presence, connect with their target audience, and build a loyal customer base.
In today's market, a well-defined brand strategy can provide a significant competitive advantage.
What is the difference between brand strategy and marketing strategy?
While brand strategy and marketing strategy are closely related, they serve different purposes. Brand strategy focuses on building and managing the brand's identity, positioning, and overall perception. It defines the brand's unique value proposition, personality, and target audience.
Marketing strategy relates to the specific tactics and activities implemented to promote and sell products or services. Marketing strategy includes elements like pricing, distribution channels, advertising campaigns, and sales promotions.
While both strategies work together, brand strategy lays the foundation for effective marketing efforts.
Understanding brand strategy in the hospitality industry
In the hospitality industry, brand strategy plays a crucial role in shaping guest perception and building customer loyalty.
A strong brand strategy can help a hospitality business work on differentiation, create a unique value proposition, and deliver exceptional guest experience.
Brands like Marriott Hotels & Resorts, The Ritz-Carlton Hotel Company, and Hilton Worldwide have successfully implemented brand strategies for hotel management that align with their target audience's expectations and preferences. These brands have established a strong brand identity and consistently deliver on their brand promise.
Key components of a brand strategy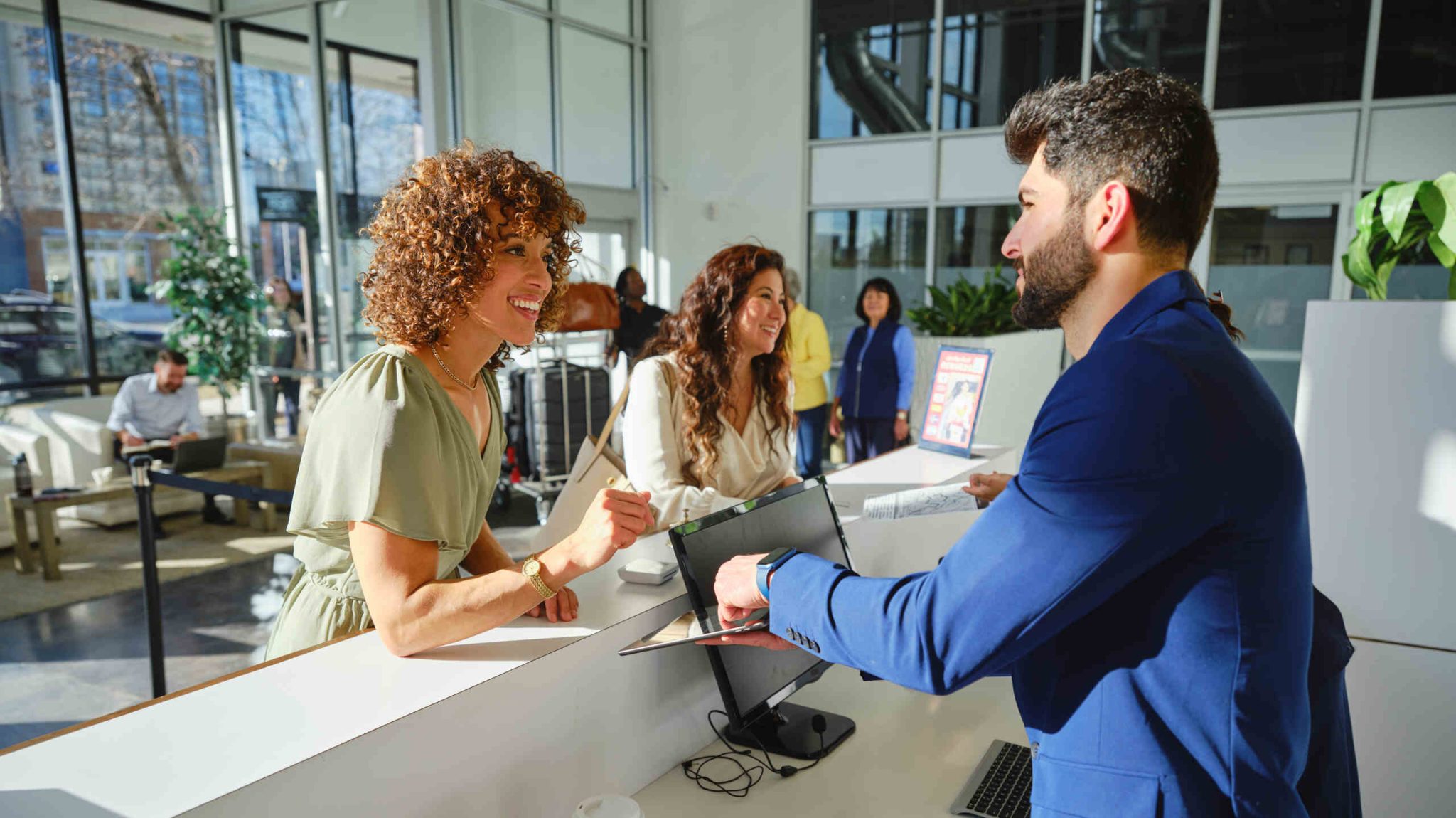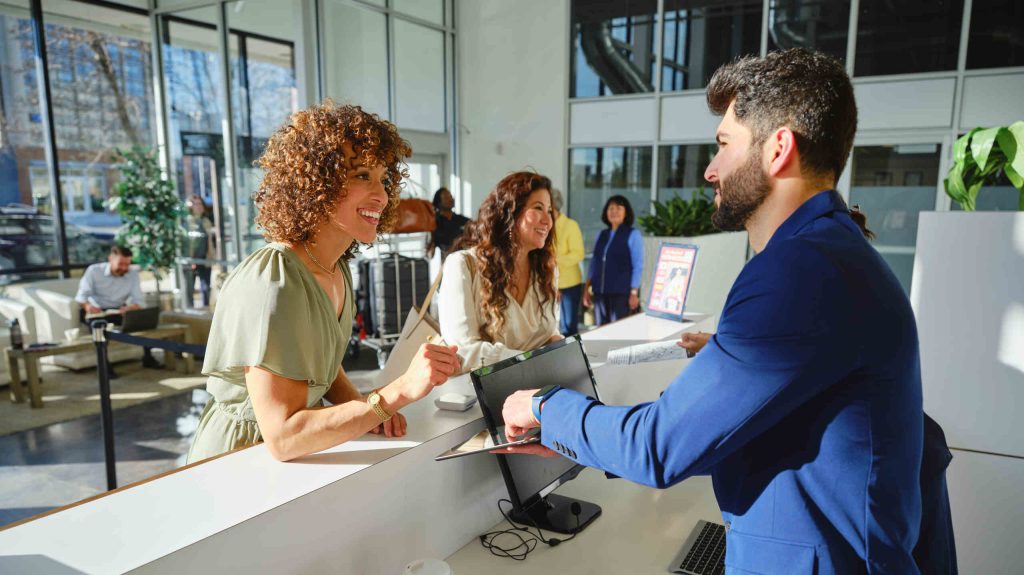 RichLegg/E+ via Getty Images
A comprehensive brand strategy consists of several key components that work together to shape a brand.
Brand positioning:

This involves differentiating your brand from competitors by identifying a unique market position, brand values, and value proposition.

Target audience identification:

Understanding the characteristics, preferences, and needs of your typical potential customer helps tailor brand messaging and experiences.

Brand messaging:

Crafting a compelling brand story and value proposition that resonates with the target audience.

Brand personality and tone of voice:

Defining the brand's character, including its values, style, and communication style.

Brand architecture:

Organizing brand portfolios and sub-brands to create a cohesive and well-structured brand hierarchy.

Brand experience:

Shaping customer perceptions through consistent and positive interactions across all touchpoints.
The role of brand strategy in luxury marketing
In the luxury segment of the hospitality industry, brand strategy plays a critical role in building desirability, exclusivity, and perceived value.
Luxury brands must carefully craft their brand positioning, messaging, and experiences to resonate with affluent consumers who seek exceptional service and unique experiences.
Key components of brand strategy in luxury hospitality include creating a strong brand story, leveraging brand heritage, engaging with brand ambassadors, and maintaining consistent brand excellence.
Ready to specialize in the luxury hospitality industry?
Advance your career by gaining a comprehensive understanding of the principles and practices behind international luxury brands with Glion. Learn to deliver exceptional customer experiences that drive loyalty, advocacy and profitability. Discover what it takes to create a successful luxury business strategy, and develop the skills to build and manage a successful luxury brand.
Bachelor in luxury brand management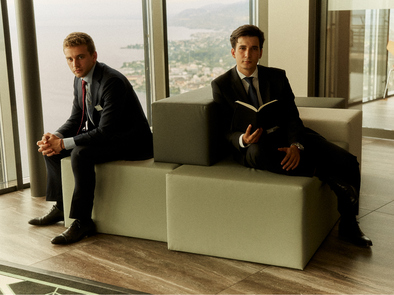 Developing and implementing a brand strategy
Developing and implementing a successful branding strategy involves several essential steps.
Conducting market research:

Gathering insights about the target market, competitors, and consumer preferences is done through competitive analysis, consumer research, and market trends analysis. It helps to inform brand strategy decisions.

Defining brand objectives and goals:

Brand strategy is aligned with business objectives and goals the brand aims to achieve. These objectives could include increasing market share, enhancing brand awareness, or improving customer loyalty.

Brand identity development:

Create visual and verbal brand assets that represent the brand's essence, values, and personality. This includes designing a logo, selecting brand colors and fonts, and crafting a compelling brand story.

Communication and marketing channels:

Identify effective channels to reach the target audience and develop campaigns for brand promotion. This involves determining the appropriate mix of traditional marketing channels, digital platforms, social media, and public relations efforts.

Consistency and brand guidelines:

Establish brand guidelines that provide clear instructions on how the brand should be presented across all touchpoints. This ensures consistency in brand messaging, visual identity, and customer experience.

Monitoring and adapting the brand strategy:

Regularly evaluating the performance of the brand strategy and making adjustments based on market changes, consumer feedback, and emerging trends. This iterative process allows brands to stay relevant and competitive over time.
Examples of successful brand strategies
Numerous brands have implemented successful brand strategies that have helped them achieve remarkable success. Here are some notable examples.
Apple

has built a brand ecosystem around innovation and design. Their brand strategy focuses on creating user-friendly, cutting-edge products that seamlessly integrate with one another, fostering customer loyalty and brand advocacy.

Nike's

brand strategy revolves around inspiring and empowering athletes. They have successfully positioned themselves as a brand that supports and celebrates the athletic journey, connecting with their target audience on an emotional level.

Coca-Cola

has mastered the art of connecting emotions and experiences with its product. By focusing on creating a feeling of happiness and togetherness, Coca-Cola has become a timeless and iconic brand.

Airbnb

disrupted the hospitality industry with a unique brand proposition. The company positioned itself as a platform that enables travelers to immerse themselves in local cultures.

Patagonia

stands out for its brand activism and commitment to environmental responsibility. Its brand strategy focuses on advocating for sustainable practices and engaging customers who share its values, creating a loyal community.

Glossier

has successfully built a community-driven beauty brand with a distinct identity. It emphasizes inclusivity, authenticity, and user-generated content, fostering a strong connection with its target audience.

Marriott

owns and operates a portfolio of luxury, upper upscale, and midscale hotels and resorts under various brands, such as Sheraton, Westin, and W Hotels. It has a strong brand identity based on its commitment to providing guests with a high-quality experience.

The Ritz-Carlton

is known for its impeccable service and attention to detail. The brand strategy centers on providing guests with a truly exceptional experience, creating a sense of luxury and exclusivity.

Hilton Worldwide

owns and operates a portfolio of hotels and resorts under brands like Hilton, DoubleTree, Embassy Suites, and Hampton Inn. Hilton has a strong brand perception and identity built on its commitment to providing guests with comfort and convenience.
How does brand strategy contribute to the success of luxury hospitality brands?
Thomas Barwick/DigitalVision via Getty Images
Brand strategy plays a significant role in the success of luxury hospitality brands. It helps these brands differentiate themselves in a crowded market, create a distinct identity, and establish an emotional connection with affluent consumers.
Luxury hospitality brands rely on their brand strategy to communicate their unique value proposition, deliver personalized and exceptional guest experiences, and cultivate brand loyalty.
By carefully crafting their brand positioning, messaging, and overall brand experience, luxury hospitality brands can attract and retain high-end clientele, driving revenue and maintaining a competitive edge in the industry.
Pursuing a career in luxury marketing and brand strategy
Anyone interested in a career in luxury marketing and brand strategy within the hospitality industry will find many exciting opportunities.
Luxury hospitality brands require professionals who can develop and execute effective brand strategies, manage brand equity, and create meaningful connections with affluent consumers.
Roles can include brand managers, marketing directors, luxury brand strategists, and market researchers.
To succeed in this sector, you'll need strong analytical and strategic thinking skills, creativity, and a deep understanding of consumer behavior and luxury market trends. Additionally, excellent communication, leadership, and project management skills are highly valued.
You may start your working career by working in marketing departments, advertising agencies, or brand consulting firms.
With experience and proven success, professionals can advance to higher-level roles, such as director of brand strategy or chief marketing officer, and even pursue entrepreneurial ventures.
What are the career prospects for luxury marketing and brand strategy professionals in the hospitality industry?
The hospitality industry offers promising career prospects for professionals in luxury marketing and brand strategy. As luxury travel and experience continue to thrive, luxury hospitality brands will seek skilled professionals to shape their brand strategies and create exceptional guest experience.
With the right skills and qualifications, you can find opportunities for growth and advancement in renowned top luxury hotel brands, boutique hotels, resorts, and other hospitality establishments.
Education and training in luxury marketing and brand strategy for the hospitality industry
To prepare for a career in hospitality and luxury marketing and brand strategy, education and training are crucial. Look for hospitality schools or universities that offer specialized programs or courses in luxury marketing, brand strategy, or luxury brand marketing and management.
These programs should provide a comprehensive understanding of the luxury market, brand positioning, brand experience design, , consumer behavior luxury management, and strategic branding concepts.
Practical courses and case studies that focus on luxury hospitality brands can provide valuable industry-specific knowledge.
It's also recommended to seek programs that offer practical experience, such as hotel management internships, to gain hands-on experience and networking opportunities to enhance your career prospects.
Ready to kickstart your career in the hospitality industry?
Discover the essentials of hospitality management for success in this rewarding field. You'll learn about luxury marketing and brand strategy while gaining valuable industry-specific skills and experience.
Bachelor Degree in Hospitality Management
Are there specific educational programs for luxury marketing and brand strategy in the hospitality industry?
Yes, there are specific educational programs such as degrees in hospitality tailored to luxury marketing and branding strategy within the hospitality industry. These programs focus on providing students with the in-depth knowledge and skills required for successful careers in luxury hospitality branding.
Learn from experts in luxury marketing and brand strategy
Advance your career in luxury hospitality with insider knowledge in areas such as luxury brand positioning, consumer insights, luxury marketing strategies, and brand equity management.
Master's in luxury brand management
Conclusion
Companies, especially those in the hospitality industry, cannot survive in today's market without a carefully considered brand strategy.
An effective brand strategy outlines steps to take to set yourself apart from rivals, engage with your niche market, and cultivate loyal customers.
With the right training and education, you can gain the skills and experience needed to develop and implement successful brand strategies in the hospitality industry.
Specialized courses and degrees can also help you steer your career in the right direction and secure top positions with luxury hospitality brands.
Photo credits
Main image: onlyyouqj/iStock / Getty Images Plus via getty images