If you've considered a career in hospitality, you might be interested in the idea of running a business.
However, you'll probably have come across two similar-sounding terms: business administration and business management.
These terms can be easy to mix up, and there are definitely some similarities between them, but they are different disciplines that you could look at as the foundation for an exciting career as a business leader.
If you're looking for brief summaries, then business management is a practical hands-on role dealing with the day-to-day running of the company, while business administration involves more planning and looking at the longer-term.
However, a full understanding of these sectors requires more than these simple explanations.
In this article, we'll look at the differences and similarities between both of these paths.
We'll also discuss how you can prepare for a career in business management vs business administration, as well as how to pick the best option suited to you and your talents.
Why is it important to understand business management and business administration in hospitality?
Since the two different career paths are quite different, it's important to know what each one involves.
Furthermore, the hospitality industry is a large and varied field that encompasses many types of businesses and activities, each with slightly different processes and ways of doing things.
So you need to fully understand the career that you intend to choose in order to prepare yourself for specific roles.
Making sure that you are familiar with business management or business administration can help you:
Effectively manage a part of a hospitality business

Help your business compete in the global market

Help your business stay relevant and up to date with market trends

Ensure the smooth running of multiple departments within a hospitality venue
What is business management?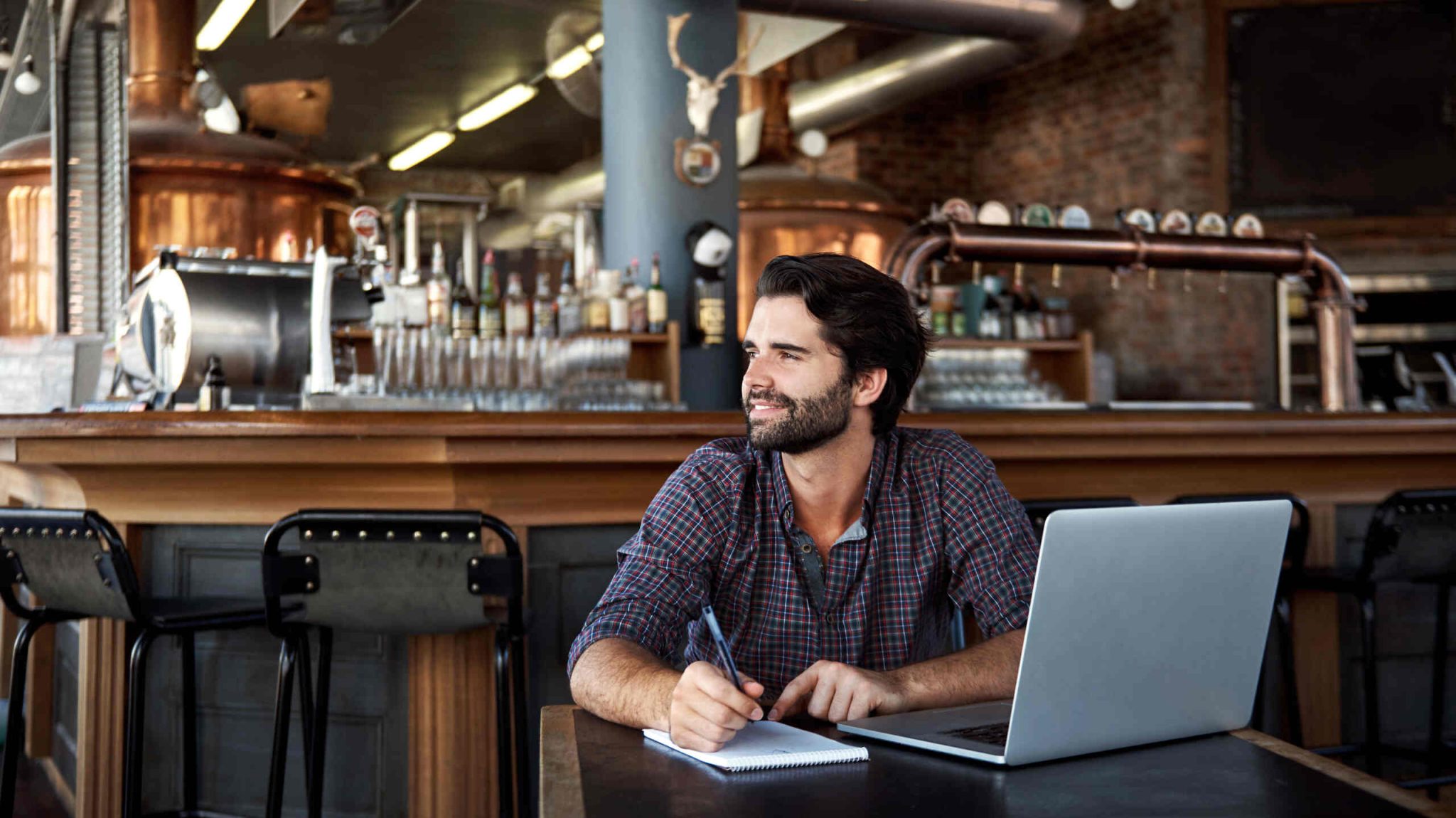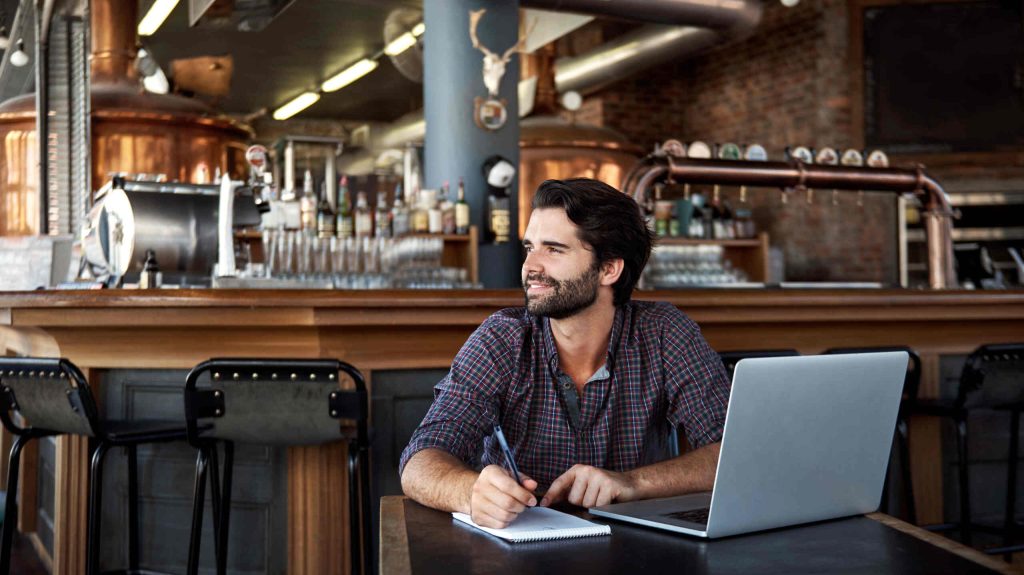 shapecharge/E+ via Getty Images
Business management is all about the day-to-day running of a business. Business managers are vital to ensure the smooth running of different parts of a business, and you'll need to think on your feet to keep things organized. This includes many different tasks, such as:
Leading teams and overseeing different departments

Organizing timetables, deliveries, workloads, and more

Planning projects

Handling employee conflicts and providing encouragement

Monitoring performance

Creating a good employee structure

Delegating appropriately

Budgeting
What are the different types of business management?
Within business management in the hospitality industry, you'll find different types of business management specialization options, including the following:
Department manager:

This could put you in charge of a specific department, such as a venue's facilities, or guest services, ensuring their organizational success.

Project manager:

In larger hospitality chains, you might find a role in project management, where you will be tasked with moving to different locations and handling planning and coordination for specific projects.

General manager:

The general manager would be in charge of the whole business or location, including all departments in it as well as supply chain management, staffing, and more. This is often one of the top leadership roles in

hotel management

.

Event manager:

Event management

means helping clients plan and execute events at a venue.

Luxury manager:

Luxury management

is a specific area where your work focuses on managing luxury or high-end venues.
Sales manager:

The person in charge of the day-to-day sales in the business.
What are the career prospects for business managers?
Becoming a business manager in hospitality will usually require a hospitality degree and some experience in the field.
Once you meet these requirements you will be able to work your way up through different job titles and roles to take on more responsibility. 
One of the most unique things about the hospitality industry is that you can aim to work anywhere in the world, and your business management career prospects are not limited by where you live.
Skills needed for business management
To be successful in business management roles, you will need the following skills:
Good organization

Multi-tasking

Dedication

Team leadership

Business communication

Decision-making
What is business administration?
As mentioned earlier, business administration can appear similar to business management, but there are important differences.
Business administration roles will focus on the overall picture of the business, and you will also be considering the longer-term aims of the hospitality company you work for.
Some of the key responsibilities you can expect to handle in a business administration career include:
Financial planning / financial managers / financial analyst

Accounting

Data analysis to gauge success 

Managing human resources

Marketing manager
What are the different types of business administration?
Luis Alvarez/DigitalVision via Getty Images
In smaller hotels or hospitality venues, a business administrator is likely to handle all of the responsibilities listed above.
In larger businesses, such as hotel chains with multiple locations, you're more likely to find different business administration specialization routes.
For example, in a large hospitality company, you might be able to focus on accounting or human resources with your business administration degree.
What are the career prospects for business administrators?
In business administration you can aim to gain positions of higher responsibility and pay.
Many people also set their sights on working for some of the top hospitality companies in the world.
With the right hospitality degree, you will be able to consider almost any administrative role from the many career paths in hospitality.
Skills needed for business administration 
Business administration shares many of the same skill sets as business management.
These are all soft skills, which you can transfer between the different careers well. If you want to be successful in this career, you should work on:
Problem-solving skills

Operational management and focus

Organizational management

Good communication skills

Teamwork

Leadership skills

Adaptability
Similarities between business management and business administration
Both of these are careers you can consider with a business management degree because there are a number of similarities, such as:
Both focus on the effective operation of the hospitality business

Both disciplines require a strong understanding of business principles and practices

Both disciplines require the ability to think strategically and make sound decisions

Both are highly-paid roles with plenty of career options

Both are great for experience if you want to start your own

hospitality business

one day
Differences between business management and business administration
Of course, it's also important to consider the differences between business administration and business management roles:
Business management is more focused on the day-to-day operations of a business, while business administration is more focused on the long-term strategic planning of a business

Business management is more hands-on, while business administration is more theoretical

Business management is typically focused on smaller companies, while business administration is often focused on larger businesses

Business administration has a broader scope and more specializations
Which path is right for me?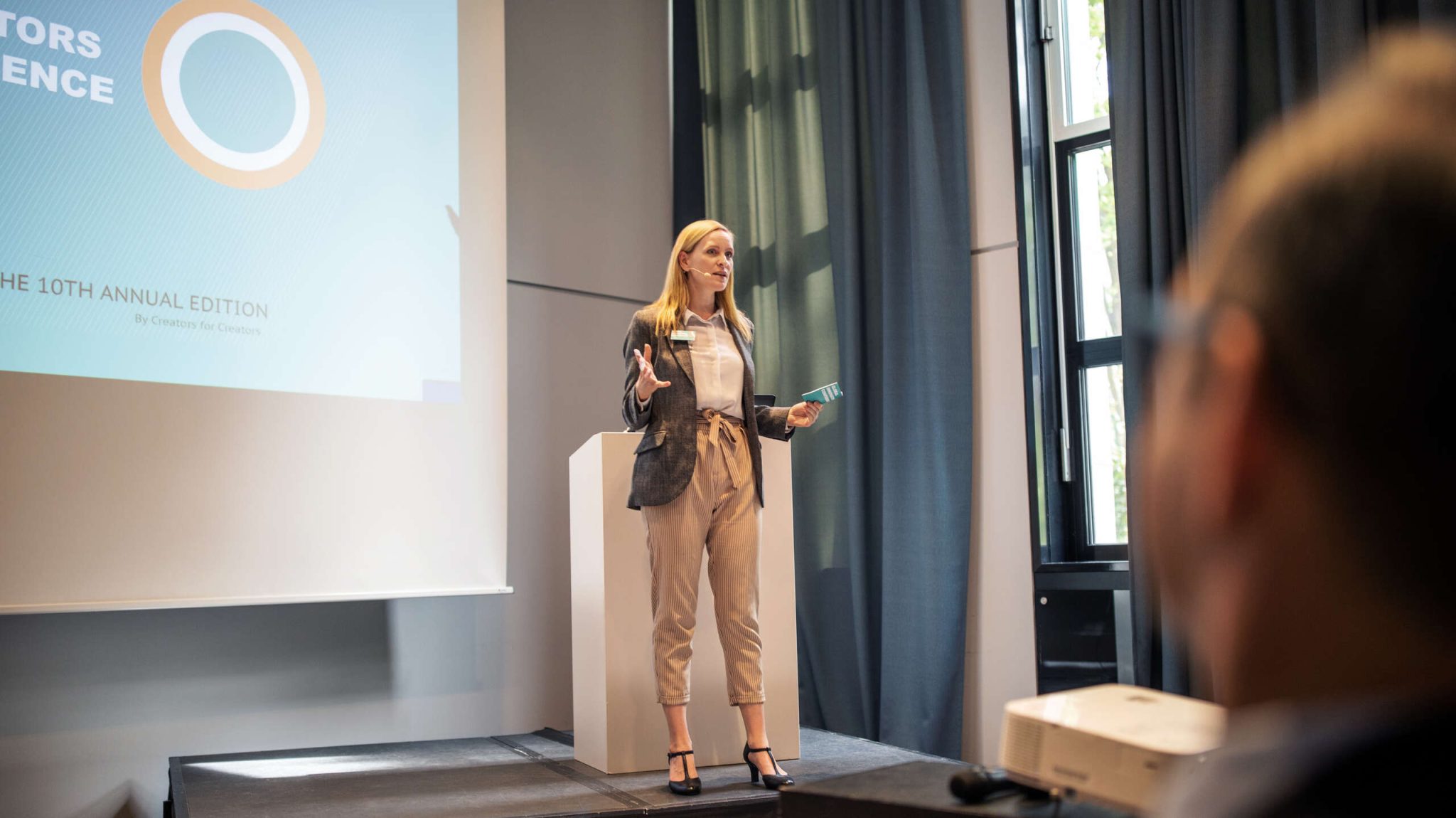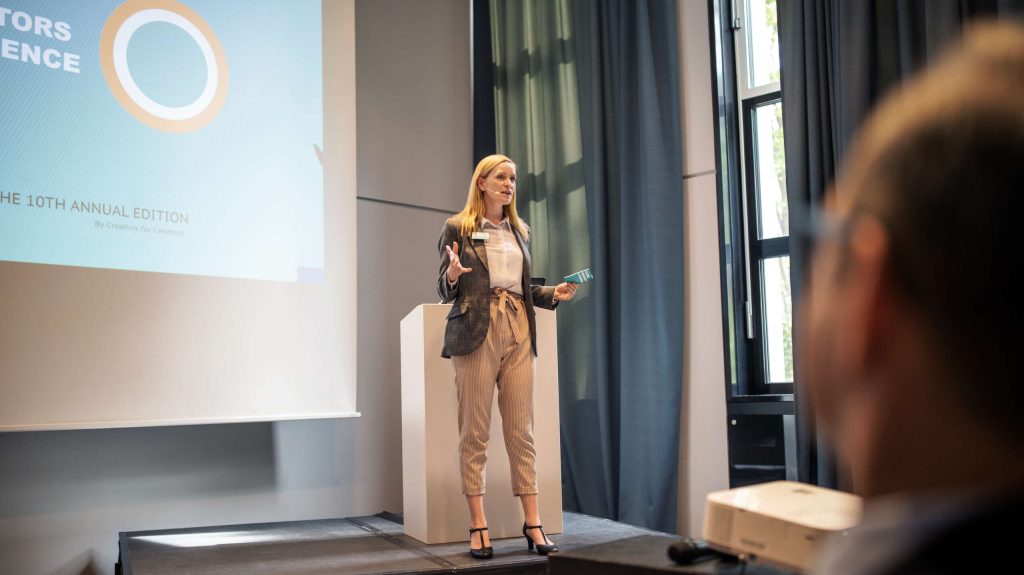 Luis Alvarez/ DigitalVision via Getty Images
If you're trying to decide which of the potential career paths to take, you should consider what your overall career goals are.
For example, if you want a career in event management, then you might want to try the business management career path.
If you want to focus more on accounting and finance, then business administration may be more likely to suit you.
However, if you are unsure what career path you want, you can look at getting a business management degree that gives you the option to specialize later, since the educational requirements for business management and administration usually overlap.
This will also provide a solid foundation for other industries and sectors if desired, giving you a variety of career paths to choose from, including business analyst or management in other areas.
Educational paths and degree programs
As mentioned above, you can get into either business administration or business management with a good business degree.
For the hospitality business, you want to focus on a hospitality degree, and ideally one that includes a hospitality internship, which will give you the chance to get hands-on learning and experience leadership at a real hospitality venue.
World-class business degrees in international hospitality
Combining valuable professional experience and learning from experts, our degrees equip you for success in hospitality management and leadership.
Bachelor of international business
Gaining skills and experience for business management or business administration
There are many different skills you need for business leadership, which have been mentioned above.
To gain these skills, you should ideally have both a formal education in hospitality as well as real-world experience.
Getting the right skills can really help your career prospects, and you might want to consider planning for success in these ways.
Find a mentor:

If you study through an accredited course, you might be able to find a mentor to help you build your skills.

Take job placements:

Placements and internships can help you get first-hand knowledge of management or administration in a business.

Stay up to date:

It's essential to learn about emerging trends and any new skills associated with them, such as the application of relevant new technology.
Conclusion
Business management and business administration are two similar careers, but management focuses on more day-to-day tasks while administration can focus on big-picture plans and forecasts for a business.
Both are roles in business leadership that can be wonderful careers for ambitious people. 
Photo credits
Main image: Halfpoint Images/Moment via Getty Images