With international travel booming, new luxury options for discerning travelers are appearing all the time. Luxury hotels are a special type of hotel that caters to guests with high expectations.
With a focus on delivering an exquisite guest experience, small luxury hotels aim to offer beautifully designed decor, an alluring atmosphere, and personalized service that can't easily be matched by other hotels.
Whether you're interested in hospitality industry careers generally or want to work specifically in luxury hotels, it's important to understand this elite sector of the market, including similarities and differences to other areas of the hospitality business.
In this article, we'll go over what small luxury hotels are, and list some of the top small luxury hotels in the world.
We'll also talk about how you can start a career in luxury hospitality, as well as any factors that you need to consider.
The definition and essence of small luxury hotels
At the heart of all small luxury hotels is the desire to provide the best service possible. This includes focusing on:
Exclusivity:

Relatively few rooms with a high price point helps make these hotels exclusive resorts

Intimacy:

Every luxury hotel will have its own theme, vision, or atmosphere, and guests will feel this

Attention to detail:

Luxury hotels ensure every facet of their offering is burnished to perfection for each guest with elite-like benefits

Personalized experience:

Luxury hotels will go above and beyond to provide exactly what their guests need or desire
It's important to note that small luxury hotels are different from boutique hotels.
While boutique hotels are compact and usually offer better services than budget hotels, luxury hotels go above and beyond this to provide their guests with a truly memorable experience.
Some high-end boutique properties might also offer the facilities and attention to detail  required to be a top small luxury hotel. So, in a way, you can think of small luxury venues as highly upscale boutique hotels.
How are small luxury hotels different from larger luxury hotels?
Morsa Images/DigitalVision] via Getty Images
Of course, there are plenty of luxury hotels in the world, and not all of them are the small luxury hotels that we are talking about in this article.
In fact, many of the world's top luxury hotel brands encompass a range of huge hotels and stunning resorts that offer high-end guest experiences to more people every day.
Obviously, the main difference here is in the size. Luxury hotels come in all sizes, but to be a small luxury hotel, the venue usually has to offer no more than 25 or 30 rooms.
This isn't an arbitrary cutoff point, and there's a reason why it varies. The idea is that a small luxury hotel needs to offer unique luxury hospitality that is full of comfort and character and memorable for guests.
While larger properties can still offer luxury stays, small luxury hotels are all about the intimate, curated experience they offer.
World-leading hospitality degrees
Launch a stellar career in hospitality management with courses that combine intensive study and hands-on internships for immersive first-hand learning.
Bachelor degree in hospitality management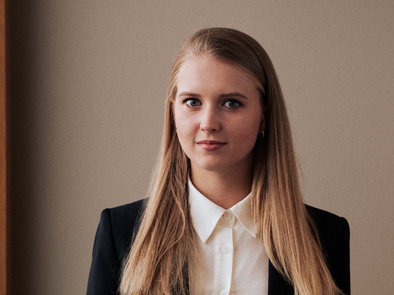 Unforgettable experiences: unique offerings of small luxury hotels
As well as intimate luxury accommodations, small luxury hotels offer refined hotel experiences.
Many of the small leading hotels of the world have particularly well-appointed and aesthetically pleasing rooms with a wide range of top-tier amenities, along with guest facilities such as high-end spas, fine dining options, and 24-hour room and concierge services.
Some small hotels will also offer unique excursions. For example, luxury hotels near national parks can organize exclusive safari outings for their guests. Of course, at any of these luxury boutique stays, you can expect great attention to detail from start to finish.
What makes small luxury hotels unique and charming?
As small luxury hotels usually offer a relatively small selection of rooms, this allows them to focus on their unique selling points. These distinctive luxury resorts will all have something different to offer, usually taking inspiration from the best cuisine, art, and natural beauty of the local area.
Exceptional service: personalization and attention to detail
One of the main attractions of these hotels is their personalized luxury stays. When you serve the luxury market, personalization is key, with guests often being quite specific about the type of hotel stay that they desire.
How do small luxury hotels provide personalized service to guests?
Luxury hospitality experiences last longer than just your stay. Small luxury hotels will get to know their guests ahead of time, preparing for any special requests that they might have.
This means that everyone working at boutique luxury hotels needs to have highly developed communication and customer service skills to find out how to make the stay extra special for guests with a loyalty program and customer awareness.
Immersive destinations: discovering the world's hidden gems
Plug Pattarin/Moment] via Getty Images
There are plenty of luxury small hotels in the world, in every country and major tourist destination.
However, there are also plenty of hidden gem luxury properties that offer exclusive accommodations in areas off the beaten path.
For example, there has been a surge of independent boutique hotels in places like African safari reserves, untouched Caribbean islands, or hidden away in tropical forests.
Not only do these hotels offer their guests a fantastic getaway, but they also provide opportunities to explore another culture and way of life.
Which destinations are known for their small luxury hotels?
Plenty of places are well-known for their small luxury hotels, including France, India, Italy, and Japan. Of course, there are also luxury hotels tucked away in remote and often incredibly beautiful areas, or found in great international cities.
Some of the more exquisite small hotels in the world include:
What is the smallest 5-star hotel in the world?
With hotel ratings always changing, it can be challenging to pinpoint the smallest 5-star hotel.
However, one of the smallest luxury hotels in the world worth mentioning is Eh'Häusl in Bavaria, Germany. It's only 2.5m wide and only has space for one booking at a time, with guest service support being based off-site.
Careers in small luxury hotels: opportunities for growth and advancement
There is a wide range of career options in luxury hotel management and luxury management in the wider hospitality industry, including:
Marketing and brand management:

Many small hotels require tailored marketing, and

luxury brand strategy

is a fascinating career

General management:

This would mean being responsible for the overall running of the hotel and managing other staff

Event management:

Many small luxury hotels have

event management

staff to help with private events
Working in luxury independent hotels can be very satisfying, as it provides the opportunity to ensure guests really savor their time with you.
It also often means more hands-on work compared to larger hotels, which can be a great career option if you like working with people directly. Working in elegant small-scale hotels can be extremely rewarding.
How can I pursue a career in the luxury hotel industry, specifically in small luxury hotels?
If you want to start a career working in small luxury hotels, you will need two things: an accredited hospitality degree, and relevant experience.
If you want to meet both of these requirements easily, you can look at courses that offer internships, where you'll get hands-on experience of working in luxury hotels. If you are looking to change career, you can consider an advanced degree or intensive study to get the skills you need.
Intensive, advanced studies in hospitality
Our Master's program combines the expert knowledge you need for a high-flying career in luxury hospitality with invaluable industry placements
Masters in hospitality management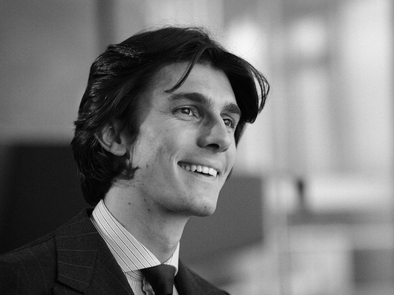 Conclusion
Small luxury hotels cater to a niche market, and it can be an incredibly satisfying environment to work in, with a focus on quality guest experience and unique offerings.
If you want to work in boutique resorts worldwide, you can get a degree from our hotel management school to make this happen.
Take a look inside a super-luxury hotel business and check out our courses to see the exciting destinations that hospitality could take you.
Photo credits
Main image: Thomas Barwick/DigitalVision via Getty Images